I really love the promos of the new butter LONDON  cosmetics and nail polish collection. A gorgeous redhead girl and a statement look is exactly what you need as an inspiration for the AW season.
So what are the new products?
Two  Lippy Tinted Lip Balms ($20) in Jaffa and Tramp Stamp, two Lippy Liquid Lipstick ($18) in Ladybird and Ruby Murray. Wink Colour Mascaras ($20) in  British Racing Green and Cor Blimey Wink Cream Eye Shadows($18) in Twigged and Coriander, and Wink Eye Pencils ($18) in Busker and Cor Blimey.
My personal favourite is Cheeky Cream Blush ($20) in Ruby Murray, which is a deep plum.
You can buy the collection from Macy's.
Besides the colour collection, you can also get new nail polishes, and
Read More
Here is a preview of Armani's Fade to Grey makeup collection for AW 2014 which was inspired by light and shadows and reflects the brand's runway look (which you can see here).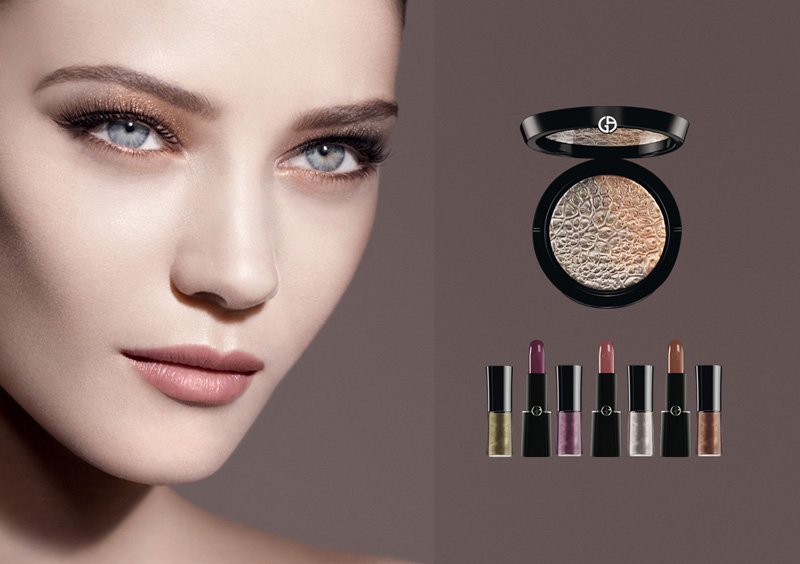 The products are:
PALETTE YEUX ($ 88)
Definitely the star if the collection,  a compact with black pearl and shimmery nude, plus a beautiful pattern.
There are also three ROUGE D'ARMANI SHEER LIPSTICKS ($34) in Jasper, Pink Sapphire and Spinel.  These have a
Read More
Lip Lacquer is the new black, people. And Smashbox just brought out a very cool looking version of the lipstick & gloss hybrid. These are promised to have a glossy finish and intense col0ur payoff. I am in!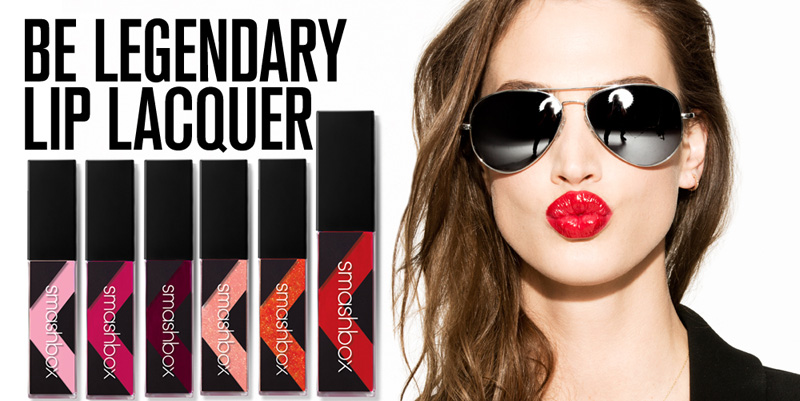 There are tonnes of shades to choose from, too. The price is $24 and you can get it from here, and later from here.
As for the brand's Fall 2014 makeup collection, there are only three products which together are called Cherry Smoke, love that name.
Read More
I know that a lot of readers come to Makeup4all for all things Clarins, so here, as promised, is my guide to Clarins toners. I did a detailed review about each product, so this post will be a brief summery, you can read all the details by clicking the links.
Before we start, I'd like to mention that I have very dry and sensitive skin, and my age group is 26-30.
Toners
One-Step Facial Cleanser with Orange Extract (review)
Such an amazing orange scented product which gently cleanses the skin, leaves is super smooth, soft and glowing. A must have here. Will re-purchase in the future. Can I say once again that I love it?!
Clarins Water Comfort One-Step Cleanser with Peach Essential Water (review)
This is a nice product which
Read More
Here is a preview of Shiseido's makeup collection for Fall 2014. First of all, there will be four new Face Colour Enchanting Trios that I have already mentioned.
The other products are:
  Sheer and Perfect Compact foundation available in 6 shades.
Lacquer Rouge: Ophelia PK 226 – cool pink, Rose Grey RS 717 – classic rose, Viola RD728 – copper red, Tango RD529 (shown on promo image), Dollface PK430 – bright warm pink.
And
Read More