Want to get a nice new nail polish shade for the new SS season? Here are some variants you may like.
First of all, let's take a look at the re-launched Dior nail polishes - Vernis Gel Shine & Long Wear Nail Lacquer.
These are promised to be  "ultra-shiny, long wear and sensational gel shape", plus you get a nice wide brush, too. There are 21 shades to choose from, and below you can see my three personal favourites.
And here is also a preview of the newest Zoya nail polish release – Tickled & Bubbly. You get 6 cream shades and  six
Read More
Regular readers know that I am a  hand cream addict. And I've been wanting to try Yes! Nurse Protect Your Lovely Hands Intensive Moisturising Hand Cream for a while, since I've heard quite a few great things about it.
First of all, I just have to mention the most amazing packing it comes in, what a cute and fun design and idea. Plus I do like the tube itself, too. Although it is 50 ml, it is sleek and not bulky which makes is very helpful when you, like myself, like to carry your hand cream with you everywhere.
I also like the story behind this cream. It was supposedly developed for a  paediatric nurse who wanted to use it at work. Hence
Read More
Here is a preview of the bright and colourful NARS makeup collection for Summer 2014 – Adult Swim.
The face of the collection is the beautiful German model – Toni Garrn. And I just love the lip colour she is rocking, looks like it's Priscilla lip gloss.
The products are:
Duo Eye Shadows
Tropical Princess, Neon lemon lime / Icy lavender
Lost Coast, Golden pewter / Lilac snow
Shimmer Eye Shadow
Malacca, Iridescent
Read More
Every summer MAC release  a huge makeup collection with a limited edition packaging. This summer, 2014, it's called Alluring Aqua.
As you can see, this year the packaging is a metallic teal, very summery and pretty. Plus the  products have a wavy pattern embossed.
Here is an overview of all the products:
Read More
I must have been living under a rock, or something… I can't believe that I've discovered the gorgeous Swedish Make-Up Artist Linda Hallberg only this week.
If you follow me on Twitter or Pinterest you have probably already noticed that.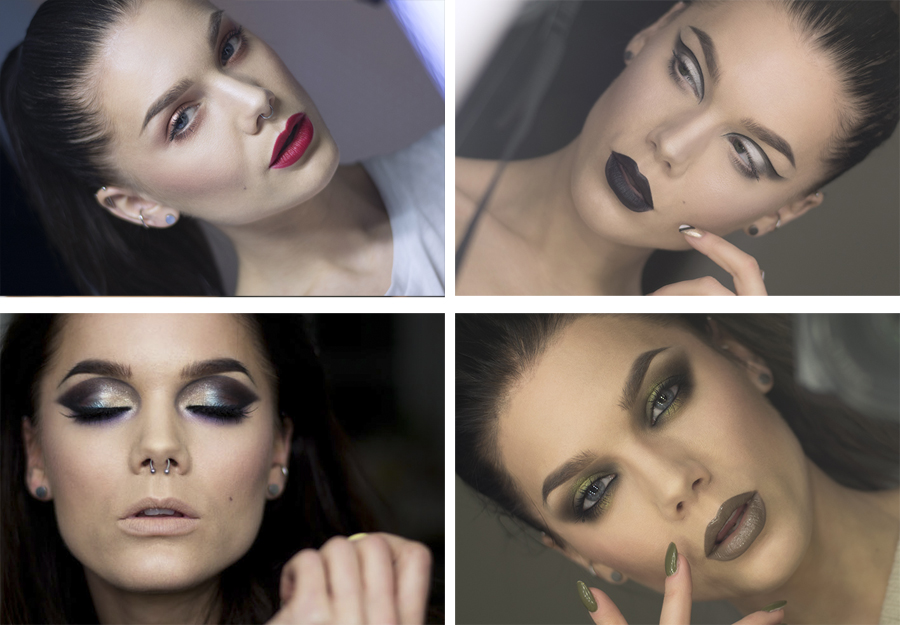 I may have even spend about an hour of working time browsing her website and looking at her wonderful makeup looks. Not to mention that Linda is a real beauty.
In fact, after browsing her looks, I have spent about 30 minutes on my makeup (in the evening before going out), thinking about all the details. She
Read More