I have already written about a lot of Rouge Bunny Rouge eye shadows but never posted about one of my most-used and loved one (and one of the newest shades) – Eclipse Eagle. I have actually featured it in my November favourites, so  it is about time for some swatches.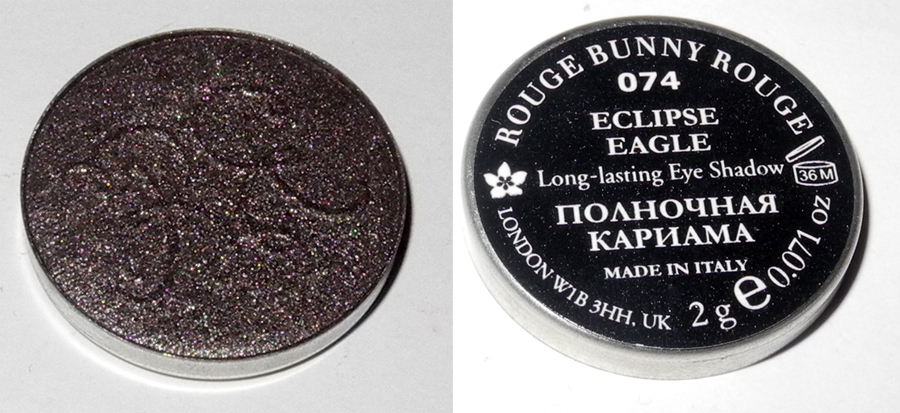 Since I have written a lot of reviews about these eye shadows, you can just click the link above for all the details… But take a look at this gorgeous shade.
You can use it on it's own, paired with some eye pencil and mascara for a smoky eye. Since it is a complex and multi-dimensional shade – it  looks beautiful and makes a statement without "any help" from the other shades. That is the kind of
Read More
First of all, I am sorry about the lack of posts, I have been very ill, again. And, although I have been at home all this week, I was in bed most of the time, feeling horrible. But now I can finally do some reading and also write some posts, I have actually missed those things. I've even missed work, hopefully will be back to normal life soon…
It is the time of the year when you'd expect red and glitter in terms of nail polish, and you'd be correct. But, I have noticed an interesting trend. Quite a few new nude nail varnish collections. I guess, you could never go wrong with a chic, sophisticated, and polished  manicure!  That is timeless, I'd say.
Image of the model: butter LONDON for La Perla
Lets's take a look!
First of all, Burberry finally launched their
Read More
Unfortunately, I have very dry skin so I have to use body moisturiser at least once per day.
Although I do love my luxury products, I  always like  finding something that works with a more affordable price, since I go through those very quickly, and that can be an expensive habit.
This is why I was very excited about Roger & Gallet Fleur de Figuier Body Lotion.
I have got mine for £9.10, but for some reason it retails for £13 now (for 200ml), which is a shame. Nevertheless, it is still not £30, or even £20.
So what is so special about it?
First of all, the
Read More
Read More
Today I want  to show you three of my favourite  creamy highlighters…
Please excuse the finger marks on the products,
I swear that I've tried to make them look decent before taking the photo
The first one - BECCA's Shimmering Skin Perfector in Pearl is my personal favourite and the one that I use on myself all the time, it was recommended to me by Lisa Eldridge years ago, and I love it. It adds a beautiful cool-toned  glow to the face, without being shimmery. You can that luxe glow which you can see in top photo shoots. There are several ways you can use it, all the details here.
The second one is Benefit's High Beam, and I have used half of it already actually. While BECCA is more subtle, this one gives more glow and has more defined pink undertones, but I still love and use it a lot.  I like the fact that
Read More