While I was shopping for my friends & family, I just had to get some products for myself, too, right? And here is a little  preview of the things that I've bought.
First of all some products from Cult Beauty.
There was a GWP from Costes, so I just had to get their shower gel: one for me, one for a friend, as a special treat, to get a mini soap and a a mini bath soak.
I have also picked up a set from REN for sensitive skin, speaking of REN, the brand brought out amazing gift sets this year.
And a new cleanser, this time from Oskia, and so far I am really loving it.
And I
Read More
I am sorry about the lack of updates, life and work got in the way, once again. It's the end of the year, so things are a bit mental. It should be a lot better in January though..
But I saw this tag on Gio's Beautiful With Brains blog, and I thought that'd be a good one for a little update.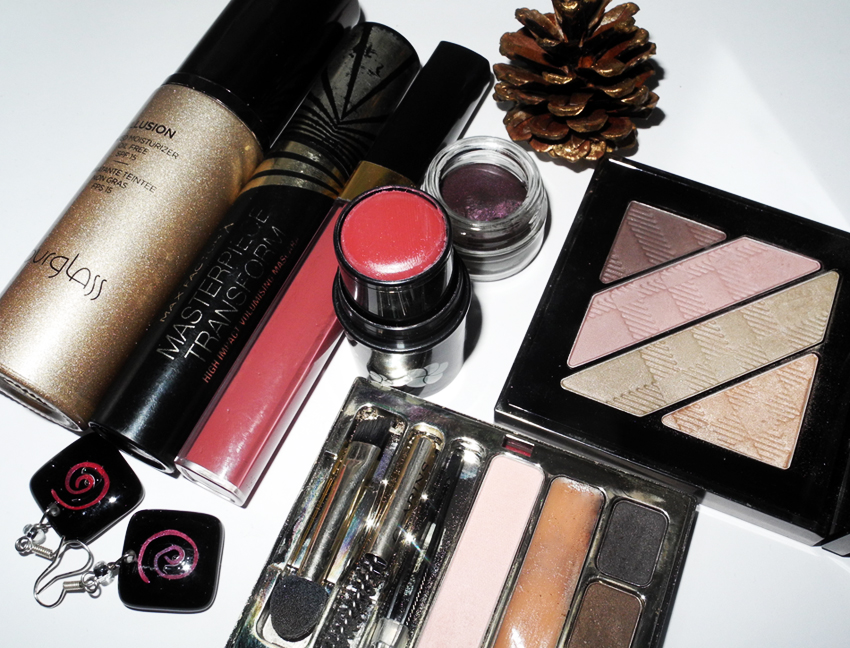 1. Which product do you still keep buying more of despite having plenty in your collection?
Red nail polish and pink baby pink lip glosses – those are my must haves, and I am always looking for a better option.
2. What is the one product that you can not live without?
I assume that we are talking about makeup, not beauty in general – so that'd be this brown eye pencil.
3. Favorite Makeup Brand?
It's a very hard question. Maybe BECCA?
4. How big is your makeup collection?
I'd like to think that my personal makeup collection is not that big. But since I also do makeup in my free time, as a hobby and as an extra income – I do own more than I
Read More
I am definitely indifferent about  99% of celebrities, there are very few that I actually "follow". Believe it or not, but Victoria Beckham is one of them. I've liked her since the Spice Girls era and love watching her path as a designer and occasional photo of David and Harper.
I am also am always curious about her beauty choices, this is why I am very excited about her collaboration with Nails Inc.
There are two gorgeous nail polishes which are inspired by
Read More
Here is, as promised, the second part of my Favourite Beauty Products of 2014 features.
This time it's all about the eyes & lips. Enjoy, and don't forget to share yours.
Eyes
Eye Shadows Platte – theBalm Shady Lady Vol 2 (review)
I have re-discovered this beauty in summer, and  this was the palette I travelled with most of the times, amazing formulas, great colour selection, thin packaging and great mirror – what else do you need? theBalm eye shadows are among the best.
 Mascara – Clarins Be Long (review)
I've managed to get lush looking lashes with Be Long, it separates perfectly, is never clumpy, and gives a nice , rather dramatic effect, if you use several coats. The brush, for me, is mess-free. I have recommended it to several friends, and they loved it, too.
Cream Eye Shadow - Max Factor Excess Shimmer Eye Shadows  (review)
Definitely one of the coolest eye shadows I've discovered  in ages.  Mousse-like texture that allows you to get a sheer   hint of shimmer, or layer it on for a more intense look. It is stunning both ways!
Eye Shadows – Rouge Bunny Rouge Eye Shadow in Solstice Halcyon  (review)
This is
Read More
Pantone just announced their colour of 2015 this week – and it's Marsala (PANTONE® 18-1438).
 Leatrice Eiseman, Executive Director of the Pantone Colour Institute describes it  the following way: "The naturally robust and earthy wine red hue 'enriches our mind, body and soul, exuding confidence and stability."
Here is the look that Sephora created in collaboration with Pantone, and I personally absolutely love the eye makeup!
They have actually created  a special section where you can Shop  all things "Marsala".
And I've decided to share my top
Read More