Here is one more Spring 2015 makeup collection that is already available – and it's the newest release from Too Faced.
After their Chocolate Bar palette had such a big success, the brand is releasing a new version - Too Faced Semi Sweet Chocolate Bar, $49 from Sephora
14 x 0.03 oz Eye shadows in Licorice, Nougat, Truffled, Hot Fudge, Cocoa Chili, Pink Sugar, Puddin', Blueberry Swirl, Peanut Butter, Frosting, Rum Raisin, Mousse, Caramel, Bon Bon
2 x 0.07 oz Eye shadows in Butter Pecan, Coconut Crème
There are also
Read More
Ready or not, but some of the Spring 2015 makeup collections are already available! For example Clarins' Garden Escape from Nordstrom.
Fantastic news for all the fans of the brand's Instant Light Natural Lip Perfectors, there is now a new product in the line -Instant Light Lip Balm Perfector, ($23 here).
It comes in 6 shades: 01 Rose, 02 Coral,  03 My Pink, 04 Orange, 05 Red and 06 Rosewood. It is described as a "rich, creamy balm that plumps and illuminates the lips".  Are you excited or what?
Besides the new balms, there are also some limited edition products:
Read More
While I was shopping for my friends & family, I just had to get some products for myself, too, right? And here is a little  preview of the things that I've bought.
First of all some products from Cult Beauty.
There was a GWP from Costes, so I just had to get their shower gel: one for me, one for a friend, as a special treat, to get a mini soap and a a mini bath soak.
I have also picked up a set from REN for sensitive skin, speaking of REN, the brand brought out amazing gift sets this year.
And a new cleanser, this time from Oskia, and so far I am really loving it.
And I
Read More
I am sorry about the lack of updates, life and work got in the way, once again. It's the end of the year, so things are a bit mental. It should be a lot better in January though..
But I saw this tag on Gio's Beautiful With Brains blog, and I thought that'd be a good one for a little update.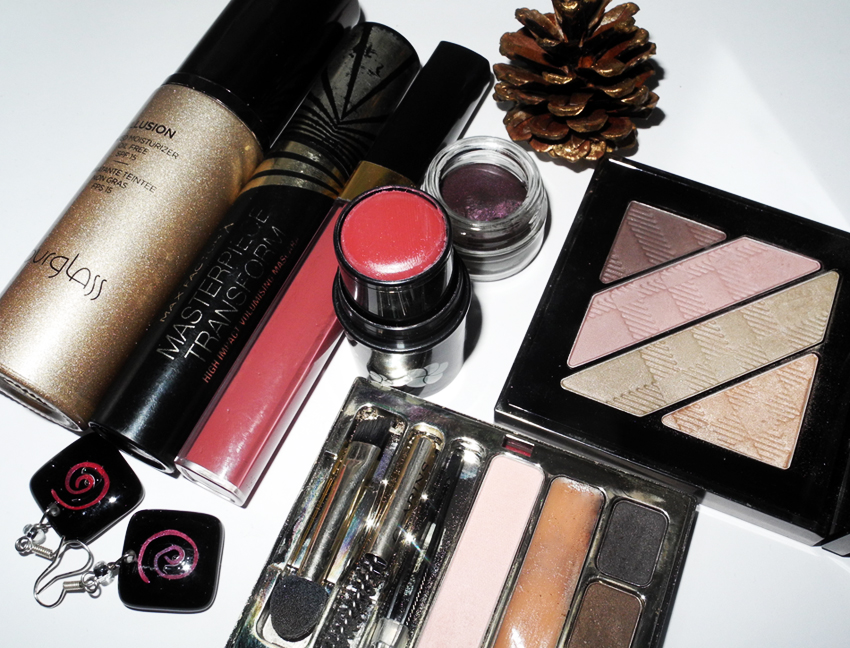 1. Which product do you still keep buying more of despite having plenty in your collection?
Red nail polish and pink baby pink lip glosses – those are my must haves, and I am always looking for a better option.
2. What is the one product that you can not live without?
I assume that we are talking about makeup, not beauty in general – so that'd be this brown eye pencil.
3. Favorite Makeup Brand?
It's a very hard question. Maybe BECCA?
4. How big is your makeup collection?
I'd like to think that my personal makeup collection is not that big. But since I also do makeup in my free time, as a hobby and as an extra income – I do own more than I
Read More
I am definitely indifferent about  99% of celebrities, there are very few that I actually "follow". Believe it or not, but Victoria Beckham is one of them. I've liked her since the Spice Girls era and love watching her path as a designer and occasional photo of David and Harper.
I am also am always curious about her beauty choices, this is why I am very excited about her collaboration with Nails Inc.
There are two gorgeous nail polishes which are inspired by
Read More