I am actually surprised that  I have so many  favourites this month, as beauty wasn't exactly my priority in January. But I truly loved all the products I am going to mention.
Makeup
Surprisingly, it was all about the brown tones for me this month. I always wear red or berry, but felt like a wanted a change and be rebellious with the nudes. This probably doesn't even make sense to some of you, I know.
Rouge Bunny Rouge Sheer Lipstick- Succulence Of Dew in Perfume Of His Gaze - it is described as "sheer tanned nude-beige", and I totally agree. Never thought that I'd be wearing something like this. But never say never. Plus, it's only makeup, it is supposed to be fun.
I am sure that you are already bored to death  with me talking about this Trish McEvoy's bronzer, but this is literally the only product I have been using on my cheeks lately (this and NYX Taupe). And  Hourglass No. 2 Foundation/Blush brush is my favourite tool  for bronzer/blush/healthy glow & colour on my cheeks.
Speaking of Hourglass, their Visionaire Eye Shadows Duo in Gypsy was another favourite. Along with Inglot's  Eye Shadows AMC Shine 37 - I can never get enough of these two!
Finally, there is a mascara  that I have been using so much that all the words on it on it completely rubbed off - Max Factor Mastepiece Transform High Impact Volumising Mascara. It gives amazing volume, ultra-black colour and instant wow-effect.
Skincare
I
Read More
"This collection is all about subtle, light-reflective nudes that instantly give you a lift and a healthy, natural glow." – Bobbi Brown.
According to Bobbi, her new Illuminating Nudes collection includes  five products to create an effortless and  fresh look. Yes, please!
Extra Illuminating Moisture Balm, £42
This is a products for normal to dry skin and can be used as a moisturizer, or on top of one for a subtle highlight. It should give a  "lit-from-within look and re-energised feel". What else is promised?  Radiance, hydration,  and no dullness.
CC Cream SPF 35, £29
New shades: Blush Nude and Rich Nude
Other shades: Pale Nude, Warm Nude, Golden Nude
Lip Gloss, £18.50 (all
Read More
I have already posted about some new eye shadows for Spring 2015, and here are more releases.
Burberry Beauty Wet & Dry Eyeshadow ($29 from Nordstrom)
These are promised to be silky-smooth eye shadows that can be used both dry, and wet for a more intense and saturated finish.
The shades shown above are: 103 Almond, 204 Mulberry and 301 Chestnut Brown
Yves Saint Laurent Couture Mono Eyeshadow ($30 from Nordstrom)
YSL also brought out mono eye shadows which are available in different finishes: matte, satin, metallic or shimmer.
The shades shown above are: 01 Paris, 08 Zellige, 10 Khol, 13 Fougue
Besides the monos, YSL released two
Read More
My friend shared this quote recently, and I loved it so much, that I thought I'd share with you, too.
It is about red. Red, is truly the most beautiful and mesmerizing colour. My love for it is endless…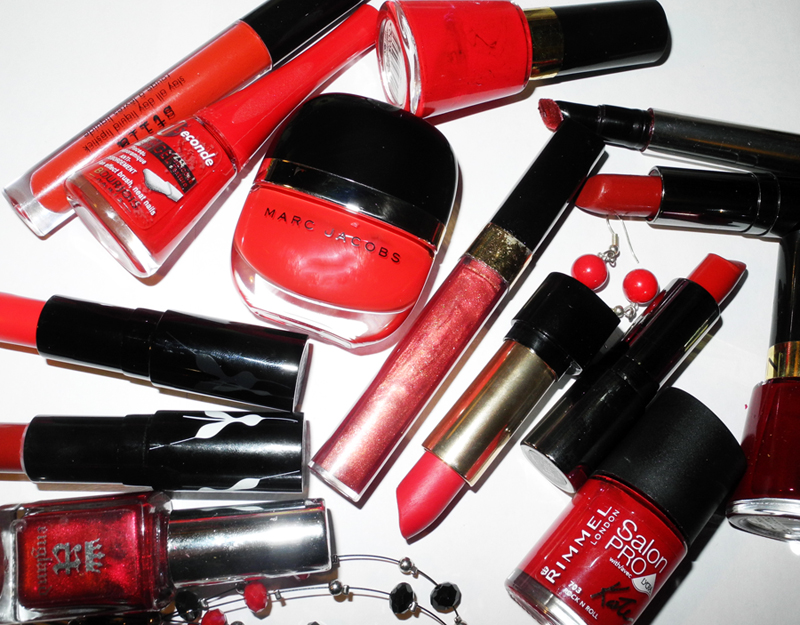 "The symbolism of red is made up of life, death, femininity, virility, violence, happiness, evil, saintliness, holiness, luxury, destitution, euphoria, and laughter. The murky red of brothels. The sumptuous red of theatres with their rich velvet curtains. The colour of the devil's robes and the cardinal's vestments. The red of idealists and madmen. The red of Fellini, Kurosawa, Picasso, and Caravaggio.
The
Read More
It is impossible not to fall in love with the new Cle de Peau Enchanted Beauty Makeup Collection for Spring 2015. It was inspired by  fairy dust and moonbeam, and Amanda Seyfried  is a perfect "face" for it. How feminine and beautiful does she look, almost ethereal…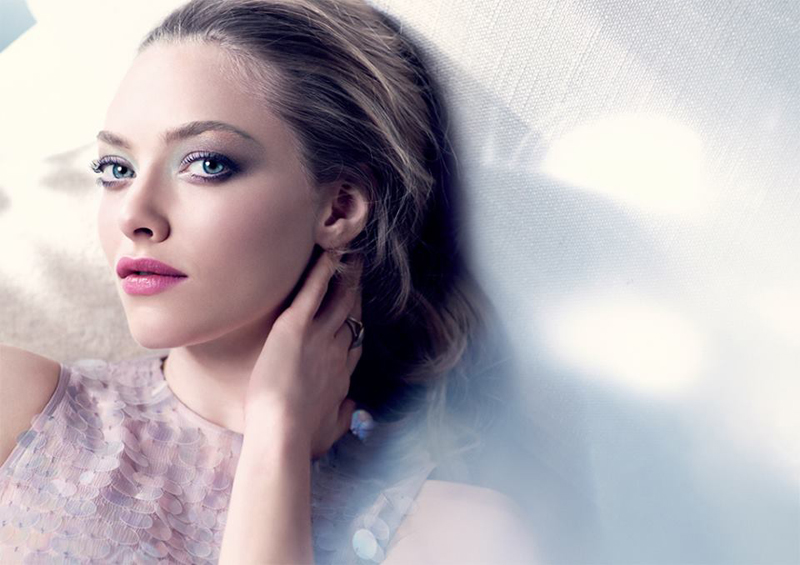 There  are new lipsticks, eye shadows and highlighters.
The products are:
Read More