It seems that I have written quite a few features about berry & plum lips. Including this and this but I don't think I've ever shared my affordable and luxury picks.
Berry lips are my favourite actually. And, although they are super hot for AW, I can wear them at any time. And so should you, don't limit yourself by anything…  By the way, have you see the gorgeous look from Dolce & Gabbana SS15 show that Pat McGrath created (check out the photos below)?
I think every girl should own a nice berry/plum lipstick. Which one? It only depends on the shade that you prefer and your budget.
So here are two options: very different price point but are utterly divine anyway.
Tom Ford Lip Color in Bruised Plum (review and lip swatches)
Tom Ford beauty started with lipsticks, and they are still the most covetable item from his line. Luxurious packaging, TF logo, beautiful texture and flattering shades. If £37/$50 price point is  something you would consider – it is an amazing "investment". My friends are
Read More
When I first heard that theBalm were about to launch a palette called Nude Dude, I actually thought it was a joke.  I highly recommend that you do not google "nude dude",  as I did, trust me on this one. Now, I am hoping that I don't get wrong kind of audience with such title…
But actually it is true!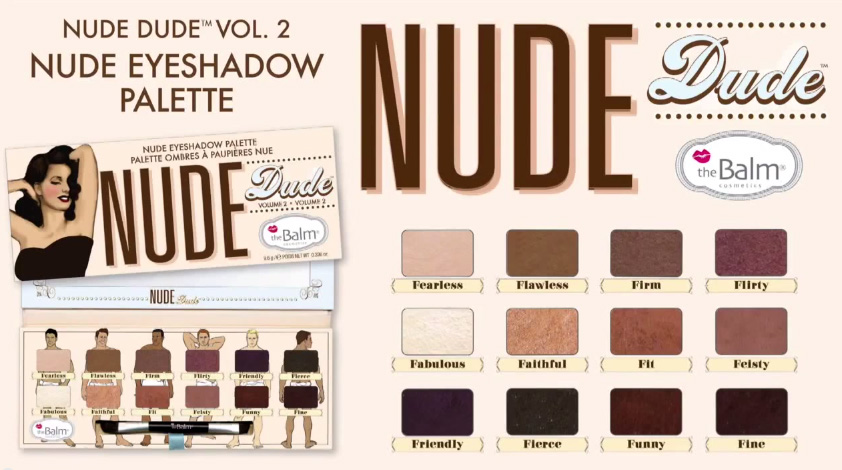 Here is a close up. You get twelve neutral eye shadow shades. I really love the look of
Read More
I know that a lot of you always ask me to post personal posts from time to time. So here are some photos from my summer holiday. Several years ago I did a feature about beauty only. But this time I've decided to cover some other aspects, too. Some scenery photos, food, books, and cats, of course. Just as I like it
This year I was in Greece, and it was absolutely wonderful. Of course, I have tonnes of photos, so here are just a few, to give you an idea of how it was like. Oh, and can I go back, please?
I did not want to go to a very touristy place, so we've chosen a small local village with the beach that had a view of Olympus. I can totally tell why the gods lived there, the whole area is magical and special in every way possible.
Although for me a holiday is beach, food and a book (don't judge), I've made an effort to visit some other places, too.  My favourite has to be  a small village – P.Pandeleimonas. We were there on a rainy day, but it was still absolutely breathtaking…
How could I not include a photo of
Read More
Autumn is the season when most exciting beauty launches are happening. We already had a preview of some of the new foundations, I plan to write a feature about the new lip products (and some of them are just awesome), and today let's take a look at the new single eye shadows/ liners.
Dolce & Gabbana Coffee,  Jouer Starlight, Bobbi Brown Midnight Forest and Clinique Rasberry Berret, Peach Pop and Deep Dive
Dolce&Gabbana 'Perfect Mono' Matte Cream Eye Color, $36 from here
Long-lasting formula and matte velvet finish.
Shades: Cocoa, Coffee, Desert,  Elegance, Idaco,  Lava, Nude  and Sage
Jouer Long Wear Creme Mousse Eyeshadow, $30 from here.
Unlike, the D&G ones, these offer a
Read More
When I've posted a preview of this collection on Twitter a lot of you went craaaayzy for it, and I can't blame you.  Who doesn't love a good kitty inspired anything? Especially when it's Karl Lagerfeld's cat; he definitely has a cult following.
I think this release is all kinds of amazing, the really well put together shades and cute packaging. There are also a lot of  options to choose from:
Eye
Read More