If you are interested in contouring but don't want to spend a fortune on a product – Maybelline Master Sculpt Contouring Palette is a great option to consider and here is why.
You get both a contour shade and a highlighter.
If cool-toned contouring shades don't look good on your skin tone – this would be a great option, as it is warmer than most products but at the same time it doesn't look orange on the face. It warms up the complexion. The highlighter is   also warm toned and it contains golden micro-shimmer in it.
Great formula
The texture is creamy and soft, you get a
Read More
You can always count on Guerlain when it comes to luxury limited edition seasonal releases. Their Christmas 2015, Winter Fairy Tale, collection is not an exception.
Of course, there is a new version of the collectable  Météorites Perle des Neiges ($80), which come in a beautiful festive packaging. There are even star shaped mateories! Beige to even out the skin tone, champagne to illuminate and golden for a subtle sun-kissed effect.
The other star product, in my opinion is the  Ors et Merveilles Eyes and Blush Palette ($90) which contains wearable shades for the eyes and blushes to brighten up the complexion.
There are also two powders:
Read More
Last time I've posted my list of  books to read  was back in 2013, so it is definitely time for an update. I do post about books I am reading on Twitter, Instagram and Pinterest thought, if you are interested.
Before we start, I just want to mention that I did a feature about the beauty books every girl (interested in the subject, obviously) should read.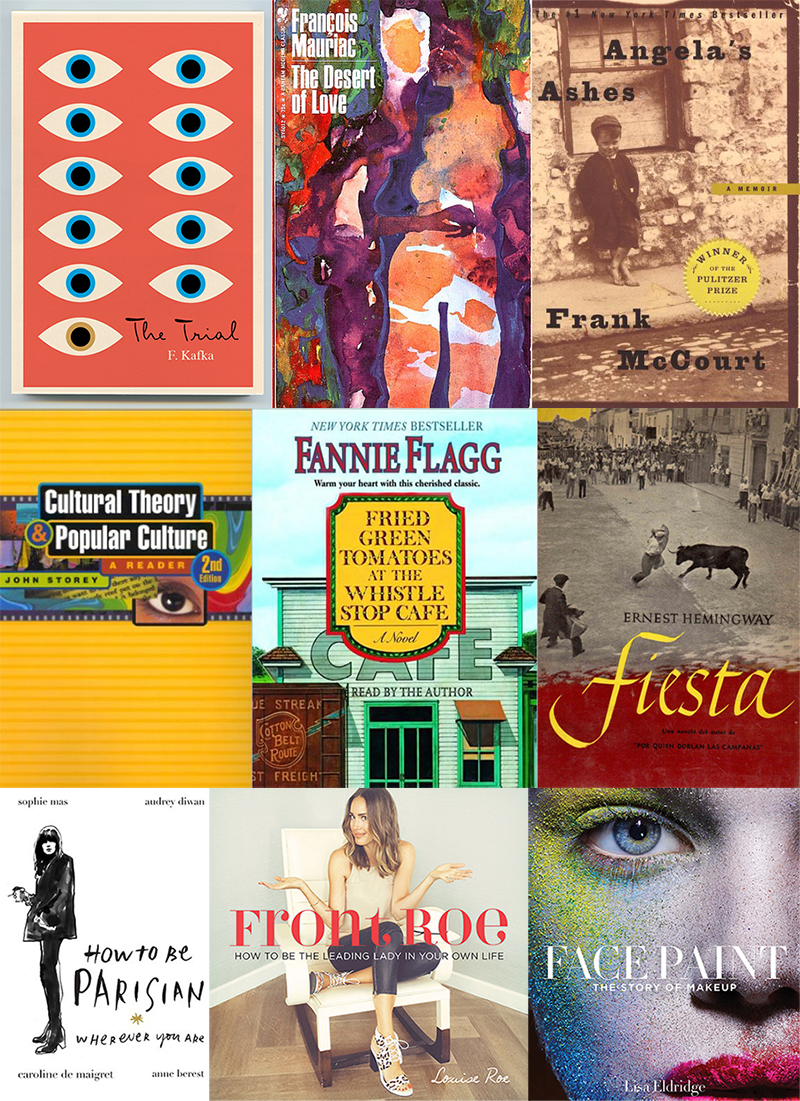 So here are nine books that I plan on reading in the near future. I already have them all, except the last one which is not out yet (but I have it on pre-order).
1. Franz Kafka The Trial.
Don't know how it happened but somehow I never read this book.
2. François Mauriac. The Desert Of Love.
Mauriac was a favourite author of my literature professor from university, and that is a very high recommendation for me. Had this book on my "to read" list for ages now.
3. Frank McCourt. Angela's Ashes.
I read
Read More
Exciting news for all the beauty/makeup lovers! And all the fans of Pat McGrath, the Queen of Fashion Weeks looks (I have several albums here actually) and the Creative Design Director of P&G Beauty, she works on Gucci Dolce & Gabbana The Makeup, Max Factor and Covergirl. I mean, who doesn't admire Pat's work?
The thing is
Read More
It's time for monthly favourites! And this time I've decided to mention only those products that I have been really loving. Somehow I have re-discovered 17 Sheer Moisture Foundation which is now discontinued but which has been my base of choice lately, as it gives that beautiful light and glowing finish.
The other product  which is not shown is Garnier HandRepair Intensive Restoring Hand Cream because I have used it all up. And, just like the body cream, this one is brilliant.Works wonders on my very dry hands and feet, it improved the condition [of my skin] dramatically, moisturized and nourished.
Makeup
Clarins Joli Rouge Lipstick in 738 Royal Plum (review and lip swatches)
I have an old version of the lipstick but I will have a few samples of the new Joli Rouge to review and compare them for you. This is an amazing product! The sheer formula can be built up,  or worn as a barely-there stain.  And this the most beautiful dark plum, looks gorgeous on the lips, have been wearing it non-stop.
The only other makeup product is the new Rouge Bunny Rouge Naked Disguise Glide Concealer. And this, without a doubt, is now one of my favourite concealers ever. The texture is light  but at the same time it transforms the under eye area by brightening and covering the dark circles. It doesn't look or feel heavy and doesn't set into the fine lines. I like the brand's description "your skin but better", and I agree.
Skincare
REN Evercalm Gentle Cleansing Milk
I can't believe that I still
Read More