Calvin Klein did a very smart thing! They've asked our favourite Swede Alexander Skarsgård (and Lara Stone) to be the 'face' of the new perfume called  Encounter.
It was also very smart of them to make an announcement  just before the premiere of the True Blood season 5. Speaking of True Blood, I don't care that much about the show, for me Eric/Alexander is the only reason worth watching it and I am pretty sure I am not alone.
This is a big score for the company. I can already imagine thousands of women wanting to get these perfume for their husbands/boyfriends.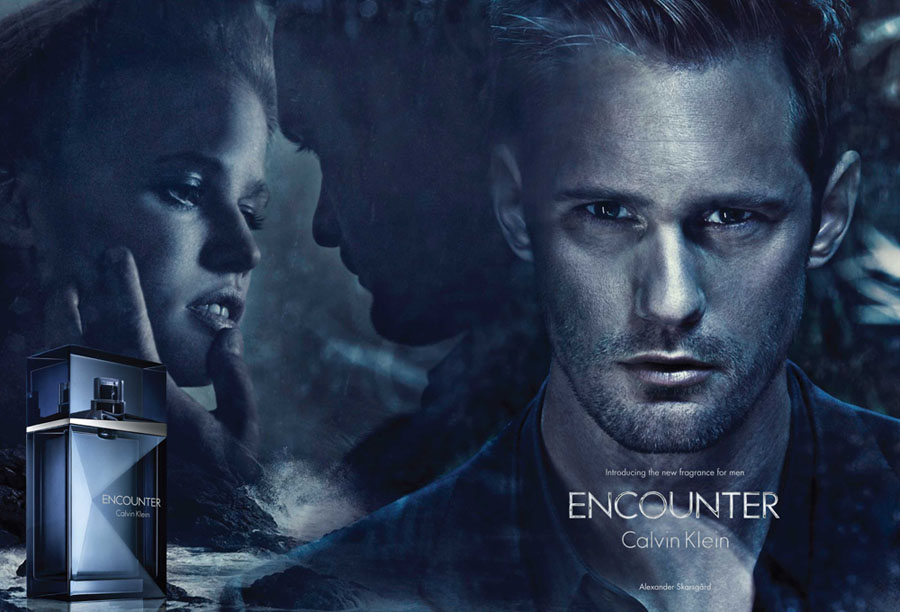 But back to the perfume… Encounter is out in September so I did not get the prices just yet.
The campaign, which was shot by Steven Klein, tells us a story  of unresolved tension and desire between a man and a woman. The brand describes it as a 'modern take on classic film noir, the dark and mysterious creative is left open ended to infinite possibilities.'
The fragrance is described as intriguing and seductive which 'creates a contrast of freshness and warmth with crisp spice, warm cognac and sensual woods.'