Here is a preview of the Dior's summer 2014 makeup collection, Transatlantique, which has a strong nautical theme. Different shades of blue, gold and orange. Plus some gorgeous face products: Nude powders and primers.
Below you can see an overview of the products.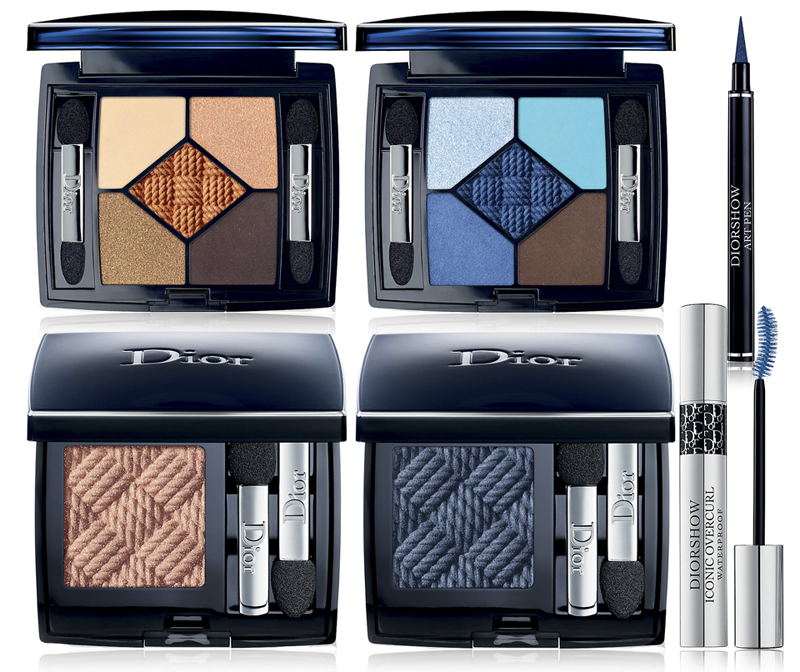 Eyes
5 Couleurs Transat Edition, £41
564 Sundeck
344 Atlantique
Diorshow Mono Transat Edition, £24.50
541 Pavillion
261 Cabine (navy)
Diorshow Art Pen Bleu Croisière, £24.50
Diorshow Iconic Overcurl Waterproof, £24.50
Read More
Since my post about pink blushers got so many views, I've decided to write one about reddish ones, too. Do let me know, if you'd like me to choose 5 corals/peaches and berries/plums…
So here is what I've picked:
Hourglass Aura Cheek Tint in Flush (review and swatches)
I think that Flush is a perfect name for this sheer water-based blusher, it gives the most natural and beautiful effect.  Cheek Tint is easy to blend, plus it has a nice staying power.
Max Factor Miracle Touch Creamy Blush in 18 Soft Cardinal (review and swatches)
This is probably my personal favourite! It is a gorgeous cream blusher with "wet & glossy" texture, it doesn't enhance any dry patches and looks like a second skin, I use it
Read More
Want to get a nice new nail polish shade for the new SS season? Here are some variants you may like.
First of all, let's take a look at the re-launched Dior nail polishes - Vernis Gel Shine & Long Wear Nail Lacquer.
These are promised to be  "ultra-shiny, long wear and sensational gel shape", plus you get a nice wide brush, too. There are 21 shades to choose from, and below you can see my three personal favourites.
And here is also a preview of the newest Zoya nail polish release – Tickled & Bubbly. You get 6 cream shades and  six
Read More
Here is a preview of the bright and colourful NARS makeup collection for Summer 2014 – Adult Swim.
The face of the collection is the beautiful German model – Toni Garrn. And I just love the lip colour she is rocking, looks like it's Priscilla lip gloss.
The products are:
Duo Eye Shadows
Tropical Princess, Neon lemon lime / Icy lavender
Lost Coast, Golden pewter / Lilac snow
Shimmer Eye Shadow
Malacca, Iridescent
Read More
Every summer MAC release  a huge makeup collection with a limited edition packaging. This summer, 2014, it's called Alluring Aqua.
As you can see, this year the packaging is a metallic teal, very summery and pretty. Plus the  products have a wavy pattern embossed.
Here is an overview of all the products:
Read More