Every year I say that holiday beauty launches are the best. Why?  You can get  value sets from your favourite brands, and save some money; or you can get a kit from a brand that you've always wanted to try, and that will give you an idea about the quality and the performance.
What else? You can buy a set of glosses/liners/nail polishes, leave some shades for yourself, and give others to your girlfriends.
You just can't go wrong! And here is a preview of the Bobbi Brown's beauty offerings for this Christmas.
 Deluxe Lip & Eye Palette ($80). Comes in a  tortoise shell palette and includes different shades of Creamy Lip Colors and Eye Shadows. You also get a mini Eye Shadow and Lip Brush.
 Lip Gloss Trio ($48). Lip Glosses in Pink Sunset and Pink Pop, Midnight Violet High Shimmer Lip Gloss.
Copper Diamond Shimmer Brick ($45), warm golden hue, comes in a tortoise shell case.
 Warm Eye Palette ($48.50). Matte shades in
Read More
This month I don't have that many favourites but I absolutely adore all the products that I've included…
I want to start with a product that I wear pretty much daily - Clarins Be Long Mascara (review), this is one of the best mascaras I have ever used. You can get a subtle look, with defined long lashes, but you can  also build it up for an intense look, is  really works! Not to mention that the formula makes the lashes grow longer with time. I have already recommended Be Long to some of my friends, you would recommend it to you, too.
The other two makeup products are for lips. One is for a subtle effect, and the other one is a bolder option.
L'Oréal Paris Color Riche Extraordinaire in 100 Mezzo Pink (review and lip swatches) is a gorgeous baby pink shade, it feels moisturizing and hydrating on the lips, and it smells delicious. My makeup
Read More
I was looking for a new top coat, as I have finished both of Mavala ones (here and here). Based on all the raves, I've decided to get a Sally Hansen's Insta-Dri, finally.
Since I wasn't very happy with my base coat, the brand's Double Duty Base & Top coat seemed like a good option to try, too.
Sally Hansen have so many products to choose from, that I've spent at least 30 minutes in the shop reading about them all.  I hope that my picks won't disappoint.
While I was browsing the nails section, I thought about getting some new
Read More
Brands are rocking this AW season with all the new lip products releases, I have chosen four very different variants  which are worth your attention.
Love a full-on statement matte lip?
Charlotte Tilbury Matte Revolution Lipstick ( £23) is your best friend then.
According to Charlotte, her new lipsticks, enriched with orchid extract, waxes and oils, don't dry the lips out, instead feel on like a balm,  and give a full on pigmented colour pay off. There are ten shades to choose from.
You can buy Charlotte Tilbury Beauty from Selfridges and Nordstorm
Want to conquer the World with colour?
NARS Audacious lipstick (£24/$32) is a product for you then.
The name speaks for itself. A gorgeous looking lipstick which  is "shamelessly seductive and feels like satin on the lips", if to believe a press release.  There are 40 shades to choose from for a
Read More
Foundation that made it's début at  Victoria Beckham's (AW14) show;  with the look  created by Pat McGrath? Need I say more? I am in!
What foundation was that? Max Factor's Skin Luminizer. I was sent one of the shades, so here are my thoughts: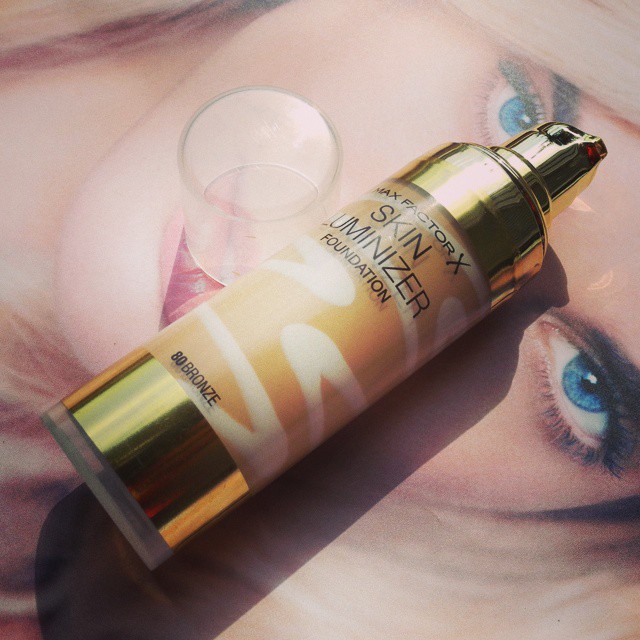 I am a big fan of the design, the cool swirly highlighter stripes add something special to it. Both products mix together, as they come out.
The packaging is made of plastic, which may not look  or feel so chic as my favourite, sadly discontinued Second Skin, but it is very handy for travelling and taking it with you, it is very light.
The pump is very well made,  it dispenses even a very small amount of product so you don't waste any.
What about the foundation itself?
It has a
Read More