Read More
Today I want  to show you three of my favourite  creamy highlighters…
Please excuse the finger marks on the products,
I swear that I've tried to make them look decent before taking the photo
The first one - BECCA's Shimmering Skin Perfector in Pearl is my personal favourite and the one that I use on myself all the time, it was recommended to me by Lisa Eldridge years ago, and I love it. It adds a beautiful cool-toned  glow to the face, without being shimmery. You can that luxe glow which you can see in top photo shoots. There are several ways you can use it, all the details here.
The second one is Benefit's High Beam, and I have used half of it already actually. While BECCA is more subtle, this one gives more glow and has more defined pink undertones, but I still love and use it a lot.  I like the fact that
Read More
I am personally almost done with my Christmas presents, which is super early this year, as I am usually a last minute shopper, so am already looking forward the Spring 2014 makeup collections.
But if you are still looking for  some nice, beauty related presents, you may want to take a look at the shu uemura and Takashi Murakami makeup collection.
This collection is called 6 heart princess (6HP), which is Murakami's upcoming artwork (TV series, based on it will be shown in 2014).  You can read more about it in the end of this post.
As usual, you can get some amazing eye lashes, brushes sets, eye liners, cleansing oils in special edition design, among other things.
There are two palettes (£60) with everything you may need to create a look: Pink Metamorphosis and Black Enchantment.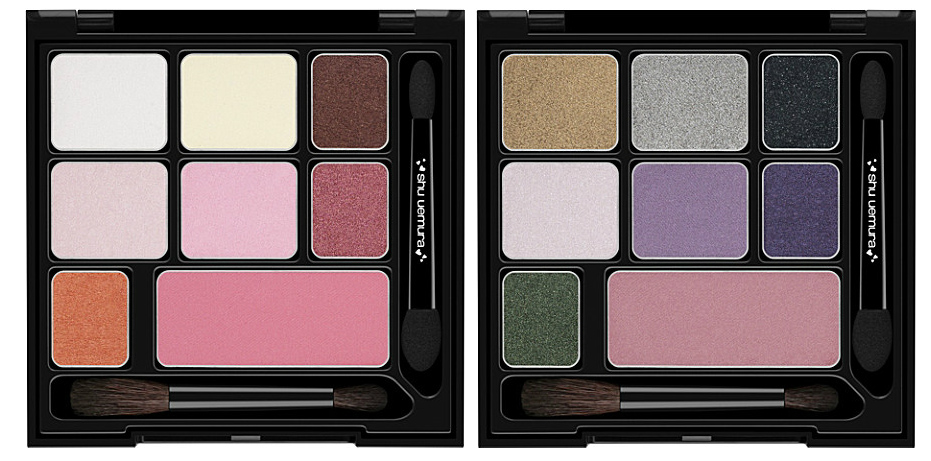 Although I really like the look of the palettes, my personal favourite has to be
Read More
Today I want to tell you about a special product that I have included in my November favourites, and have been loving for months already. It is BECCA's Luminous Skin Colour Ultra-Sheer Foundation SPF 25+.
The name is very spot- on!  You get a very light coverage, dewy  foundation. Imagine if you would mix your serum or moisturizer with a bit of your regular foundation,  now you get the idea.
So what is the point of it anyway [if it is that sheer]?
I personally prefer a light coverage on my face, and more coverage where I need it, instead of full-on (often heavy, and sometimes even mask-like foundation) all over.  And with this product you get exactly that – it is light-as-air.
Although it can cover only minor imperfections,  it is actually fantastic! You get a polished, healthy looking and more even complexion! Just add some under-eye highlighter/concealer and dots of concealer where you need to hide any imperfections on your face, and you will get a very natural-looking  result!
It looks just like your skin, but
Read More
I don't like pink in anything but makeup. And I LOVE pink in makeup, especially cool-toned pinks. I also love roses, so the fact that the Spring 2014 Givenchy collection is called Over Rose, and is all about pink makes me uber happy.
In fact, this is definitely among my favourite Spring collections.
I love how Nicolas Degennes, Make-Up and Colour Artistic Director Givenchy, is describing it:
"Removed from a certain naiveté with which it is often associated, pink is a subtle colour that delivers multiple messages. Gourmand, it is as enchanting as a river of strawberry cordial. Pink candyfloss from childhood. Romantic, it is draped in poetry and tenderness. Sensual and excessive, it blossoms in extreme femininity."
Sounds really beautiful, and looks gorgeous [the collection], too.
Must Have Prismissime Euphoric Pink, £44.50
Nine pretty pink shades for lips and cheeks: Passionate, Loving ,Youthful, Romantic, Tender, Childlike, Aphrodisiac, Sentimental, Dreamer. This looks like the product of this Spring.
OMBRE COUTURE Cream Eyeshadow No. 10, Rose Illusion, £18
This shade is a part of the Spring collection, but there is a new line of the permanent shades of
Read More