I am loving the lipsticks that come in a form of a lip pencil, as they are easy to apply and you don't need any extra liners or brushes for that. The other day I've picked up Maybelline's ColorDrama Intense Velvet Lip Pencil.
They had so many beautiful colours but 310 Berry Much is the one that stood out for me, this is a very "me" shade. I was actually shopping with a friend who bought the nude one.
I think this is a fantastic product for the price.  The pigmentation is excellent, the colour pay-off is amazing, the colour is gorgeous.
As for the finish, it is just spot-on! It is not a flat matte but, at the same time, not a sheer glossy shade. I'd describe it as
Read More
MAC Cosmetics released their huge annual summer collection with a special limited edition packaging. This collection is called Wash & Dry and it is  about yellow-orange-red-turquoise design this time. There are tonnes of products to choose from, and here are just a few of them.
The products shown above are: Tinted Lipglass ($16.50) in Hot/Cold, Lipstick ($17.50) in Steam Heat, satin, Studio Nail Lacquer ($13.50) in Monday Blues,  125 Split Fibre Dense Face Brush ($38.50) and Studio Sculpt Defining Bronzing Powder ($35.50) in Delicates.
There are also
Read More
Regular readers probably noticed that now I publish only one feature per day, instead of two, as I always did. The thing is that I am very busy until the beginning of July. I have several major deadlines, and, unfortunately, can't post as much as I'd love to. There may be some days without any features at all, so please bare with me.
I did not want to disappear without explaining…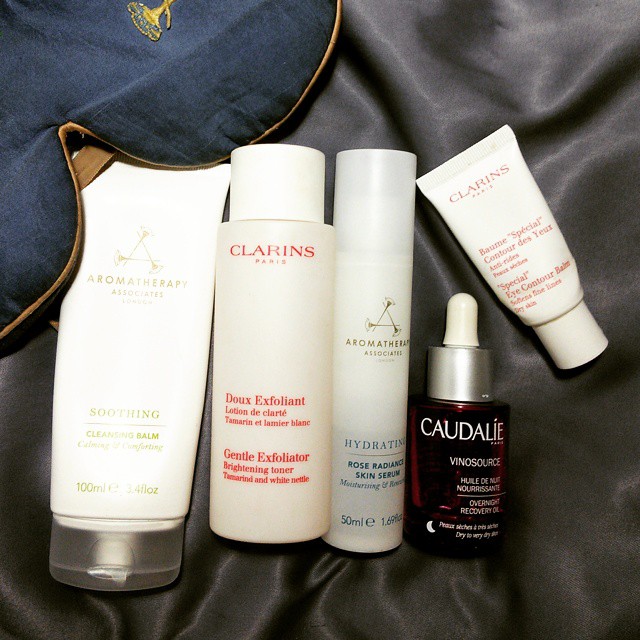 As I was getting ready for bed today, I though I'd take a quick pic of the products I used:
Read More
Being a die-hard Kerastase fan, it is obvious that I want their new-ish Chronologiste range. I previously used their  Densifique shampoo, and am using the Cristalliste for thin hair (review coming later) now.
The Revitalising shampoo from the range is actually described as "the masterpiece of Kérastase shampoos.", and I am sure that it is absolutely amazing.
According to
Read More
One  of the best things about the looks from the Runway shows are the sneak previews of the upcoming products. Recently we could see a lot of Resort collections and the beauty looks for them. And it looks like the next big thing in beauty will be blushes in a stick form.
Here is the one from Chanel
And the one from Dior. If Chanel
Read More