It is time to get excited, as the new Hourglass Modernist Eyeshadow Palettes are already out!
I haven't tried them but the duos from the brand are dreamy, so I am sure theses are fantastic, as well. As usual, we get a chic and modern design  inspired by art, and a cool idea with a colour transition.
There are seven palettes and each contains  five shades (5 x 0.035 oz) , the textures vary  from  matte to shimmer.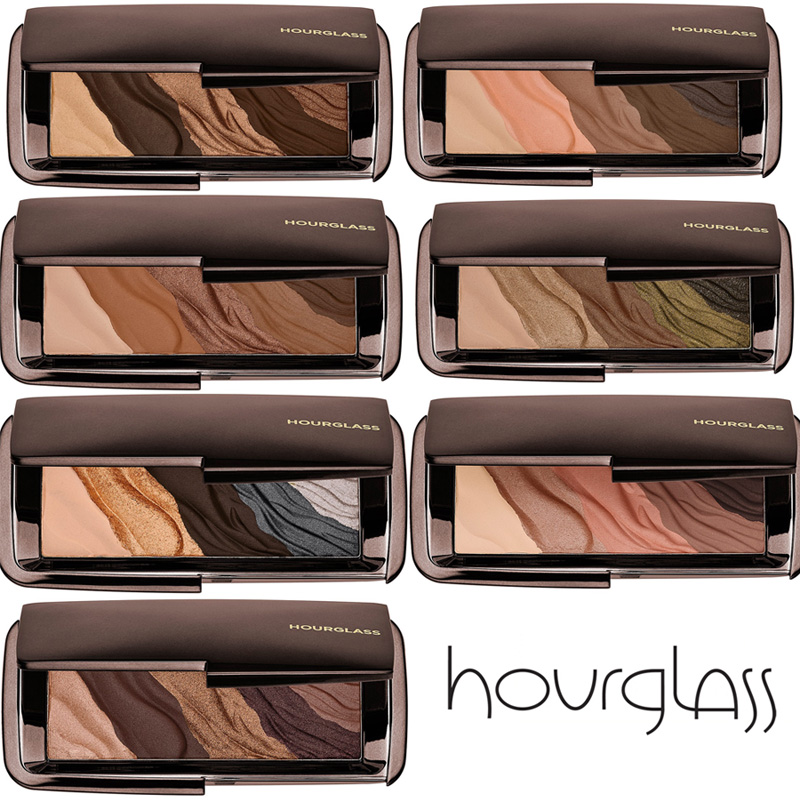 The colours are:
Read More
Never underestimate the importance of a good eye brow product!  Even several years ago there weren't that many to choose from, but today the  brands are bringing out  new amazing releases.
And here are two that caught my attention:
Armani Eye and Brow Maestro, $34/£26.50
"Born backstage, Giorgio Armani's new 4-in-1 eye perfector; Stunning runway ready eyes. Brow shaper, Eye liner, Eye shadow, Hair root touch up, and Contour. Its natural finish is waterproof and gives 20 hours of wear with a 100% natural finish."
The shades are: 01 Black, 02 Dark Brown, 03 Red, 04 Medium Brown, 05 Light Brown, 06 Medium Blonde, 07 Light Blonde, 08 Grey and 09 Gold
Where to buy: Harrods, Selfridges, Nordstorm, Saks.
Burberry Effortless Brow Definer, $33/£22.50
Read More
Here is a preview of the new makeup collection from Giorgio Armani - Orient Excess. And I personally really love the promo image. It is nice to see the accent on the lips (and a matching nail polish), with a very simple eye look, flawless skin and groomed eye brows. This is a cult classic, and doesn't get better than this.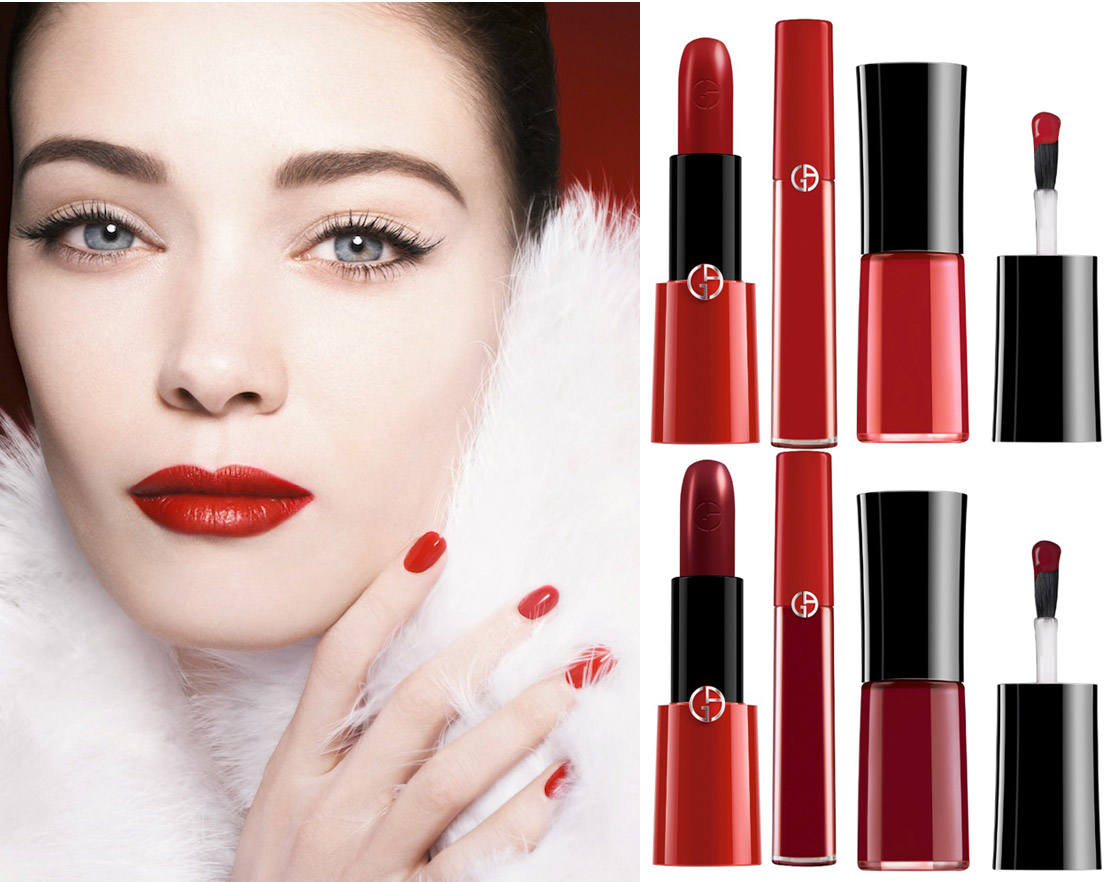 There are three matching products:
414 Red - Lip Maestro, Rouge Ecstasy Lipstick and Nail Lacquer
634 Burgundy -  Lip Maestro, Rouge Ecstasy Lipstick and Nail Lacquer
The other products are:
Read More
Here is a preview of Armani's Fade to Grey makeup collection for AW 2014 which was inspired by light and shadows and reflects the brand's runway look (which you can see here).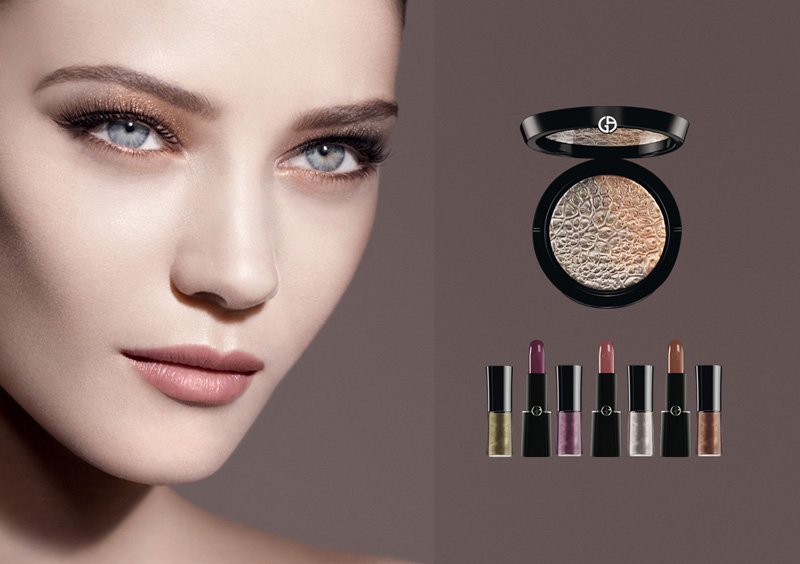 The products are:
PALETTE YEUX ($ 88)
Definitely the star if the collection,  a compact with black pearl and shimmery nude, plus a beautiful pattern.
There are also three ROUGE D'ARMANI SHEER LIPSTICKS ($34) in Jasper, Pink Sapphire and Spinel.  These have a
Read More
Armani brought out quite a few gorgeous makeup products recently.
First of all, there is the beautiful Bright Ribbon makeup collection, inspired by the Mediterranean garden  with all the pretty orange, pink, red and plum shades of  Sheer Rouge lipsticks (£26.50) and matching, except the blue one, nail polishes (£20).
Besides the nails/lips collection there is also a new line of eye shadows
Read More