Armani's AW 2015 makeup collection, Bella Regazza, features the products that were created for the brand's fashion show in Milan. According to Mr. Armani it is all about the quintessential Italian beauty.
There is a sheer coral lipstick, eye tint, dark chocolate nail polish and a face/lips/eye palette.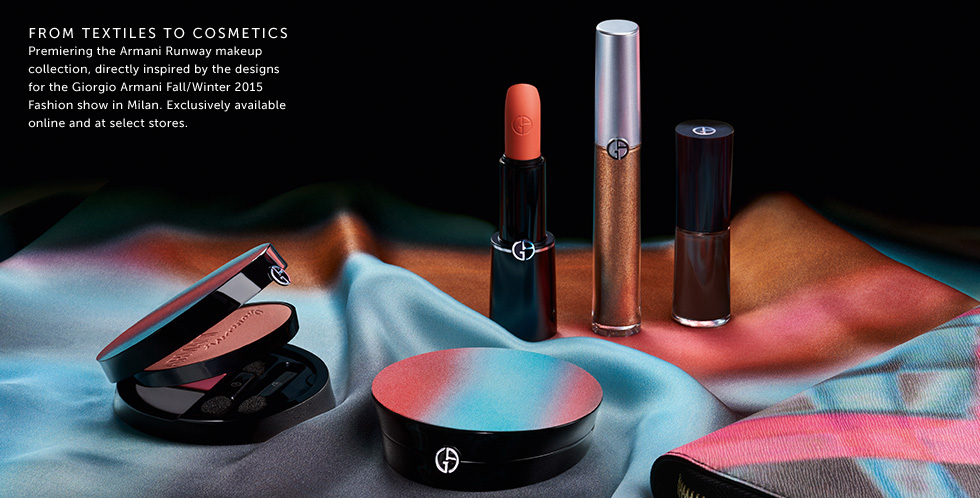 Giorgio Armani Nail Lacquer  ($30/£27), Eye
Read More
As promised, here is part two of the new lipstick launches for AW 2015. And it is a lip lacquers/ liquid lipsticks edition. Let's take a look…
MAC Vamplify Lip Lacquer, £18 and $20 from Nordstrom.
Official description: "Most dramatic lip gloss yet. Infused with a new colour-boosting technology, the formula is loaded with high-powered pigments. One swipe loads lips with attitude, as a combination of lush natural oils polish with moisturizing colour. The formula contains coconut, sweet almond, avocado and sesame "
Available in 14 shades,  shown in Speed Up (bubblegum pink)
Estee Lauder Pure Color Envy Liquid Lip Potion, $30 from Neiman Marcus, £20 from Harrods
Official description: "Innovative liquid lipstick-hybrid plumps with continuous moisture. Saturated with high-intensity colour, without sticky shine lips look pouty, sculpted and sexy. The creamy, moisture–rich formula glides on in one effortless swipe of bold liquid colour. Goes on wet. Comes on strong. Lasts up to
Read More
How gorgeous and colourful is the new Armani Fuchsia Maharajah Makeup Collection for Spring 2015?
I am loving the Indian inspired  promo, how cool are the model's earrings?
The lipstick shown above is Rouge D'Armani $34/£27 in  512 Maharajah, dazzling Indian pink and  a Manicure Base.
There are also three products in three colour groups:
Rouge Ecstasy CC Color & Care lipstick $34/£27, The Flash Lacquer $30/ £22.50 and
Read More
It is time to get excited, as the new Hourglass Modernist Eyeshadow Palettes are already out!
I haven't tried them but the duos from the brand are dreamy, so I am sure theses are fantastic, as well. As usual, we get a chic and modern design  inspired by art, and a cool idea with a colour transition.
There are seven palettes and each contains  five shades (5 x 0.035 oz) , the textures vary  from  matte to shimmer.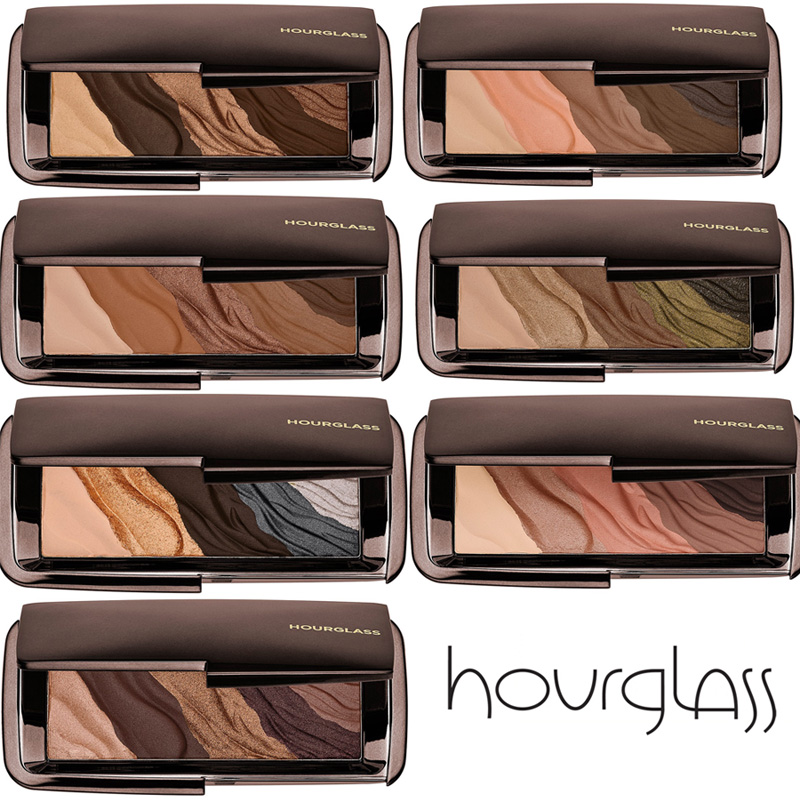 The colours are:
Read More
Never underestimate the importance of a good eye brow product!  Even several years ago there weren't that many to choose from, but today the  brands are bringing out  new amazing releases.
And here are two that caught my attention:
Armani Eye and Brow Maestro, $34/£26.50
"Born backstage, Giorgio Armani's new 4-in-1 eye perfector; Stunning runway ready eyes. Brow shaper, Eye liner, Eye shadow, Hair root touch up, and Contour. Its natural finish is waterproof and gives 20 hours of wear with a 100% natural finish."
The shades are: 01 Black, 02 Dark Brown, 03 Red, 04 Medium Brown, 05 Light Brown, 06 Medium Blonde, 07 Light Blonde, 08 Grey and 09 Gold
Where to buy: Harrods, Selfridges, Nordstorm, Saks.
Burberry Effortless Brow Definer, $33/£22.50
Read More