I am loving the look of this new ArtDeco makeup colletion inspired by Miami and summer weather.
You get lip glosses and eye shadows in a stick form, waterproof mascara, long-lasting  eye liners and juicy shades of nail polishes. Everything you need for a warm-weather makeup bag…
And how pretty is the promo image?
The products are:
Glossy Lip Color: 12 Glossy Orange, 16 Glossy Pink Grapefruit, 20 Glossy Strawberry (love the look of it!), 26 Glossy Exotic, 32 Glossy Havana and
Read More
I don't watch that many YouTube beauty videos, but there is one that I really liked, and that was Lip Products Addict Tag.  I thought I'd do my own version in form of a post. So here we go…
My favourite lip treatment, sadly, has been discontinued, so the one that you can buy now has to be NUXE's Reve de Miel. I am not very original here, but this thing is da bomb! It does everything you'd want a lip balm to do,  nourishes and moisturizes the lips; it's a perfect overnight balm.
You can get if for  around £10  from Feel Unique and  Look Fantastic 
Best Eye Catching Red 
I do love a good red and have a lot in my rotation, but I've noticed that I get the most compliments whenever I wear Daniel Sandler's Red Carpet Red. The name speaks for itself, no?  It's a gorgeous and flattering red, I highly recommend.
You can buy it from Feel Unique for £13.25.
Best Luxury and Best Drugstore Lipstick
My  most-used luxury lipstick has to be Dior Addict, so I'll include this
Read More
If you follow me on Twitter, you know that I am currently away for the second week. Unfortunately, I am busy from dusk till dawn but I do appreciate the productive working time.
Here is a sneak preview of what I've packed makeup and beauty wise with me. I was very strict with myself, and limited it all to one (no7 Boots)  travel makeup bag.
Here is what makeup I had with me. All products from my current top 5  luxury makeup favourites post, a lot of Rouge Bunny Rouge products, as I plan to write a feature for the brand soon,  three blushes (I ended up using only tarte) and three lip shades, inducing my Tom Ford lipstick.
As for skincare, this is
Read More
I am having a major pink & mauve eye shadows moment right now. If you are a new reader, here is what kind of shades  I used to wear all the time.
I have been wearing Rouge Bunny Rouge's Solstice Halcyon  at least several times per week during the last two months. And recently I've added some other eye shadows to my rotation. Which ones?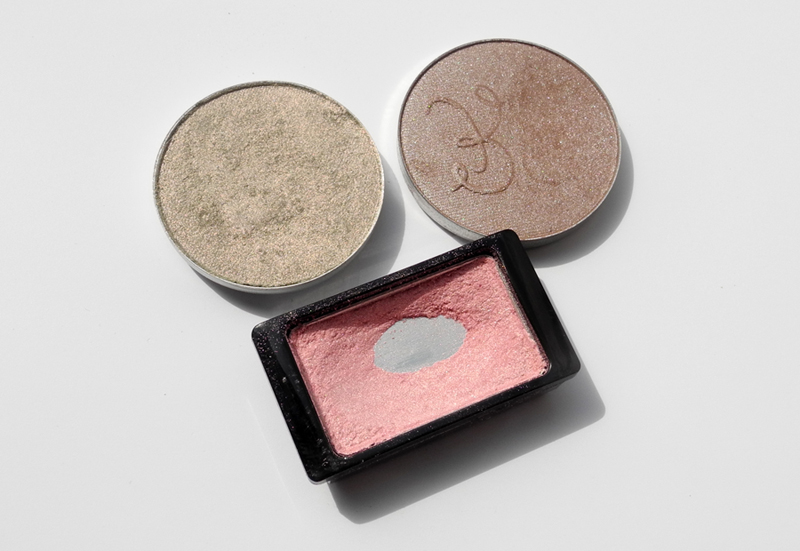 Rouge Bunny Rouge's Solstice Halcyon: "semi-matte mauve beige". It is such a perfect shade, I have already mentioned it so many times that you probably already know my love for it at this point :).
ArtDeco eye shadow 93: described as "pearly antique pink". You can see that it is well-loved.  It adds just a hint of warm rose colour to the lid. It is not too metallic, just a
Read More
When it comes to more affordable brands, ArtDeco is one of my favourites, and I always try to check out their new releases when I am near their counter. Here is a preview of the summer 2014 makeup collection – Jungle Fever.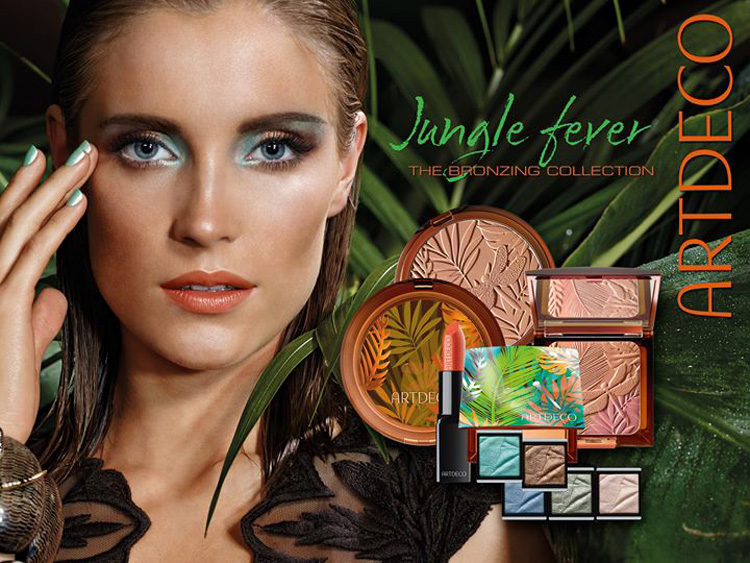 If you are familiar with the brand, you know that with each collection they bring out a new design of their beauty boxes, and here is how the pattern looks like this time.
Below you can see a trio beauty box and Bronzing Glow Blusher  Queen Of The Jungle. You actually get three shimmering shades in one compact: coral, soft fuchsia and rosewood. You can use them individually or  mix together.
There are eight new Art Couture Eye Shadow to choose from: 27 sugar pearl, 12 earthy-brown, 20 golden earth 83 sweet violet;  49 gold green, 32 green jungle 61 jungle river and 73 blue stream.
ArtDeco say that the texture combines the best features of a powder, baked, cream and liquid eye shadow. "The delicate texture becomes a
Read More