Here is a preview of the ArtDeco's summer 2013 makeup collection called Tribal Sunset which includes  coral and pink lip products, baked eye products, bronzers, highlighters, even a spray-on legs bronzers and colourful metallic nail polishes. Basically everything you'll need to look hot this season!
The products are:
Eyes
Baked Eyeshadows
18 Marbled Brown
23 Marbled Green
30 Marbled Blue
37 Marbled Purple
 Face and Body
Travel Kabuki Brush
Illuminating Shimmer Cream
02 Golden Glow
07 Bronzed Glow
Bronzing Powder Compact
02 Tribal Bronzing
07 Tribal Sunset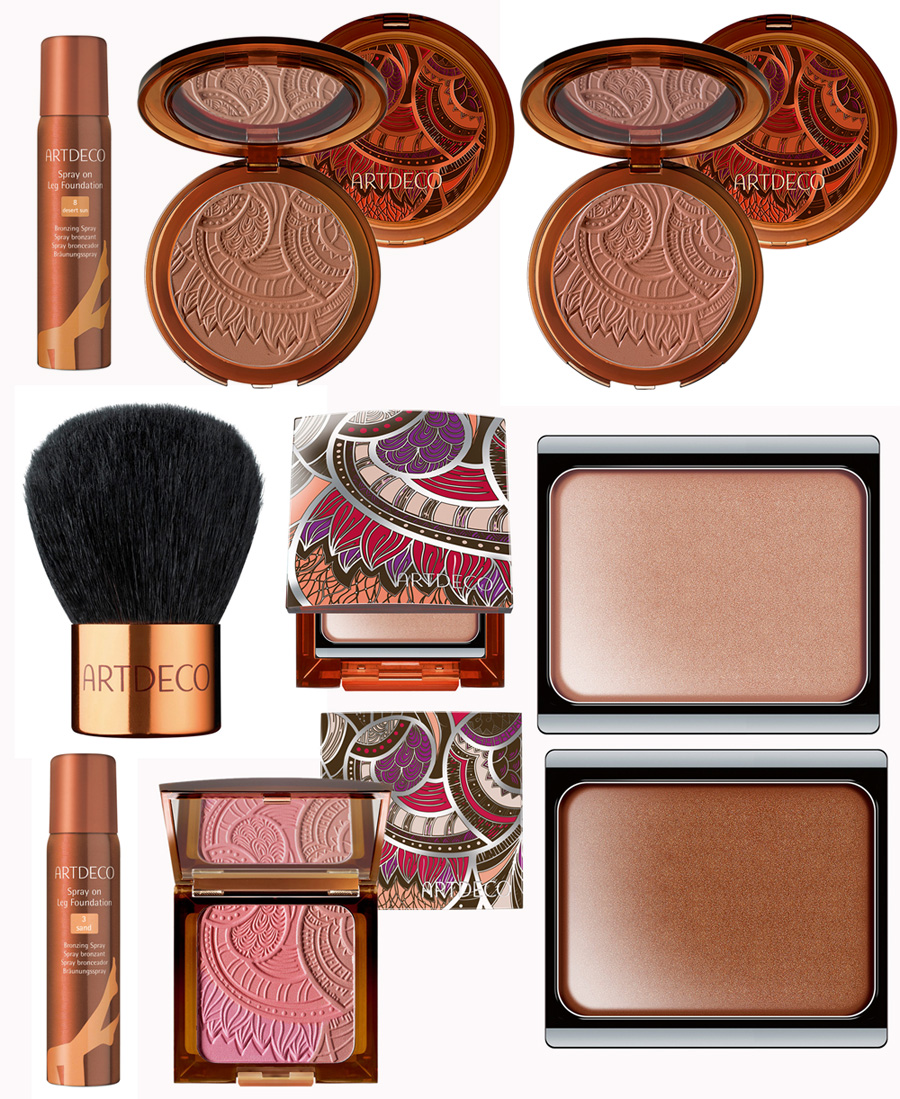 Bronzing Glow Blusher
Beauty Box Duo Tribal
Read More
Before I start, I have to say that it was very hard to narrow my list  of favourite makeup products of 2012 but I've tried my best.
Let's take a look at what I've chosen…
Face
Benefit Erase Paste
I don't really use concealer on a daily basis, unless I have a new, really bad spot,  I just use Touche Eclat under my eyes and that's all. But if I had to choose my favourite "concealer" type of product – that would be this one. It is a creamy peach corrector which works great for the  dark under eyes circles. I had a review of it but because of some tech problems, it was deleted, need to re-write it soon.
Omorovicza Complexion Perfector BB SPF 20 
One of my favourite face products you can read the details why here. If you can afford it, I would definitely recommend.
Rouge Bunny Rouge Tinted Moisturiser Sketches on Water
This gives a very natural finish and light coverage and you can't see it on the face, at all! Miracle for dry skin in cold weather, as it doesn't enhance any dry patches.  See all the shade available here.
Daniel Sandler Invisible Radiance Foundation and Concealer
It is a very nice foundation that gives a dewy finish so works great for my dry skin. The shade Porcelain is a great fit for fair skin and works for me in AW, in SS, I use the second lightest shade – Beige. Plus it comes with concealer which is a great deal for the price. Want to know more?
BECCA Shimmering Skin Perfector in Pearl
This product probably doesn't even need an introduction. It's the best highlighter out there, it gives a  very natural and beautiful effect.
Cheeks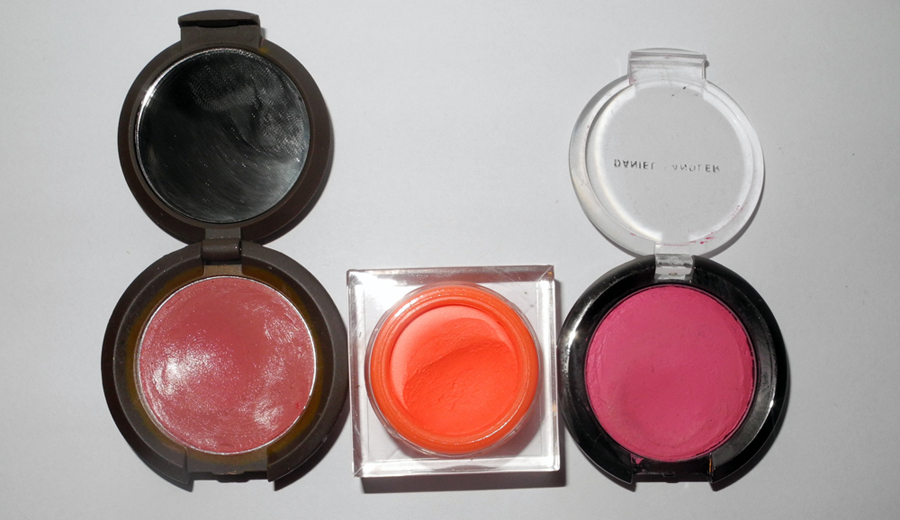 Wow, I was able to choose only three blushers, although I was very tempted to add more of them.
BECCA Cream Blush in Amaryllis 
My favourite blush for AW months, perfect cool toned and natural looking, gives a nice
Read More
ArtDeco's Makeup collection for Spring 2013 is called Butterfly Dreams. I am loving the beautiful promo image with butterflies and the pastel blue and pink domination, very fresh and Spring appropriate.
This collection includes:
Eyes
Butterfly Dreams box, I actually have s green ArtDeco case with butterflies from one of the previous collections.
Eye Shadow Duochrome
255 aero spring green
267 fresh water
285 lilac passion flower
297 rosy heart throb
Eye Designer Refill
59 frosted spring
74 blue breeze
81 rose in love
Sensitive Fine Liner
Amazing Effect Mascara
Magic Eye Liner
Read More
I was away for ten days visiting my family and friends and I did not use Internet or my phone 95% of the time. It was the best decision ever, as I could truly enjoy the holidays and now I am back to work/blog/life well rested and motivated.
I was catching up on some blogs  I follow and loved reading "The Best of 2012″ features, I should definitely post it myself. But in the meanwhile, here are the makeup products I had with me, and some of them are my all time favourites actually.
Face
Omorovicza Complexion Perfector BB SPF 20 which I took in a small pot helped my skin to look flawless,  I've also had my trusted Touche  Eclat  by YSL with me, as well, as Jouer's Age Repairing Concealer in 3 Cameo.
BECCA's  Cream Blush in Amaryllis is my all time favourite, so I had to have it to  bring the "life" to my face. Benefit's High Beam in mini size also helped a lot.
Sienna X's  Cream To Powder Bronzer & Illuminator is a product I haven't featured before but I do like it a lot and will definitely post about it soon.
Eyes
First of all, I had my Benefit's eye brow pencil, as I am never without it. Anastasia's Genius Top Coat and three of my all time favourite eye shadows: Rouge Bunny Rouge Long Lasting Eye Shadow in Bejewelled Skylark, Daniel Sandler Polychromatic Eyeshadow in Lava and
Read More
I am a big fan of ArtDeco's Soft Lip Liner Waterproof so decided to pick up a berry/plum shade from the line. Unfortunately, the shade I wanted was sold out so I've got a cool toned pink one.
It is called 80 Precious Plum but for me it is a perfect "my-lips-but-better-and-brighter"  colour, my  everyday shade. It is  darker and deeper than my natural lip colour but the tone is very similar, so it works great.
This pencil is soft and  long-lasting, as the name suggests. I love using it with lipsticks, all over the lips for a matte effect of with a gloss on top.
I think it is a fantastic lip pencil for an affordable price.  I am definitely coming back for a
Read More