If you want to treat yourself to a new cheek palette, here are three options you can choose from: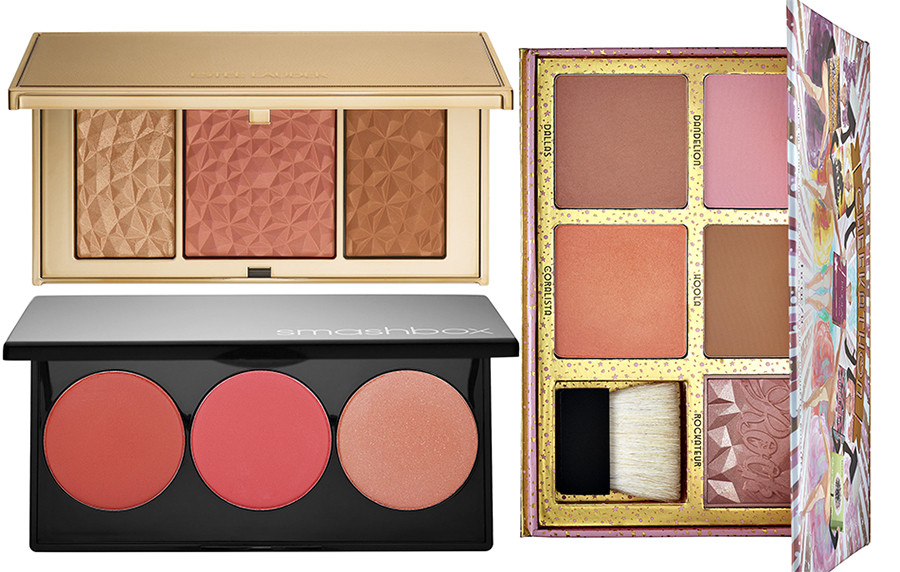 Benefit Cosmetics Cheekathon Blush & Bronzer Palette, $58 from Sephora
 Dallas box o' powder blush in Dusty Rose  (my review)
Dandelion box o' powder blush in Baby Pink
CORALista box o' powder blush in Coal Pink
Rockateur box o' powder blush in Rose Gold
Hoola matte bronzer (my review)
Natural-bristle brush
All blushes and bronzers are full sized
Estée Lauder Bronze Goddess Summer Glow Multi-Palette, $50 from Sephora
"Illuminate, contour, and blush with
Read More
Here is a weekly update of the new products for face, lips and eyes that caught my attention, and are worth the purchase, in my opinion.
theBalm Meet Matt Trimony Matte Eyeshadow Palette, $42 Nordstrom and ASOS.
theBalm eye shadows are brilliant (my reviews here and here), and I am loving the look of the new matte palette which is the third  in the  Meet Matt line. There are nine new shades: Matt Lin, Thomas, Rossi, Lopez, Kumar, Moskowitz, Evans, Reed and Ahmed.
Benefit Benefit Cosmetics Dew the Hoola Soft Matte Liquid Bronzer, $28 from Sephora
As I've already said,  it will be all about
Read More
Being a huge fan of eye liners (this is my favourite), I am happy to see new ones coming out. And it seems like angled gel, long-lasting eye liners in a "pen" form are the thing now. I have selected three options, and since I haven't tried any – I've included official descriptions.
Smashbox Photo Angle Pure Pigment Gel Liner ($24 from Nordstrom)
"High-impact, richly pigmented liner, combines the intensity of a gel, with unique flexible tip with a versatile, angled shape lets you create any line from thin to thick. Its creamy formula glides on for a smooth line every time while staying put for 36 hours. The waterproof, transfer-proof gel won't flake or fade and it dries instantly for a look that lasts."
Available in: Jet, Cocoa, Lilac, Plum, Sapphire and Smoke
Diorshow Waterproof Pro Liner ($32 from Nordstrom and £20 from Harrods)
"Combines the easy application of a
Read More
It's a about time I share top 14 most popular posts from 2014. It is better late than never, right? 😉
1 Kate Moss Rimmel Lipstick Review and Lip Swatches  – link
2 Beauty Inspiration: Blair Waldorf's Wedding Makeup – link
3 Yves Saint Laurent Volupte Sheer Candy Review, Photos and Swatches – link
4 Emily Blunt's makeup – link
5 Rouge Bunny Rouge Eye Shadow Palette Raw Garden in Chronos Review, Swatches – link
6 Daniel Sandler Watercolour Blushes Review and Swatches – link
7 Clarins
Read More
I think I have already told this story, but why not sharing it once again. When I was a child the most fascinating thing for me, makeup-wise, was a colourful mascara. I remember that I was about 6, when I saw a girl with blue eye lashes, and I just couldn't take my eyes off her. I promised myself that when I grow up – I will have a lot of different shades!
And, although, I don't really wear blue or green mascaras that often – I do like more subtle versions for a change. Here are three that I want to share with you.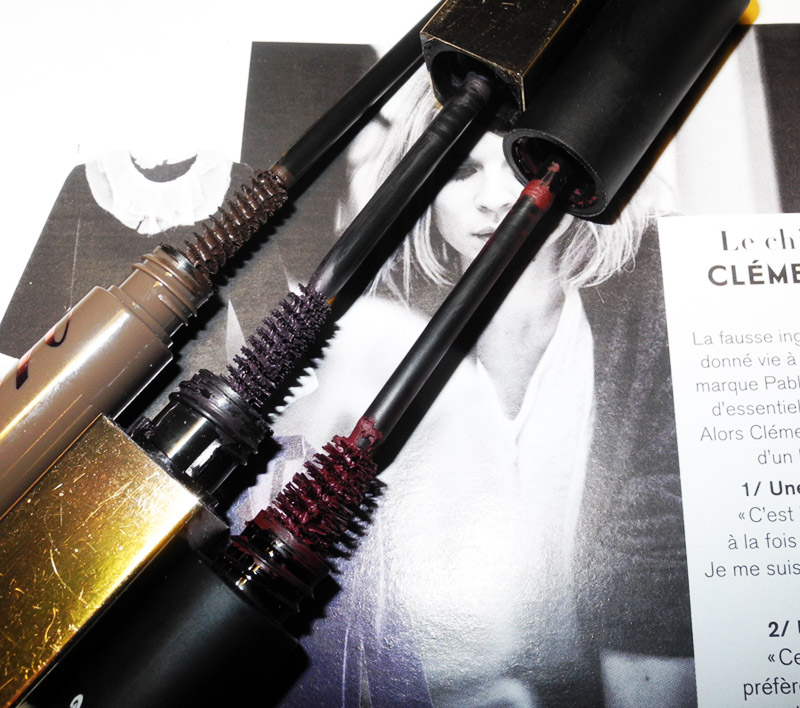 Clarins Instant Definition Mascara in Intense Plum (review)
This was a Limited Edition, but since it's my favourite colourful mascara that I ever owned, I had to include it. Plus, you can still get it from Amazon.
The formula is brilliant, is gives you that wow-effect, nice volume and intensity.   I adore wearing it when I opt for a bright lip and want to keep my eyes look more subtle (and more  interesting than just black) but still defined. Actually, I get a lot of compliments when I am wearing it.
Rouge Bunny Rouge Dramatic Lash Mascara Megaplumes in Oxblood Panache (review)
I am the biggest oxblood fan, I have been wearing it for years
Read More