There are so many new foundations out this Autumn that I've lost the count. Almost every brand is brining out one. Here are only some…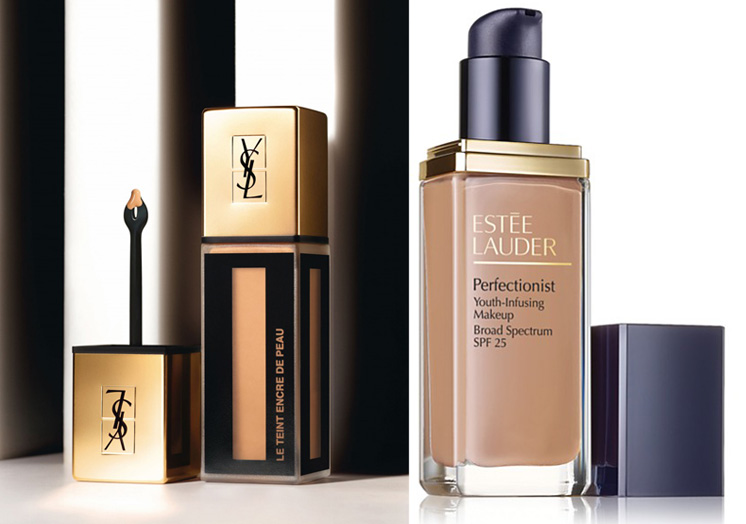 YSL pic from magazine.flaconi.de
YSL Le Teint Encre de Peau -Lloyd Simmonds about it here.
Tom Ford Traceless Perfecting Foundation SPF15
Clarins True Radiance Foundation
Shiseido Sheer & Perfect Compact Foundation
Chanel Vitalumière Loose Powder Foundation SPF15
Sisley Phyto Teint Expert Foundation
Marc Jacobs Smart Wand Tinted Face Stick, $42 from Sephora.
Max Factor Skin Luminizer  Foundation
Laura Mercier Smooth Finish Flawless Fluide from Sephora for $48.
Estee Lauder Perfectionist Youth-Infusion Makeup SPF 25, already available here and here.
There is
Read More
Bobbi Brown released a Raw Sugar makeup collection recently, and the brand is actually bringing out one more summery collection – Surf & Sand.
The stars of the collection are definitely the two palettes:
Surf: Cream: a creamy beige. Bikini Bronze Metallic: a warm copper sparkle. Pink Quartz Metallic: a shimmering soft pink. Surf Sparkle: a soft aqua blue. Sunshine Metallic: a golden beige. Sea Foam Sparkle: a soft pastel green. Sunny Gold Metallic: a warm gold shimmer. Oyster Sparkle: a warm silver.
Sand: Pale Cream: a pale warm porcelain. Blazing Star Sparkle: a peach opal. Bikini Bronze Metallic: a warm copper sparkle. Gold Sparkle: a soft pale gold. Sand: a warm porcelain. Frappe: a medium ash beige. Golden Copper Metallic: a golden bronze. Saddle: a dark grey brown.
Each palette retails for
Read More
Bobbi Brown is launching 5 new shades of their  Rich Lip Color, (£19/$25) which is a pigmented creamy lipstick which gives a full coverage but feel lightweight.
You can choose from:
Cosmic Pink, a bright pink.
Blazing Red,  a bright orange red.
Electric Violet, a vivid violet.
Miami Pink, a bright pink coral.
Taffeta, a pale lilac pink.
Cherry Tomato, Mimi Pink, Red Plum, Cosmic Pink, Spiced Wine, Electric Violet, Sunkissed Rose
Plus there are
Read More
If you follow me on Twitter, you know that I am currently away for the second week. Unfortunately, I am busy from dusk till dawn but I do appreciate the productive working time.
Here is a sneak preview of what I've packed makeup and beauty wise with me. I was very strict with myself, and limited it all to one (no7 Boots)  travel makeup bag.
Here is what makeup I had with me. All products from my current top 5  luxury makeup favourites post, a lot of Rouge Bunny Rouge products, as I plan to write a feature for the brand soon,  three blushes (I ended up using only tarte) and three lip shades, inducing my Tom Ford lipstick.
As for skincare, this is
Read More
Here is the newest makeup collection from Bobbi Brown for summer 2014, which, according to the brand was inspired by the the warm hues of raw sugar crystals. It's all about the shimmering and matte textures of sugary nudes and bronzed, sun-kissed skin.
Let's take a look…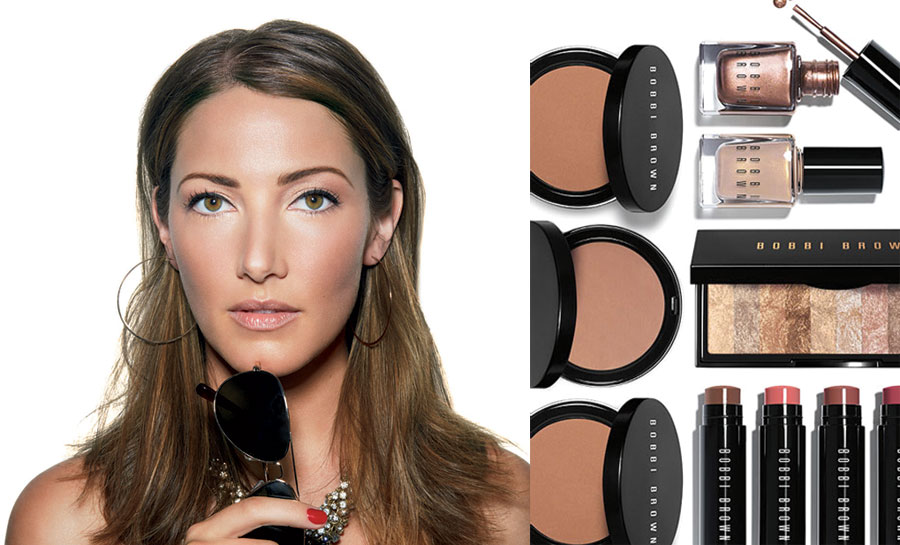 The products are:
Raw Sugar Shimmer Brick Eye Palette, £ 35
Ten shimmering shades for eyes in beachy bronzes and warm sugar tones.
Tinted Lip Balm, £15
Barely-there balm offers long-lasting moisture and sheer colour. Available in Pink Raspberry, Brown, Pink Popsicleand Hazelnut.
There are also two bronzers:
Read More