I have just posted about the new Bobbi Brown's Sheer Lip Color range on the Facebook page and here is a preview of the Nude Beach makeup collection.
How gorgeous does the model on the promo look? Such a beautiful and glowing complexion and makeup.
As the name suggests, this collection offers some summer must haves, such as bronze eye shadows, bronzing powder, tanning gel, mettalic nail polish and cosmetics for lips and cheeks.
Let's take a look:
Sheer Color Cheek Tint, £18
Nude Beach, a golden pink bronze
Summer Pink, a sheer bright pink
Sunlit Nude, a golden pearl pink
Tube Tint, £16
Air Kiss, a pink nude
Bronzed Pink, a golden bronze pink
Naked, a nude brown
Pink Cloud, a bright light pink
Face & Body Bronzing Duo, £31
Long-Wear Cream Shadow Stick, £20
Read More
I personally really love lilac and rose shades in makeup (and only in makeup),  as they help to create a youthful and fresh look. Such shades  are amazing for Spring, so the  new Bobbi Brown's Lilac Rose collection is just spot on.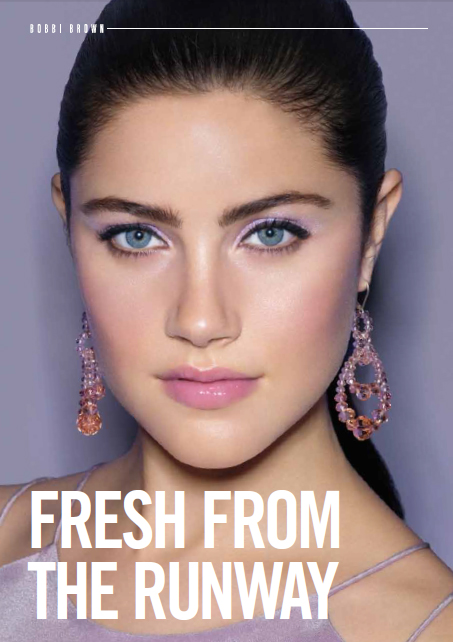 This collection includes:
Lilac Rose Eye Platte (LE), £45
Eight eye shadows in  dusty pinks, heather greys and lily shades that complement all skin tones: Ivory Eye Shadow, Heather Brown Shimmer Wash Eye Shadow, Pale Rose Eye Shadow, Dusty Lilac Eye Shadow, Barely There Eye Shadow, Black Chocolate Eye Shadow, Stormy Grey Shimmer Wash Eye Shadow, Pink Lily Metallic Eye Shadow.
Lilac Rose Shimmer Brick (LE), £32
Featuring bright pink, golden pink, and icy pink pearl pigments.
Lip Gloss (LE), £17
New Rose, New Pink
Read More
Bobbi Brown Cosmetics are releasing quite a few new collections with some  very exciting products.
My personal favourite has to be the Pink and Red collection which includes eight products for lips, cheeks and nails. Looks like a prefect collection for the Valentine's Day, or any day, really! You can't go wrong with red and pink as it is very feminine and timeless.
Sheer Color Cheek Tint (£18/$26) in Sheer Cherry and Sheer Pink, Lip Gloss (£17/$24) in Cherry and Pretty In Pink, Nail Polish (£11/$18) in Pink Valentine and Valentine Red and Creamy Matte Lip Color (£18/$24) in Heart (red) and Hot (pink).
 Brighten, Sparkle & Glow Collection
I personally really like the makeup on the promo photo, very appropriate for the name. The products from this release should work as a great pick-me-up after the holiday, most of them even start with "Brightening".
Let's take a look:
Extra Soothing Balm  (£40/ €62.50/$58)
Contains  Avocado, Geranium and Rosemary Oils to moisturise and plump up skin. Also can be used over the makeup on the cheekbones to give skin a glow.
Tinted Eye Brightener (£19.50/ €27.50/$30)
Soothing lightweight brightener which reduces the appearance of under eye circles and evens out skin.
Porcelain Bisque (New), Light Bisque, Bisque, Medium to Dark Bisque, Dark Bisque, Porcelain Peach, Light to
Read More
I have two glosses from Bobbi Brown's Caviar & Oyster makeup collection.
Brightening Lip Gloss (£17/€24) in Moonlight Pearl and  High Shimmer Lip Gloss (£17/€24) in Oyster.
Brightening Lip Gloss  is described as sheer and highly reflective gloss. Although it may look a bit brownish in the tube, it looks nice on the  lips and does give the brightening effect, in my opinion. It feels moisturising on the lips and smells of caramel to me. Such shade would look nice pretty much on everyone, especially paired with dark eye makeup.
High Shimmer Lip Gloss    is described as a gloss with light-catching glitter. And this is a favourite of mine. I have so many glosses but this one made it to my personal makeup bag. It reminds me of  Guerlain's KissKiss 800 and Chanel's Mica Glossimer which are
Read More
I love reading the inspiration behind the makeup collections. And, apparently to create this collection, Bobbi Brown was inspired by  a black motorcycle jacket and a piece of delicate pink satin.
This collection includes a palette, five lip glosses, beautiful nail polish and a dual-ended mascara.
Caviar & Oyster Palette, £59/ €65 (LE)
This palettes offers eight eye shadows with different texture and a sheer highlighter.
Shades: White Eye Shadow, Sandy Pearl Metallic Eye Shadow, Pink Opal Shimmer Wash Eye Shadow, Grey Sky Eye Shadow, Plum Steel Metallic Eye Shadow, Rich Caviar Eye Shadow, Heather Grey Eye Shadow, Pearl Oyster Sparkle Eye Shadow, Ballet Sparkle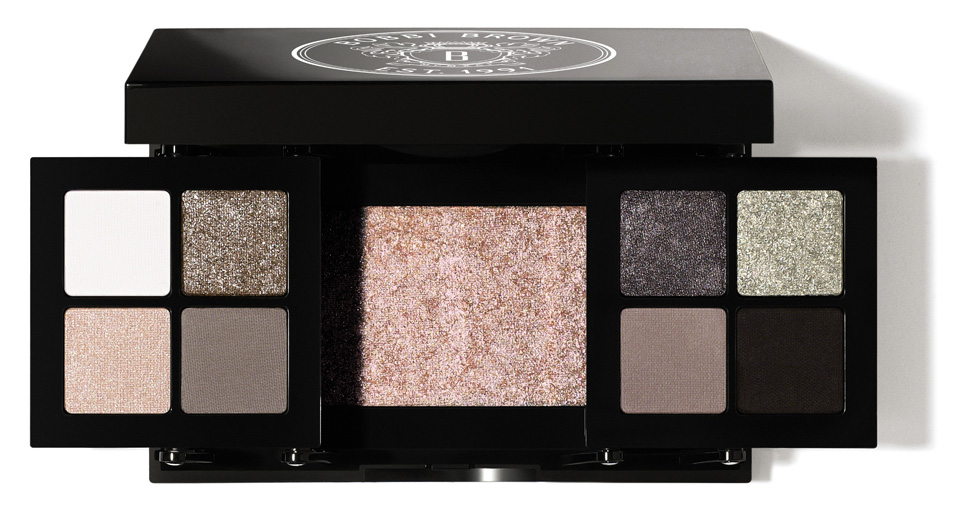 There are five new lip glosses:
Lip Gloss £17/€24 (LE) in Pink Oyster  and Black Pearl
Gloss with a hint of pearly shimmer.
Brightening Lip Gloss £17/€24 (LE) in Moonlight Pearl and White
Sheer, highly reflective
Read More