Bobbi Brown  released quite a few new products and collections, let's take a look at some of them.
There is a new Nectar & Nude collection, which, as the name suggests, is all about the peach, coral and nude shades.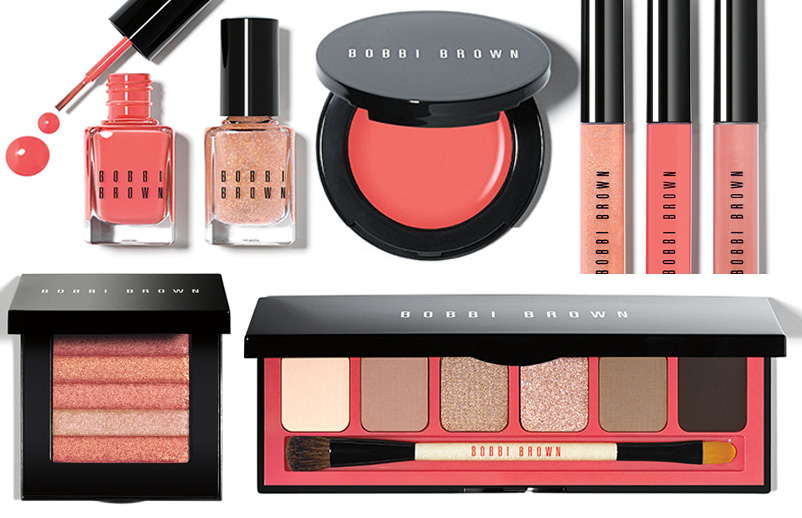 This collection includes: Nail Polish in Nectar, Glitter Nail Polish in Bare Peach, High Shimmer Lip Gloss in Bare Peach  and Lip Glosses in  Nectar and Nude Pink, Pit Rouge For Lip & Cheeks in Hibiscus and  Nectar and Nude eye palette. All the products are limited edition.
There is also a best seller – shimmer brick in Nectar.
The other collection, and it is gorgeous, in my opinion is  called – Amnesia Rose, which is Bobbi Brown's and L'Wrenn Scott's collaboration.
It icncludes: Amnesia Rose palette (£50):Amnesia
Read More
Brands do spoil us with the new lip products launches,  as there are even more coming out!
First of all, I am personally very excited about the new Lip Lover lip lacquers by Lancome. Lancome lip products are among my favourites, and these do look promising. You can see how they look like on Lily Collins here. I did a RT of Alex Babsky's makeup on her. These should be available from March.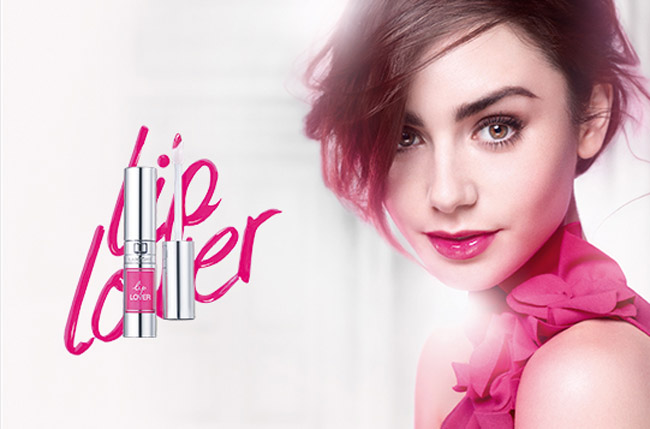 Photo from Lily's fan club website
I am also curious about the new Gloss Ink Lip Color £8/$16 by Topshop.
It is supposed to have a  high-shine finish of a gloss and the long-lasting color of a stain. The brand suggests that it can be worn over other products, on it's own or blotted for a matte, stained look.  There are five shades, and I love  Cruel, pictured below.
Bobbi Brown launched a
Read More
There are quite a few new lip products for Spring 2014. And there is nothing like a new lipstick (or a gloss), right? Especially with the VDay just around the corner. For some reason I am excited about it this year, whhaaaat?!
Here are just some of them:
YSL Gloss Volupte 2014, £21
Available in 24 shades, the one shown is 19 Rose Orferve
These are promised to be  glossy and hydrating, with the innovative applicator which helps with a  flawless application.
Sisley Phyto Lip Twist, £29
Available in 6 shades, the one shown  is Baby.
Described as a tinted balm with the colour of a lipstick and shine of a gloss, it leaves the lips supple and smooth thanks to the plant-based active ingredients.
Estee Lauder Pure Color Envy Sculpting Lipstick, £24
Available in 20 shades, the one shown  is  Tumultuous.
Brand new lipsticks from Estee Lauder offer high-intensity colour-in one stroke. We should be
Read More
Want a glowing and luminous complexion? It seems like Bobbi Brown has the answer with her newest Nude Glow collection which includes brightening and glow-giving powders and eye shadows.  Milky, pink and bronze nail polishes and sheer lipsticks for a pop of colour. Just what you need for a post-party season.
Katie Holmes demonstrates how you can wear it all on the photo below. Pretty, right?
Eye Palette, £35
Nude Eye Palette: Dove Grey Eye Shadow, Ballet Pink Sparkle Eye Shadow, Nude Eye Shadow, Cement Sparkle Eye Shadow
Crystal Eye Palette: Porcelain Eye Shadow, Opal Sparkle Eye Shadow, Mica Sparkle Eye Shadow, Angel Pink Eye Shadow
Bronze Eye Palette: Gold Bar Sparkle Eye Shadow, Amber Shimmer Wash Eye Shadow, Toast Eye Shadow, Rich Bronze Eye Shadow
Brightening Finishing Powder, £40
Six luminous shades that blend together to illuminate skin. Formulated with a skin brightening blend of Mulberry, Grape, and Scutellaria extracts.  Apply to cheeks, forehead, nose and chin.
Shades: Porcelain Pearl, Brightening Nudes, Bronze Glow (New
Read More
I plan on writing a post about my  favourite beauty products of 2013 in New Year, but thought that I would still write about my December 2013 favourites, since there are several very nice products I'd like to share about.
Hourglass Arch Brow Sculpting Pencil in Soft Brunette  (review)
This has been a favourite every single month ever since I've got it.  It is perfect, I only wish the shade was a bit cooler, but that is fine.
Rouge Bunny Rouge Raven Glaze Lacquer Liner  (review)
It seems like I have been using this eye liner almost every day.  It is super easy to use and leaves a beautiful glossy black line.
ArtDeco Cream Rouge For Cheeks and Lips in 17 Creamy Mauve (review)  and Tarte Amazonian Clay Blush in Blushing Bride (review).
I like this blush combo so much that I even dedicated a post to it!  You can get a natural sheer wash of colour with ArtDeco, and add dimension and intensity with tatre. Plus such layering means long-staying power.
Bobbi Brown High Shimmer Lip Gloss  in Oyster (review)
I've decided to re-discover some old favourites, and this is one of them. I love shimmery cool toned glosses from time to time, and this gloss from Bobbi Brown is uber gougers on the lips, especially paired with
Read More