Love it or hate it, but VDay is this weekend. For me this is a very special day, as on 14th of February I wrote my first feature for Makeup4all. And it was 7 years ago! Time flies…
But back to the beauty releases. Here are some that are worth your attention. Of course, you can always get anything from any new collection but these were created just for the Valentine's Day.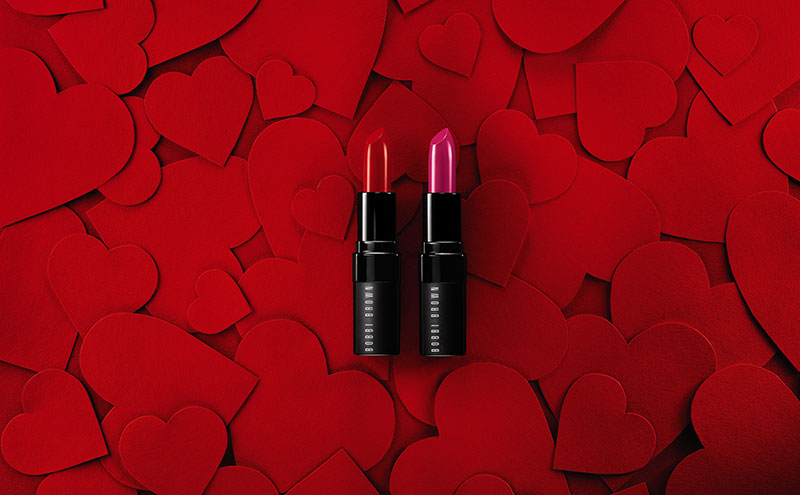 Bobbi Brown Brown Red and Pink Collection. There are lip glosses, nail polishes and lipsticks in red and pink. Above you can see Rich Lip Colors (£20) in Ibiza Pink and Blazing Red. You can get these from Selfridges and Nordstrom.
Being a rose fanatic, I wouldn't mind getting this for myself, ha! Diptyque Eau Rose Roll-On limited edition (available from Space NK for £65 and  $150 from Neiman Marcus for 100 ml). The notes are: Bergamot, Lychee, Rose, Cedar, Musk.  The print for this LE was created by Olympia Le-Tan.
Lush  always bring out a collection to celebrate love. I like the look of
Read More
The first month of 2016 is already behind us. How does it feel? Was it a good one? Are you ready for the rest of 2016? Do you stick to your resolutions? 😉
It was a pretty good month beauty-wise for me, and here are the products I've been loving:
Beauty
Nivea Nourishing Body Lotion For Very Dry Skin and a shower cream from this line. My Dad (!) actually got these two for me for Christmas, and I am really touched that he actually got the right products for my skin type. I usually take them with me when I go swimming but use them on a daily basis, too.  I love how soft and smooth my skin feels afterwards, and how nice it smells. Considering how quickly I go through body creams and lotions it is nice to have something budget-friendly, as well.
Jo Malone Red Roses Cologne
I honestly don't understand how could I miss the fact that Jo Malone discontinued Vanilla & Anise (and WHY would they do it?) so I am left with a half bottle only.  At least I can still get this scent. Red Roses is definitely not for everyone, some of my friends laugh that I smell like a rose jam whenever I use it, and it may be a bit weird to smell like this when you wear a lot of black, leather, and red… but hey, life is supposed to be fun. I also have a candle which I adore as much as the cologne.
CND Solar Oil
I was getting gel manicure for about 6 months non-stop but once I was too busy to go to my manicurist who is absolutely amazing but works far away from my home (and work, too), and had to rush to the nearest salon as my nails were looking disgusting at that point. I can't believe how
Read More
You just can't get wrong with a lip set or a palette when it comes to Christmas beauty presents.  And here are only some that caught my attention, there are a lot of other sets. In fact, you can see some of them here.
Here is a selection with a different price point, too.

Bobbi Brown University Lip Palette, $60 from Sephora
12 x 0.45 oz Lip color in Salmon, Beige, Raisin, Brown, Rose, Pink, Orange, Blackberry, Burnt Red, Red, Beige Gold, Berry Shimmer.
Handy compact palettes are a great addition to any make-up artist's kit or any makeup lover's collection.
Clinique Days of the Week Lipstick Gift Pack, £31.50 from Look Fantastic
This is such a cool idea – a lipstick shade for every day. The price is also amazing, you'd pay that for one high-end lippie.
Sweet Sunday , Monday Mojo, Take-On Tuesdays, Welcome Wednesday, Throwback Thursday, Finally Friday and
Read More
As we continue our Christmas gift guides, today I'd like to feature palettes that caught my attention: for lips, eyes and face.
Looking for a new neutral eye palette? ArtDeco brought out three Most Wanted eye shadows palettes. And I personally would really love to try them. There is something very nostalgic about ArtDeco eye shadows, I used to love them back in the days and I still think they are fantastic, especially for the price. Both shimmering and matte finishes are brilliant.
You can choose from:
Brown: warm bronze shades, sensual copper nuances and soft beige in light and darker shades match every eye color and emphasize everbody's individual style
Nude:

discreet mat and softly shimmering shades in brown, grey and rosé allow for a variety of combinations

Smokey: smokey grey, intense black and strong rosé combined with pearly-shimmery highlight colors are suitable for day make-up as well as for a big night out.
Each contains 12 shades in different formulas. German quality and wallet friendly, what
Read More
As always, there are tonnes of new lip products our for Autumn. And here is a first preview of some of them. A balm from Burberry,  hydra-gel lipstick from Dior, revamped Joli Rouge from Clarins and a new line from Bobbi Brown.
Stay tuned for part 2 of the new lipstick launches.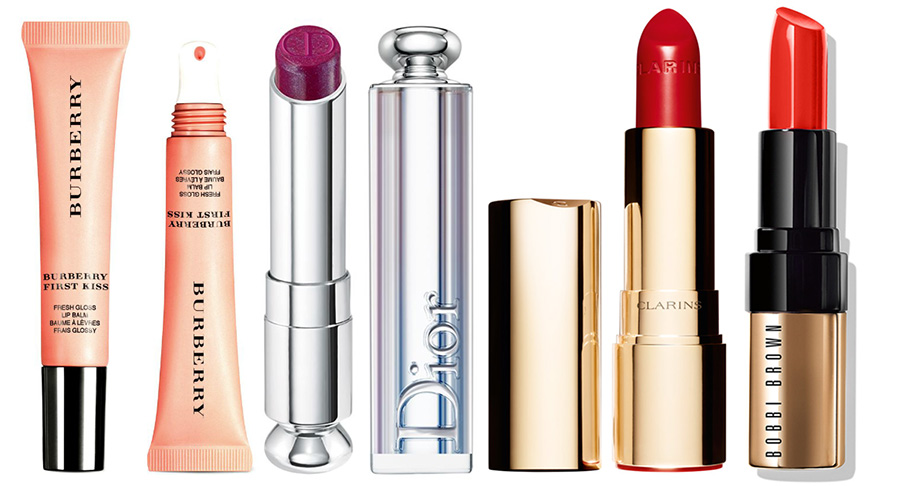 Burberry  First Kiss Fresh Gloss Lip, $26 Available from Saks
Official description: "A soft glossy balm that melts onto the lips, delivering a comforting first kiss of colour and hydration.  Unique cooling ceramic applicator for a smooth finish and invigorated feel, the sensorial gloss-balm hybrid glides effortlessly.  Fuller-looking lips, the moisture-infused formula hydrates lips while smoothing them."
The shades are: No.01 Soft Peach (shown), No.02 Coral Glow, No.03 Rose Blush, No.04 Crushed Red, No.05 Sweet Plum
Dior Addict Hydra-Gel Core Lipstick £26.50 from Harrods and Nordstrom for $35
Official description: "Dior ushers in a new era in lip make-up with the breakthrough creation of a lipstick that boasts a hydra-gel core and a top coat effect for sensational mirror shine. Concentrated in
Read More