Looking for a new bronzer? You can see some of the new ones here – summer 2016 launches.
But here are there options from Gueralain, Bobbi Brown and NARS that caught my attention.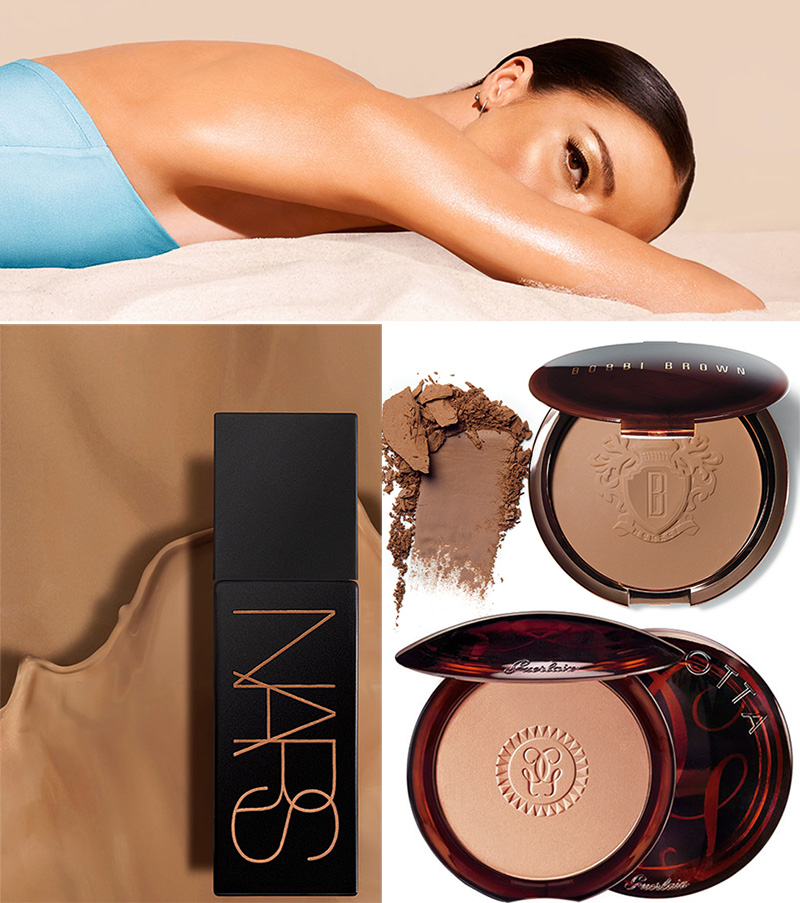 Guerlain Terracotta 2016 Original Bronzing Powder,  £36 from Harrods and $53 from Saks.
Cult  Terrracotta bronzers are out again! They offer  "an instant natural glow, at any time of year, in one quick, easy motion. Its formula, enriched with moisturising active ingredients, does not dry out the skin. It ensures long-lasting comfort. Neither too shiny nor too powdery thanks to an ultra-thin film which perfectly embraces all the contours of the face."  Shades: Golden Deep, Moyen Brun, Intense, Nat Blondes, Brunettes, Blondes (shawn),  Nat Brunettes and Moyen Blondes.
Bobbi Brown Face & Body Bronzing Powder, $48  Nordstrom
"A warm,
Read More
Are you ready for more new lip launches? Meet the new lipsticks from Bobbi Brown and Laura Mercier.
Laura Mercier Velour Lovers Lipstick £22 from Feel Unique and  Selfridges and $28 from Neiman Marcus, Bergdorf Goodman and Nordstrom.
"A highly pigmented, moisturizing lip color with a satin matte finish. Velour Lovers Lip Lover is a revolution in matte lipstick that couples delicate mattifying powders with moisturizing mango butter that creates a velvety texture that is smooth, creamy and long-wearing. Formula is buildable, offering medium to high coverage with a matte, sateen finish."
Available in 12 shades.
And check out the video…
Read More
Here is a preview of the newest beauty launches that caught my attention this week for: Face, Eyes and Lips.
Bite Beauty Amuse Bouche Lipstick, $26 from Sephora
Wow, look at all those shades!  Black Truffle (Black Violet) and Liquorice (Oxblood) look killer, I need.
"Swipe on bold, creamy lip color  created and crafted by hand, Bite's small batch, low-heat process preserves a balanced blend of lip-quenching nutrients, vitamins, and omega oils that are essential for achieving healthy-looking lips. Made with 12 edible oils and triple milled pigments, this lipstick provides saturated lip color with weightless coverage and a citrus flavor made from fresh pressed fruit."
theBalm Batter Up Eye Shadow Stick, $17/£15/€18.50 from Nordstrom and ASOS.
"Long-wearing cream
Read More
Love it or hate it, but VDay is this weekend. For me this is a very special day, as on 14th of February I wrote my first feature for Makeup4all. And it was 7 years ago! Time flies…
But back to the beauty releases. Here are some that are worth your attention. Of course, you can always get anything from any new collection but these were created just for the Valentine's Day.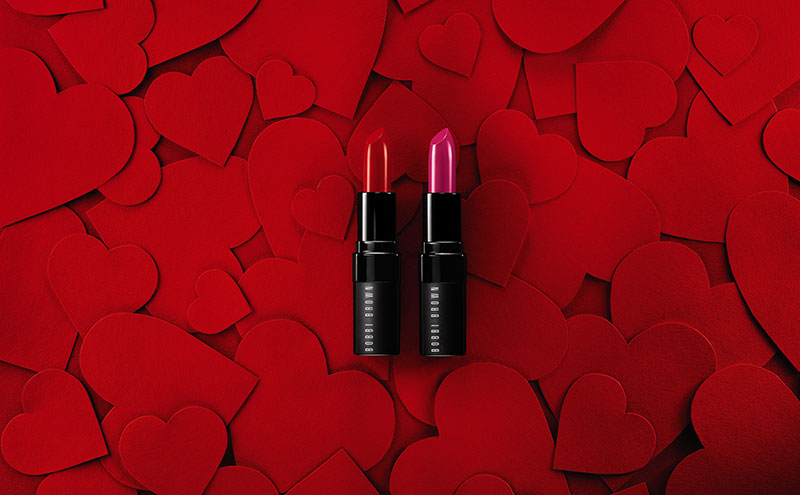 Bobbi Brown Brown Red and Pink Collection. There are lip glosses, nail polishes and lipsticks in red and pink. Above you can see Rich Lip Colors (£20) in Ibiza Pink and Blazing Red. You can get these from Selfridges and Nordstrom.
Being a rose fanatic, I wouldn't mind getting this for myself, ha! Diptyque Eau Rose Roll-On limited edition (available from Space NK for £65 and  $150 from Neiman Marcus for 100 ml). The notes are: Bergamot, Lychee, Rose, Cedar, Musk.  The print for this LE was created by Olympia Le-Tan.
Lush  always bring out a collection to celebrate love. I like the look of
Read More
The first month of 2016 is already behind us. How does it feel? Was it a good one? Are you ready for the rest of 2016? Do you stick to your resolutions? 😉
It was a pretty good month beauty-wise for me, and here are the products I've been loving:
Beauty
Nivea Nourishing Body Lotion For Very Dry Skin and a shower cream from this line. My Dad (!) actually got these two for me for Christmas, and I am really touched that he actually got the right products for my skin type. I usually take them with me when I go swimming but use them on a daily basis, too.  I love how soft and smooth my skin feels afterwards, and how nice it smells. Considering how quickly I go through body creams and lotions it is nice to have something budget-friendly, as well.
Jo Malone Red Roses Cologne
I honestly don't understand how could I miss the fact that Jo Malone discontinued Vanilla & Anise (and WHY would they do it?) so I am left with a half bottle only.  At least I can still get this scent. Red Roses is definitely not for everyone, some of my friends laugh that I smell like a rose jam whenever I use it, and it may be a bit weird to smell like this when you wear a lot of black, leather, and red… but hey, life is supposed to be fun. I also have a candle which I adore as much as the cologne.
CND Solar Oil
I was getting gel manicure for about 6 months non-stop but once I was too busy to go to my manicurist who is absolutely amazing but works far away from my home (and work, too), and had to rush to the nearest salon as my nails were looking disgusting at that point. I can't believe how
Read More