I really love the look of these two new eye liner launches! Liquid/gel texture in a pencil. What could be more convenient? Intense colour, easy to apply, long-lasting formulas – I am IN!
Firstly, there are four new shades of Charlotte Tilbrury's  ROCK 'N' KOHL (£19), which are basically a liquid liner in a pencil format. Now you can get a nude one called Eye Cheat and three new colours: Marlene Midnight, Elizabeth Violet,Veruschka Mink. How coll are those names?
Plus, there is a new launch from
Read More
A lot of brands are brining out their  version of CC Creams this Spring, including luxury brands like Armani, Bobbi Brown and YSL.
CC stands for colour correction but how do the brands describe their new releases?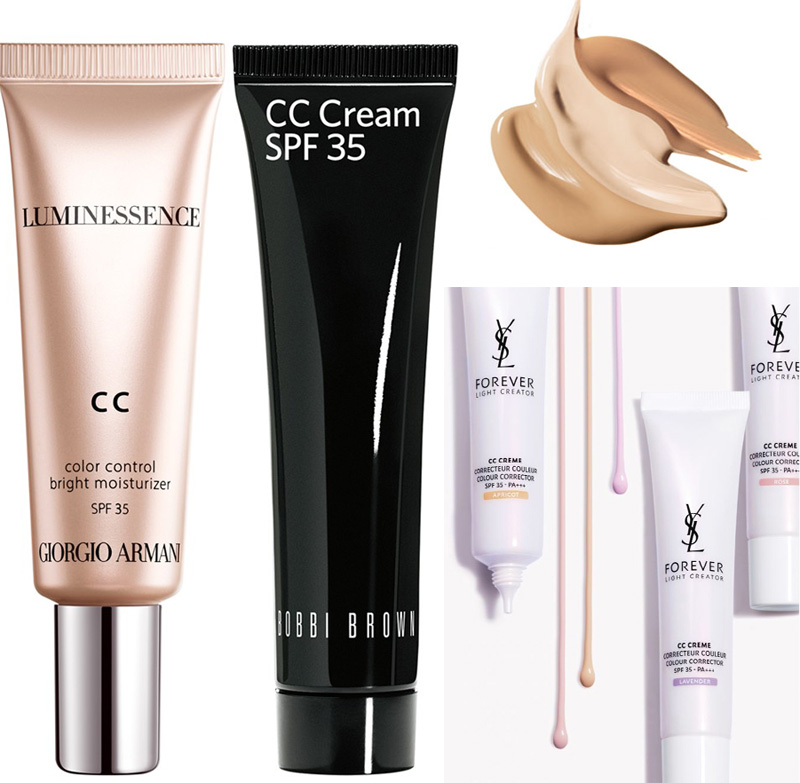 Bobbi Brown CC Cream SPF 35, £29/$44
"A color-correcting cream boosted with SPF 35 by Bobbi Brown takes a three-step approach to evening out skin, with pigments that correct sallowness, redness and dullness; light diffusers that blur imperfections and illuminate skin; and brightening botanicals that even out skin over time. An addition of SPF 35 keeps you protected from harmful UVA/UVB rays and prevents future signs of dark spots."
There are three shades to choose from: Pale Nude, Warm Nude and
Read More
Bobbi Brown  released quite a few new products and collections, let's take a look at some of them.
There is a new Nectar & Nude collection, which, as the name suggests, is all about the peach, coral and nude shades.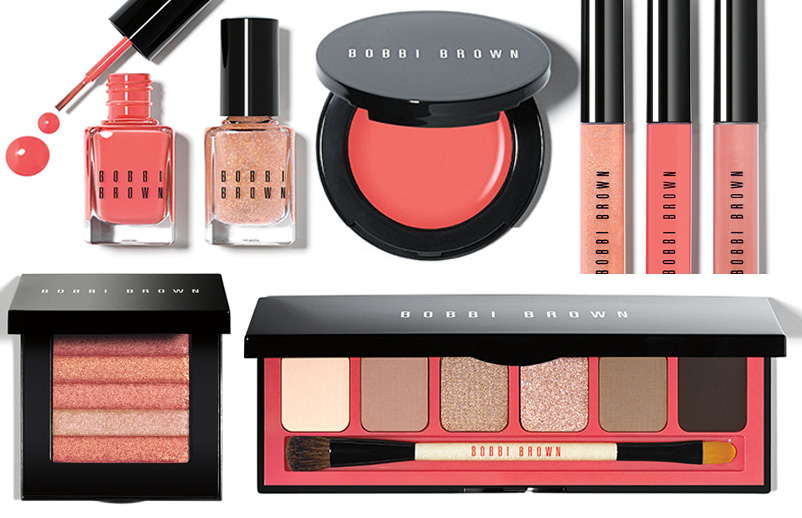 This collection includes: Nail Polish in Nectar, Glitter Nail Polish in Bare Peach, High Shimmer Lip Gloss in Bare Peach  and Lip Glosses in  Nectar and Nude Pink, Pit Rouge For Lip & Cheeks in Hibiscus and  Nectar and Nude eye palette. All the products are limited edition.
There is also a best seller – shimmer brick in Nectar.
The other collection, and it is gorgeous, in my opinion is  called – Amnesia Rose, which is Bobbi Brown's and L'Wrenn Scott's collaboration.
It icncludes: Amnesia Rose palette (£50):Amnesia
Read More
Brands do spoil us with the new lip products launches,  as there are even more coming out!
First of all, I am personally very excited about the new Lip Lover lip lacquers by Lancome. Lancome lip products are among my favourites, and these do look promising. You can see how they look like on Lily Collins here. I did a RT of Alex Babsky's makeup on her. These should be available from March.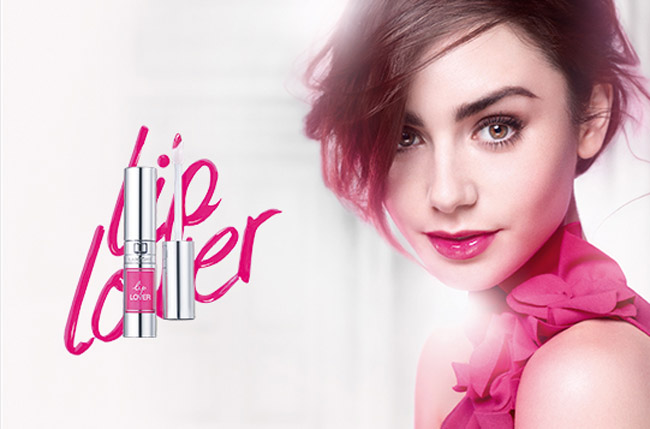 Photo from Lily's fan club website
I am also curious about the new Gloss Ink Lip Color £8/$16 by Topshop.
It is supposed to have a  high-shine finish of a gloss and the long-lasting color of a stain. The brand suggests that it can be worn over other products, on it's own or blotted for a matte, stained look.  There are five shades, and I love  Cruel, pictured below.
Bobbi Brown launched a
Read More
There are quite a few new lip products for Spring 2014. And there is nothing like a new lipstick (or a gloss), right? Especially with the VDay just around the corner. For some reason I am excited about it this year, whhaaaat?!
Here are just some of them:
YSL Gloss Volupte 2014, £21
Available in 24 shades, the one shown is 19 Rose Orferve
These are promised to be  glossy and hydrating, with the innovative applicator which helps with a  flawless application.
Sisley Phyto Lip Twist, £29
Available in 6 shades, the one shown  is Baby.
Described as a tinted balm with the colour of a lipstick and shine of a gloss, it leaves the lips supple and smooth thanks to the plant-based active ingredients.
Estee Lauder Pure Color Envy Sculpting Lipstick, £24
Available in 20 shades, the one shown  is  Tumultuous.
Brand new lipsticks from Estee Lauder offer high-intensity colour-in one stroke. We should be
Read More