Here is a  preview of what is new from Burberry, some things are already out, and some will be available only for Spring.
Although it seems that we have seen it all when it comes to contouring, the brand just released their version of the shading products. And I personally really love the look of them.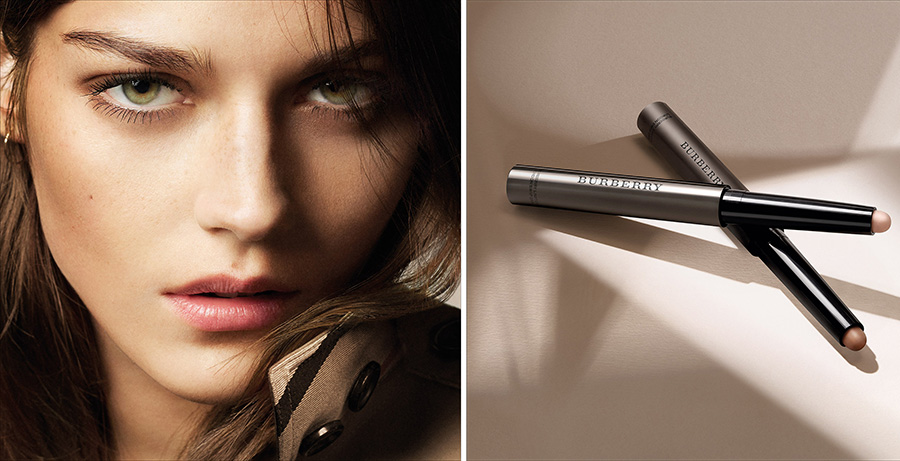 Effortless Contouring Pens Face & Eyes in Medium No. 01 and  Dark No. 02. are designed to  effortlessly sculpt the face, the results look very natural and the technique is fool-proof (watch a video below). Already available from Sephora for $37 and soon to be available from Harrods.
Here is a video with Wendy Rowe showing how she create the look for the SS16 show, and how to use the contouring pens. And it is always
Read More
As always, there are tonnes of new lip products our for Autumn. And here is a first preview of some of them. A balm from Burberry,  hydra-gel lipstick from Dior, revamped Joli Rouge from Clarins and a new line from Bobbi Brown.
Stay tuned for part 2 of the new lipstick launches.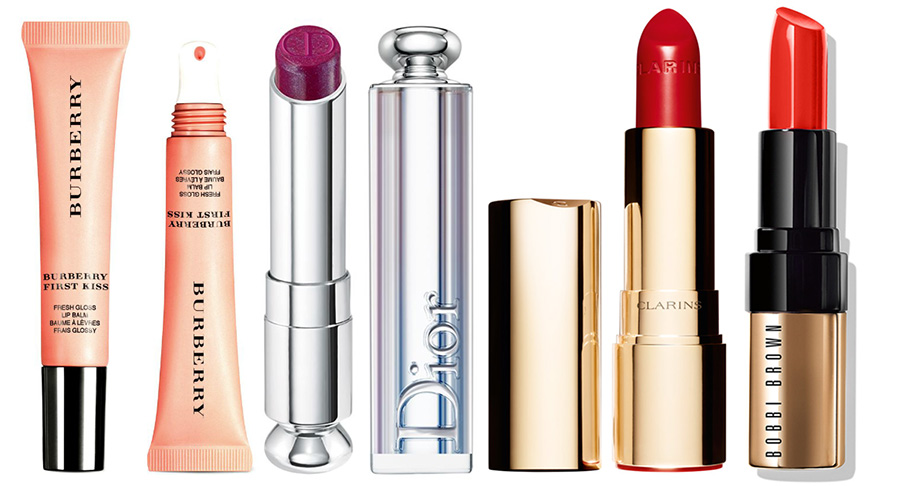 Burberry  First Kiss Fresh Gloss Lip, $26 Available from Saks
Official description: "A soft glossy balm that melts onto the lips, delivering a comforting first kiss of colour and hydration.  Unique cooling ceramic applicator for a smooth finish and invigorated feel, the sensorial gloss-balm hybrid glides effortlessly.  Fuller-looking lips, the moisture-infused formula hydrates lips while smoothing them."
The shades are: No.01 Soft Peach (shown), No.02 Coral Glow, No.03 Rose Blush, No.04 Crushed Red, No.05 Sweet Plum
Dior Addict Hydra-Gel Core Lipstick £26.50 from Harrods and Nordstrom for $35
Official description: "Dior ushers in a new era in lip make-up with the breakthrough creation of a lipstick that boasts a hydra-gel core and a top coat effect for sensational mirror shine. Concentrated in
Read More
There are so many beauty products released each week that it's hard to follow all the new launches. In today's feature I've decided to share three new products for face, eyes and lips that caught my attention.
Burberry Eye Colour Cream, £25
You can now actually buy Burberry from Feel Unique; the eye shadows are not available from the website yet though.
Official description: "A creamy, blendable eye shadow that delivers an effortless wash of luminising colour. The cushion-soft, lightweight cream eye shadow glides across the skin to deliver illuminating colour that can be easily blended to create a bespoke finish. The long-lasting, crease-free formula can be worn alone to add tone, depth and shadow or combined for a more dramatic result. "
The shades are: Gold Copper 100, Mink 102, Dusty Pink 104, Pink Heather 106, Dusky Mauve 108, Damson 110, Pale Grey 112.
Why I've picked it? Cream eye shadows are easy to use, you can even apply with your finger, they last for hours. Burberry powder eye shadows are phenomenal, so these  should be brilliant, too.
SEPHORA COLLECTION Colorful Cheek Ink Gel, $14 from Sephora.
Read More
When I saw Burberry's Lip & Cheek Bloom some time ago, I got really excited, as there is nothing like a good cream blush and lip product two-in-one. Finally they are here!
The texture is described as "airy and bouncy" and the formula – as "sheer and buildable". While the finish is supposed to be matte and fresh-looking.
Don't they just look gorgeous? After week of being sick (seriously, I don't remember when I felt this bad for the last time), this looks like an instant pick-me-up!  And I am sure they'd make anyone look better!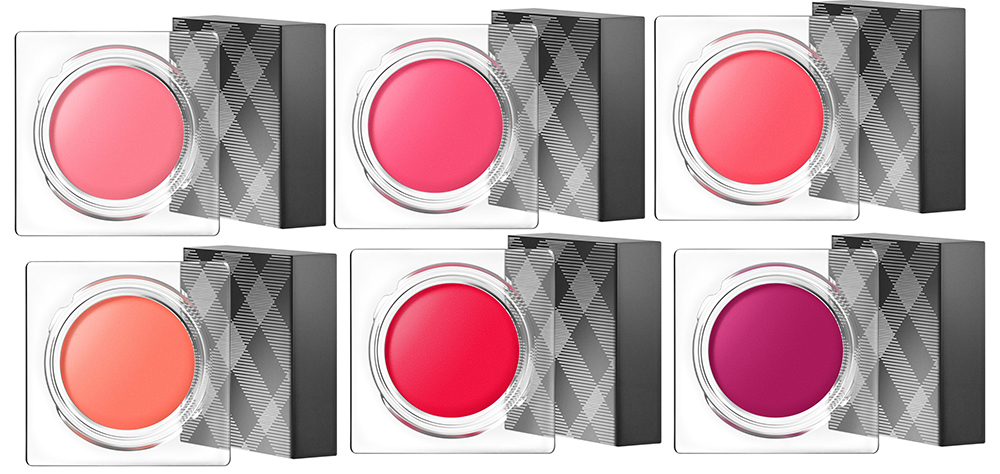 There are six shades to choose from:
Read More
As promised, here is the second post about the upcoming new lipsticks for SS15. And this time it's more of a "classic"  selection, even a matte option:
Be301 Carrera, By Dolce, Oxblood
Burberry Kisses (£25 from Harrods)
"The weightless gel texture formula delivers a customisable make-up result – a single kiss of colour gives understated luminosity, two or three kisses gives intense depth and vibrancy. Enriched with a blend of tea, lavender and rosehip."
Shiseido Veiled Rouge Lipstick ($25 from Nordstrom, £19.50 from Harrods.)
"Long-wearing, hydrating
Read More