Here is one more Spring 2014 makeup collection with pink and rose shades, it is even called English Rose. Burberry's new release is just beautiful.
One of my favourite eye shadow palettes is actually Burberry's Pink Taupe (and I use the pink and brown mostly, not a fan of other two shades), so I am actually pretty excited for their pink eye palette. Unlike some pinks, this one should look flattering on.
There are two Complete Eye Palettes (£40)  Rose Pink, which I love, and Sage Green.
Two lip glows, which look amazing. I am a big fan of cool toned glass like glosses. Those Lip Glows (£18.50) are: Lavender and
Read More
First of all, I am sorry about the lack of posts, I have been very ill, again. And, although I have been at home all this week, I was in bed most of the time, feeling horrible. But now I can finally do some reading and also write some posts, I have actually missed those things. I've even missed work, hopefully will be back to normal life soon…
It is the time of the year when you'd expect red and glitter in terms of nail polish, and you'd be correct. But, I have noticed an interesting trend. Quite a few new nude nail varnish collections. I guess, you could never go wrong with a chic, sophisticated, and polished  manicure!  That is timeless, I'd say.
Image of the model: butter LONDON for La Perla
Lets's take a look!
First of all, Burberry finally launched their
Read More
This season Burberry are offering a festive edition of their luxury makeup and fragrance line adorned in gold.
In fact, the collection is called Golden Light, and although I personally prefer silver,   I find this shade of gold to be very chic and beautiful.
Makeup:
Lip Mist Festive Gold 216, £ 22.50
Nail Polish Light Gild 107,  £15
Fresh Glow Nude Radiance  01,  £34
Lip Glow Trench Kiss 24,  £18.50
Burberry Body
Read More
It feels a bit strange writing about a summer makeup collection, as we have already all the Fall collections out and about to start seeing the details about the Christmas launches.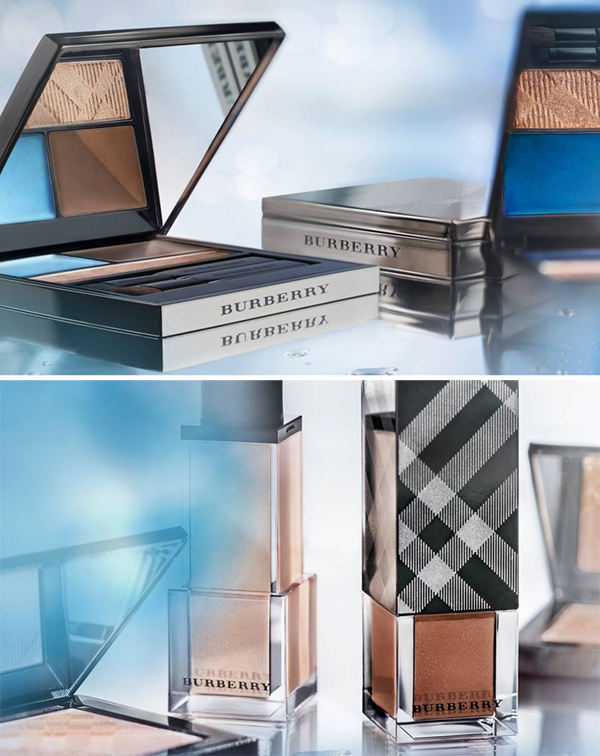 But this beautifully edited collection by Burberry may be a real treat for those who are still about to go on their holiday in August or September (like myself).
So let's take a look at the products:
Splash Eye Palette, £34
Limited Edition eye palettes with two cream eye shadows and one highlighter.
1 Midday Sun
2 Hot  Tropic
Fresh Glow Fluid Base, £34
Read More
Before I start, I have to say that it was very hard to narrow my list  of favourite makeup products of 2012 but I've tried my best.
Let's take a look at what I've chosen…
Face
Benefit Erase Paste
I don't really use concealer on a daily basis, unless I have a new, really bad spot,  I just use Touche Eclat under my eyes and that's all. But if I had to choose my favourite "concealer" type of product – that would be this one. It is a creamy peach corrector which works great for the  dark under eyes circles. I had a review of it but because of some tech problems, it was deleted, need to re-write it soon.
Omorovicza Complexion Perfector BB SPF 20 
One of my favourite face products you can read the details why here. If you can afford it, I would definitely recommend.
Rouge Bunny Rouge Tinted Moisturiser Sketches on Water
This gives a very natural finish and light coverage and you can't see it on the face, at all! Miracle for dry skin in cold weather, as it doesn't enhance any dry patches.  See all the shade available here.
Daniel Sandler Invisible Radiance Foundation and Concealer
It is a very nice foundation that gives a dewy finish so works great for my dry skin. The shade Porcelain is a great fit for fair skin and works for me in AW, in SS, I use the second lightest shade – Beige. Plus it comes with concealer which is a great deal for the price. Want to know more?
BECCA Shimmering Skin Perfector in Pearl
This product probably doesn't even need an introduction. It's the best highlighter out there, it gives a  very natural and beautiful effect.
Cheeks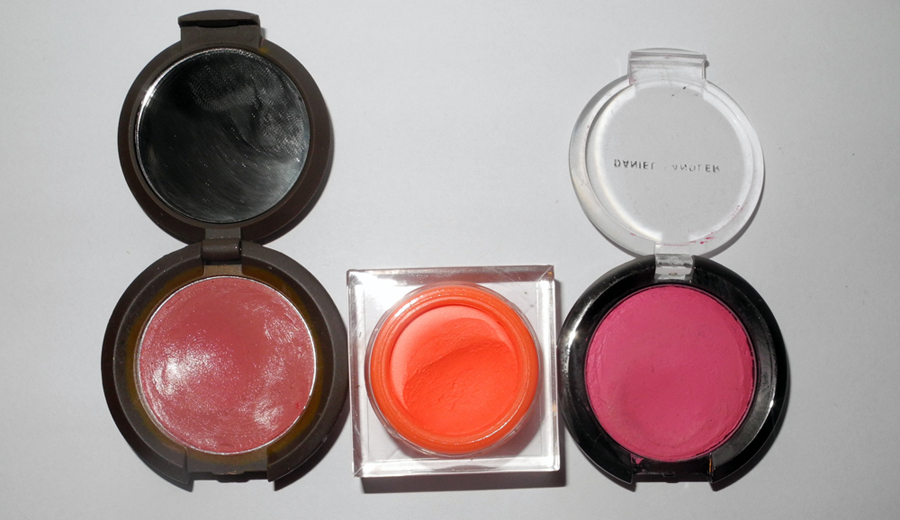 Wow, I was able to choose only three blushers, although I was very tempted to add more of them.
BECCA Cream Blush in Amaryllis 
My favourite blush for AW months, perfect cool toned and natural looking, gives a nice
Read More