Here is a preview of butter LONDON's summer 2013 nail polish collection which  includes six shades: one creme, four metallics and one glitter.
Bit Faker, a full coverage bronze glitter that was inspired by the tan from a can.
Bobby Dazzler, look fit and rock your fancy in this opaque silver chrome.
Champers, rose gold shimmer, Brit slang for
Read More
I have already posted about some new seasonal  nail polish collections, see the preview of OPI's Spring 2013 nail polish collection and Deborah Lippmann, Essie, Illamasqua and Nails Inc and now it's time to see more!
And, can you guess what dominates Spring 2013 nail polish collections? Pastel candy shades, shocker, right?
But take a look yourself!
butter LONDON Sweetie Shop
Cuppa, toasted opaque tan crème
Fever, opaque icy mint crème
Fruit Machine, opaque punchy carnation crème
Jasper, opaque bright pastel yellow crème
Kerfuffle, opaque pink coral crème
Molly Coddled, opaque lavender orchid crème
Zoya Lovely 
 Piaf (ZP652) – Fresh Forsythia Yellow Metallic  (Originally designed for Fashion Designer Zang Toi)
GeiGei (ZP651) – Blushing Cherry Blossom Pink Metallic (Originally designed for
Read More
Today I want to show you one of the prettiest lip products that I have – butter LONDON La Moss Lippy.
I have actually included it into my top 10 berry lipsticks for Autumn/Winter.
Here is how it looks like in the tube, vampy wine gloss.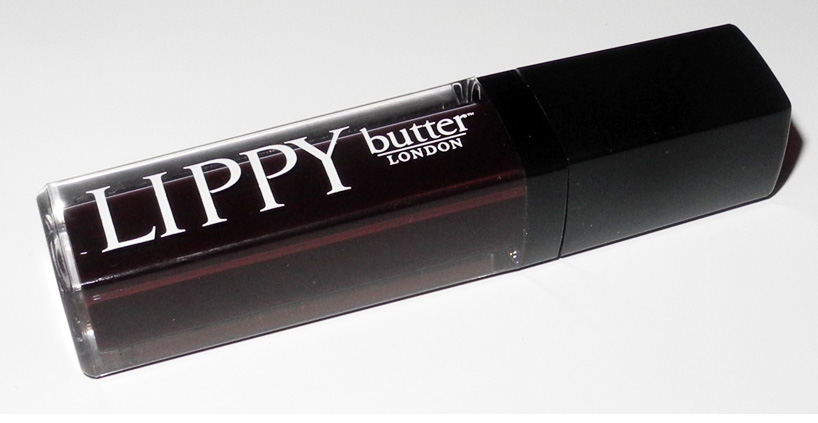 I am absolutely in love with the colour, it is just perfect! But it took me some time for figure out if I liked the formula or not really. Since I have only one shade, it's hard to say if all Lippys are like that or this only shade.
First of all, you lips must be in a perfect condition, otherwise, this shade will only make things look worse. Secondly, after experimenting, I've realized that it may be a good idea to use it over a lip primer (yeah, these days you can get pretty much everything; I do have one) or just a thin layer of foundation, or Touche Eclat, as I do.
It helps the gloss  to go one more evenly without getting patchy.
With this shade it is very important that you don't use it on-the-go and do spend some time, until it looks
Read More
butter LONDON has a lot to offer this Christmas! First of all, the five new nail varnish shades £12/$14.
Fairy Cake, a silvery, multi-colour glitter. The perfect mix of whimsy and chic.
Scuppered, a glittery copper with larger flecks of green.
Jack The Lad, an opaque, moss green shimmer with gold, turquoise, and green micro glitter.
Scallywag, a bright turquoise glitter.
 Fiddlesticks, a fine, fuchsia glitter suspended in raspberry base
I think I must have Fiddlesticks in my life.
There are also six new Lippys, six new sets(£21/$25) actually:
Frilly Knickers: A pair of ruffle-adorned ladies underpants. Bottled in a sheer, iridescent shimmer shade
West End Wonderland: London's answer to New York City's Broadway. Bottled in a sheer, gold shimmer shade

Rosie Lee

, a parade of pale pink glitter, a nail lacquer that
Read More
Here is just a quick update about the new and upcoming products. I know that I a lot of readers  like this format…So here we go.
First of all there are three new shades of lipsticks (£25) and nail polishes (£18) from Chanel which were created for Fashion Night Out but you can now get them in Harrods, Selfridges Manchester Exchange, House of Fraser Glasgow, John Lewis W1 and Fenwick Newcastle.
The shades are:
LA PROVOCANTE & PROVOCATION: a unique autumn plum shade.
L'INFIDÈLE & INFIDÈLE: an intense pink with a burst of energy.
LA DÉLICATE & DÉLICATESSE: a refined expression of beige to play on the natural side of sophistication.
If you are interested in Givenchy Christmas collection 2012 – Contes de Noёl, take a look here. I will have to check out the face powder/blush when the collection is out.
butter LONDON released a very beautiful new shade
Read More