Long time readers will know that I am a huge fan of a dark lip, so I am obviously loving the beauty look from the latest Chanel show. Lucia Pica kept the face and eye makeup minimal to make it look fresh and modern.
On the lips she used the new products which will be a part of the Autumn collection (out in July), and, no doubt, will be a big hit: ROUGE ALLURE VELVET EXTRÊME in N°130 Rouge Obscur  and ROUGE COCO GLOSS in N°816 Laque Noire.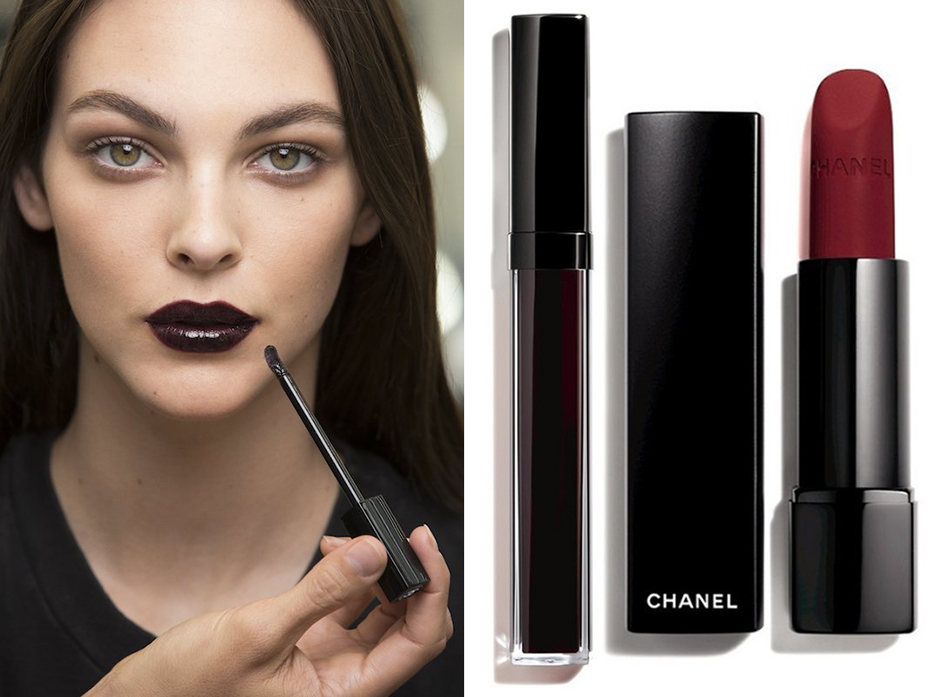 Other products used for the look were:
You are gonna love this if you follow the story of Kate Middleton and Prince William. As you can guess this nail polish is dedicated to their wedding.
But even if you don't, you will probably want to get a bottle of this pretty glittery nail polish which may be as popular as All Hail McQueen was.
You can pre-order this nail polish at zuneta (image of their courtesy) at the first week of March. I really wonder why butter LONDON have chosen such shade, instead of blue inspired by Kate's ring.
Yes, you read that correctly! butter LONDON present their first lip gloss inspired by the Royal Wedding. It is called No More Waity, Katie just like the nail polish.
Here is what butter LONDON say about the gloss:
"The lacquer was just the beginning! Double your chances of landing a Prince with lips that are perfect, plump and primed for snogging. Our first ever Lippy, in the shade of No More Waity, Katie, is a soft, sheer lavender gloss with tiny flecks of lilac glitter. The light reflective glitter makes lips look noticeably fuller and the gloss griege finish is utterly unique. Wear it alone or with its "sister" – No More Waity, Katie lacquer."
So far it's available only in the US for $18 but I hope Zuneta.com will have these in stock.
Would you get it? Would you like bL to come up with more makeup products in the future, not just nail laquers?