Besides the lipsticks, the other makeup product almost every brand is bringing out for SS16 is  foundation. And while cushions and foundations with the dropper  (BECCA, Stila, Kiko Armani, Rouge Bunny Rouge etc) are having a real moment this season, "classic" foundations are still going strong.
And here are three that caught my attention with the official description:
Chanel LES BEIGESHealthy Glow Foundation (£36 from Selfridges)
"An invisible foundation that creates a natural healthy glow by giving skin the radiance of a day spent outdoors, while protecting it from harsh environmental conditions. The perfection of a natural glow. With a range of subtle, easy-to-wear beiges, CHANEL's Healthy Glow Foundation frees women from their fears of using foundation and gives every skin tone a lasting healthy glow. The soft and comfortable texture glides over the skin and melts away. The texture becomes imperceptible and allows the skin to breathe freely, while protecting it from harsh environmental conditions. The complexion is evened-out and enhanced with a sheer finish."
Dior Diorskin Forever Perfect Makeup Broad Spectrum,  ( £33 from Selfridges and from $50 from Saks)
"Everlasting 16-hour perfection from morning to
Read More
Spring is the time for new lipstick releases, as we could see in the previous years. And we can see the same situation for SS16, too.
I have already posted about the new releases from Clarins and YSL. But there are just so many more coming out our way – think Guerlain, Lancome, Chanel, Tom Ford, Givenchy, Clinique, Estee Lauder, Armani and more.
Today let's take a look at three of them: Chanel, Tom Ford and Givenchy.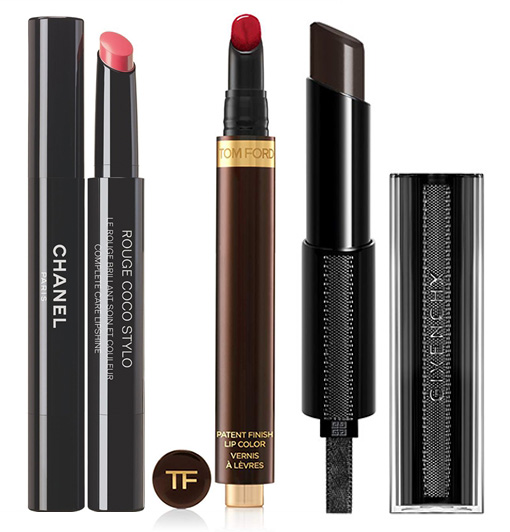 Chanel  Rouge Coco Stylo (Complete Care Lipshine) ($37 from Chanel)
"The intensity of a lipstick, the shine of a lipgloss and the comfort of a lip balm — all in one creamy yet lightweight formula. This innovative formula is enriched with nourishing Apple Seed Extract and hydrating Jojoba Oil and Coconut Oil. Silk Powder, Beeswax and special ingredients help visibly smooth, plump and add brilliant 3D shine to the lips."
Available in 8 shades, the one shown above is
Read More
Every year seasonal collections are released earlier and earlier. And (mots of) Spring ones are already out, just in time to get something to cure the post-Christmas & New Year blues.
Here is a preview of Chanel's SS16 makeup collection which is all about pinks, blues and corals, no wonder as it was inspired by sunny California and is called  LA Sunrise.
How absolutely gorgeous is the blush?! Sunkiss Ribbon Blush ($70). The most beautiful cheek product ever. The other stand out product is Le Vernis is 683 Sunrise Trip ($28).
There are six products for the eyes Illusion D'Ombre eye shadows ($36) in 118 Moonlight Pink, 122 Ocean Light and 126 Grifith Green and  Stylo Yeux Waterproof ($33) in 924 Fervent Blue, 925 Pacific Green and
Read More
If you liked Makeup4all Facebook page , you could see some of the looks from SS16 Fashion Weeks. I have actually also posted about the hottest seasonal trend at my Mode account, too. (Can you guess what it is?)
Speaking of SS, you gotta love those early previews of the  Spring 2016 makeup collections. And here are a few which I've spotted on Instagram.
Givenchy Spring 2016 Makeup collection  teasers from Nicolas Degennes, Creative Director for Givenchy beauty.
Dior Makeup Collection for Spring 2016 from Peter Philips's account, Creative and image director of
Read More
Is it me or Chanel collections are getting hotter and hotter? Their Autumnal release was one of the best among other seasonal collections. But their Christmas 2015 makeup collection  Rouge Noir Absolument is just out-of-this-world-gorgeous!
Look at those dark berry shades! It doesn't get better than this.
The thing is that I am already wearing a dark lipstick (Clarins Royal Plum) and dark nail polish, otherwise, I'd feel the urge to do so…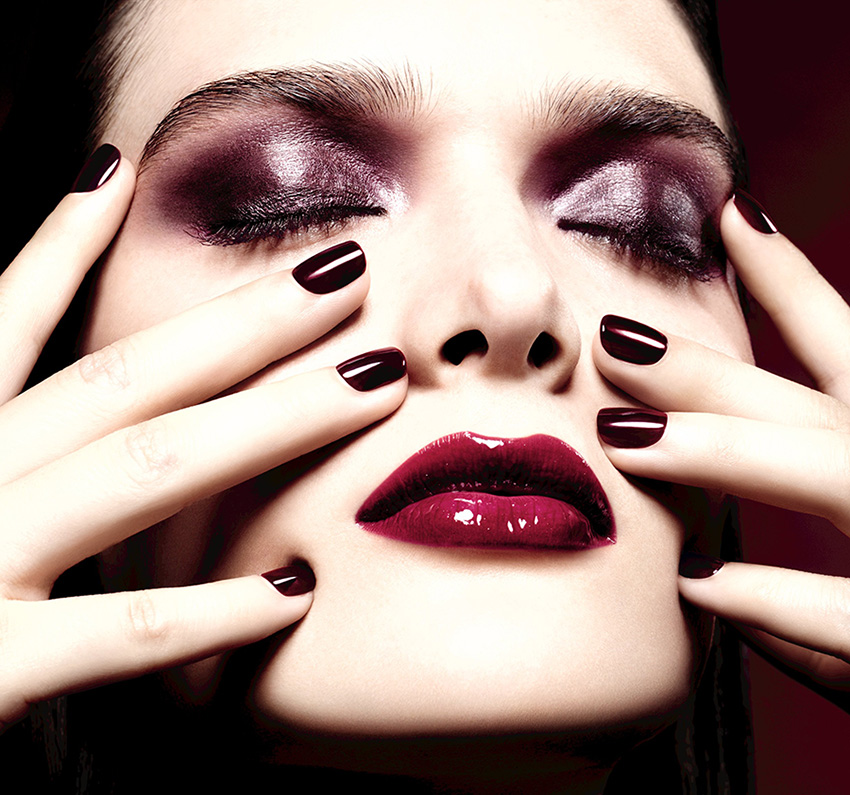 My personal favourite products from the collection have to be: Rouge Allure in Rouge Noir (black red),  Le Vernis in Rouge Allure (black red) and Illusion D'Ombre in Rouge Noir (shimmering black red). Can I have all three products, please? And maybe the Rouge Noir eye pencil and a blush, too?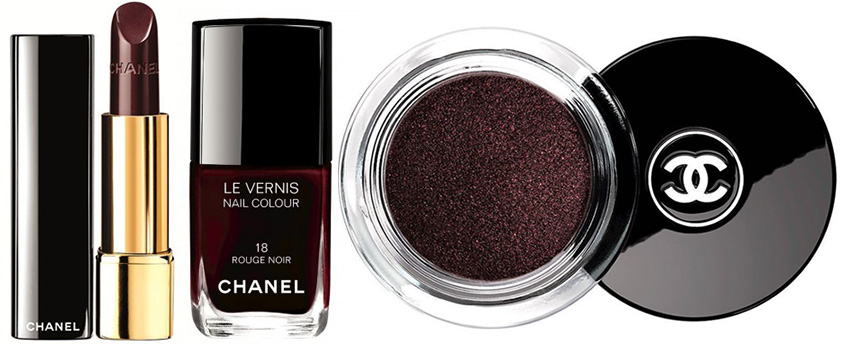 What else is in this collection?
Read More