I know that it may be too early to talk about Autumn collections, as many of my readers and myself, as well, still haven't had a proper summer holiday. But since most collections will be out  in several weeks, and Chanel's one is absolutely gorgeous – I thought I'd share, so that you can add it on your wish lists!
I love Sigrid's sophisticated makeup for this collection and the star of the release – Chanel 5 eyeshadow pallette Entrelacs which is a spot-on beautiful Autumnal browns.
Face
Joues Contraste
Nails
Le Vernis
669 Chataigne
671 Ecorce Sanguine
679 Vert Obscur
Les
Read More
Remember the preview of Chanel's and Dior's blush sticks? The ones from Chanel are already out as a part of thier Les Beiges collection which is all about the healthy glowing radiant natural-looking skin with Gisele on the promo images.
So the products that will help you creating the look are:
LES BEIGES HEALTHY GLOW SHEER COLOUR STICK, $45
"Creamy formula blends seamlessly with skin to enhance, brighten and contour. Healthy-glow shades help sculpt cheekbones or refresh the complexion with a vibrant, velvet finish." Available in 20, 21 and 22, as shown below.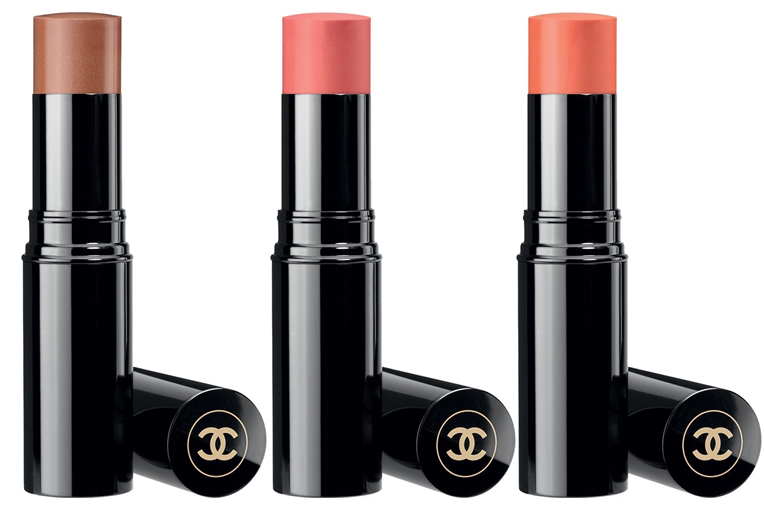 LES BEIGES HEALTHY GLOW MULTI-COLOUR BROAD SPECTRUM SPF 15 SUNSCREEN, $65
"Lightweight, multi-colour powder offers a palette of effortless effects. Acts as a highlighter, sculpting powder, bronzer and blush — all with a sheer, natural finish and broad-spectrum sun protection." Comes in 01 Mariniere and 02 Mariniere.
There is also the cutest Retractable Kabuki Brush, $70

As for lip products, there are two shades of LÈVRES SCINTILLANTES GLOSSIMER $30 in
Read More
One  of the best things about the looks from the Runway shows are the sneak previews of the upcoming products. Recently we could see a lot of Resort collections and the beauty looks for them. And it looks like the next big thing in beauty will be blushes in a stick form.
Here is the one from Chanel
And the one from Dior. If Chanel
Read More
Here is a preview of Chanel's summer 2015 makeup collection – MÉDITERRANÉE. The brand brought back their popular eyeshadow sticks, and released some new summery shades of lipsticks, glosses and nail polishes. The star of the collection is the Lumiere D'ete  golden bronze illuminator which will instantly warm up your complexion.
There is also a purple eye pencil, which you can see Sigrid Agren wearing on the promo photo on her waterline. Makeup for the campaign is by Chanel's new beauty Creative Director – Lucia Pica.
Lumiere D'ete Illuminating Powder, $65
Stylo Yeux Wateproof, $34
Stylo Eyeshadow, $34
107 Campanule
117 Azulejo
127 Laurier Rose
137 Olivine
147 Caroube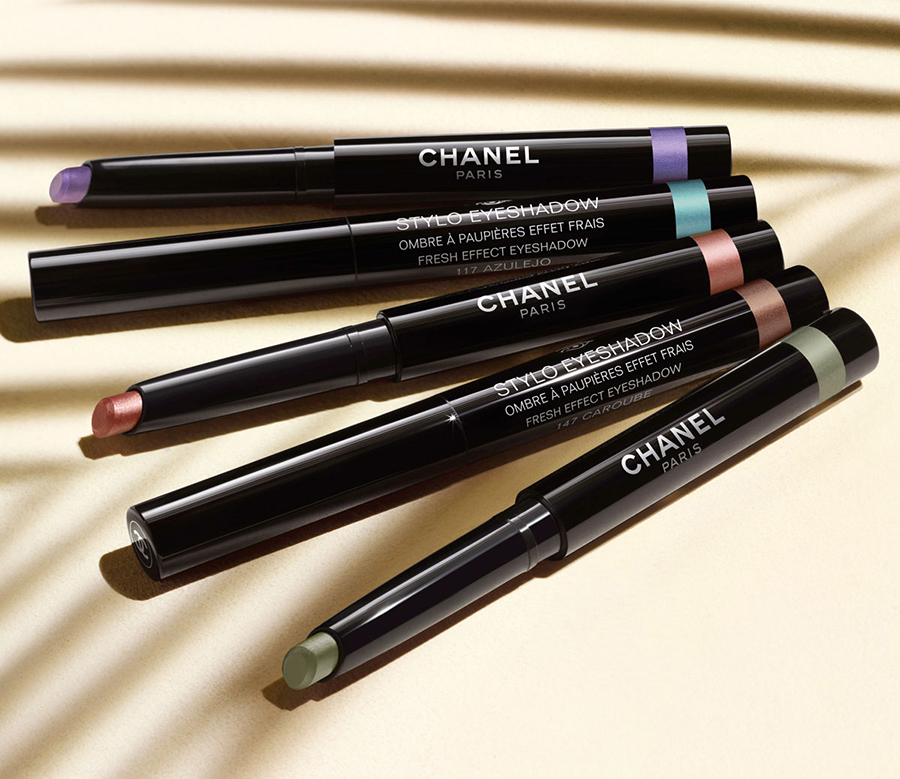 Rouge Coco Shine, $36
Read More
You can never have too many lipsticks, right?  So here are the three new releases that caught my eye: Lipstick Queen, Marc Jacobs and Chanel.
A revamped line of Chanel Rouge Coco with Keira Knightely. There will be 29 shades divided into several colour groups: Nudes, Pinks, Plums, Browns, Oranges, Red.
And more images (courtesy of L'Officiel)… I can see at least three shades that I want to try out. These are not out yet.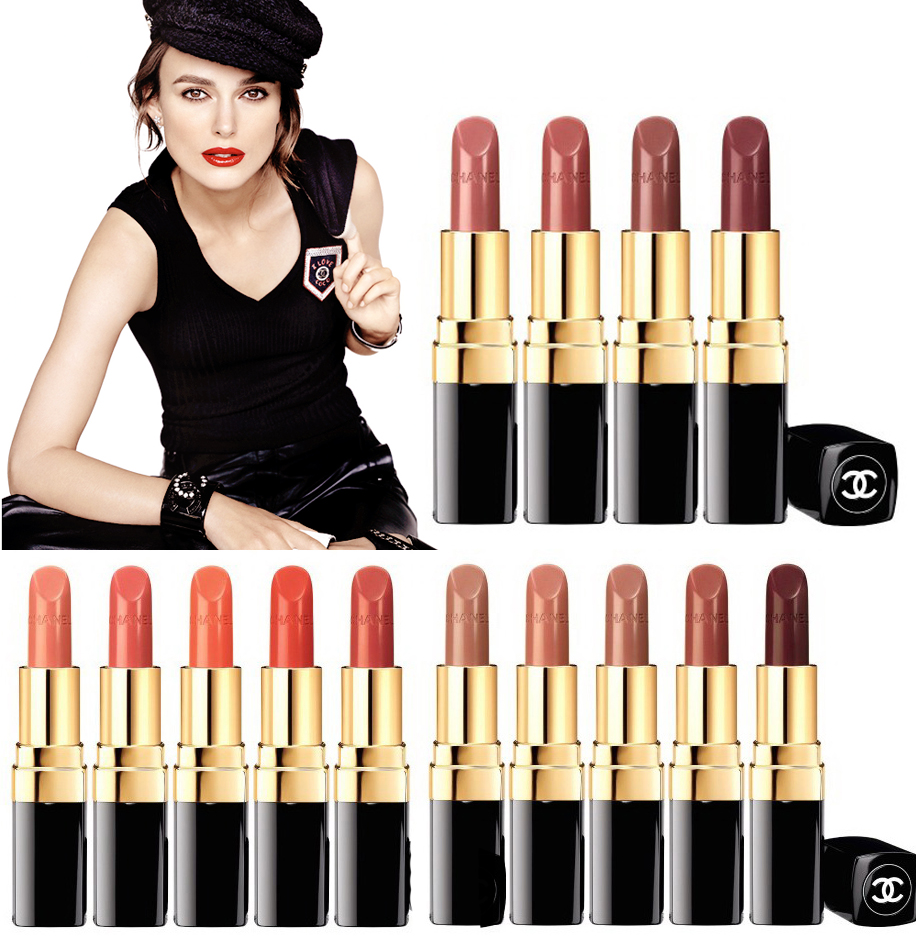 Lipstick Queen Bete Noir
Read More