Can you believe that it's almost the end of Autumn? I was actually curious to see what were the most popular features in the last month, and here are the results.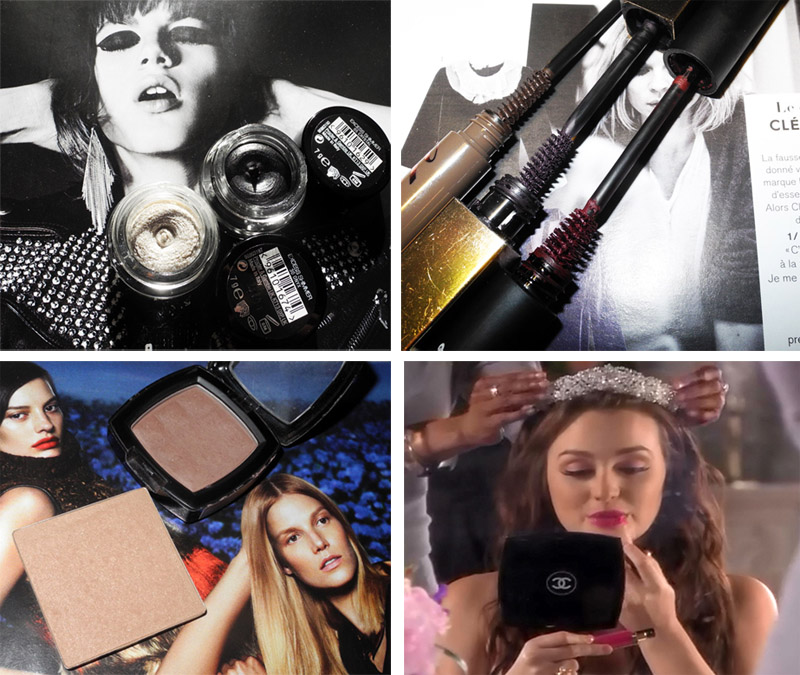 Review of the new fantastic shimmer eye  shadows from Max Factor – it is love.
A lot of people read a post about my October beauty favourites.
Red lipstick – my ultimate makeup love, so I had to do this round-up.
Luxury beauty products are amazing, but sometimes affordable ones are just as good (minus the chic packaging). My current top 5.
Cheek products that have been rocking my world lately. Inspired by the
Read More
Here is a preview of Chanel's holiday 2014 makeup collection  – Plumes Precieuses.
The star products are definitely the highlighting powder – Camelia de Plumes in Platimun (£47) and  Les 5 Ombres de Chanel (£42) Oiseaux de Nuit: luminous white, soft grey lavender, intense grey, intense black, antique gold.
Other products are: Joues Contraste  (£31/$45) in Caresse, shimmering peach,  Illusion d'Ombre ( £25/$36) in Envol, shimming peach, Stylo Yeux Waterproof (£19/$32) Or Blanc, white gold. Mascara Inimitable Intense Essential Noir (£25).
Read More
Brands are rocking this AW season with all the new lip products releases, I have chosen four very different variants  which are worth your attention.
Love a full-on statement matte lip?
Charlotte Tilbury Matte Revolution Lipstick ( £23) is your best friend then.
According to Charlotte, her new lipsticks, enriched with orchid extract, waxes and oils, don't dry the lips out, instead feel on like a balm,  and give a full on pigmented colour pay off. There are ten shades to choose from.
You can buy Charlotte Tilbury Beauty from Selfridges and Nordstorm
Want to conquer the World with colour?
NARS Audacious lipstick (£24/$32) is a product for you then.
The name speaks for itself. A gorgeous looking lipstick which  is "shamelessly seductive and feels like satin on the lips", if to believe a press release.  There are 40 shades to choose from for a
Read More
You all know that I am a huge fan of cream products, and mentioned various cream blushers so many times. But what about bronzers?
Yes, cream bronzers! I have three variants to show you here:
The most famous is definitely Soleil Tan de  Chanel  (review and swatches)
It is a cult classic for a reason, it is such a versatile product, it can be used as a base to warm up the complexion or as a regular bronzer to add some glow and definition to the face. The texture is light and the formula blends like a dream. I Highly recommend it, unless you very fair skin tone, this is the most orange-toned bronzer out of three.
You can buy this product from Selfridges  for £32 or Nordstrom for $48.
Sienna X Cream to Powder Bronzer with Illuminator (review and swatches)
This is an
Read More
There are so many new foundations out this Autumn that I've lost the count. Almost every brand is brining out one. Here are only some…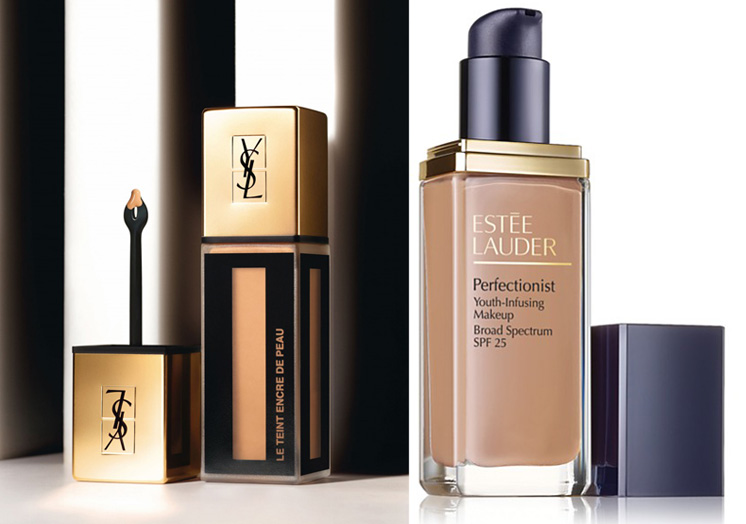 YSL pic from magazine.flaconi.de
YSL Le Teint Encre de Peau -Lloyd Simmonds about it here.
Tom Ford Traceless Perfecting Foundation SPF15
Clarins True Radiance Foundation
Shiseido Sheer & Perfect Compact Foundation
Chanel Vitalumière Loose Powder Foundation SPF15
Sisley Phyto Teint Expert Foundation
Marc Jacobs Smart Wand Tinted Face Stick, $42 from Sephora.
Max Factor Skin Luminizer  Foundation
Laura Mercier Smooth Finish Flawless Fluide from Sephora for $48.
Estee Lauder Perfectionist Youth-Infusion Makeup SPF 25, already available here and here.
There is
Read More