One  of the best things about the looks from the Runway shows are the sneak previews of the upcoming products. Recently we could see a lot of Resort collections and the beauty looks for them. And it looks like the next big thing in beauty will be blushes in a stick form.
Here is the one from Chanel
And the one from Dior. If Chanel
Read More
Here is a preview of Chanel's summer 2015 makeup collection – MÉDITERRANÉE. The brand brought back their popular eyeshadow sticks, and released some new summery shades of lipsticks, glosses and nail polishes. The star of the collection is the Lumiere D'ete  golden bronze illuminator which will instantly warm up your complexion.
There is also a purple eye pencil, which you can see Sigrid Agren wearing on the promo photo on her waterline. Makeup for the campaign is by Chanel's new beauty Creative Director – Lucia Pica.
Lumiere D'ete Illuminating Powder, $65
Stylo Yeux Wateproof, $34
Stylo Eyeshadow, $34
107 Campanule
117 Azulejo
127 Laurier Rose
137 Olivine
147 Caroube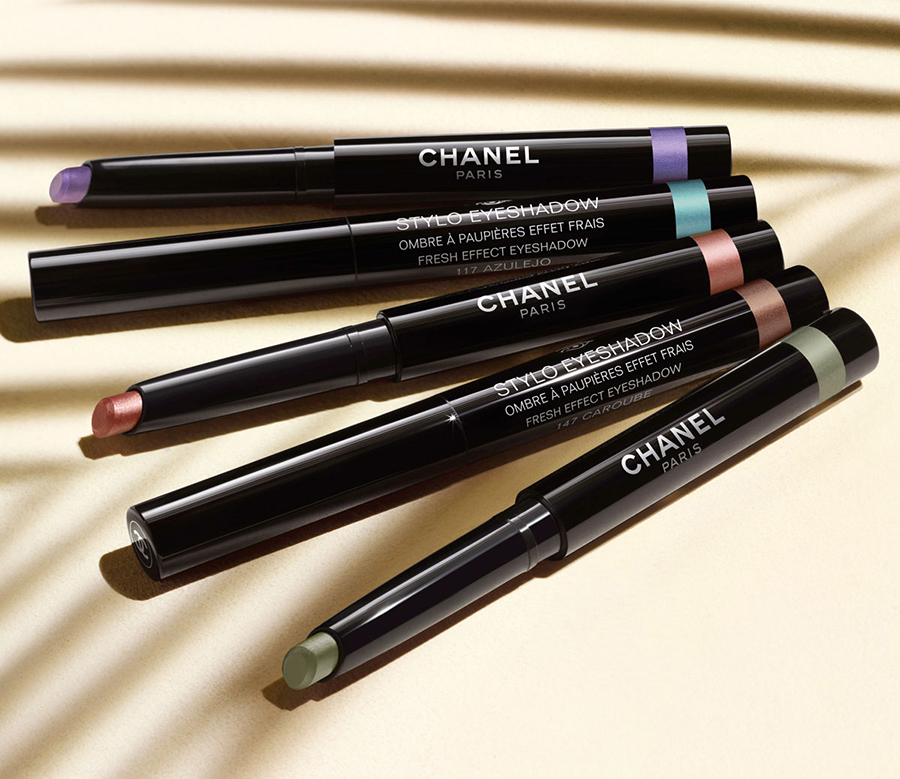 Rouge Coco Shine, $36
Read More
You can never have too many lipsticks, right?  So here are the three new releases that caught my eye: Lipstick Queen, Marc Jacobs and Chanel.
A revamped line of Chanel Rouge Coco with Keira Knightely. There will be 29 shades divided into several colour groups: Nudes, Pinks, Plums, Browns, Oranges, Red.
And more images (courtesy of L'Officiel)… I can see at least three shades that I want to try out. These are not out yet.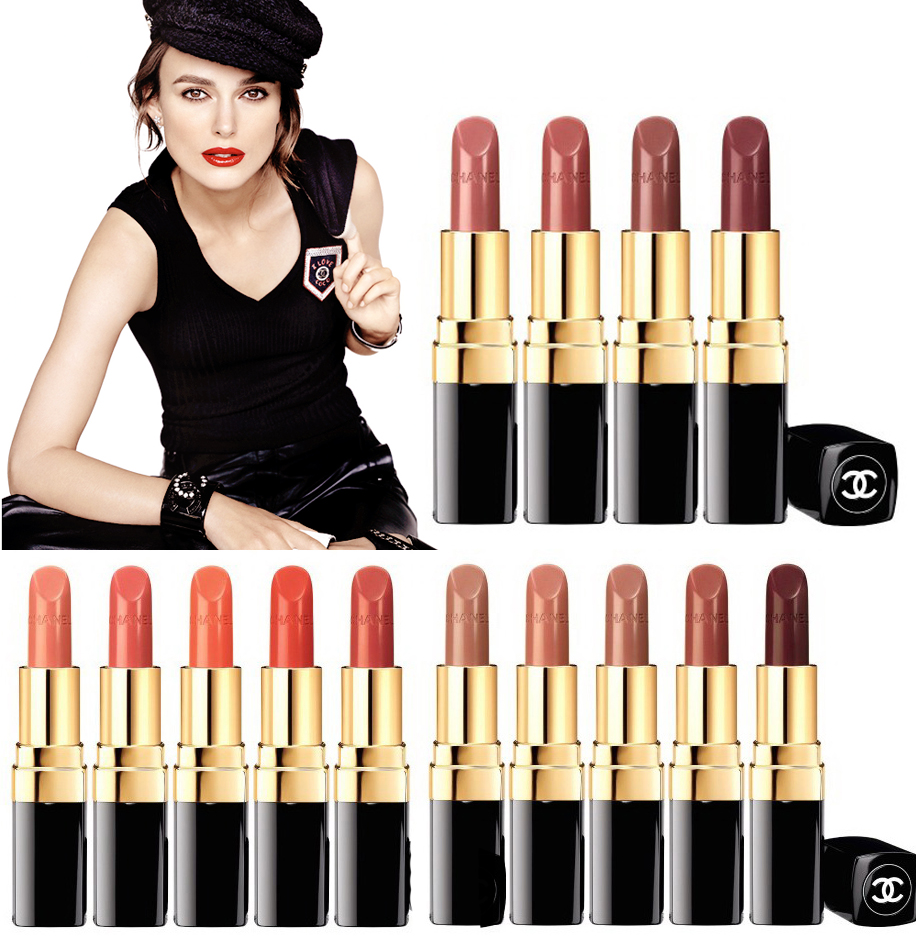 Lipstick Queen Bete Noir
Read More
It's a about time I share top 14 most popular posts from 2014. It is better late than never, right? 😉
1 Kate Moss Rimmel Lipstick Review and Lip Swatches  – link
2 Beauty Inspiration: Blair Waldorf's Wedding Makeup – link
3 Yves Saint Laurent Volupte Sheer Candy Review, Photos and Swatches – link
4 Emily Blunt's makeup – link
5 Rouge Bunny Rouge Eye Shadow Palette Raw Garden in Chronos Review, Swatches – link
6 Daniel Sandler Watercolour Blushes Review and Swatches – link
7 Clarins
Read More
The newest  Spring 2015 makeup collection Reverie Parisienne from Chanel looks absolutely beautiful – probably my favourite release from the brand in a while.
First of  all, the promo image is absolutely stunning, inspired by springtime gardens of Paris- you get blooming flowers and those killer lips and nails? I need that colour in my life!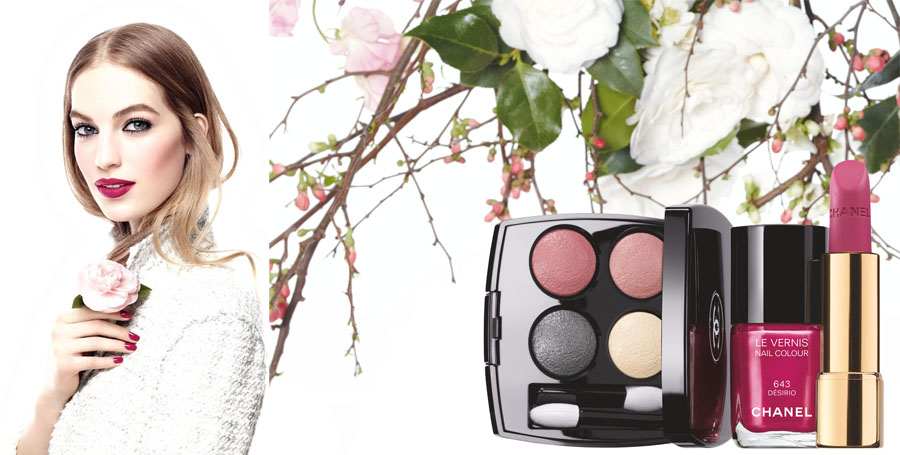 Face
Jardin de Chanel Blush Camelia Rose, $55
The star product of the collection, a gorgeous blush with floral motives.
Joues Contraste, $45
Eyes
Les 4 Ombres, $61
236 Tisse Fantaisie
238 Tisse Paris
Stylo Yeux Waterproof,  $32
Lips
Read More