My personal lipstick  drawer is getting out of control. But I keep using the same products over, and over again. So last week I've decided to plan my "weekday lipstick wardrobe" in advance. Here are the five products I've chosen:
BECCA Ultimate Matte Lip Colour in Eloise (review and lip swatches)
This is the lightest shade of all and the only matte formula from the selection. Eloise is a beautiful baby pink that suits any look, just make sure that your lips are in a great condition, as otherwise it may enhance the dry patches.
Rouge Bunny Rouge Sheer Lipstick Succulence of Dew in Murmurings (review and swatches)
I have been loving this lipstick recently,  it feels extremely comfortable on the lips, hydrating and moisturizing. Plus it gives
Read More
Never underestimate the power of a good base! Today I want to show you a really great one - Instant Light Eye Perfecting by Clarins.
Why do I like it?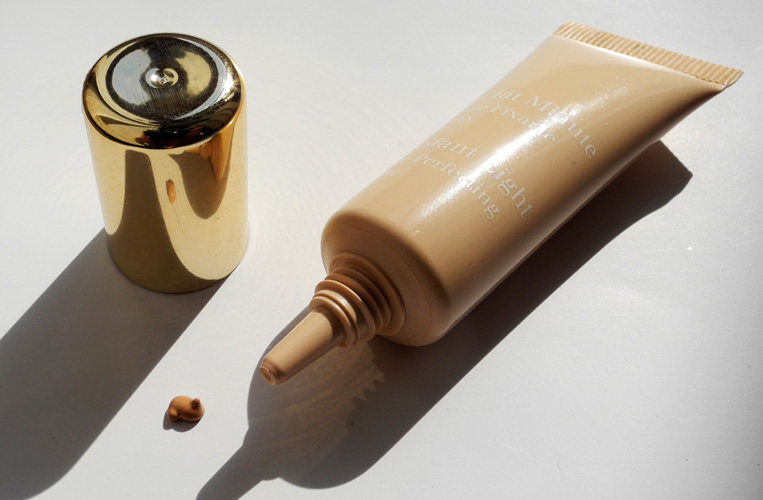 As the name suggests, it instantly evens out the eye lids. And I truly appreciated the effect when I was doing the makeup on a  client who had really a lot  of blue veins showing through. This products created a perfect canvas to begin the work with.
The formula smooths the skin, and makes the eye shadows stick to it better. Just make sure that you apply a thin layer and spread it out evenly. That makes the eye shadows last a lot longer without
Read More
If you follow me on Instagram, you have already seen this photo, and my promise  of the feature. So here it is…
Actually, believe it or not, but usually I don't care about dark circles (on myself, not when I am doing someone's makeup), unless they really look that bad. But when I do want to look flawless, here is what I do.
First of all, I use a good eye cream, for me it has to be a moisturizing balm, as I have very dry skin. I love  Clarins Special Eye Contour Balm Dry Skin (review) and FOM London Revitalising Eye Care Balm (read about it), I leave it for some time while I am getting ready, and afterwards the following products are being used:
Benefit Erase Paste Concealer (review and swatches)
It is a great concentrated creamy product that counteracts
Read More
Do you remember the Mineral Eye Make-Up Palette Clarins released last Christmas that so many people loved?
Well, I have great news, this years the brand brought out a new one, which actually looks even nicer to me. It is called The Essentials Eyeshadow Pallete, and it is already available  and here for £35.
Which, I think, is a great price for ten eye shadows (each is 1.5gr). And it looks like a very versatile palette, too.  It contains: 
Read More
I know that a lot of people were  waiting for the review of Clarins Ombre Matte Eye Shadows, but I wanted to take my time, and test them out properly. And, finally, I am ready to share my impression.
This Autumn the brand released 6 shades of  what they describe as "new generation cream to powder eye shadows":01 Nude Beige, 02 Nude Pink, 03 Taupe,  04 Rosewood, 05 Sparkle Grey and 06 Earth.
These come with a signature red Clarins packaging, in a cute lightweight plastic jar with a golden lid on top.  Despite the fact that it is not glass, the products still looks high-end.
So what about the formula?
I'd describe it as a very well pressed creamy powder. The finish is matte (at least in the shades that I have), so they look very natural on the eye lids.
It is
Read More