Regular readers probably noticed that now I publish only one feature per day, instead of two, as I always did. The thing is that I am very busy until the beginning of July. I have several major deadlines, and, unfortunately, can't post as much as I'd love to. There may be some days without any features at all, so please bare with me.
I did not want to disappear without explaining…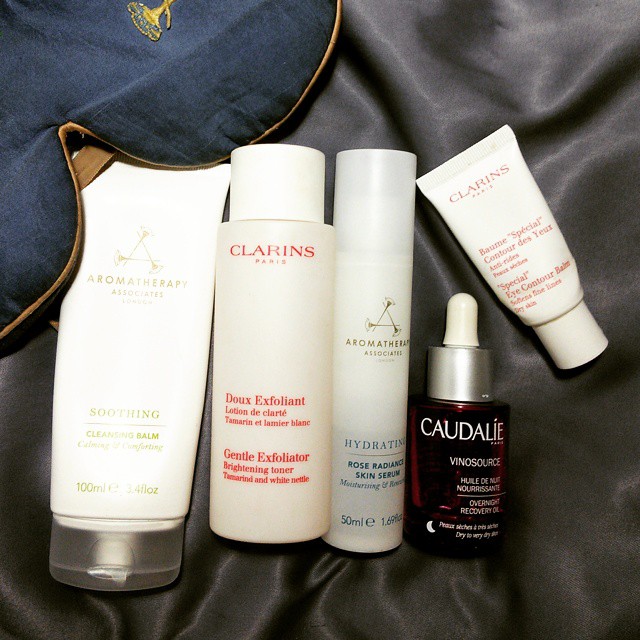 As I was getting ready for bed today, I though I'd take a quick pic of the products I used:
Read More
Can you believe that it is MAY already? Where did 2015 go?  Maybe that is because I am crazy busy these days that I don't notice anything around me, who knows…
But back to April Beauty Favourites. I did not have that many makeup favourites, and did not want to mention the same products over, and over again – so here are 3 hero products that I have been using every single day when I did my makeup ( I was sick for a week in April which was horrible), and some new  beauty loves…
Photo is from my Instagram
The three makeup heroes I've mentioned are: Rouge Bunny Rouge Raven Glaze Lacquer Liner (review and swatches), Max Factor Glamour Extensions 3-in-1 Volumising Mascara (review),  Bobbi Brown Natural Brow Shaper & Hair Touch Up in Slate (review). I haven't been experimenting with eye makeup that much this month, and these are the products that just work. Eye brow gel to tint my eye brows and keep them in place, ultra black liner for that feline flick and mascara for thick and long lashes.
There are also three products that I've mentioned in my Spring Beauty Guide: Balance Me Radiance Rose Face Oil and Aromatherapy Associates Hydrating Rose Radiance Skin Serum for that
Read More
If you are a regular reader – you probably know how much I love Clarins Instant Light Radiance Boosting Complexion Base, I have mentioned it so many times, and here is a detailed review.
The brand brought out two new shades as a part of their summer collection – 04 Apricot and 05 Golden Bronze, and I was sent one of them for a review. So let's take a look.
Golden Bronze basically warms up the complexion and gives you a subtle healthy golden glow.
And you can pull it off, even if you have light skin, just mix a drop with your foundation, or apply where you'd apply bronzer.
If you are tanned – use it all over the face, and just
Read More
Spring is the start of  the new season, and it is the time when we all want changes. I thought I'd share a little list of things that inspire me these days. Hope you enjoy.
Here is part one, my beauty list:
1. Start Wearing Bright Lipstick!
My friend is wearing Illamasqua Atomic. And myself – Guerlain KissKiss in 325 Rouge Kiss.
I wrote a post about makeup during a hard time here. As, I've already said – it won't make whatever you are going through go away, but it does make a positive impact.  Every little thing helps.
2.  Get That Glow.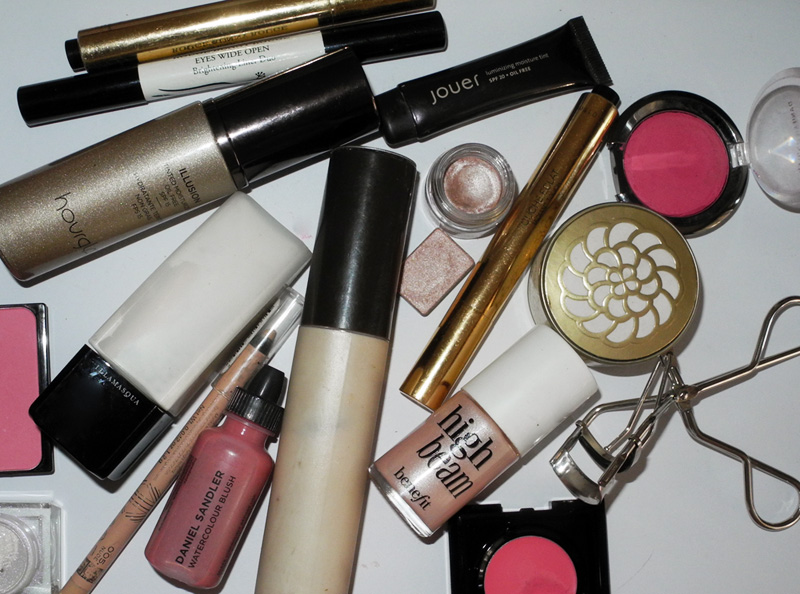 I actually did a very detailed post on how to fake achieve glowing  and radiant complexion with makeup. And you can all read about it here and here.
3. Invest in that "Radiance" Skincare.
Makeup is amazing! But it all starts with good skin. After winter it may look dull, grey and tired, this is why good quality serums and oils are a must-have. Below you can see two great options, and I plan on
Read More
Here is a preview of Clarins' Aquatic Treasures makeup collection for Summer 2015. And it is a nicely edited and small one.
And I personally really like the promo image, the model is gorgeous and I really  want to sit by the pool, or even better near the ocean, right about now.
You can always count on Clarins when it comes to seasonal bronzers – this time they brought out Aquatic Treasures Summer Bronzing Compact (£30) which has marine inspired motives and comes in a beautiful  packaging.
Threre are two new (LE) shades of the amazing ( I really love mine) Instant Light Radiance Boosting Complexion Base (£26) to give you that sun-kissed glow in 04 Apricot 05 Golden Bronze.
Also two new (LE) shades of Ombre Iridescente (£19) which are iridescent cream-to-powder eye shadows in: 01 Aquatic Rose and
Read More