I can't believe that it's July already! June was a very difficult and busy month, and I am very happy that it's finally over!
I did not really have time or desire, to be honest, to experiment with makeup, but I did wear different lipsticks all the time. Since the drawer with my personal lip products is overflowing – I've made an effort to use them more often.
Makeup
Besides that, makeup-wise this month was all about the red nail polish. And my current favourite one is Max Factor Glossfinity  Nail Polish in 85 Cerise (here). It is  perfect long-lasting glossy orangey red. I promise to post the swatches soon, as I think everyone should pick up a bottle for summer.
Speaking of Max Factor, I am back to using their award-winning Masterpiece Transform High Impact Volumising Mascara (review). It is phenomenal, and I mean it – it gives show-stopping voluminous ultra-black lashes. Some of my girlfriends are now obsessed, too. And I will be buying a second tube soon.
I'm also back to using BECCA's Shimmering Skin Perfector in Pearl (review). The lack of
Read More
Since "What's in my Handbag" was a very requested feature – I am finally doing one. I hope you will like it. I'd say that I always carry more of less the same things and it works perfectly for me.
I have somehow forgot to include my phone, as it was charging and also my keys. But those two are obvious, and nothing interesting anyway.
Here we go:
The handbag itself, I change them all the time. And this Mulberry one is one of my favourites.
Purse, I've had it for years now, and actually need new one soon. Maybe there is one you'd recommend?
A notebook and a pen. This beautiful leather notebook was a present from one of my best friends and I absolutely adore it. I love writing lists on paper, and that will probably never change. I also use only pens with black ink.  That may sound weird but it's true, has been like this for years now. #BlackForever
I could never be without my
Read More
My friend Paris B over at My Women Stuff  recently posted a chatty feature about the updates from 2015. Can you believe that half of the year is gone?!
In general, I have been very impressed with this year so far, despite it being a very hard time.  But at this point I can say that I have learned so much and achieved so many things that I've always wanted.  I have a lot of goals and plans for the next six months of 2015, as well. Plus, I've realized how blessed I am to have such amazing friends and family that are always there for me.
But, back to makeup, Paris listed some questions, so I thought why not answering them here:
Your favourite foundation? 
Recently it was all about Clarins HydraQuench Tinted Moisturizer (review) and Peter Thomas Roth CC Cream Broad Spectrum SPF 30 Complexion Corrector (review) the first one is like skincare and foundation two-in-one, and the second one is  like SPF and foundation.  Both are perfect for summer, they feel light, non-heavy or greasy.
What sucky product have you used recently that we should all avoid?
Luckily, I haven't used anything I disliked in quite some time.
Is there a skincare product you love love love?
I'd choose Ella Bache Vitamin Radiance Cream and Balance Me Radiance Rose Face Oil  – they
Read More
Ever since I've bought my Omorovicza Gold Shimmer Oil, I can't imagine a summer without it! This is like the best invention of the beauty industry. Shimmering body oils moisturize the skin and leave it glowing,  and simply beautiful. I always think of those images we see in mags with gorgeous models and "glossy" skin. Moreover, some of them are multi-purpose and can be used on face and hair, as well.
Also, even if you splurge on an oil, like I  did, it will last you for ages.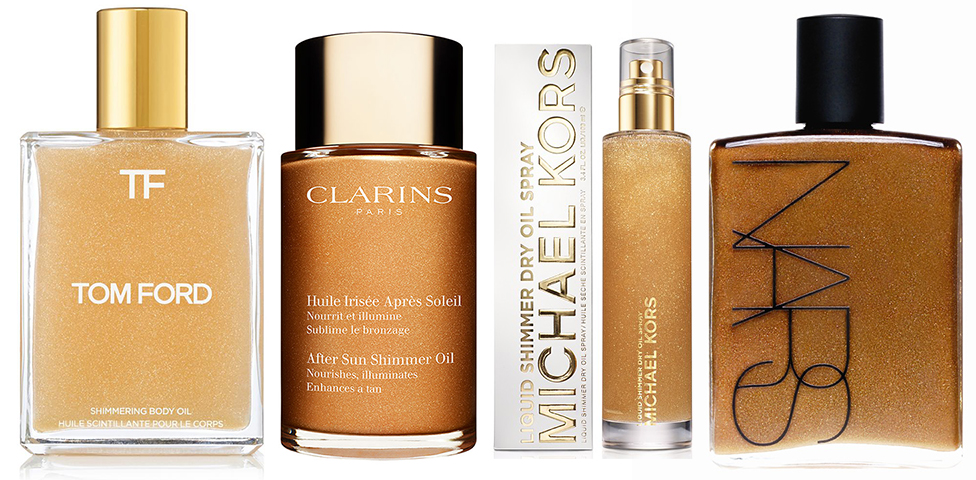 I totally recommend  picking one up this season, especially when there are so many options. Here are four that were released for SS15:
 Tom Ford Shimmering Body Oil, $95 from  Bergdorf Goodman, Bloomingdales, Harrods and Selfridges.
Clarins After Sun Shimmer Oil (£32/$32) from  Nordstorm,  or Selfridges. I actually have this one, so
Read More
This month "Beauty Favourites" will be a little bit different, it will be more about the [makeup] products that I have been using on my face.
May was a very busy month for me, and I was always in a rush, so often I had to do my makeup on the go, so I had a makeup bag with the products always ready. The products have been more or less the same throughout the month, so let's take a look: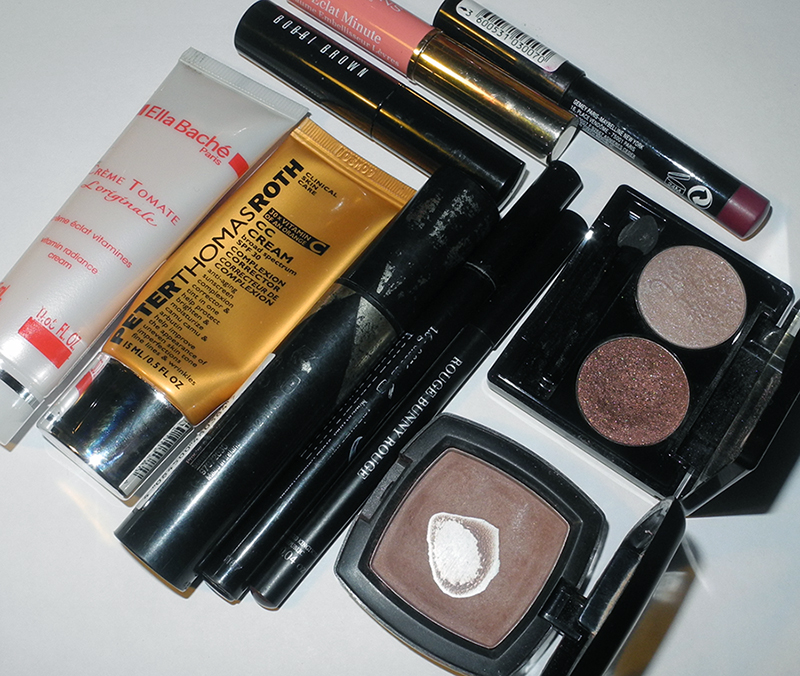 Face
Ella Bache Tomato Vitamin Radiance Cream (as seen on my Instagram)
I've bought it after someone highly recommended it to me, and so far I really love it, it really adds glow and radiance  to your complexion, even if you had less than 5 hours of sleep.
Peter Thomas Roth CC Cream Broad Spectrum SPF 30 Complexion Corrector (review)
This is an excellent product which combines great coverage and SPF factor but still feels light on the skin. One of my favourites for summer, the mini size is also great for carrying around.
NYX Blush in Taupe (review)
The photo speaks for itself. I am
Read More