I personally love me a good luxurious lipstick. Of course, there are a lot of more affordable options on the market but there is just something special about treating yourself to a high-end product. I always get myself a nice lipsticks after I've finished an important job project or just for a special occasion.
And here are three creme-de-la-creme lipstick launches.
BY TERRY Rouge-Expert Click Stick,  $32 from Barneys and Net-a-Porter.
"3-in-1 hybrid lipstick is rich like a balm, precise like a pencil and intense with premium pigment. In just one stroke, it reveals the boldest color impact all day long. Absolute coverage and velvet-smooth comfort upon application through an ultra-feminine gesture."
The shade featured is  Crimson Click
TOM FORD Beauty Lip Contour Duo, $53 from Neiman Marcus and £39 from Selfridges.
" On one end, the slim and sleek pencil features a lip shaper to enhance and define lips. On the
Read More
I have already posted about some new lipstick launches  but what about the eye shadows? Here is a selection of the most luxurious ones: Cle de Peau, Chantecaille and Tom Ford.   Cream or powder, single or palette – the choice is yours. Let's take a look.
Cle pe Peau are launching brand new Cream eye color solo – ombre crème solo ($45 / 6g) which are "dewy cream eye shadow that transforms into a silky powder", and they look gorgeous. I wonder what is the shade of that burgundy one from Lucia Pieroni's Insta photo.  Is it 301? Probably, not.
Powder eye color solo limited edition – ombre poudre solo ($45 / 1g) "A silky soft long-lasting eye shadow that comes in three textures: shimmery, semi-matte and matte."
Cle de Peau is available from: Nordstrom, Neiman Marcus, Bergdorf Goodman, Saks 
 Chantecaille Le Magnolia Eye and Cheek Palette ($83/£74)
Each
Read More
Holidays period is the perfect time to treat yourself to something luxurious and chic. So, here is a preview of two high-end beauty releases which look gorgeous and cost accordingly. And we are talking Tom Ford and Cle de Peau here.
Tom Ford's Noir Color is all about the dark and smoky shades for eyes & nails and nude lips. Oh, and there are  lash tip mascaras. Fun!
Cream and Powder Color ($66) in Night Sky,  Nail Lacuer ($35) in Black Out and Lip Color ($55) in First Time
Eye Defining Pencil ($40) in Navy Blue, Waterproof Extreme Mascara ($48) in Noir, Lash Tip Mascara, ($44) in Pure Cobalt and Burnished Gold.
You can see how it all looks together on this promo image with
Read More
It is impossible not to fall in love with the new Cle de Peau Enchanted Beauty Makeup Collection for Spring 2015. It was inspired by  fairy dust and moonbeam, and Amanda Seyfried  is a perfect "face" for it. How feminine and beautiful does she look, almost ethereal…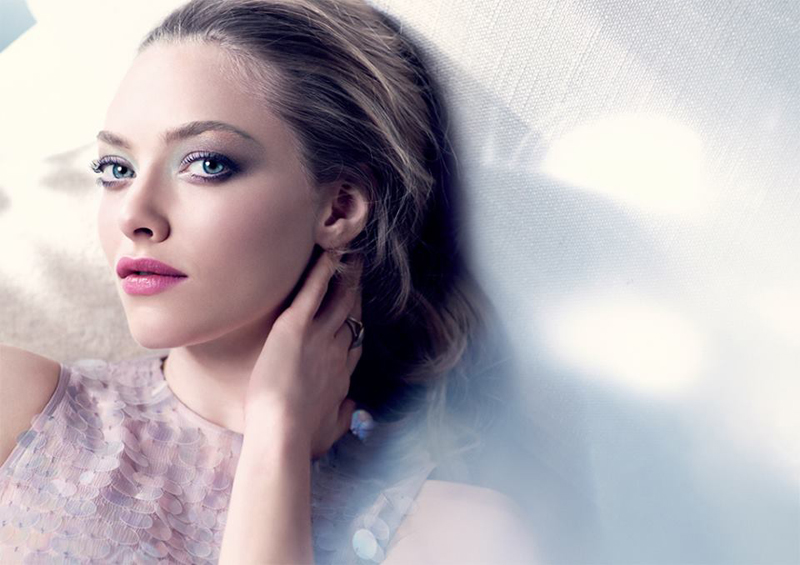 There  are new lipsticks, eye shadows and highlighters.
The products are:
Read More