I don't really shop at Clinique a lot, so their  Take The day Off Cleansing Balm was a random purchase and I am very happy that I've bought it.
It is actually a very lovely product, as it gently removes all the makeup and impurities, without drying out the skin.
I personally don't find it oily or greasy and love the solid formula which  transforms into a silky balm on the skin.  I usually massage it for several minutes, while watching something. I find that I get the best results that way, facial massage is very effective indeed. This cleanser doesn't dry out my skin, as I've already said, but leaves it smooth and soft.  Plus I find it pretty economical, as you don't really need that much.
It does remove eye makeup, but I always use a separate make-up remover for
Read More
Only recently I've posted about the MAC 15 pan neutral eye shadows palettes and here are two more, very tempting, offerings for the nude-ish eye shadows lovers.
The NARSissist eye palette, £55/$79
I think I need this one in my life, with the 15 NARS best-selling shades, it looks stunning: All About Eve I: a flesh-toned neutral, Madrague II: a matte caramel,  Fez: a velvety cocoa,  Bali: a neutral,  Coconut Grove: a deep brown infused with reflections, Madrague I: a matte cream, Nepal: a soft, sheer rose, Ashes to Ashes: a shimmery violet-based brown, Brousse II: a black violet, Mekon: an espresso infused with gold, Bellissima I: a shimmering beige with subtle glitter, Lhasa: a lavender grey,  Bad Behavior: a deep pewter, Dogon II: a charcoal black and Pandora II: a matte black.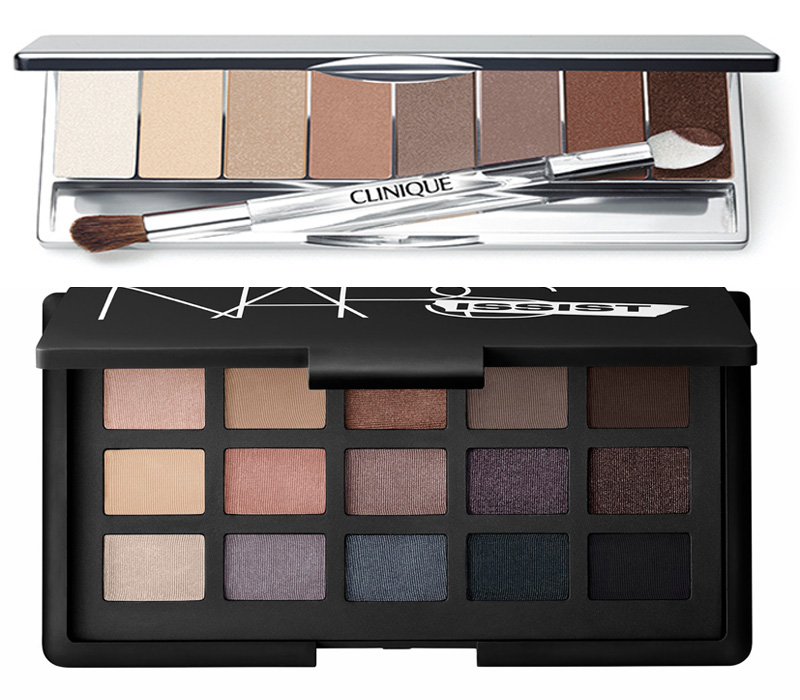 Clinique
Read More
Being a huge blush lover, I am personally really happy to see so many new releases. Here are just a few, but there are even more launches in the future. Including my favourite brands, BECCA and Hourglass, so stay tuned for the details.
But in the meanwhile, here are some other beauties.
First of all, take a look at these Pop Blush beauties from Clinique: Berry Pop, Plum Pop, Ginger Pop and Peach Pop. Now who wouldn't want one, or more, in their makeup bag?
If you think that four colours are not enough to choose from, and prefer cream textures – MAKE UP FOR EVER HD Blushes have sixteen shades! In the
Read More
While my latest "Beauty Purchases" post was about  affordable makeup and hair care products, this time it's all about the skincare, and things are more on the luxury side.
I went with my boyfriend because he wanted some products, too. So here is what we've got: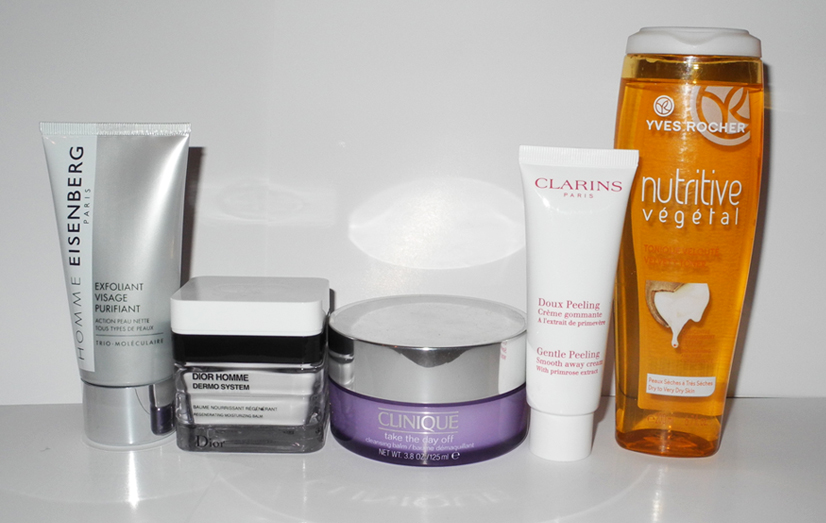 By the way, it is funny how he told me that he could just use Nivea, but now, because of me apparently, he loves all those expensive products.  Welcome to the club.
1. Eisenberg Homme Exfoliant Visage Purifiant
It makes me think of Breaking Bad, just add H
  I have never tried anything from this brand and was never really drawn to it, mostly because it has similar prices, as Dior or Chanel, for example. But the boyfriend wanted to try this face scrub. I hope he likes it…
2. DIOR HOMME DERMO SYSTEM Regenerating Moisturizing Balm
This range should be amazing, plus this cream was highly recommended by my favourite sales assistant. All the things she recommends are always amazing, so we just went for it.
3.Clinique
Read More
First of all, I am sorry about the lack of posts, I have been very ill, again. And, although I have been at home all this week, I was in bed most of the time, feeling horrible. But now I can finally do some reading and also write some posts, I have actually missed those things. I've even missed work, hopefully will be back to normal life soon…
It is the time of the year when you'd expect red and glitter in terms of nail polish, and you'd be correct. But, I have noticed an interesting trend. Quite a few new nude nail varnish collections. I guess, you could never go wrong with a chic, sophisticated, and polished  manicure!  That is timeless, I'd say.
Image of the model: butter LONDON for La Perla
Lets's take a look!
First of all, Burberry finally launched their
Read More