I love pink lipsticks, I really do. And I have quite a few, so I've decided to pick up five that I am loving at the moment to share with you!
Rimmel Colour Show Off Lipstick in Pink Gossip (full review and swatches)
I adore this lipstick line from Rimmel (and not only this one, I think they make the best affordable lipsticks).  It has a nice texture, beautiful flattering warm toned pink shade and a matte finish, which I personally don't find to be drying. In fact, I've used up half of this lipstick, if not more, and that says a lot. I only wish they had a different packaging but, I guess, most girls love pink…
Illamasqua Lipstick in Immodest (review and lip swatches)
Illamasqua do know how to make a lipstick that catches attention,  this bright, pigmented, matte pink will brighten up any makeup look.  Just make sure
Read More
Pink is the colour for Spring 2014, a lot of beauty brands have at least one rose-tinted product in their seasonal release. And it's not a surprise, what other shade can perk up your complexion and make it look fresh and youthful?
Even the promo photos of the leading luxury beauty brands [YSL, Givenchy, Lancome, Burberry, Dior, Guerlain] give us an inspiration on how to wear pink, which is always feminine and classy. And with all the variations of this prettiness, colour and texture wise, every girl, no matter what age and skin tone, can find a suitable product.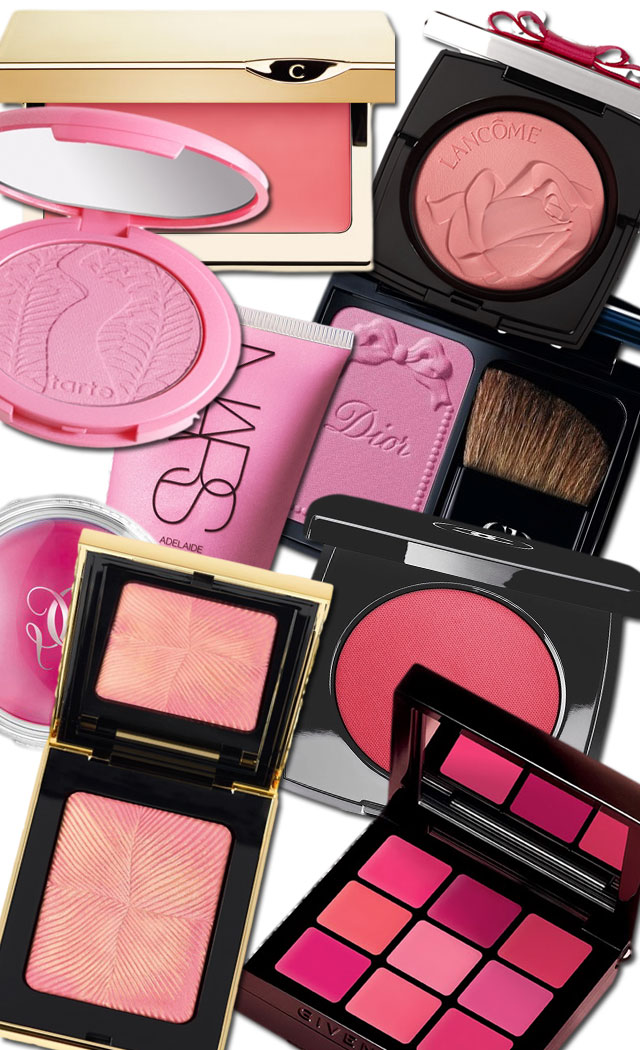 Here are some of the products you can choose from:
Clarins Multi-Blush Cream Blush in 02 Candy, Lancome Blush Highlighter, Tarte Amazonian Clay Blush in
Read More
Dior's 2014 makeup collection was  inspired by Marie-Antoinette and her private domain, the Petit Trianon. The promo image is stunning and the collection is beautiful with all the pastel shades and roses, girly and feminine.
The star of the collection is The Trianon Palette, which is available in two variations: 001 Favorite and 002 Coquette.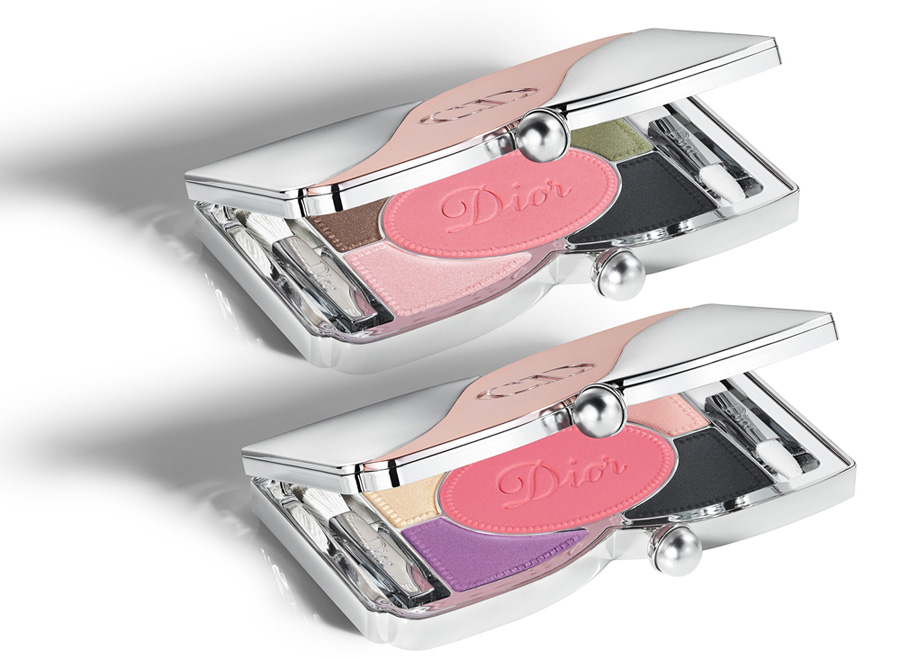 Face
Diorblush Trianon
763 Corail Bagatelle and 946 Pink Rêverie
Pore Minimizer – Skin refining matte primer
"A skin-refining primer that mattifies and refines the skin, minimizes pores and smooths fine lines immediately upon application. Its formula evens out the complexion and erases blemishes with a sheer and weightless finish."
 Glow Maximizer – Light boosting primer
"This radiance-boosting primer instantly brightens the complexion, sculpts facial contours and amplifies the skin's natural light to create a spectacular glow."
Eyes
Diorshow Fusion Mono Matte: 091 Nocturne, 121 Céleste, 641
Read More
While my latest "Beauty Purchases" post was about  affordable makeup and hair care products, this time it's all about the skincare, and things are more on the luxury side.
I went with my boyfriend because he wanted some products, too. So here is what we've got: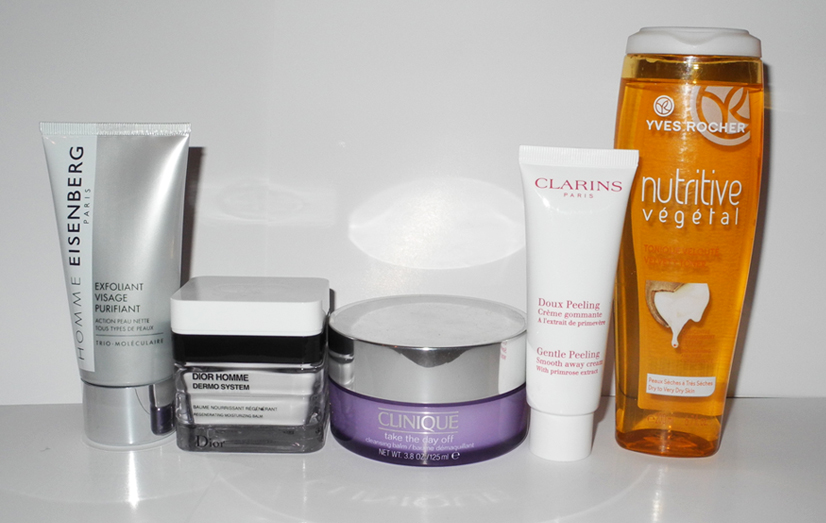 By the way, it is funny how he told me that he could just use Nivea, but now, because of me apparently, he loves all those expensive products.  Welcome to the club.
1. Eisenberg Homme Exfoliant Visage Purifiant
It makes me think of Breaking Bad, just add H
  I have never tried anything from this brand and was never really drawn to it, mostly because it has similar prices, as Dior or Chanel, for example. But the boyfriend wanted to try this face scrub. I hope he likes it…
2. DIOR HOMME DERMO SYSTEM Regenerating Moisturizing Balm
This range should be amazing, plus this cream was highly recommended by my favourite sales assistant. All the things she recommends are always amazing, so we just went for it.
3.Clinique
Read More
Here is a preview of the magical and uber glamorous makeup collection from Dior – Golden Winter.
The promo with Daria Strokous looks very festive and holiday season appropriate. And I personally like to see fuchsia and purple, for a change, not red (not that I don't love red, but that is a very obvious choice).
What about the collection itself? Dior offer retro-chic golden bottles and tubes (like the last year's collection), here are the details.
Diorific Jewel Manicure Duo
Gold nail lacquer base & crystal pearls
 Diorific Perfumed Illuminating Powder
001 Rose D'Or and 002 Perle D'Or with J'adore scent.
Diorific  Long-Wearing True Colour Lipstick
 Ruby red, frosted beige, icy rosewood, pink gold, raspberry brown or fuchsia.   038 Diva, 041 Etoile, 042 Winter, 043 Joy, 045 Royale, 046 Minuit.
Diorific Vernis
Pure fuchsia, ruby red, plum sprinkled with gold glitter and ultra-shimmering pink gold…128 Winter, 318
Read More