Since we are talking about new lip launches today, I thought I'd share about my current top 5 lipsticks in different colour families, from berry to pink; and from red  to coral.
I have stupidly forgot  to include my favourite current red in the photo (but you can see it here), which is Daniel Sandler's Red Carpet Red (get it here for £13.25). The shade lives up to the name, whenever I wear it I get a lot of compliments, even from people that don't like red lips in general. Yes, really. I think this is the best Daniel's lip product, and I do have quite a few.
What about other four?
Dior Addict 561  Baby Rose Lipstick (review and lip swatches)
I don't really do nude, so this is my perfect everyday shade, a sheer baby pink with a beautiful delicate shimmer. Don't worry, it's nothing like those pearly shades from the past. I've been wearing it a lot lately, looks like I will have to re-purchase it soon.
Where to buy: from Selfridges for £24.
Givenchy Le Rouge Lipstick 302 Hibiscus Exclusif (review and lip swatches)
You all know my
Read More
Here is a quick preview of the new eye makeup products that are out for Summer 2014. Let's take a look!
Lancome launched two new products Le Base Paupières Pro £21 and Le Sourcil Pro £18.50 . The first if the bare-skin effect eye shadow base, available in 6 shades; and the second is  a double ended brow pencil with two key benefits, to fill in the brows and to highlight.
Dior brought out a fun summer It Lash Collection with four colourful mascaras and eye liners.  Dior Addict It-Lash Volumizing Mascara, $26 is available in 092 Black, 162 Purple, 272 Blue and 872 Pink. The Dior Addict It-Line Liquid Eyeliner, $31 is a gel based long-lasting liner which is available in the
Read More
Here is a preview of the Dior's summer 2014 makeup collection, Transatlantique, which has a strong nautical theme. Different shades of blue, gold and orange. Plus some gorgeous face products: Nude powders and primers.
Below you can see an overview of the products.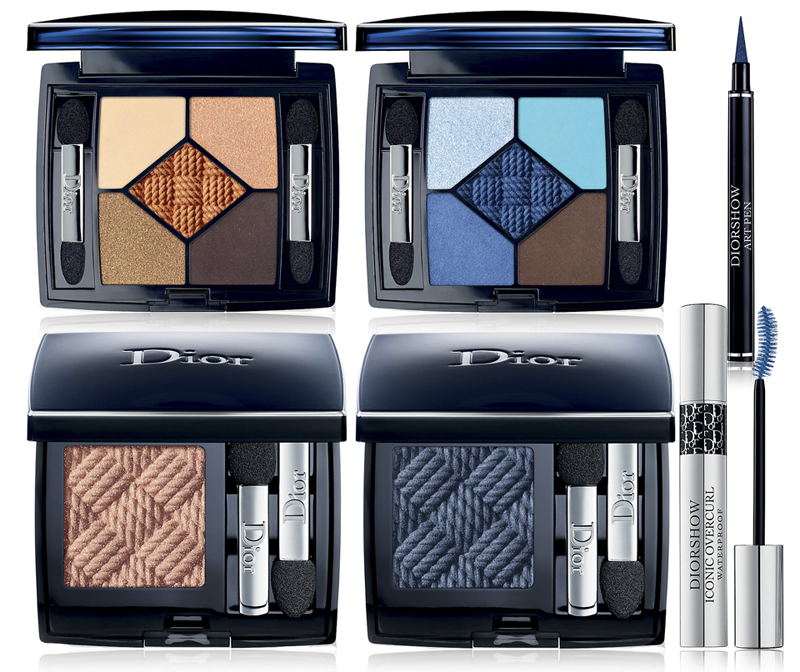 Eyes
5 Couleurs Transat Edition, £41
564 Sundeck
344 Atlantique
Diorshow Mono Transat Edition, £24.50
541 Pavillion
261 Cabine (navy)
Diorshow Art Pen Bleu Croisière, £24.50
Diorshow Iconic Overcurl Waterproof, £24.50
Read More
Want to get a nice new nail polish shade for the new SS season? Here are some variants you may like.
First of all, let's take a look at the re-launched Dior nail polishes - Vernis Gel Shine & Long Wear Nail Lacquer.
These are promised to be  "ultra-shiny, long wear and sensational gel shape", plus you get a nice wide brush, too. There are 21 shades to choose from, and below you can see my three personal favourites.
And here is also a preview of the newest Zoya nail polish release – Tickled & Bubbly. You get 6 cream shades and  six
Read More
So many new lip products were launched recently, so let's take a look at some of them:
Dior Fluid Stick, £26, available in 16 shades.
Dior know how do make good lip products and how to present them!Probably the most exciting launch. This is basically a super-pigmented and glossy "liquid lipstick". I would recommend checking out Dior's website for all the details, tips and the awesome promo video. This launch reminded me why I love makeup so much, it is beautiful, and inspiring…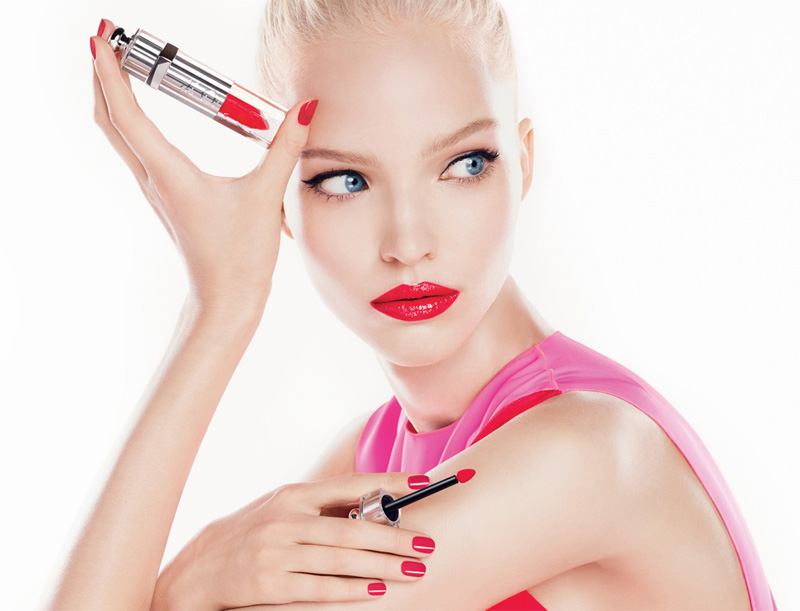 Dolce&Gabbana Classic Cream Lipstick, £24. Available in 9 shades.
If I'd like a beauty product inspired by a celebrity – that would be definitely inspired by Monica Bellucci, she is the most gorgeous woman, in my opinion. I just only have to decide which shade to get now…
GOSH Lip Lacquer, £5.99 available in 8 shades
These look super cute, and
Read More