I know that a lot of readers are wondering what to get their husbands/boyfriends (or even brothers/fathers/male friends) for Christmas.
This is why I have asked "men from my life" what they would like to get – to share with you some ideas. I just hope that now they won't think that I am getting all those things for them…
I have promised not to give away their names, so here are just the quotes and age group. Most of my male friends are 30-35 but I have asked several younger and several older men,  for the variety.
1 "Post shaving products. I'd prefer my favourite brand, but it's not that important, as long, as they are good" (At least four men said that).
2 "A good  facial cream. I have started using them after your (Ed.  – that'd be mine) recommendation, and now I can't imagine not having one. Every men needs it! I love Dior and Shiseido." (Age  group  30-35)
3. " A new cologne would be amazing.  I love
Read More
Dior usually come up with the most festive and glamorous makeup collections for Christmas. Their  Golden Shock release is not an exception with all the  golden tones for the nails and eyes and the red shades for the lips. And don't forget the beautiful vintage inspired packages which will be a great addition to any vanity table, and also a great gift!
So what are the products?
Diorific Nail Enamels ($27)
Mirror,  Gold Equinoxe and Gold Shock – top row
Shock and Smoky – bottom row (love these two)
Diorific Illuminating Pressed Powder ($80)
001 Gold Shock
002 Pink Shock
Absolutely stunning!
 Addict Gloss ($29.50)
Diorific Golden Shock Lipstick, $38
Read More
I have already posted about some of the amazing lip products that are coming out for AW (part 2 on the way, so stay tuned). And here is a sneak preview of the new palettes that will be released for holidays.
I am personally very excited about the LORAC Mega PRO palette with 24 matte and shimmer shades. It will be out on the 7th October and will retail for $59 from Ulta and LORAC.
It's been forever since I've bought a big palette, so maybe it's time to do it! [I have stopped buying them since I never use those anyway, and they just gather dust and I've been trying to de-clutter my place, too. And some palettes are bulky, and do take a lot of space]. Maybe this palette will change the situation.
Now, what about the other items?
You can
Read More
Brands are rocking this AW season with all the new lip products releases, I have chosen four very different variants  which are worth your attention.
Love a full-on statement matte lip?
Charlotte Tilbury Matte Revolution Lipstick ( £23) is your best friend then.
According to Charlotte, her new lipsticks, enriched with orchid extract, waxes and oils, don't dry the lips out, instead feel on like a balm,  and give a full on pigmented colour pay off. There are ten shades to choose from.
You can buy Charlotte Tilbury Beauty from Selfridges and Nordstorm
Want to conquer the World with colour?
NARS Audacious lipstick (£24/$32) is a product for you then.
The name speaks for itself. A gorgeous looking lipstick which  is "shamelessly seductive and feels like satin on the lips", if to believe a press release.  There are 40 shades to choose from for a
Read More
I have already posted about the new Dior's eye shadow quints  which will be a part of the brand's Autumn makeup collection. But what other shades of the eye shadows will be available, and what other makeup products are a part of the new collection?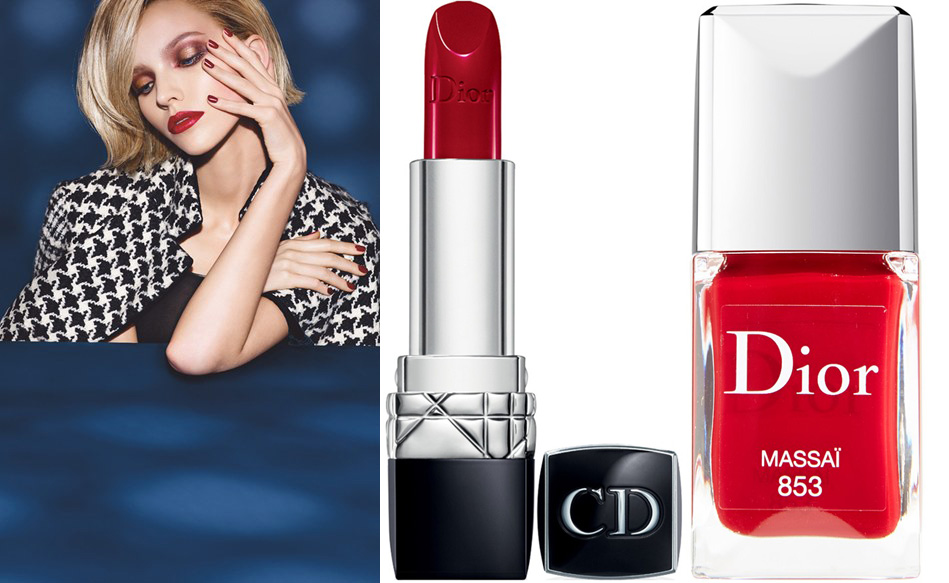 There will be five nail polishes and five lipsticks.  Four of each have a corresponding name. My personal favourite has to be  Vernis Gel Shine & Long Wear Nail Lacquer in 853 Massai and Rouge Dior Lipstick  in  Massai 869.
As for other shades, they are:
Tutu 254 and Tutu 354; Bar 317 and Bar 902; Pied-de Poule-977 and Pied-de Poule 206;  Carre D'Or 135 and Carre Bleu 796, with lipstick names coming first.
These are sold separately actually and you can buy the nail polishes here, here or here (£18.50/$25). And lipsticks here, here or here (£26/$35).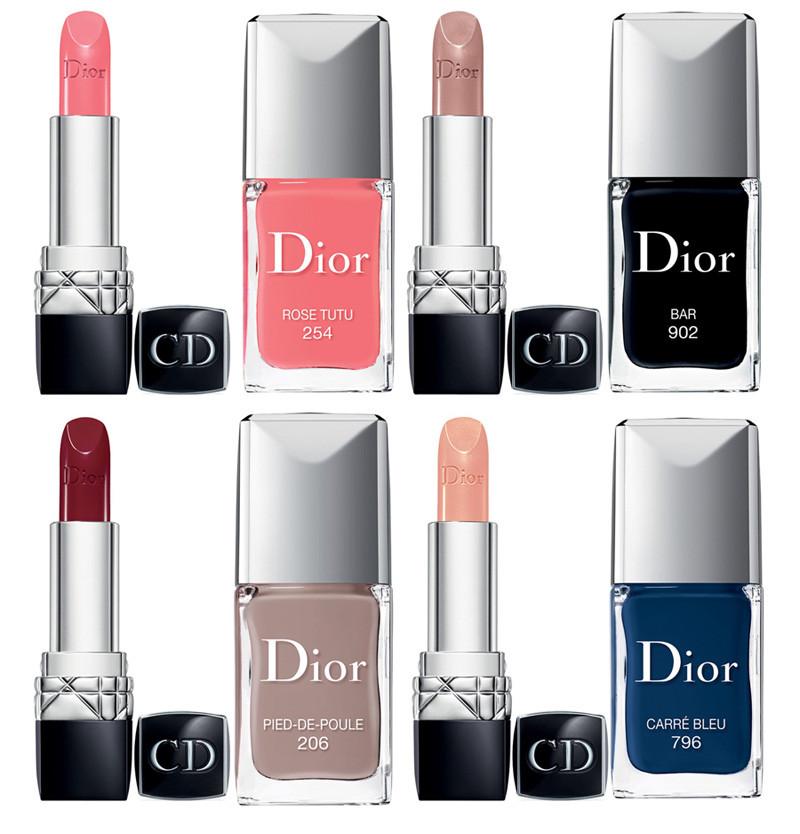 And what about the eye shadows?  The re are six more 5 Couleurs eyeshadows, and they all look gorgeous:
 Montaigne, Versailles, Cuir Cannage
 Candy Choc, Femme-Fleur, Jardin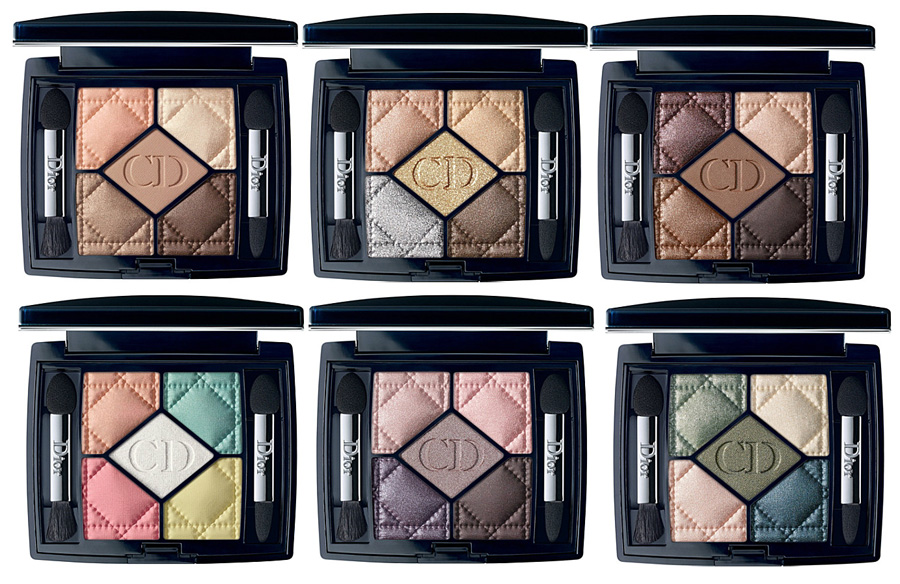 I love the look of Montaigne, Cuir Cannage and Femme-Fleur.
You can buy them from Selfridges for £42 each.
Read More