While my latest "Beauty Purchases" post was about  affordable makeup and hair care products, this time it's all about the skincare, and things are more on the luxury side.
I went with my boyfriend because he wanted some products, too. So here is what we've got: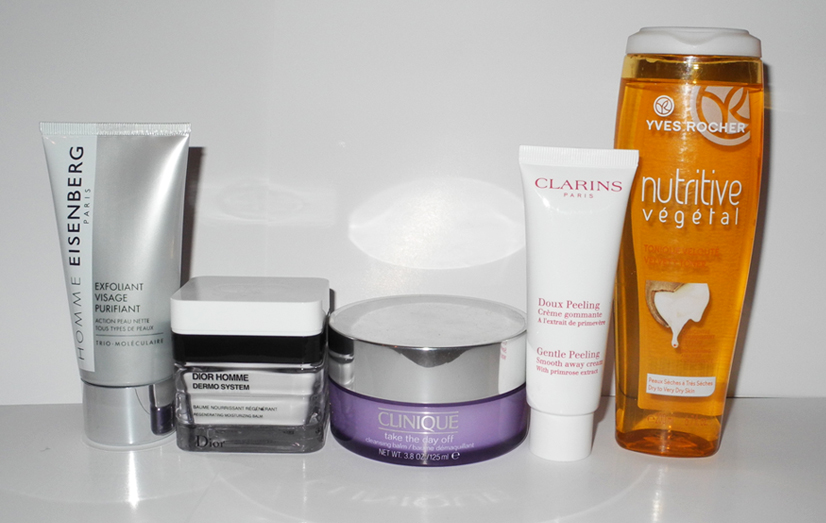 By the way, it is funny how he told me that he could just use Nivea, but now, because of me apparently, he loves all those expensive products.  Welcome to the club.
1. Eisenberg Homme Exfoliant Visage Purifiant
It makes me think of Breaking Bad, just add H ;)  I have never tried anything from this brand and was never really drawn to it, mostly because it has similar prices, as Dior or Chanel, for example. But the boyfriend wanted to try this face scrub. I hope he likes it…
2. DIOR HOMME DERMO SYSTEM Regenerating Moisturizing Balm
This range should be amazing, plus this cream was highly recommended by my favourite sales assistant. All the things she recommends are always amazing, so we just went for it.
3.Clinique
Read More
Here is a preview of the magical and uber glamorous makeup collection from Dior – Golden Winter.
The promo with Daria Strokous looks very festive and holiday season appropriate. And I personally like to see fuchsia and purple, for a change, not red (not that I don't love red, but that is a very obvious choice).
What about the collection itself? Dior offer retro-chic golden bottles and tubes (like the last year's collection), here are the details.
Diorific Jewel Manicure Duo
Gold nail lacquer base & crystal pearls
 Diorific Perfumed Illuminating Powder
001 Rose D'Or and 002 Perle D'Or with J'adore scent.
Diorific  Long-Wearing True Colour Lipstick
 Ruby red, frosted beige, icy rosewood, pink gold, raspberry brown or fuchsia.   038 Diva, 041 Etoile, 042 Winter, 043 Joy, 045 Royale, 046 Minuit.
Diorific Vernis
Pure fuchsia, ruby red, plum sprinkled with gold glitter and ultra-shimmering pink gold…128 Winter, 318
Read More
Autumn/Winter season makes me think about beautiful opaque lipsticks. I prefer deep or red shades but it is a matter of taste. Luckily, some of our favourite brands are bringing out new "toys"  for us to play with.
Here is a preview of the new Giorgio Armani Rouge Ecstasy Lipstick. (£25/$34)
This is a CC lipstick which stands for Colour and Care, meaning that it offers a beautiful colour pay off while taking care of your lips. I kind of like the red design of the packaging and the fact that there are tons of shades to choose from. Take a look.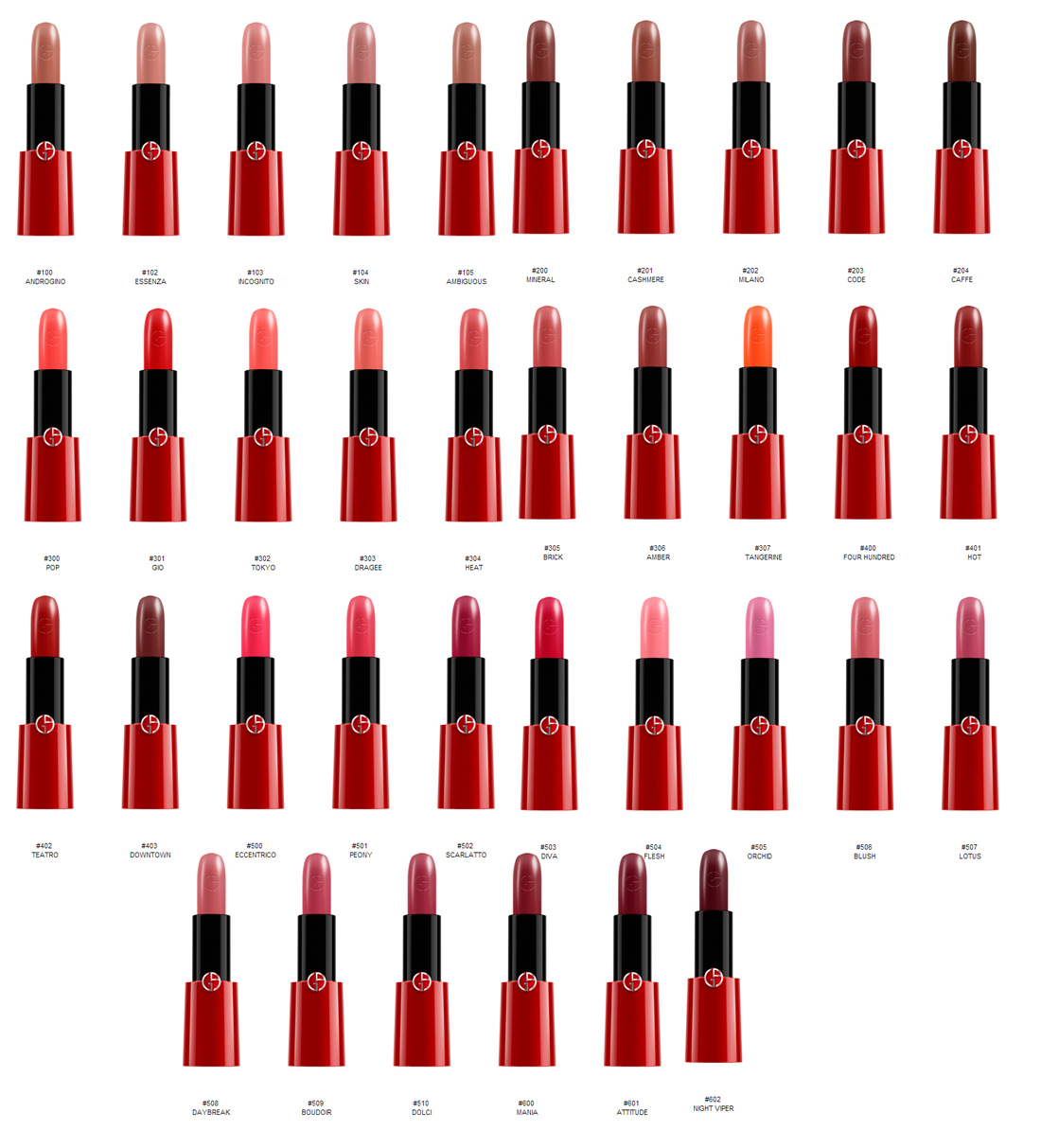 As for Dior,
Read More
There are a lot of amazing new products from Dior for AW. Not only they are re-launching their lipstick range but also brining out cream eye shadows and a huge selection of beautiful blushes.
So here is a preview of the everything, along with their Mystic Mettalics Fall 2013 collection.
Face
Diorblush: Beige Jacket, Pink Coquette, Rose Cherie,  Brown Milly, Redissimo, Coral Cruise, Coral Croisette, Cocktail Peach, Pink Bow, Rose Libertine, Rose Diorette, Mauve Princess, Happy Cherry, Beige Petal, New Red, Beige Nude, Amber Show, Gold Addict, Star Fuchsia, Peach Party, Mimi Bronze, Orange Riviera, Miss Pink, Lucky Pink, My Rose, Lady Red.
Beige Jacket, Amber Show, Brown Milly, Mauve Princess, Pink Diorette and Redissimo.
 Eyes
Diorshow Fusion Mono Eyeshadow
001 Lune
021 Etoile
081 Aventure
281 Cosmos
381 Milenium
661 Meteore
821 Chimere
881 Hypnotique
I am personally very excited about these!
5 Couleurs Mystic Metallics
Read More
I love experimenting with my makeup but sometimes I get stuck in a certain routine, just like now. I have been wearing the same kind of look for the last several weeks almost every day.
So what is it all about?
Face
For the base I've been usually using Clarins' BB Cream or Rouge Bunny Rouge Tinted Moisturizer to even out the skin tone. I love that both products feel light on the skin, which is exactly what you want in summer.
I have been skipping blusher lately. Shocker, right? And instead I have been using bronzers, just any that is around, really.  Below you can see pictured Clarins, Benefit and Trish McEvoy just as an example.
Finally my skin tone  is a perfect match for Jouer highlighter, this warm tinted product gives a beautiful golden glow, just perfect paired with some bronzer. I definitely recommend it for a sun kissed look. As for High Beam, it is a good ol' favourite of mine, it never fails.
Eyes
I've been hardly using any eye shadows, expect this quad from Daniel Sandler and some matte shades. For me it's all about the
Read More