So many new lip products were launched recently, so let's take a look at some of them:
Dior Fluid Stick, £26, available in 16 shades.
Dior know how do make good lip products and how to present them!Probably the most exciting launch. This is basically a super-pigmented and glossy "liquid lipstick". I would recommend checking out Dior's website for all the details, tips and the awesome promo video. This launch reminded me why I love makeup so much, it is beautiful, and inspiring…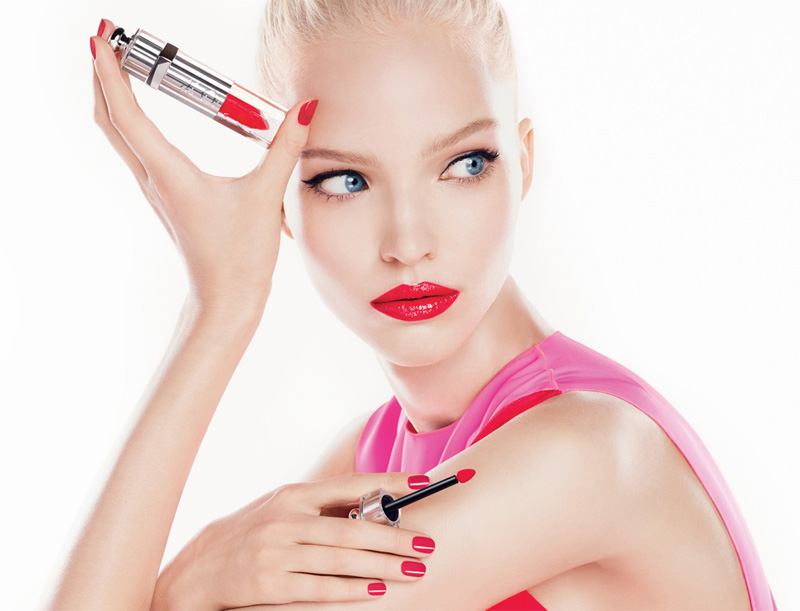 Dolce&Gabbana Classic Cream Lipstick, £24. Available in 9 shades.
If I'd like a beauty product inspired by a celebrity – that would be definitely inspired by Monica Bellucci, she is the most gorgeous woman, in my opinion. I just only have to decide which shade to get now…
GOSH Lip Lacquer, £5.99 available in 8 shades
These look super cute, and
Read More
Look what luxury brand brought out eye brow pencils - Dolce & Gabbana Makeup.
They just launched four Shaping Eyebrow Pencil (£33) in 1 Soft Brown, 2 Chestnut,  3 Mocha,  4 Stromboli.
These double ended eye brow pencils (with a brush on the other end) are promised to be water and smudge-resistant. They do look amazing, and they better be great for the price. The only pricier option is the one from Tom Ford, £34.  I think I will be sticking to my Hourglass' eye brow pencil which is only (compared to these), £26.
There is also a new Dolce & Gabbana Makeup Perfection Veil Pressed Powder( £44) available in
Read More
This season Dolce & Gabbana released a collection called Sicilian Jewels which, as you can guess, was inspired by jewels  and Byzantine mosaics, and includes four Classic Cream Lipsticks (£27) and four Intense Nail Lacquers (£19), which are sold separately.
There are two warm toned shades: golden Topazio and green Emerald.
And two cool toned shades: lilac
Read More
Here is a preview of some of the latest foundation launches…
I haven't tried any of them, so I am providing the official description for you to decide which one you'd like to try.
Dolce & Gabbana Makeup Perfect Matte Liquid Foundation, £38
Classic Natural Glow, Rose Beige
"The formula of the foundation  features an innovative MatteAdapt System that self-corrects signs of imperfections to uphold an impeccable complexion for longer. It imparts a velvety matte look that is soft to touch. A special blend of nourishing vitamins, minerals and SPF20 protection enrich the formula, ensuring it stays perfect all day long."
 Lancôme Teint Visionnaire, £36
Lys Rose, Beige Noisette, Acajou 
" High Coverage Corrector is enriched with Vitamin CG. Its creamy texture immediately reduces the appearance of dark spots, dark circles and imperfections.
 Flawless Perfecting Foundation flawlessly evens out the
Read More
Remember the Dolce & Gabbana Animalier bronzer? This time the brand is releasing a whole Animalier collection with the bronzer, eye shadow quad, lipsticks and nail polishes.
Although I am personally not a fan of leopard, fans of the print will be excited!
Animalier Glow Bronzing Powder, £40
Bronzer inspired by the leopard print with mink, beige, bronze and coffee shades. According to the brand this bronzer is channelling the warm glow of the Saharan sun.
Animalier Smooth Eye Colour Quad Desert 123, £44
Mink, beige, bronze and coffee. This has to be my favourite product from the collection.
Animalier Classic Cream Lipstick, £26
Iconic, Desert and Caramel
Intense Nail Lacquer, £18
Honey 104 and
Read More