Here is a preview of some new cream eye shadows that are out for Christmas. You can actually browse some other ones out  for Christmas here.
The products in question are:
Shiseido Shimmering Cream Eye Colour, £22 from here.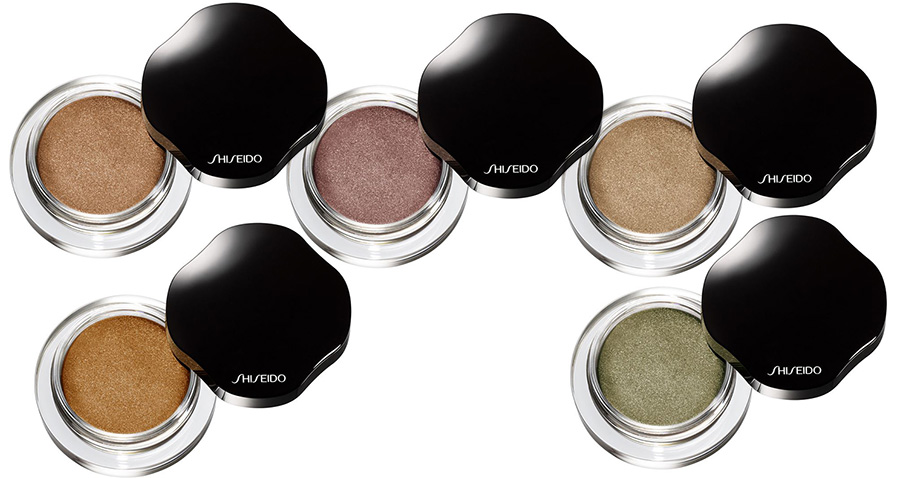 They are described as those that have "lasting brilliance and luxurious shine".There are five new neutral shades, such as champagne, bronze and moss: BR 731, VI730, BE728,  BR 329, GR732
Dolce & Gabbana The Essence Of Holidays Perfect Mono Cream Eye Colour, £25 from here.
Read More
Here is a quick look at Dolce & Gabbana Summer Shine makeup collection for Summer 2015. I personally really like that  blue lipstick, apricot blush and the highlighter (based on the promo images).
I was also surprised to find out that the look for the promo photo was created by Tom Pecheux not Pat McGrath.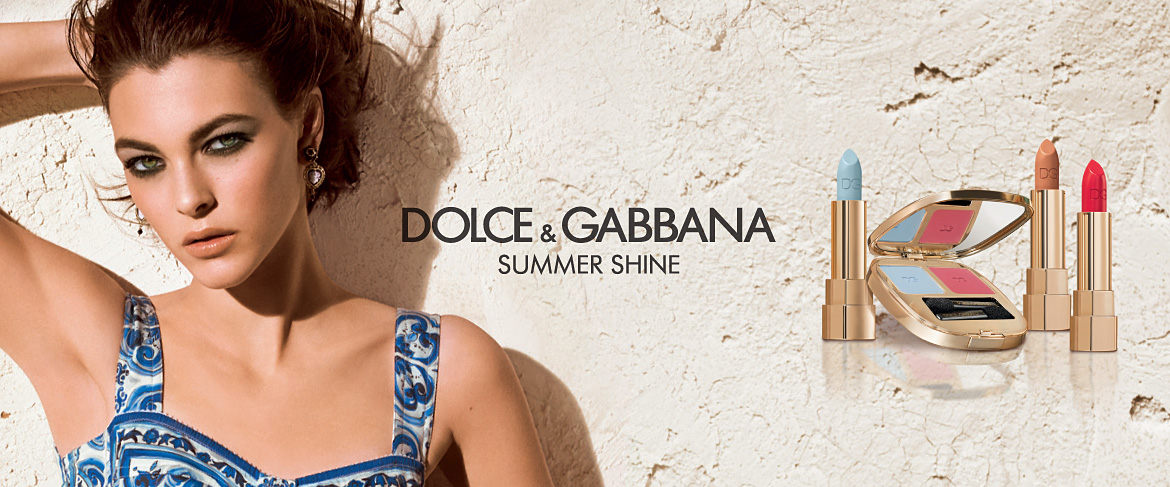 The products are:
Two eye shadows palettes  – The Eyeshadow Duo Summer Hue (£33) and The Eyeshadow Quad Brown Blush (£42)
Two face products – Glow Illuminating Powder Luna (£36) and The Blush in Apricot (£33)
Shine Lipstick Summer
Read More
As promised, here is the second post about the upcoming new lipsticks for SS15. And this time it's more of a "classic"  selection, even a matte option:
Be301 Carrera, By Dolce, Oxblood
Burberry Kisses (£25 from Harrods)
"The weightless gel texture formula delivers a customisable make-up result – a single kiss of colour gives understated luminosity, two or three kisses gives intense depth and vibrancy. Enriched with a blend of tea, lavender and rosehip."
Shiseido Veiled Rouge Lipstick ($25 from Nordstrom, £19.50 from Harrods.)
"Long-wearing, hydrating
Read More
Some of the products from Dolce & Gabbana Makeup Collection for Spring 2015 are absolutely gorgeous!
And I am talking about:
The Blush, £31. 50
Classic Cream Lipstick, £24.50
Intense Colour Gloss, £21. 50
Bouganville, a vibrant and full-bodied bold fuchsia
How beautiful are those raspberry/fuchsia products? There is also a nail polish, dreamy.
The other items are:
One  more shade of
Read More
It's November, so it's ok to shop for Christmas presents, right? Here are the new releases from two luxury brands which would make a great present for any beauty lover.
Dolce&Gabbana brought out some collector's items, decorated with symbolic motifs,  which give us an insight into the  heritage of the designers through the Ancient Coin and the Iconic Red.
 Glow Bronzing Powder Collector's Edition Desert (£42) a glowing bronzer for a sun-kissed effect.
Dolce & Gabbana Glow Illuminating Powder Collector's Edition (£42)  radiant highlighter for face and eyes.
Already available form Harrods.
Le Metier de Beaute released two new kaleidoscope palettes, their signature, one for the eyes, and the
Read More