Two luxury makeup brands launched new eye products.
Cream eye shadows – Perfect Mono from Dolce & Gabbana with a high concentration of oils and silicone and silk elastomers. There are eight matte shades and six pearl, all of them are inspired by the Mediterranean.
Pearl: 10 Innocence, 20 Goldust, 50 Bronze 90 Amore, 100 Dahlia, 130 Stromboli.
Matte: 30 Nude, 40 Desert, 60 Cocoa, 70 Sage, 80 Elegance, 110 Indaco, 120 Coffee, 140 Lava.
New cream eye shadows is always a good launch, and I love the look of Dahlia personally.
As for Lancome, their mascaras are
Read More
Here is a preview of the Dolce & Gabbana's new nail and lip releases for summer 2014.
First of all, there are 3 new Intense Nail Lacquers (£18.50) green, pink and orange with a metallic bronze, inspired by the goddesses. Each has a correspondent name: Gaia, Maia and Daphne.
Besides the nail polishes, you can get  five new shades of
Read More
So many new lip products were launched recently, so let's take a look at some of them:
Dior Fluid Stick, £26, available in 16 shades.
Dior know how do make good lip products and how to present them!Probably the most exciting launch. This is basically a super-pigmented and glossy "liquid lipstick". I would recommend checking out Dior's website for all the details, tips and the awesome promo video. This launch reminded me why I love makeup so much, it is beautiful, and inspiring…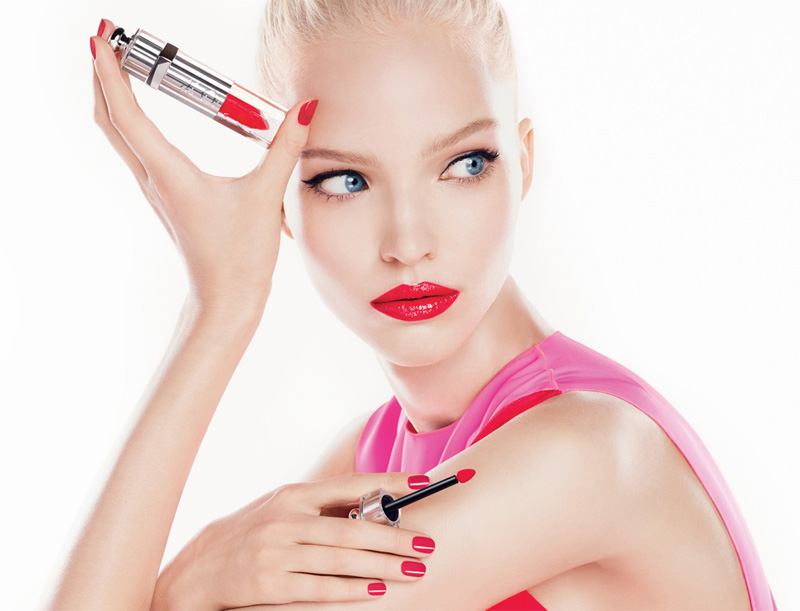 Dolce&Gabbana Classic Cream Lipstick, £24. Available in 9 shades.
If I'd like a beauty product inspired by a celebrity – that would be definitely inspired by Monica Bellucci, she is the most gorgeous woman, in my opinion. I just only have to decide which shade to get now…
GOSH Lip Lacquer, £5.99 available in 8 shades
These look super cute, and
Read More
Look what luxury brand brought out eye brow pencils - Dolce & Gabbana Makeup.
They just launched four Shaping Eyebrow Pencil (£33) in 1 Soft Brown, 2 Chestnut,  3 Mocha,  4 Stromboli.
These double ended eye brow pencils (with a brush on the other end) are promised to be water and smudge-resistant. They do look amazing, and they better be great for the price. The only pricier option is the one from Tom Ford, £34.  I think I will be sticking to my Hourglass' eye brow pencil which is only (compared to these), £26.
There is also a new Dolce & Gabbana Makeup Perfection Veil Pressed Powder( £44) available in
Read More
This season Dolce & Gabbana released a collection called Sicilian Jewels which, as you can guess, was inspired by jewels  and Byzantine mosaics, and includes four Classic Cream Lipsticks (£27) and four Intense Nail Lacquers (£19), which are sold separately.
There are two warm toned shades: golden Topazio and green Emerald.
And two cool toned shades: lilac
Read More