I am a big fan of cleansing balms and melting cleansers mostly because they work great for my dry and sensitive skin, and  also because I love to massage my face while using a cleanser.
It all started with Elemis Melting Cleansing Gel (review) back in 2011, and I never looked back! Over the years I have now tried quite a few, so decided to make a lill' round-up. Maybe, if you are looking for such kind of cleanser, this will be helpful.
Elemis
Read More
I love a good cleansing balm, and  Elemis' Pro-Collagen Cleansing Balm (105g,  £39.50) is definitely  a great one!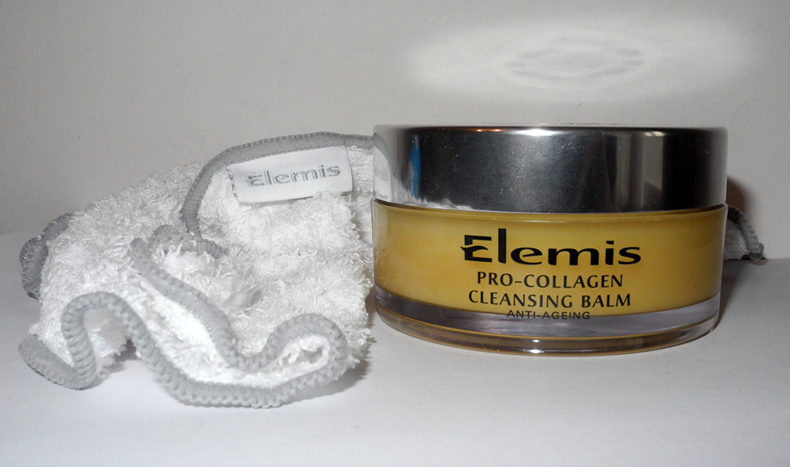 It delivers everything you'd expect from a luxury brand's product.
It smells amazing, which helps to relax and lifts up the mood. Contains  geranium, lavender, chamomile, eucalyptus, ho wood, orange, menthol and clove, starflower and elderberry oils, doesn't dry out the skin, and leaves it soft and
Read More
New launch from Elemis is always exciting, this time the brand is bringing out a new bath product - Jasmine & Rose Milk Bath.
Elemis know how to make luxurious shower and bath products, among other things, so I am sure that this new offering with  Turkish Rose, Egyptian Jasmine, camellia and argan oils  won't be an exception.
It will be available exclusive at
Read More
It's time for October Favourites. And I actually love  writing about the products that I liked the most during the month, I love analysing  and "documenting" my preferences, so that way I can keep a track of the products that stand out for me.
So here we go…
Makeup
ArtDeco Cream Rouge For Cheeks and Lips in 17 Creamy Mauve  (review & swatches)
You know me, and my love for cream blushers. This one is my latest discovery. I love the natural and dewy effect it gives. Plus it works amazingly both for cheeks and lips.
Chanel Le Volume de Chanel Mascara in 10 Noir (review)
One of the best mascaras I have ever used.  Ultra black. Dramatic. Volume. Length. Holds curl. You have to try it!
Skin and Body Care
REN Rosa Centifolia No1 Purity Cleansing Balm (review)
Yes, I am including it in my monthly favourites yet again, as I love it that much. Mild but effective cleanser, which doesn't strip the skin but leaves is smooth and soft.
Costes Soap Bar (review)
It is
Read More
Being a big fan of Elemis' Nourishing range, Shower Cream and Milk Bath are fantastic products, I had high hopes for their Nourishing Body Scrub.
Here is how it looks like, it comes in a chic dark blue tube which could also work for boys (which means that your man can borrow it when you don't know).
As for the product itself – I really love it! The texture is creamy and it sticks to the  skin, without falling all over the bath/shower and making a mess.  I personally use it on the dry skin and I don't need that much [product], so the tube will last me for some time.
The scrub contains natural exfoliators of rice, bamboo and bora bora sand which are exfoliating  enough (just how I love it, I personally don't like when scrubs are too smooth, know what I mean?) but
Read More