Nude eye shadow palettes continue to take the (beauty) World by storm. Here are the newest variations.  Do you like the look of them, or do you have enough nude palettes to last you for a life time?
Bobbi Brown The Nude Library 25th Anniversary Edition, $200 from Saks
This palette was created to celebrate Bobbi Brown's 25th anniversary, and  features the most-loved and best-selling nude eye palettes from Bobbi's archives. Sounds like a must-have, Bobbi does know her  neutral shades.
Estée Lauder Sultry Nudes Eye Shadow Palette, £44 from Harrods.
A palette which features 14 eye shadows with different finishes. There is also a
Read More
As I have already mentioned, I do not get excited for celebrity beauty collaborations that often. However, I am all in if Victoria Beckham has anything to do with it.
And here is finally a preview of the collection which Victoria posted herself!
What do you think? It looks very chic to me, in fact, it looks more like  Tom Ford beauty than Estee Lauder.
And, although
Read More
If you want to treat yourself to a new cheek palette, here are three options you can choose from: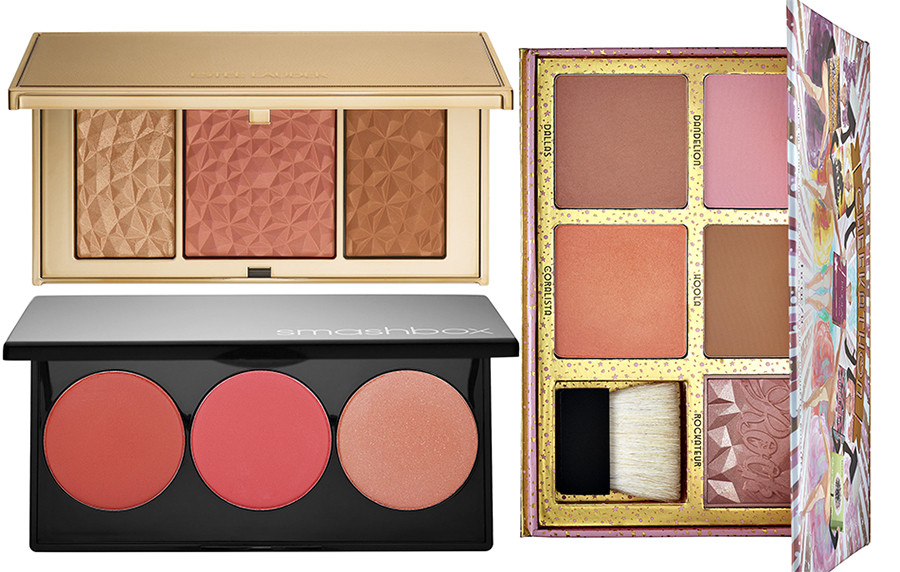 Benefit Cosmetics Cheekathon Blush & Bronzer Palette, $58 from Sephora
 Dallas box o' powder blush in Dusty Rose  (my review)
Dandelion box o' powder blush in Baby Pink
CORALista box o' powder blush in Coal Pink
Rockateur box o' powder blush in Rose Gold
Hoola matte bronzer (my review)
Natural-bristle brush
All blushes and bronzers are full sized
Estée Lauder Bronze Goddess Summer Glow Multi-Palette, $50 from Sephora
"Illuminate, contour, and blush with
Read More
I am not really someone who is very into celebrities but if you follow me on Pinterest , you could notice that I have a board called Girls where I pin photos of my girl crushes.
Zoë Kravitz and Victoria Beckham often appear in that folder: Zoë is like the most gorgeous and stylish girl ever and Victoria is someone I liked since the Spice Girls era. This is why both news I find to be amazing.
What news exactly?
Apparently, Victoria Beckham collaborated with Estee Lauder, and above she is wearing the products which will be available in several months. Here is what she wrote on her Instagram:
Read More
As promised, here is part two of the new lipstick launches for AW 2015. And it is a lip lacquers/ liquid lipsticks edition. Let's take a look…
MAC Vamplify Lip Lacquer, £18 and $20 from Nordstrom.
Official description: "Most dramatic lip gloss yet. Infused with a new colour-boosting technology, the formula is loaded with high-powered pigments. One swipe loads lips with attitude, as a combination of lush natural oils polish with moisturizing colour. The formula contains coconut, sweet almond, avocado and sesame "
Available in 14 shades,  shown in Speed Up (bubblegum pink)
Estee Lauder Pure Color Envy Liquid Lip Potion, $30 from Neiman Marcus, £20 from Harrods
Official description: "Innovative liquid lipstick-hybrid plumps with continuous moisture. Saturated with high-intensity colour, without sticky shine lips look pouty, sculpted and sexy. The creamy, moisture–rich formula glides on in one effortless swipe of bold liquid colour. Goes on wet. Comes on strong. Lasts up to
Read More