Here is a quick update about some brand new luxury makeup products that caught my attention.
GIVENCHY Les Mini Prismes
A mini compact Givenchy case just looks adorable! Inside you get  The Le Prisme Yeux Quator in Purple Show 71,  Le Prisme Visage Mat in Beige Mousseline 84, Le Prisme Blush quad in Vintage Pink 22. There is also a mirror, mini powder brush, and eye shadow.
You can buy it from Sephora for $39
LANCOME Golden Riviera limited edition star bronzer
How gorgeous is this Lancome's bronzer?  Only
Read More
While I am still waiting for the final versions of the AW beauty press releases from several brands, here are the previews of some upcoming Autumn 2014 makeup collections:
Cheek Melange, Creme Smooth Lip Color in Plumberry;  eye palettes by shu uemura
Photos of Estee Lauder Autumn collection at British Beauty Blogger. Jane has some other Fall releases covered, as well.
shu
Read More
How gorgeous is this new Bronze Goddess promo with Joan Smalls? In my opinion, she is one of the most beautiful women ever, and such makeup & style really suit her.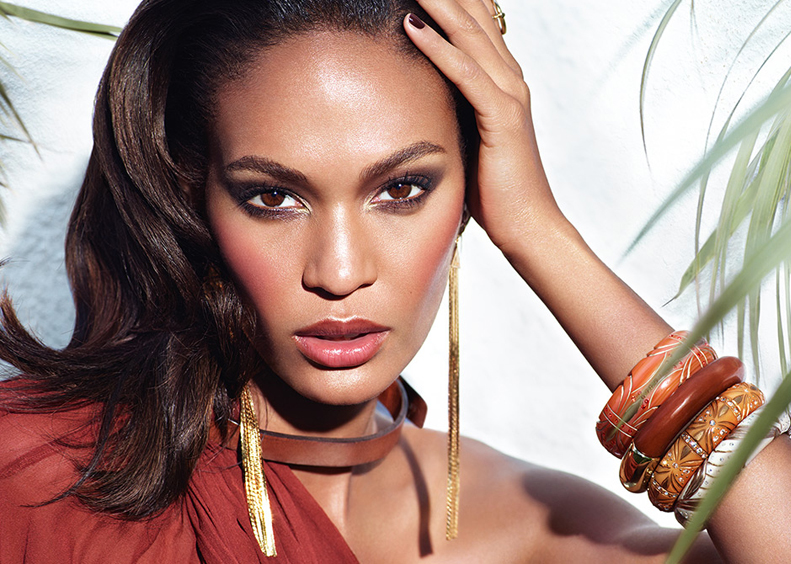 As you know, Bronze Goddess is a range of self-tanners, liquid and powder bronzers, plus some Limited Edition releases which are new each year.
So what are the new products for Summer 2014?
Bronze Goddess The Nudes EyeShadow Palette, LE ($60) with 5 sunlit nudes and 3 high-impact metallics
Bronze Goddess Cheek
Read More
There are quite a few new lip products for Spring 2014. And there is nothing like a new lipstick (or a gloss), right? Especially with the VDay just around the corner. For some reason I am excited about it this year, whhaaaat?!
Here are just some of them:
YSL Gloss Volupte 2014, £21
Available in 24 shades, the one shown is 19 Rose Orferve
These are promised to be  glossy and hydrating, with the innovative applicator which helps with a  flawless application.
Sisley Phyto Lip Twist, £29
Available in 6 shades, the one shown  is Baby.
Described as a tinted balm with the colour of a lipstick and shine of a gloss, it leaves the lips supple and smooth thanks to the plant-based active ingredients.
Estee Lauder Pure Color Envy Sculpting Lipstick, £24
Available in 20 shades, the one shown  is  Tumultuous.
Brand new lipsticks from Estee Lauder offer high-intensity colour-in one stroke. We should be
Read More
This Fall Estee Lauder brings out a range of new products which are a part of the Metallic collection.
Tom Pecheux, Creative Makeup Director of the brand comments: "When it comes to colour, there are no limits. I like to have freedom. Metallic makeup does that."
This collection will be available exclusively from Harvey Nichols starting 29th of July 2013.
The products are:
Pure Color Instant Intense EyeShadow Trio (2g, £27)
Gilded Chocolates
Smoked Chrome, Arctic Zinc, Steel Lilacs, Platinum Petals, Gilded Chocolates, Amber
Read More