Looking for a new bronzer? You can see some of the new ones here – summer 2016 launches.
But here are there options from Gueralain, Bobbi Brown and NARS that caught my attention.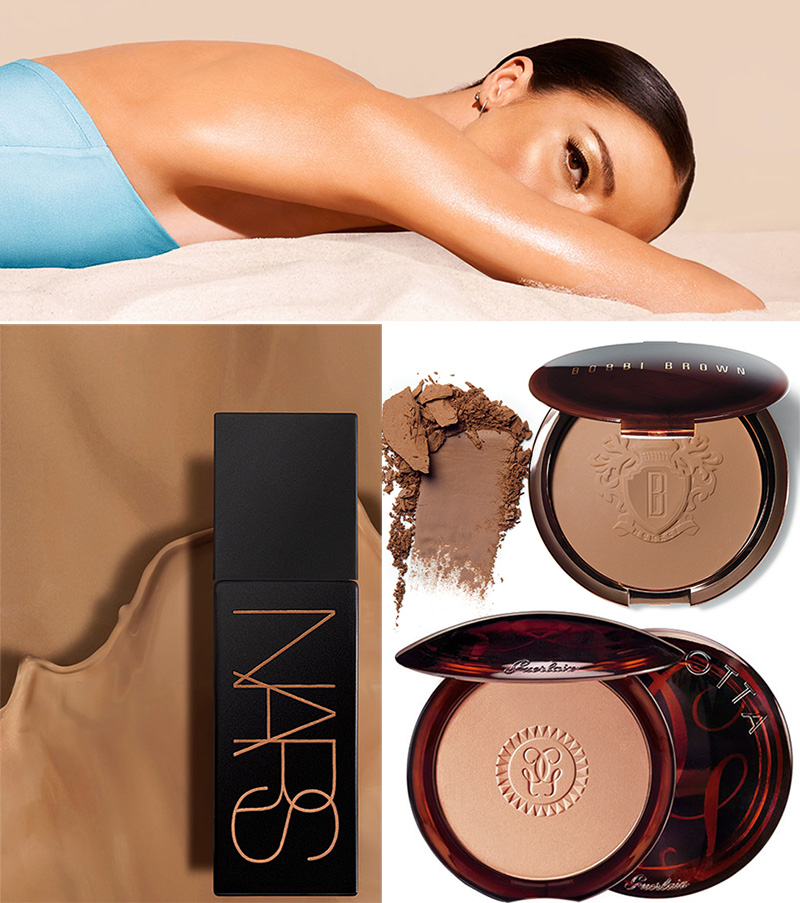 Guerlain Terracotta 2016 Original Bronzing Powder,  £36 from Harrods and $53 from Saks.
Cult  Terrracotta bronzers are out again! They offer  "an instant natural glow, at any time of year, in one quick, easy motion. Its formula, enriched with moisturising active ingredients, does not dry out the skin. It ensures long-lasting comfort. Neither too shiny nor too powdery thanks to an ultra-thin film which perfectly embraces all the contours of the face."  Shades: Golden Deep, Moyen Brun, Intense, Nat Blondes, Brunettes, Blondes (shawn),  Nat Brunettes and Moyen Blondes.
Bobbi Brown Face & Body Bronzing Powder, $48  Nordstrom
"A warm,
Read More
Fans of Guerlain will be delighted to hear about the launch of the new La Petite Robe Noire inspired makeup range of lipsticks and nail polishes.
There will be 20 scented lipsticks  (£21.50) and  10 nail polishes (£17).
The lipsticks come in black cases with a clear caps with a heart on top. They are promised to give  "Lightness and richness. Sweetness and Shine." Besides the classic nudes, pinks and reds, there is also a dark shade in the range.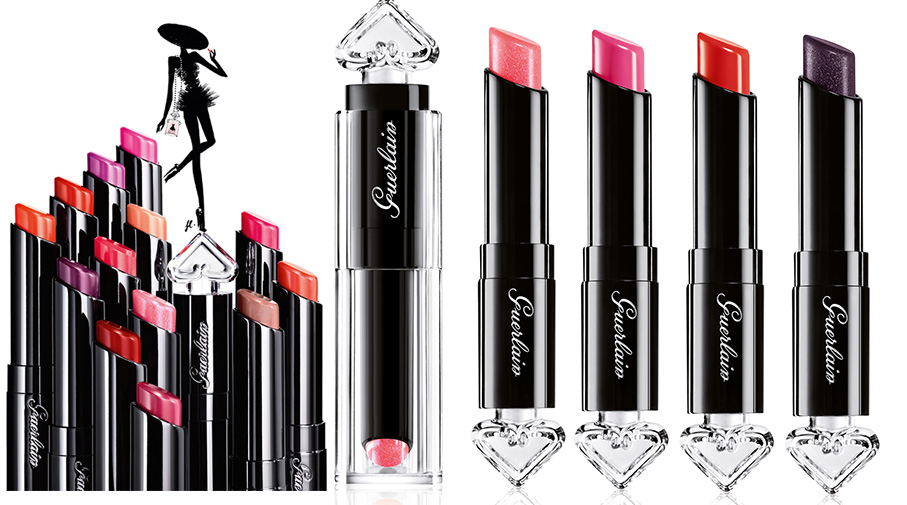 As for the nail polishes,  they
Read More
Guerlain Spring 2016, anyone? New meteorites, blush and eye shadows with positive message and  spring-like shades and new colours of lipsticks and eye pencils.
Meteorites Voyage Pearls of Powder Refillable Compact, $179
"Meteorites Voyage is a refillable pressed powder compact with a universal harmony of corrective and illuminating shades that adapts to a range of skin tones. This universal shade corrects and illuminates the complexion with an ultimate radiance. The refillable case holds a blend of 5 different colors of micro pearls, hand-made and compacted by Guerlain's craftsmen. White to reflect light, Purple to capture light, Green to combat redness, Champagne to illuminate, Pink to reveal a glowy effect."
Perfecting Meteorites Primer,  $74
Gel colour correcting primer that adds glow and radiance.
Blush Duo, $62
"Smile" 2-in-1 blush/highligher with a deeper pink shade to enhance the apples of the cheek and a lighter pink to highlight the cheekbones.
Eyes
 Long Lasting Single Eyeshadow, $34
Buttercup
Read More
You can always count on Guerlain when it comes to luxury limited edition seasonal releases. Their Christmas 2015, Winter Fairy Tale, collection is not an exception.
Of course, there is a new version of the collectable  Météorites Perle des Neiges ($80), which come in a beautiful festive packaging. There are even star shaped mateories! Beige to even out the skin tone, champagne to illuminate and golden for a subtle sun-kissed effect.
The other star product, in my opinion is the  Ors et Merveilles Eyes and Blush Palette ($90) which contains wearable shades for the eyes and blushes to brighten up the complexion.
There are also two powders:
Read More
Guerlain's Autumn 2015 makeup collection, Bloom of Roses, looks more like Spring collection to me with neutral and subtle, rose inspired beauty products. But, maybe it's a good thing to be unlike other brands, colour wise. And is actually my personal favourite along with Chanel.
The brand itself descibes this collection as  the one that brings "lightness and well-being to the season."
The new products are:
 KissKiss Roselips  ( £23) a rich tinted lip balm enriched with rose oil, available in six shades: Chic Pink R372 A powder pink beige,Peach Party R346 A vibrant sunny orange,Wonder Violette R374 A chic violet, Pink Me Up R373 A very fresh pink and, Crazy Bouquet R329 A delicious red and Morning Rose R371 A colourless balm boosted by an active ingredient that interacts with the natural pH levels of the lips to give them a slight tint (shown).
Nailift La Base (£19) which is like a nail perfector.
Rose Aux Joues blush (£33.50) with 'Pink Booster' pigments.  It is a re-designed blush and is available in 1. Morning Rose: a very fresh pink  (shown)/ 2. Chic Pink: a soft brick with fine golden pearl sparkles / 3. Peach Party: a tender coral / 4. Crazy Bouquet: a sunny bright red / 5. Wonder Violette: a powdery plum / 6. Pink Me Up: a punchy pink.
Products that are added to the already existing line are:
Read More