Look what just landed in my inbox – gorgeous promo photos of Guerlain's Summer 2014 makeup collection – Sun Celebration! I have already posted about this year's Terracotta release, by the way, too.
This summer Guerlain Terracotta celebrates 30 years, so the brand brought out a drop-dead gorgeous Terracotta Sun Celebration Powder (£47 / €65). Seriously, how beautiful is that bronzer/blush  wooden compact (it has a mirror, too) with flaming orange, burnished brown, sensual golden shimmer, sunset pink shades and a golden metallic sun in the centre?
Terracotta Le Parfum (£46 / €62)
Guerlain describe this fragrance as "The Allure of the Sun, in a Bottle". Thierry Wasser interprets the legendary powder as a fragrance.  It is  "irresistibly sensual, exotic and luminous, inspired by the radiant realm of Terracotta." The notes are: fresh bergamot, tiaré flower and ylang – ylang.
So what else is  in the collection?
Rouge Automatique £25 / €34
Read More
All the fans of Guerlain Terracotta – rejoice, this years the brand brought out a new and exciting product – Joli Teint.
Joli Teint Beautifying Foundation SPF 20 – PA++ £34.50 / €46.50
Olivier Echaudemaison, Guerlain's Creative Director, describes it as a foundation which "combines translucency, lightness and luminosity". According to the brand, it's the first Beautifying Foundation for an instant Sun-kissed Healthy Glow. It should help to counter the fatigue that dulls the complexion and add some healthy colour, glow and luminosity to the face.
There are five shades to choose from: Clair,  Naturel, Moyen, Fonce and Ebony.
Sunless Tinted Self Tanning Gel £35.50 / €48.00
Moisturizing tinted gel that creates an instant tan, enriched with agran oil.
After
Read More
Pink is the colour for Spring 2014, a lot of beauty brands have at least one rose-tinted product in their seasonal release. And it's not a surprise, what other shade can perk up your complexion and make it look fresh and youthful?
Even the promo photos of the leading luxury beauty brands [YSL, Givenchy, Lancome, Burberry, Dior, Guerlain] give us an inspiration on how to wear pink, which is always feminine and classy. And with all the variations of this prettiness, colour and texture wise, every girl, no matter what age and skin tone, can find a suitable product.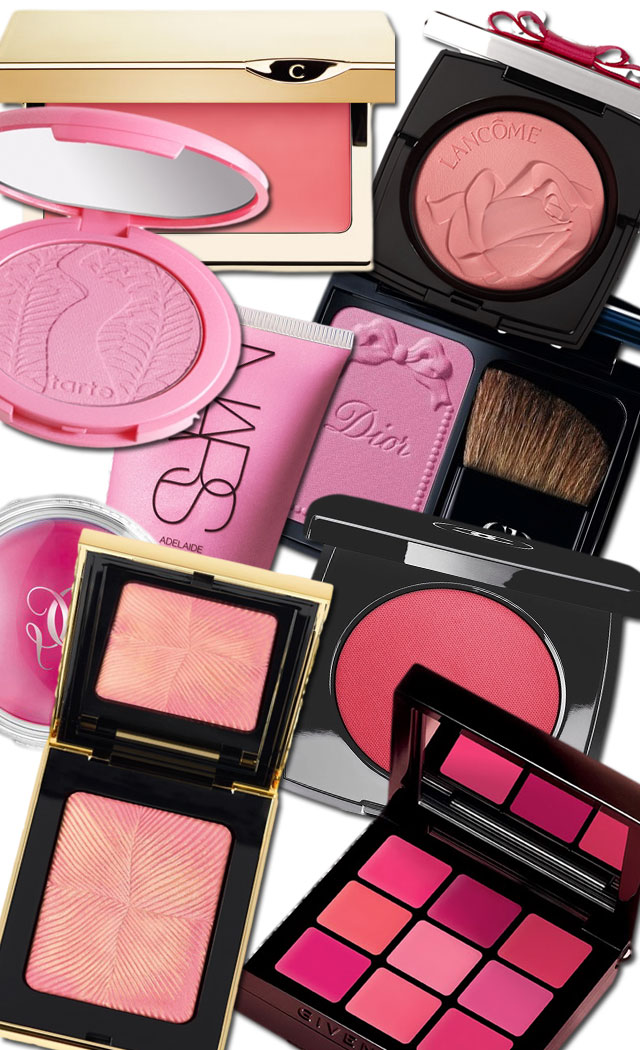 Here are some of the products you can choose from:
Clarins Multi-Blush Cream Blush in 02 Candy, Lancome Blush Highlighter, Tarte Amazonian Clay Blush in
Read More
I used to be a bit obsessed with all the different nail polishes. All those out-of-this-world stunning shades and innovative finishes  really rocked my world. Of course, I am no way even close to the  real nail polish fanatics, but I do have several shades of yellow, for example.
But recently something changed and I've been wearing classic colours all the time, think red/berry/plum.  I don't know why, but every time I paint my nails with green or brown, I'm not feeling it. It's been like this for about two months. Back to the basics?
The only shades that
Read More
Guerlain's Spring 2014 makeup collection is all about the light and radiance, with the renewed meteorites in three variations, cute meteorites blushers, sparkling lips and nails top coats and, finally, a Guerlain eye brow kit!
Here is a fresh and feminine promo with Natalia Vodianova with pink, peach and lavender shades which are very spring appropriate…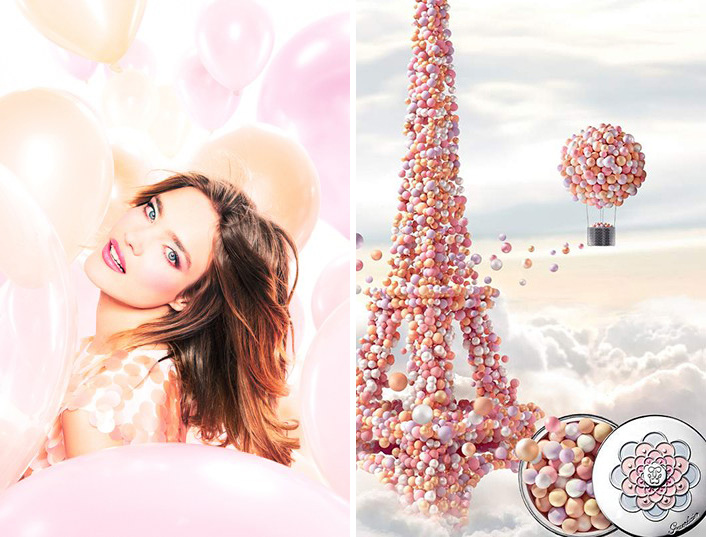 Meteorites Perles, £36 / €49
There are three new variations and here is the official description of each:
"Pure light for fair skin
Within the legendary harmony, green pearls form a halo for skin prone to redness, white pearls reflect the light to make the complexion glow and champagne pearls become one with the skin tone to gently illuminate it.
Tone-on-tone light for medium skin
The most nude harmony, in which beige pearls act as complexion-perfecting agents, champagne pearls naturally reflect the light and peach pearls give a satin sheen and a unique glow to the skin.
Warm light for golden skin
The most smouldering harmony highlights beige pearls that give harmony to the complexion, chocolate pearls with satin shimmers and vivifying fuchsia pearls that revive radiance for skin that looks good enough to eat."
Meteorites Brush, £ 23.50/ €35
Natural Pink Bristles – Sculpt And Highlight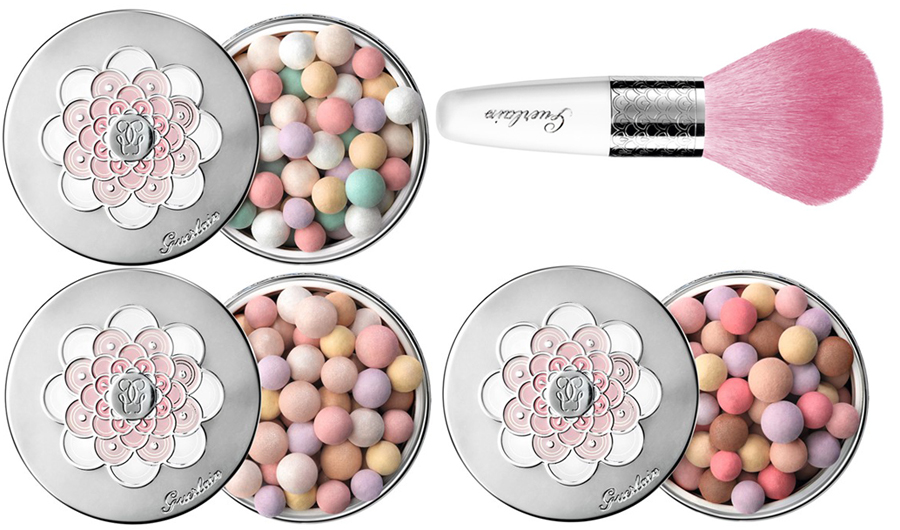 Meteorites Bubble, £26 / €37
Violet Scent- Satin Finish in 01 Pink and 02 Cherry
Star Dust A Dazzling Duo
Read More