You can always count on Guerlain when it comes to luxury limited edition seasonal releases. Their Christmas 2015, Winter Fairy Tale, collection is not an exception.
Of course, there is a new version of the collectable  Météorites Perle des Neiges ($80), which come in a beautiful festive packaging. There are even star shaped mateories! Beige to even out the skin tone, champagne to illuminate and golden for a subtle sun-kissed effect.
The other star product, in my opinion is the  Ors et Merveilles Eyes and Blush Palette ($90) which contains wearable shades for the eyes and blushes to brighten up the complexion.
There are also two powders:
Read More
Guerlain's Autumn 2015 makeup collection, Bloom of Roses, looks more like Spring collection to me with neutral and subtle, rose inspired beauty products. But, maybe it's a good thing to be unlike other brands, colour wise. And is actually my personal favourite along with Chanel.
The brand itself descibes this collection as  the one that brings "lightness and well-being to the season."
The new products are:
 KissKiss Roselips  ( £23) a rich tinted lip balm enriched with rose oil, available in six shades: Chic Pink R372 A powder pink beige,Peach Party R346 A vibrant sunny orange,Wonder Violette R374 A chic violet, Pink Me Up R373 A very fresh pink and, Crazy Bouquet R329 A delicious red and Morning Rose R371 A colourless balm boosted by an active ingredient that interacts with the natural pH levels of the lips to give them a slight tint (shown).
Nailift La Base (£19) which is like a nail perfector.
Rose Aux Joues blush (£33.50) with 'Pink Booster' pigments.  It is a re-designed blush and is available in 1. Morning Rose: a very fresh pink  (shown)/ 2. Chic Pink: a soft brick with fine golden pearl sparkles / 3. Peach Party: a tender coral / 4. Crazy Bouquet: a sunny bright red / 5. Wonder Violette: a powdery plum / 6. Pink Me Up: a punchy pink.
Products that are added to the already existing line are:
Read More
Remember this post about the blush sticks from Chanel and Dior? Yes, we have a new bush stick product – Estée Lauder Pure Color Blush Stick.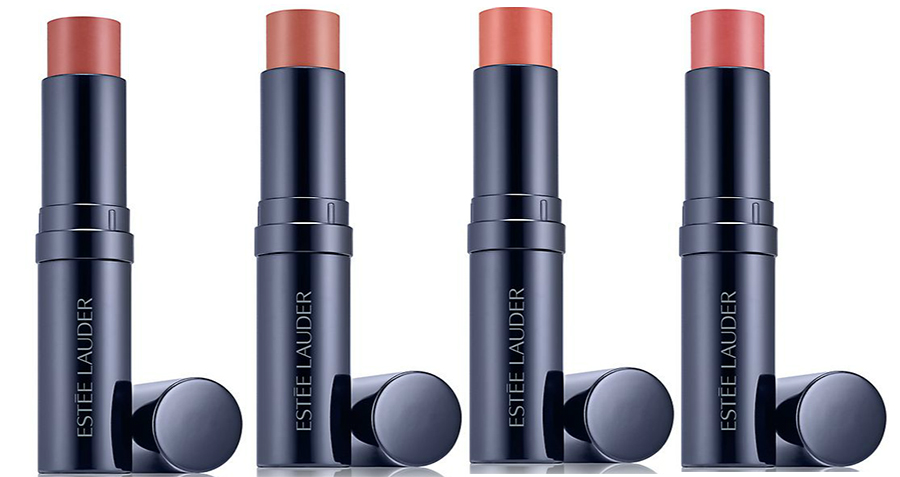 Described as  "ultra-creamy formula that glides on seamlessly for sheer, buildable color that lasts." There are four options to choose from: Blushing Berry, Cheeky Rose, Peach Rush and Pink Crush.
Already available from Saks for  $32.
So what do you think? How many other brands will bring sick blushes out?
By the way, there is also a
Read More
Here is a quick preview of the colourful offering from Guerlain for summer 2015.
The products are:
Rouge Automatique Hydrating Long-Lasting Lip Colour, £26.50/ €36
662 Fluo Stiletto

 603 Yellow-it-stick 
Gloss d'Enfer Bare lip sensation, £25.50 / €29.00
402 Browny Clap
 441 Tangerine Vlam
La Lacque Couleur Long-Lasting Colour and Shine Nail Polish, £19/ €24
 700 Blue Ocean
143 Nahema
Cils D'Enfer Waterproof Volume Creating Curl Sculpting Mascara, £18.50 / €23.50
Read More
Spring is the start of  the new season, and it is the time when we all want changes. I thought I'd share a little list of things that inspire me these days. Hope you enjoy.
Here is part one, my beauty list:
1. Start Wearing Bright Lipstick!
My friend is wearing Illamasqua Atomic. And myself – Guerlain KissKiss in 325 Rouge Kiss.
I wrote a post about makeup during a hard time here. As, I've already said – it won't make whatever you are going through go away, but it does make a positive impact.  Every little thing helps.
2.  Get That Glow.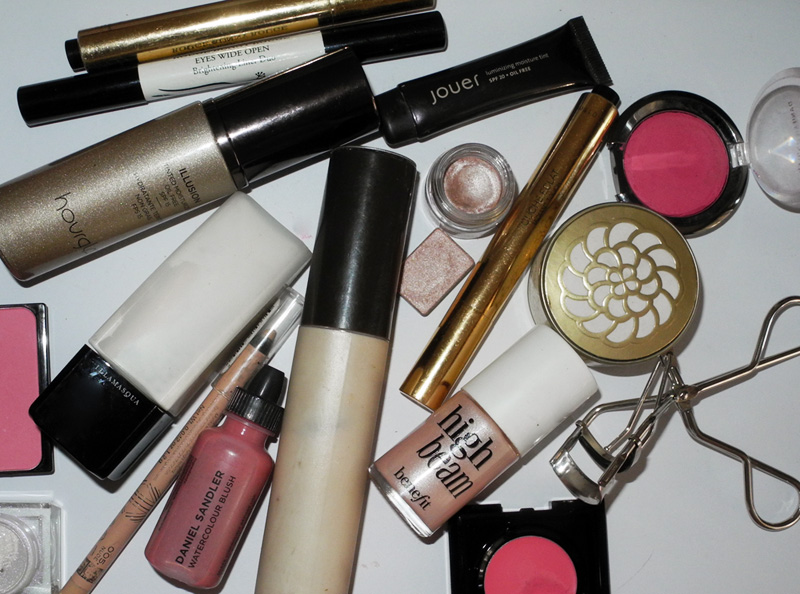 I actually did a very detailed post on how to fake achieve glowing  and radiant complexion with makeup. And you can all read about it here and here.
3. Invest in that "Radiance" Skincare.
Makeup is amazing! But it all starts with good skin. After winter it may look dull, grey and tired, this is why good quality serums and oils are a must-have. Below you can see two great options, and I plan on
Read More