Here is a preview of the new products from two brands that I really like: Hourglass and BECCA.
HOURGLASS Vanish Seamless Finish Foundation Stick,  $46 from Barneys
"A revolutionary foundation stick with the coverage of a concealer, the fluidity of a liquid, and the weightlessness of a powder in a long-wearing waterproof formula for undetectable full coverage. The unprecedented concentration of pigment in this foundation provides maximum coverage with minimum product, concealing all discoloration and imperfections for virtually perfect skin with a seamless finish."
Comes in 26 shades.
Hourglass is also available from from Sephora, Bergdorf Goodman, Net-A-Porter.com, Space.NK,
BECCA Shimmering Skin Perfector Slimlight, $28 from Sephora
Shimmering Skin Perfector Slimlight – Champagne Pop – soft white gold with pinky peach undertones
Shimmering Skin Perfector Slimlight – Topaz – golden bronze pearl
Shimmering Skin Perfector Slimlight – Pearl – soft luminescent white
Champagne Collection Angled
Read More
Don't we all want radiant glowing complexion for Spring/Summer? We want it all year round but after those dull grey winter months, especially. This is why the brands are brining out so many products from this category. Here are four new ones that are worth your attention.
Hourglass Ambient Light Correcting Primer, $44 from Sephora. Later from Barneys New York,  Bergdorf Goodman, Net-A-Porter.com, Space.NK,
"Light correcting primers that blur, smooth and perfect the skin for a soft, subtle glow. The oil-free, weightless formulas neutralize, brighten and soften light as the first step in creating your perfect light."
Dim Light – A natural beige that neutralizes light to create soft, dim lighting
Luminous Light – A champagne pearl that brightens light to create a luminous candlelit glow
Mood Light – A soft, sheer pink that softens light to create the most forgiving mood lighting
Illamasqua Beyond Powder, £32 from Selfridges
"A baked highlighting powder subtly adding a warm hue to your complexion for a natural, radiant glow. Whether you want to achieve an all over illuminating finish or simply highlight certain points, Beyond's lightweight
Read More
Hourglass just brought out Illume Sheer Color Trio which is a palette  of cream products: a highlighter, blusher and a bronzer. All products have creme-to-satin finish  and they are everything you need in one compact.
According to the brand the products seemingly melt into the skin and give a natural and radiant finish.
If you are a fan of Hourglass and cream textures – this looks like a must have.
The price is $62 and Hourglass is available from from Sephora, Barneys New York,  Bergdorf Goodman, Net-A-Porter.com, Space.NK,
Read More
If you are a fan of anything Hourglass Ambient Lightning  – I have great news. There is a new, fourth, product in the range. This time Strobe aka highlighting powders. And January is definitely the best time of the year for such a release, as we all need some post-holidays glow.
How are they described?
 formulated in a sheer base with concentrated ultra-fine mico pearl particles in varying sizes and refraction levels to give off a
naturally luminescent highlight to the skin without a heavy metallic finish.
developed with Photoluminescent Technology to capture, diffuse and soften surrounding light to refine the appearance of the skin.
can be used wet or dry for varying levels of intensity, taking you from day to night – from an everyday, wearable strobe highlight
to a dramatic evening strobe highlight.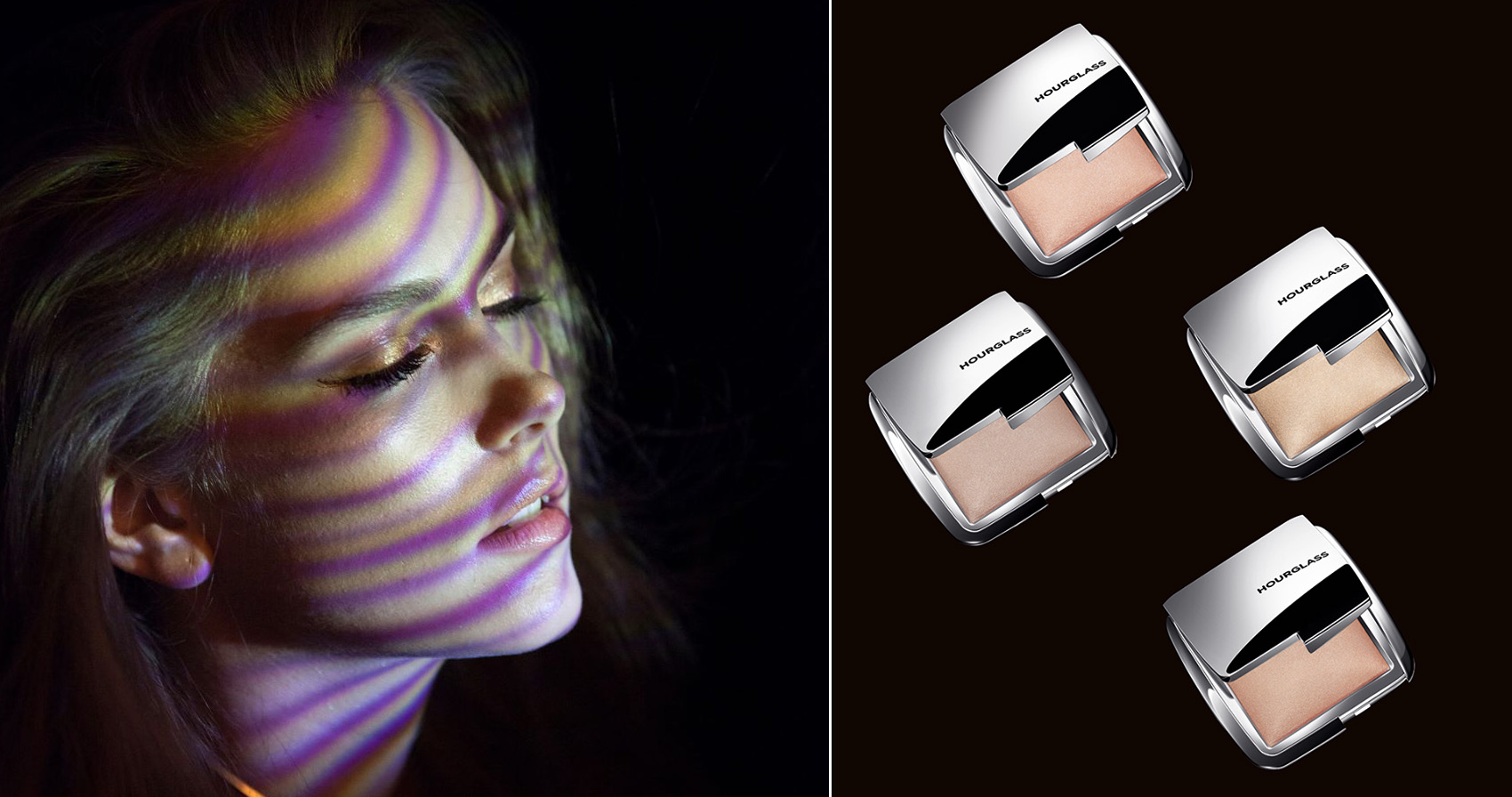 There are four shades to choose from:
Read More
Great news! Hourglass Ambient Lighting Edit for Christmas 2015 is already available form Sephora and Nordstrom for $80. And it is everything you'd want in a palette, the already cult powders, blushes and a bronzer. It comes in a signature luxurious Hourglass compact, too.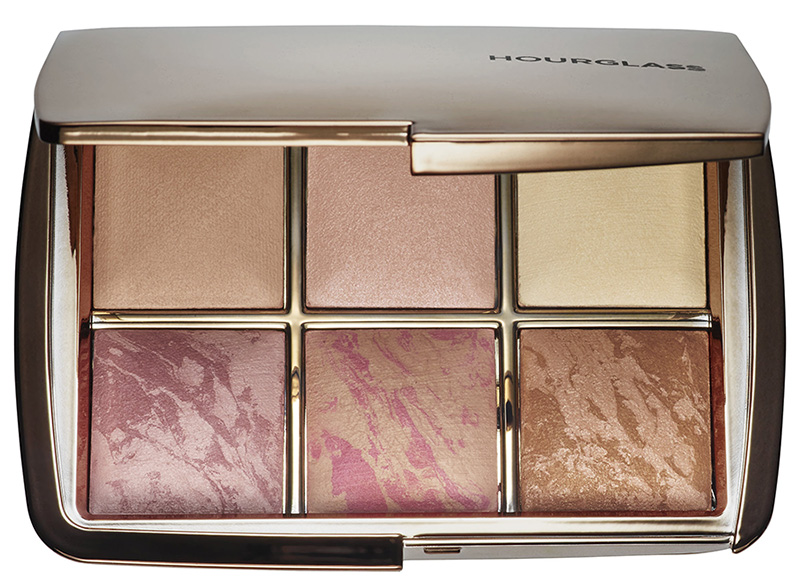 Palette includes 6 shades:
Read More