I've decided to share some of AW  2014 beauty campaigns that caught my eye.
First of all, here is a quick preview of the upcoming collection from Illamasqua – Once.   Hopefully, there will be more beautiful images and some exciting new products.
First look at Burberry's AW beauty campaign.  It's great to see different ethnicities, and  how the dusky pink shades look nice on both girls. Wendy Rowe did a great job, as usual.
I also really like the look from
Read More
Here is a preview of the newest Illamasqua makeup collection for summer 2014. To tell the truth, I miss their old collections with a lot of promo images and tonnes of new products with original and innovative colours…
Here is a promo image and a group shot of all the new releases.
So,  there are two new shades of Velvet Blushers (£21.50) which are a matte cream-to-powder blushes.
 Flirtatious, soft pink
 Conviction, bold pink
Besides the blushers, there is a
Read More
Do you remember my post about the pink makeup products for Spring? Pink is always the hottest shade for the new season, I personally believe that  rose-tinted cheeks instantly changes everything! You look fresher, and even younger, in a way.
This is why I've decided to show you five different variants that you may like…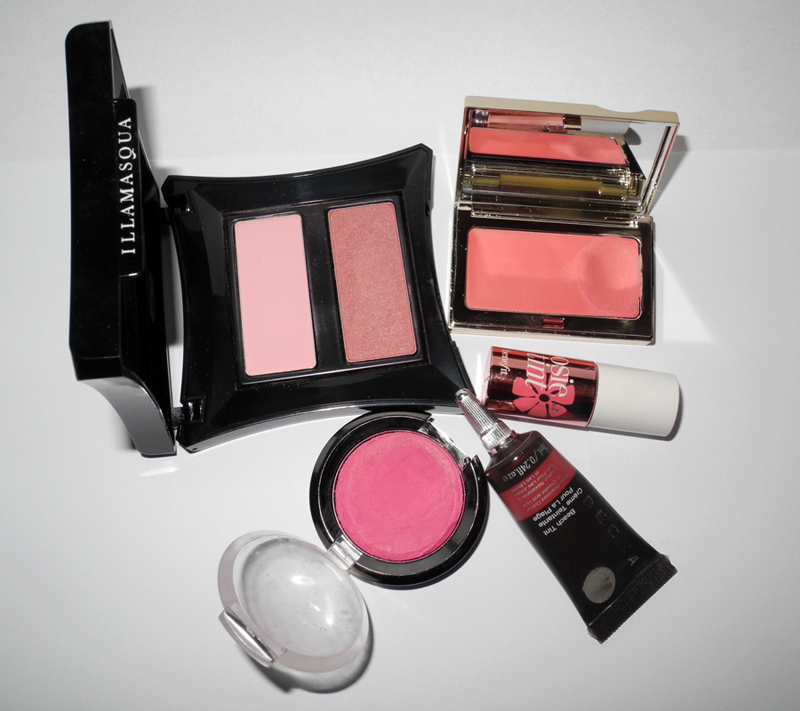 Clarins Clarins Multi-Blush Cream Blush 02 Candy (review and swatches)
This is a good option for those that are afraid of pigmented  and "greasy" blushes, you can get a very sheer coverage with Multi-Blush, plus  the texture is more cream-to-powder, so should work for all skin types. This  is the most natural shade out of five.
Daniel Sandler Watercolour Creme -Rouge Blusher in Hot Pink (review and swatches)
Hot Pink is probably my personal favourite from the bunch. It may
Read More
Illamasqua love doing unexpected things! And they do everything their way, like this new glamorous collection called Glamore.  They show that they can create "pink" and girly collections, too.
There are three lipsticks with a new satin finish and three "shattered" nail  varnishes.
The lipsticks are:
 Soake, Vibrant Orange
 Glissade, Bold Pink
 Luster, Candy Pink
And I absolutely love all three shades and how they look on the lips. Illamasqua have swatches on their website.
While  I really love the lipsticks,
Read More
Brands do spoil us with the new lip products launches,  as there are even more coming out!
First of all, I am personally very excited about the new Lip Lover lip lacquers by Lancome. Lancome lip products are among my favourites, and these do look promising. You can see how they look like on Lily Collins here. I did a RT of Alex Babsky's makeup on her. These should be available from March.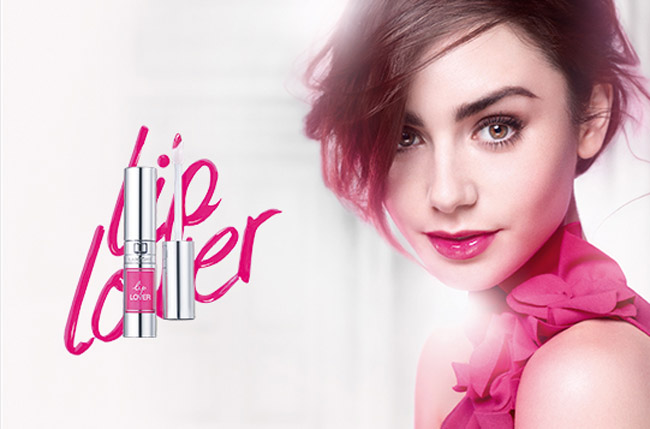 Photo from Lily's fan club website
I am also curious about the new Gloss Ink Lip Color £8/$16 by Topshop.
It is supposed to have a  high-shine finish of a gloss and the long-lasting color of a stain. The brand suggests that it can be worn over other products, on it's own or blotted for a matte, stained look.  There are five shades, and I love  Cruel, pictured below.
Bobbi Brown launched a
Read More