Illamasqua love doing unexpected things! And they do everything their way, like this new glamorous collection called Glamore.  They show that they can create "pink" and girly collections, too.
There are three lipsticks with a new satin finish and three "shattered" nail  varnishes.
The lipsticks are:
 Soake, Vibrant Orange
 Glissade, Bold Pink
 Luster, Candy Pink
And I absolutely love all three shades and how they look on the lips. Illamasqua have swatches on their website.
While  I really love the lipsticks,
Read More
Brands do spoil us with the new lip products launches,  as there are even more coming out!
First of all, I am personally very excited about the new Lip Lover lip lacquers by Lancome. Lancome lip products are among my favourites, and these do look promising. You can see how they look like on Lily Collins here. I did a RT of Alex Babsky's makeup on her. These should be available from March.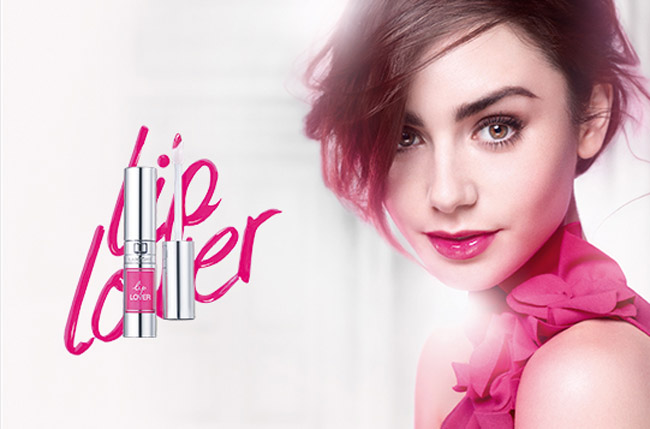 Photo from Lily's fan club website
I am also curious about the new Gloss Ink Lip Color £8/$16 by Topshop.
It is supposed to have a  high-shine finish of a gloss and the long-lasting color of a stain. The brand suggests that it can be worn over other products, on it's own or blotted for a matte, stained look.  There are five shades, and I love  Cruel, pictured below.
Bobbi Brown launched a
Read More
I love pink lipsticks, I really do. And I have quite a few, so I've decided to pick up five that I am loving at the moment to share with you!
Rimmel Colour Show Off Lipstick in Pink Gossip (full review and swatches)
I adore this lipstick line from Rimmel (and not only this one, I think they make the best affordable lipsticks).  It has a nice texture, beautiful flattering warm toned pink shade and a matte finish, which I personally don't find to be drying. In fact, I've used up half of this lipstick, if not more, and that says a lot. I only wish they had a different packaging but, I guess, most girls love pink…
Illamasqua Lipstick in Immodest (review and lip swatches)
Illamasqua do know how to make a lipstick that catches attention,  this bright, pigmented, matte pink will brighten up any makeup look.  Just make sure
Read More
It doesn't really matter if you celebrate  Valentine's Day or not, any reason to get a lill' treat for yourself or someone else would work, right?
So here are just a few ideas of what you could get! By the way, I plan to make my own beauty wish list this weekend, so will definitely share next week.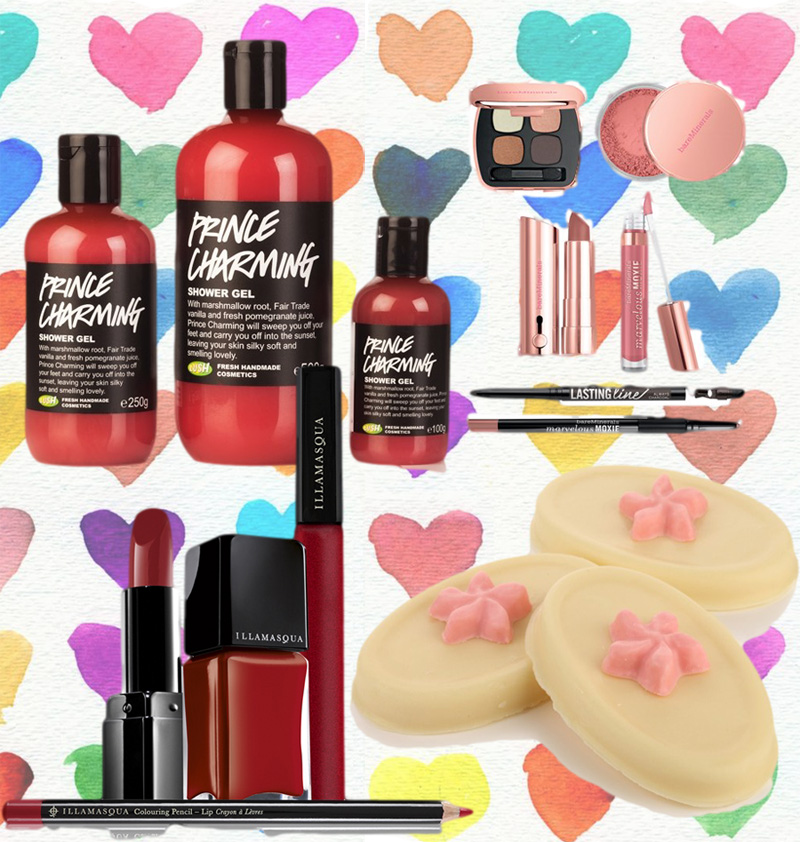 Illamasqua brought out a set with wicked reds called I am the One which retails for £50 and includes four products: two of them are new actually – Intense Lip Gloss in Touch, Lip Colouring in Feisty,  and two best-sellers  – Nail Varnish in  Throb and Lipstick in Maneater.
I personally love myself some Lush for VDay, in fact,
Read More
I used to be a bit obsessed with all the different nail polishes. All those out-of-this-world stunning shades and innovative finishes  really rocked my world. Of course, I am no way even close to the  real nail polish fanatics, but I do have several shades of yellow, for example.
But recently something changed and I've been wearing classic colours all the time, think red/berry/plum.  I don't know why, but every time I paint my nails with green or brown, I'm not feeling it. It's been like this for about two months. Back to the basics?
The only shades that
Read More