I am happy to see that Illamasqua's new collection looks like one of their first releases with  original shades of makeup and stunning promo images created by Alex Box.
The collection is called Earth, and I love the tribal vibes of the photos.
The products are:
Nomadic palette, £34
Four matte and metallic eye shadows: Loam (a deep earth green), Terra (an earth clay red), Solitude (a poetic grey) and Gravity (a glazy grey).
Glamore Lipstick (£20) in Kin, sophisticated burnished, satin finish
Pure Pigment Powder (£17) which is a
Read More
Illamasqua just launched their newest makeup collection with some great basic products, like eye and lip pencils, nude lipstick and blush; and a trendy contouring palette.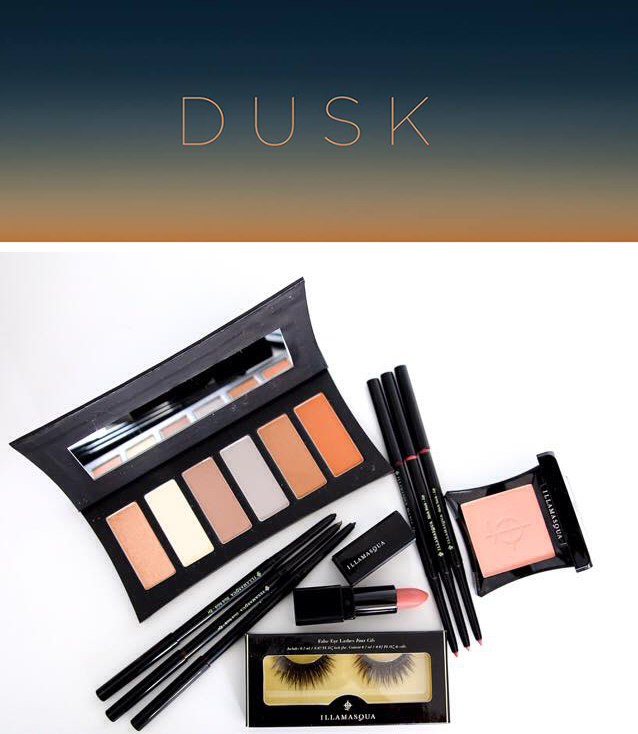 The photo above is from the brand's Facebook page.
The products are:
Sculpting Palette (Contouring and Highlighting Palette), £44
It includes six  versatile powder shades. Here are the tips on the best way to use it: " Using the Contour Brush, apply Cirrus to the highest points of the face to subtlety highlight features. With the same brush, gently create an under-shadow by applying Nimbus to the hollow of the cheek and down the sides of the nose. Follow by blending Heroine (light to medium skin-tones) or Create (medium to deep skin-tones) over the under-shadow created with Nimbus for a more realistic finish. Achieve a cooler tone to your contour by mixing in Nimbus; or create a warmer effect by mixing in Steal. Illuminate your highlighted areas by layering Rush down the bridge of the nose, and above the cheek bones, blending towards the hair line."
False Eye Lashes in Quiver, £15
Read More
I remember when Ilamasqua just launched in November 2008 (Makeup4all actually launched 3 months later, so I covered all their collections) – it was something different and unique, something edgy, alternative, and opposite the mainstream, so to speak. Their collections like Dystopia and Theatre Of Nameless were so unlike anything else with the gorgeous looks from Alex Box and unreal shades of the products.
To be honest, I wasn't a big of the latest releases such as Glamore and similar ones, as for me it wasn't the Illamasqua I loved. This is why it is very nice to see how they are back to their roots with this new To Be Alive Collection.
Striking visuals with fierce makeup and stunning model. The products in the collections are well-edited and unique:
Spirit Palette, £34
Powder Eye Shadows in 

Cascade (ultraviolet light), Inspire (rich true blue) and Refine (intense midnight blue)

 Shimmer Cream Eye Shadow in Awaken (delicate ice blue).
Glamore Lipstick, £18.50
Read More
Spring is the start of  the new season, and it is the time when we all want changes. I thought I'd share a little list of things that inspire me these days. Hope you enjoy.
Here is part one, my beauty list:
1. Start Wearing Bright Lipstick!
My friend is wearing Illamasqua Atomic. And myself – Guerlain KissKiss in 325 Rouge Kiss.
I wrote a post about makeup during a hard time here. As, I've already said – it won't make whatever you are going through go away, but it does make a positive impact.  Every little thing helps.
2.  Get That Glow.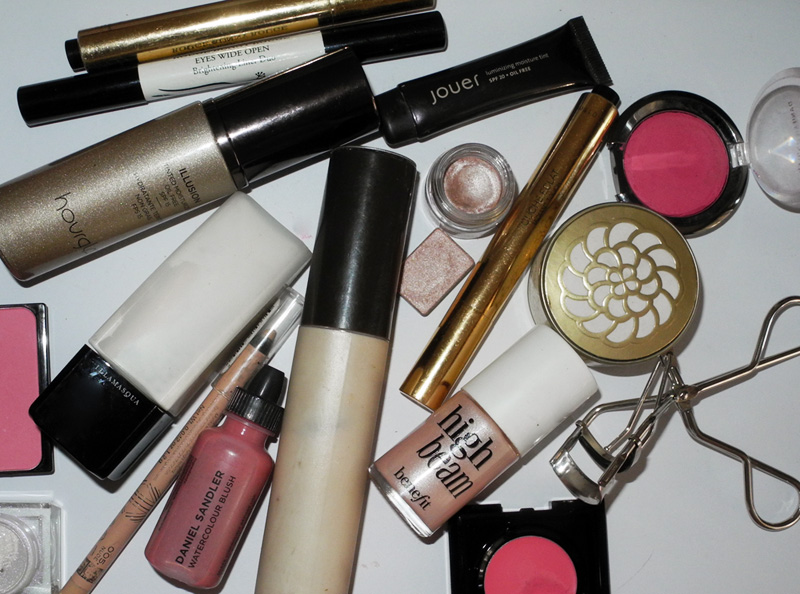 I actually did a very detailed post on how to fake achieve glowing  and radiant complexion with makeup. And you can all read about it here and here.
3. Invest in that "Radiance" Skincare.
Makeup is amazing! But it all starts with good skin. After winter it may look dull, grey and tired, this is why good quality serums and oils are a must-have. Below you can see two great options, and I plan on
Read More
The second biggest thing for SS15, after contouring (I have featured tonnes of products here) is definitely eye brows!
And while contouring may not be that necessary – groomed eye brows is a must! Luckily, most brands do at least some kind of products these days, so you get to pick from premium offerings to budget-friendly options.
Here are some of the newest releases:
Lancome Sourcil Tint Longwear Eyebrow Pen ($26 from Nordstrom)
A  felt-tip pen with  matte finish. Available in Blond, Brun, Chatain and Noir.
Bobbi Brown Perfectly Defined Long-Wear Brow Pencil  ($42 from Bloomingdales/ £29.50 from Harrods)
An
Read More