Believe it or not, but I have already bought some Christmas presents for my family which is very unlike me, as I usually get everything very last minute.  One of the main reasons for that is that I struggle to keep my presents a secret, and I want to give them straight away!
This is why a new #ChristmasGiftGuide  feature is here for those of you who love shopping for the gifts early. Hopefully, these posts will help you to pick the best offerings from the overwhelming new beauty launches.
In my opinion, you just can't go wrong with a luxury candle. And here is this season's offering from Diptyque.  The most hyped up candle brand. Ever.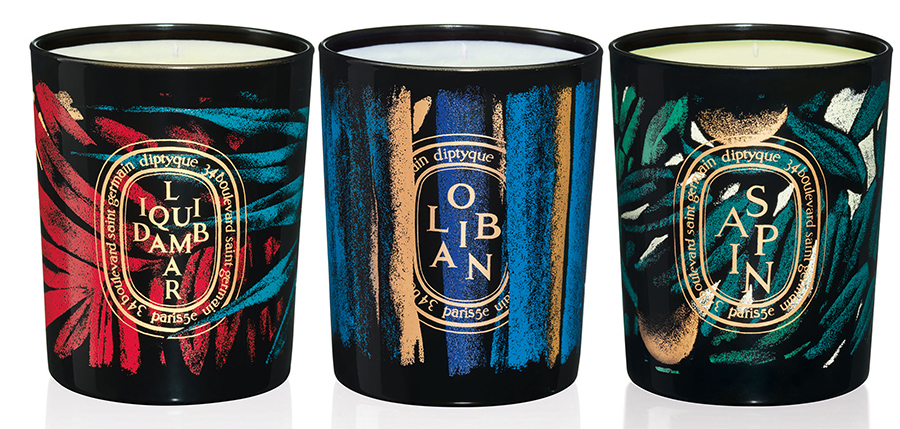 This year's release:
Read More
For me personally it's always a big deal when Jo Malone release their new autumnal scent. I am actually absolutely in love with Blackberry and Bay and I've bought my Mum Peony and Blush Suede which she loves.
I don't yet have a bottle of Sea Salt and Sage from last year's  collection still but it's only a matter of time..
This year it is about Mimosa & Cardamom, and is described as: "Mists of honeyed, golden mimosa float above the spiciness of freshly crushed cardamom. Creamy tonka and smooth sandalwood woven under powdery heliotrope and Damask rose picked at dawn. Warm, ethereal, mesmerising."
The products are:
Read More
I can't believe that it's July already! June was a very difficult and busy month, and I am very happy that it's finally over!
I did not really have time or desire, to be honest, to experiment with makeup, but I did wear different lipsticks all the time. Since the drawer with my personal lip products is overflowing – I've made an effort to use them more often.
Makeup
Besides that, makeup-wise this month was all about the red nail polish. And my current favourite one is Max Factor Glossfinity  Nail Polish in 85 Cerise (here). It is  perfect long-lasting glossy orangey red. I promise to post the swatches soon, as I think everyone should pick up a bottle for summer.
Speaking of Max Factor, I am back to using their award-winning Masterpiece Transform High Impact Volumising Mascara (review). It is phenomenal, and I mean it – it gives show-stopping voluminous ultra-black lashes. Some of my girlfriends are now obsessed, too. And I will be buying a second tube soon.
I'm also back to using BECCA's Shimmering Skin Perfector in Pearl (review). The lack of
Read More
Jo Malone just brought out three new colognes for Spring 2015 with the colourful pretty ribbons and  corresponding caps: pink, purple and green.
Here is the official description:
Jo Malone Sakura Cherry Blossom
"Captures the airiness of spring. Blossoms fluttering on boughs, pure and transient. Layers of cherry blossom mingle with sheer notes of rose brightened with sparkling bergamot."
Jo Malone Plum Blossom
"Cerise splashes of
Read More
Both Jo Loves and Jo Malone brought out some new  scents for Spring.
I am really loving Jo's new brand (Jo Malone is a part of Estee Lauder group now), and this new fragrance  White Rose & Lemon Leaves sounds divine. I really want to smell it…
'Just like a piece of porcelain, there is something so delicate about holding a rose in the palm of your hand. White Rose & Lemon Leaves combines the fragility of this beautiful bloom together with the familiar scent intensity associated with rose. This fragrance represents my most treasured and memorable moments.' Jo Malone MBE
"Perfectly balanced with subtle strands of citrus and the softest cedarwood, this fresh, elegant Norma Jean white rose has a unique depth that increases as it warms and settles on the skin."
Fragrance Notes: White Rose Oil, Lemon Peel, Rose Absolute, Petitgrain, Honey, Amber
The price is £95 for 100ml and £45 for 30 ml
As for Jo Malone, the brand just
Read More