It's time for February favourites, and considering that I was sick for 10+ days in the shortest month of the year, there isn't that much to show. But here are the products that really stood out to me.
Beauty
Soap & Glory Whipped Clean Shower Butter (review)
Moisturising shower product that smells of almonds, pistachios and vanilla. Oh, yes! It is an instant cheer-me-up and works great for shaving, too.
Kerastase Mousse Bouffante Luxurious Volumising Mousse
I've been on a hunt for a new product for voluminous hair for some time now, and this is the one I've picked up, as mentioned here. I was a bit worried, as I haven't used a mousse in more than 10 years but this one really delivers. Mousse Bouffante creates beautiful big hair without being sticky or making the hair look or feel greasy.
Uriage Gyn-Phy Intimate Hygiene Protective Cleansing Gel
Probably the best product for intimate hygiene I've ever used, it is gentle but effective, smells really nice and is a great way to start and finish the day with. We talk so much about facial cleansers and shower gels but not enough about the intimate washes. And this is a great one, go get it.
Makeup
Maybelline Master Smoky Shadow Pencil in Smoky Chocolate (Review and Swatches)
I have re-discovered my
Read More
Here are some beauty and makeup products I've picked up in February.  This is an overview of the things that I buy, and a place where you can share about your newest purchases. And, of course, stay tuned for reviews of the products in the future.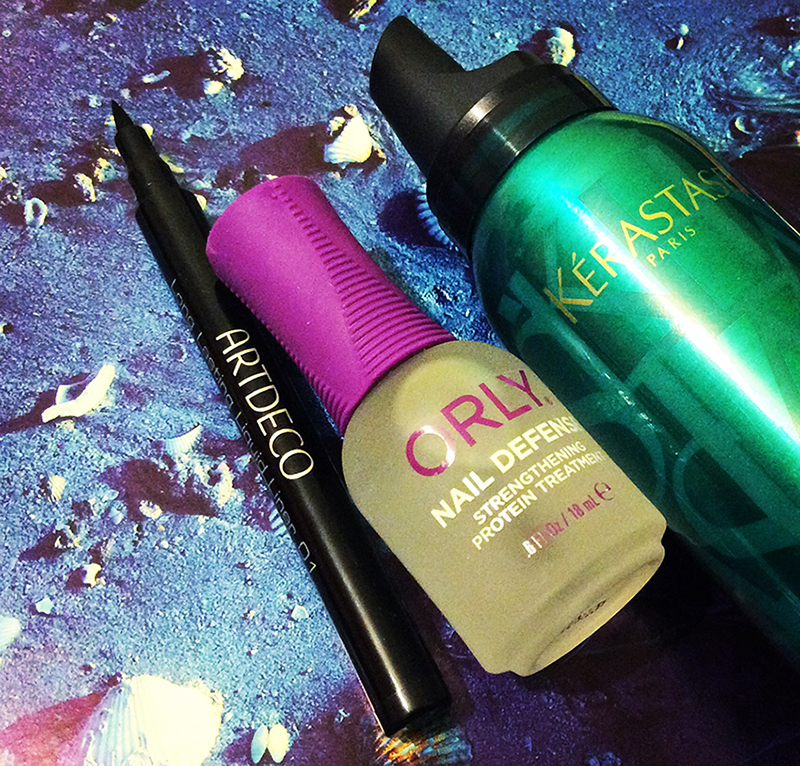 Artdeco Long Lasting Liquid  Eyeliner in Black 01
Ever since Rouge Bunny Rouge changed the nib of my favourite eye liner, I am on a hunt for a prefect replacement, as it was the one I used pretty much every day. This time I've got the ArtDeco one, and it looked almost identical on-line, but unfortunately it is not in real life. However, it is a good one and I hope I will enjoy using it.
Orly Nail Defence Strengthening Protein Treatment
After a very bad experience at a nail salon (this is what happens when you cheat on your manicurist who works far from both your home and work) – I really need to restore my nails,  and this
Read More
I have proclaimed my love for Kerastase products numerous times already, but here it is again.
This time it is all about Specifique Bain Stimuliste GL Energizing Shampoo for Thinning Hair which I have already included in my favourites in the previous month.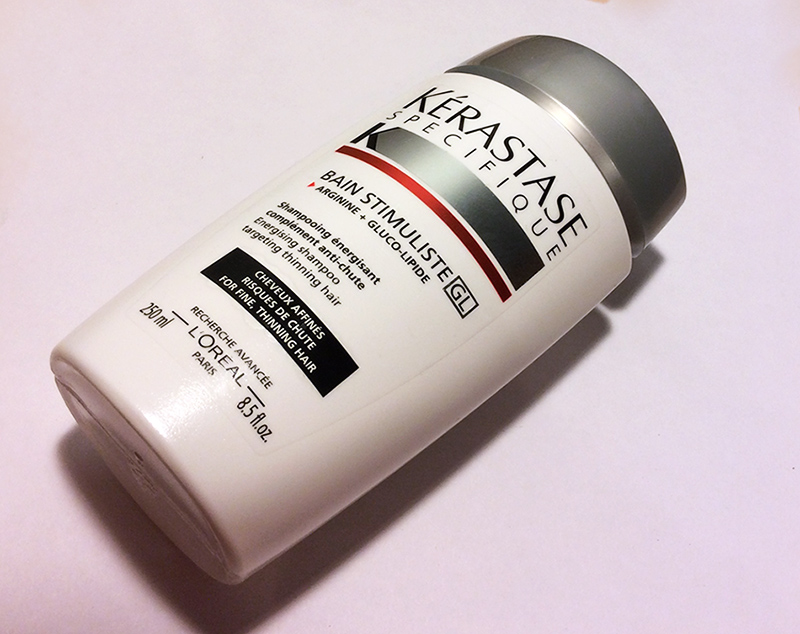 When I was looking for a new Kerastase shampoo, I've noticed that this one was among the best sellers and  I also read several great reviews. Moreover, Specifique Bain Stimuliste GL Energizing Shampoo  includes Agrigine + Gluco Lipid and is formulated  for thinning hair. I don't necessarily have thinning hair but it sheds more than I'd like to, so this is the reason why I've decided to choose this one.
I may have looked up "How many hairs do you lose in a day?"… "Losing up to 100 hairs a day is normal. But if hair loss runs in your family, you could lose a lot more hair."
I know, I know…
So, what about this
Read More
It's time for monthly favourites! And this time I've decided to mention only those products that I have been really loving. Somehow I have re-discovered 17 Sheer Moisture Foundation which is now discontinued but which has been my base of choice lately, as it gives that beautiful light and glowing finish.
The other product  which is not shown is Garnier HandRepair Intensive Restoring Hand Cream because I have used it all up. And, just like the body cream, this one is brilliant.Works wonders on my very dry hands and feet, it improved the condition [of my skin] dramatically, moisturized and nourished.
Makeup
Clarins Joli Rouge Lipstick in 738 Royal Plum (review and lip swatches)
I have an old version of the lipstick but I will have a few samples of the new Joli Rouge to review and compare them for you. This is an amazing product! The sheer formula can be built up,  or worn as a barely-there stain.  And this the most beautiful dark plum, looks gorgeous on the lips, have been wearing it non-stop.
The only other makeup product is the new Rouge Bunny Rouge Naked Disguise Glide Concealer. And this, without a doubt, is now one of my favourite concealers ever. The texture is light  but at the same time it transforms the under eye area by brightening and covering the dark circles. It doesn't look or feel heavy and doesn't set into the fine lines. I like the brand's description "your skin but better", and I agree.
Skincare
REN Evercalm Gentle Cleansing Milk
I can't believe that I still
Read More
I haven't been buying that many beauty products recently ( I feel like I am saying that all the time), but here is what I've got in the last several weeks.
Kerastase Specifique Bain Stimuliste GL
I am a huge Kerastase fan, and always love trying new products from them so this time I've decided to buy a shampoo which should stimulate the growth of hair. I've heard some positive things about it, so can't wait to see if it is true actually.
Batiste Original Dry Shampoo, mini size
I have a big can of Toni & Guy dry shampoo but wanted something small that I could take in a handbag with me. And you just can't go wrong with Batiste.
Rimmel Kate Moss Lasting Finish Lipstick in 45 (review and swatches)
Read More