While I am still waiting for the final versions of the AW beauty press releases from several brands, here are the previews of some upcoming Autumn 2014 makeup collections:
Cheek Melange, Creme Smooth Lip Color in Plumberry;  eye palettes by shu uemura
Photos of Estee Lauder Autumn collection at British Beauty Blogger. Jane has some other Fall releases covered, as well.
shu
Read More
When I first saw Laura Mercier's Bonne Mine palette – I knew that it had to be mine. Unfortunately, it was sold out everywhere, so I had to ask my friend to ship it to me from California (where she was able to find one).
And this week the brand released four Bonne Mine Face Stick Colors, $32 each. (or £26 from Harrods)
The shades are: Bronze Glow, Peach Glow, Coral Glow and Pink Glow.
According to Laura Mercier, these should
Read More
So many new lip products were launched recently, so let's take a look at some of them:
Dior Fluid Stick, £26, available in 16 shades.
Dior know how do make good lip products and how to present them!Probably the most exciting launch. This is basically a super-pigmented and glossy "liquid lipstick". I would recommend checking out Dior's website for all the details, tips and the awesome promo video. This launch reminded me why I love makeup so much, it is beautiful, and inspiring…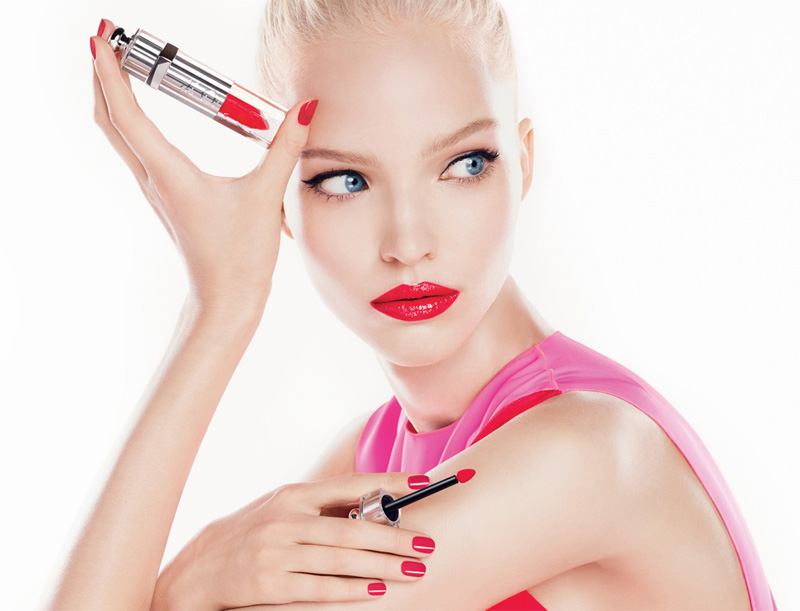 Dolce&Gabbana Classic Cream Lipstick, £24. Available in 9 shades.
If I'd like a beauty product inspired by a celebrity – that would be definitely inspired by Monica Bellucci, she is the most gorgeous woman, in my opinion. I just only have to decide which shade to get now…
GOSH Lip Lacquer, £5.99 available in 8 shades
These look super cute, and
Read More
Here is a preview of Laura Mercier's New Attitude makeup collection for Summer 2014 with all the beautiful blue and pink shades.
The products from this collection are:
Laura Mercier Baked Eyeshadow Quad, $44
Can be used wet or dry. The sheer-to-medium coverage hues can be worn on their own or layered.
 Summer in St Tropez and Rendezvous in Monte Carlo
Laura Mercier New Attitude Longwear Crème Eye Pencil, $24
Read More
Here is a preview of Laura Mercier's Spring Renaissance. The model is wearing a nude silk dress on the promo and the butterflies on the background look very pretty for Spring actually.
There are  quite a few items in this collection , including a lot of re-promotes, so I have listed only the brand new products.
The star of the collection is definitely the Enlightenment Eye & Cheek Palette  ($55/£42.50)
It includes  four eye shadows and two blushers:
 Pure Glow, a beige eyeshadow, Grace, a mauve eyeshadow, Innocence, a light pink eyeshadow, Angelic, a light yellow eyeshadow.
Blushing, a pink blush, Awakening, a pink blush.
The new eye products are  two shades of
Read More