Why is it that you always want things you can't have or can't have that easily?! I am afraid that the same thing works for makeup, too.
Like why do I want all these blushes so much? And why do I want Tarte Spring collection or at least their new glosses?
I am also really loving the new Spring 2012 makeup collection by LORAC. I have never tried anything from the brand but heard a lot of great things about it.
I will not post about the whole collection but just about the things that caught my attention…
Lips with Benefits in Chuck($18), anyone? Karen has a photo of this shade here. Looks beautiful, no?
There are a lot of other shades, too. There are also
Read More
LORAC Breakthrough Performance Lipstick SPF 15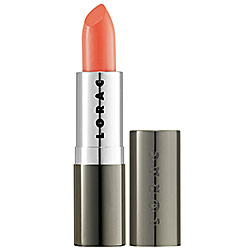 Finally a multitalented lipstick that has it all: paraben free, long wearing, a rich and creamy texture, and an ensemble of advanced ingredients offering sun protection, antiaging, and collagen-boosting power. Infused with nourishing and moisturizing antioxidants such as vitamin E and Olive Fruit Oil, this luscious lipstick glides on silky smooth and stays put to resist feathering. Along with broad-spectrum SPF15 protection, LORAC's exclusive antiaging SMS Complex neutralizes and prevents the signs of aging by helping to stimulate collagen production and promote cell turnover. In 7 colors, 22$ each.
Red Carpet Reveal Eye & Cheek Palette ($100 Value)
Read More