Here is a preview of a very colourful and bright summer makeup collection by LORAC called Alter Ego. There are brand new Alter Ego glosses, bright palette and two new bronzers.
Here is a video overview, and it does set me in the mood for summer, and I kind of want to wear all those bright shades now:
Close up of the products:
Dream Girl LE Eye Shadow Palette ($24) with 10 matte and shimmer shades.
Alter Ego glosses ( $15):
Read More
I have already posted about some of the amazing lip products that are coming out for AW (part 2 on the way, so stay tuned). And here is a sneak preview of the new palettes that will be released for holidays.
I am personally very excited about the LORAC Mega PRO palette with 24 matte and shimmer shades. It will be out on the 7th October and will retail for $59 from Ulta and LORAC.
It's been forever since I've bought a big palette, so maybe it's time to do it! [I have stopped buying them since I never use those anyway, and they just gather dust and I've been trying to de-clutter my place, too. And some palettes are bulky, and do take a lot of space]. Maybe this palette will change the situation.
Now, what about the other items?
You can
Read More
The only makeup palette that can be compared to the Naked, in terms of the hype it comes with, is probably LORAC Pro palette. It was a very covetable item for so many beauty lovers, and I've heard quite a few stories of girls trying to hunt it down (yes, really), as if it was not a makeup product but life changing item!
So were was I? Oh, yes, LORAC are bringing out Pro Palette 2! In fact, you can already buy it from Ulta for $42. Lucky American girls.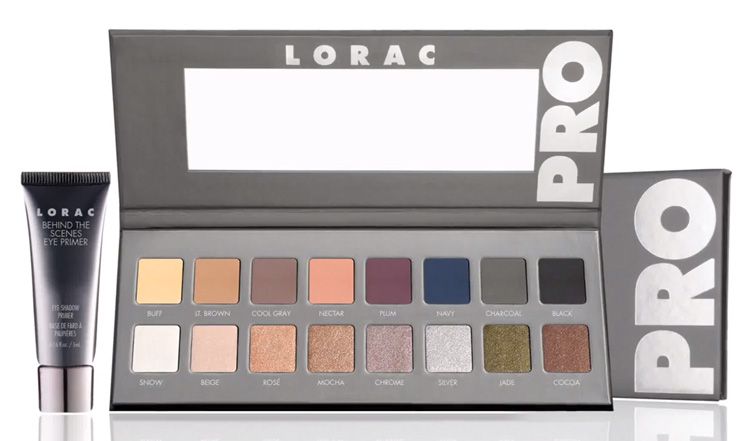 What shades are a part of this new release?
Read More
I really love the look of LORAC's summer 2014 collection, and I think that I need some of the products in my life, especially that eye shadow palette.  Now I need to find where to get it…
LORAC SummerGLO Eye Shadow Palette, $24
You get 8 vibrant matte and shimmer shadows plus 2 over-sized neutral shadows, all the shades are very pretty and summery: peach, gold, tan, purple, different shades of blue.  Plus the price is really great, compared to some other brands.
LORAC 3D Lustre/Liner, $19
These were inspired by the brand's 3D Liquid Lustre Eye Shimmer. You get two beautiful eye liners in one product. There are
Read More
Why is it that you always want things you can't have or can't have that easily?! I am afraid that the same thing works for makeup, too.
Like why do I want all these blushes so much? And why do I want Tarte Spring collection or at least their new glosses?
I am also really loving the new Spring 2012 makeup collection by LORAC. I have never tried anything from the brand but heard a lot of great things about it.
I will not post about the whole collection but just about the things that caught my attention…
Lips with Benefits in Chuck($18), anyone? Karen has a photo of this shade here. Looks beautiful, no?
There are a lot of other shades, too. There are also
Read More