Love it or hate it, but VDay is this weekend. For me this is a very special day, as on 14th of February I wrote my first feature for Makeup4all. And it was 7 years ago! Time flies…
But back to the beauty releases. Here are some that are worth your attention. Of course, you can always get anything from any new collection but these were created just for the Valentine's Day.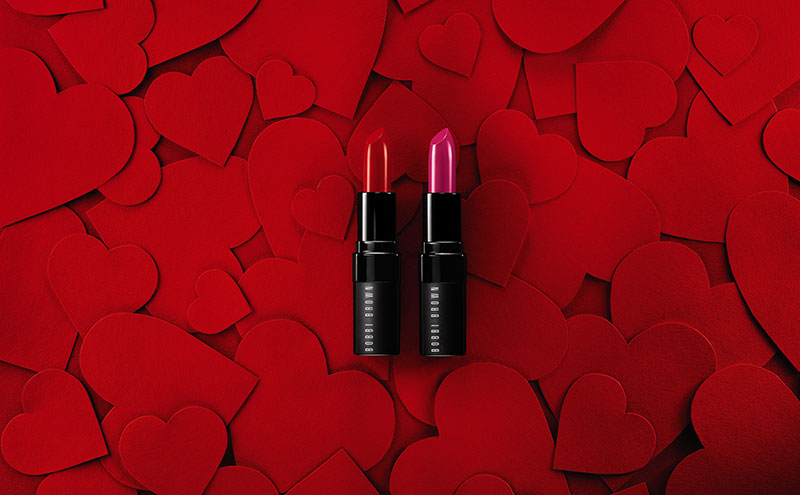 Bobbi Brown Brown Red and Pink Collection. There are lip glosses, nail polishes and lipsticks in red and pink. Above you can see Rich Lip Colors (£20) in Ibiza Pink and Blazing Red. You can get these from Selfridges and Nordstrom.
Being a rose fanatic, I wouldn't mind getting this for myself, ha! Diptyque Eau Rose Roll-On limited edition (available from Space NK for £65 and  $150 from Neiman Marcus for 100 ml). The notes are: Bergamot, Lychee, Rose, Cedar, Musk.  The print for this LE was created by Olympia Le-Tan.
Lush  always bring out a collection to celebrate love. I like the look of
Read More
Finally, the craziest months work-wise are behind, and I will have more time for important things in life, like beauty (ha!), catching up on the series that I am watching, reading books, and my friends.
Here are the products I have been loving in July. And, although, I have mentioned some of them so many times, there are also some new additions.
Just like last month, I have been using  Rouge Bunny Rouge Flawless Face Powder Precious Velvet (review) non-stop. It is a gorgeous light powder which sets the makeup, perfects the skin and looks really natural on.
Shadows wise, I am sure this won't be a surprise at all to see Solstice Halcyon (review and swatches) yet again because I simply adore that eye shadow, and also  Kiko's Water Eye shadow in 202 which is a gorgeous brownish purple with golden shimmer, this beauty deserves a feature, so stay tuned.
For some reason, lately I haven't been that much into red and berry lips, so it was about rosewood Clarins which I promise to post about soon, as it is a perfect nude, if you ask me, and L'Oreal Glam Shine in Dazzle 201 Sparkle Shower (review and lip swatches) which gives that oh-so-pretty sparkle in the sun and feels amazing on the lips.
Skincare and Body Care
Read More
I have been very good with my beauty purchases lately, meaning  that I've been buying only  the products that I really want/need (I do have a wish list, and will probably share soon).
Instead, I have been investing in different beauty procedures  and accessories &  apparel/shoes. This week I have picked only two products, and I am very happy with both.
I went to Lush to pick a big bottle of Rose Jam shower gel which I adore (will get it later this week though), but got this amazing soap. Not only it
Read More
Remember my post about Lush's shower gels in which I've promised myself to buy The Olive Brunch and  Flying Fox?
I did get The Olive Brunch, and, in fact, already used it up. I somehow can't find the photo I took, and since I already threw the bottle away, have to use the stock photo, so please excuse that.
Lush are so right about  calling their shower gel "Mediterranean" (read sunshine & sun), that is exactly what it is!  A blend of mandarins, bergamot oil, vine leaves and Fair Trade olive oil.
Not only it smells amazing, and rather natural, especially compared to other Lush scents (which I personally love but others often find too strong) but if feels great on the skin.  It is non-drying and
Read More
This weekend I've re-organized products in my bathroom and made a list of the  things that I need to pick up, mostly new shower gels and body creams, as I use those up rather quickly. I have noticed that I have five Lush shower gels, so decided to make a lill' round up.
Lush Rose Jam Shower Gel (review)
This is my favourite one. While some people may find it too sweet and sugary, I am a huge fan, it smells just like rose jam and feels lovely on the skin, not drying at all.
Lush Glogg Shower Gel (review)
The other seasonal, LE one, which I really love, it is spicy and warm,  exactly what you need during the AW season.
Lush Prince
Read More