Every summer MAC release  a huge makeup collection with a limited edition packaging. This summer, 2014, it's called Alluring Aqua.
As you can see, this year the packaging is a metallic teal, very summery and pretty. Plus the  products have a wavy pattern embossed.
Here is an overview of all the products:
Read More
So many new lip products were launched recently, so let's take a look at some of them:
Dior Fluid Stick, £26, available in 16 shades.
Dior know how do make good lip products and how to present them!Probably the most exciting launch. This is basically a super-pigmented and glossy "liquid lipstick". I would recommend checking out Dior's website for all the details, tips and the awesome promo video. This launch reminded me why I love makeup so much, it is beautiful, and inspiring…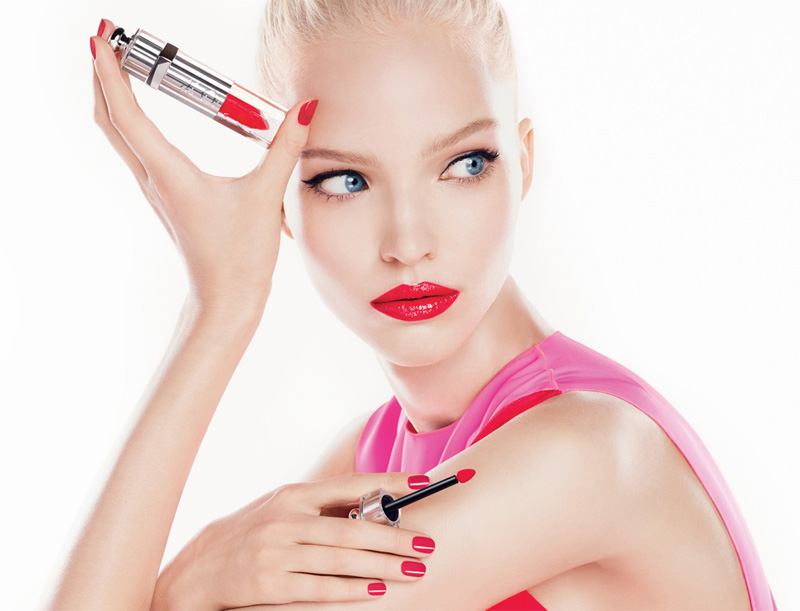 Dolce&Gabbana Classic Cream Lipstick, £24. Available in 9 shades.
If I'd like a beauty product inspired by a celebrity – that would be definitely inspired by Monica Bellucci, she is the most gorgeous woman, in my opinion. I just only have to decide which shade to get now…
GOSH Lip Lacquer, £5.99 available in 8 shades
These look super cute, and
Read More
I don't really keep a track of all the MAC collections, and I am also not the one who runs out out and buys every single item, but sometimes their releases do make my beauty-loving heart beat faster.
I remember HOW excited I was about their collection with Gareth Pugh (of course, I did buy some things, which I treasure and barely use).
And their newest collaboration with a designer duet Proenza Schouler looks pretty amazing, too.  Since I can't really afford most of their pieces, I can buy their MAC lipstick & blush, and be happy
The products are:
Face
Blush Ombre (€28): Sunset Beach- hot pink and Ocean City – bright orange
129SE Brush (€38)
 Lips
 Lipsticks (€24): Woodrose (Lustre), Pinkfringe (Satin), Mangrove (Matte) and
Read More
Brands do spoil us with the new lip products launches,  as there are even more coming out!
First of all, I am personally very excited about the new Lip Lover lip lacquers by Lancome. Lancome lip products are among my favourites, and these do look promising. You can see how they look like on Lily Collins here. I did a RT of Alex Babsky's makeup on her. These should be available from March.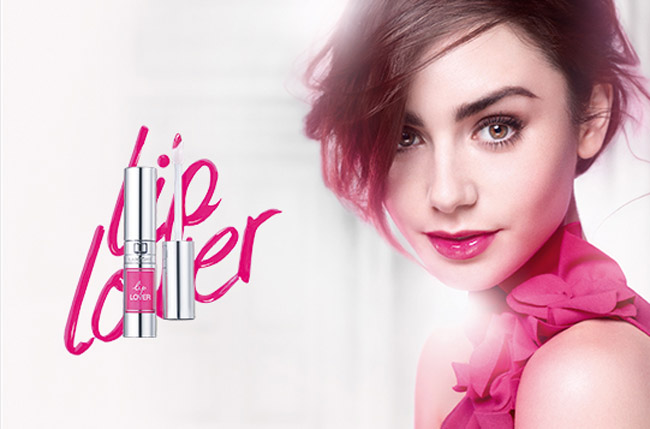 Photo from Lily's fan club website
I am also curious about the new Gloss Ink Lip Color £8/$16 by Topshop.
It is supposed to have a  high-shine finish of a gloss and the long-lasting color of a stain. The brand suggests that it can be worn over other products, on it's own or blotted for a matte, stained look.  There are five shades, and I love  Cruel, pictured below.
Bobbi Brown launched a
Read More
It seems like there is no such thing as too many neutral eye shadow palettes. This is why  Cool Neutral and Warm Neutral Eye Shadow will be a hit, considering the fact that MAC shadows have a lot of fans anyway.
These are already out in the USA for $100 each and should be launched Internationally around March.
MAC Cool Neutral eye shadow palette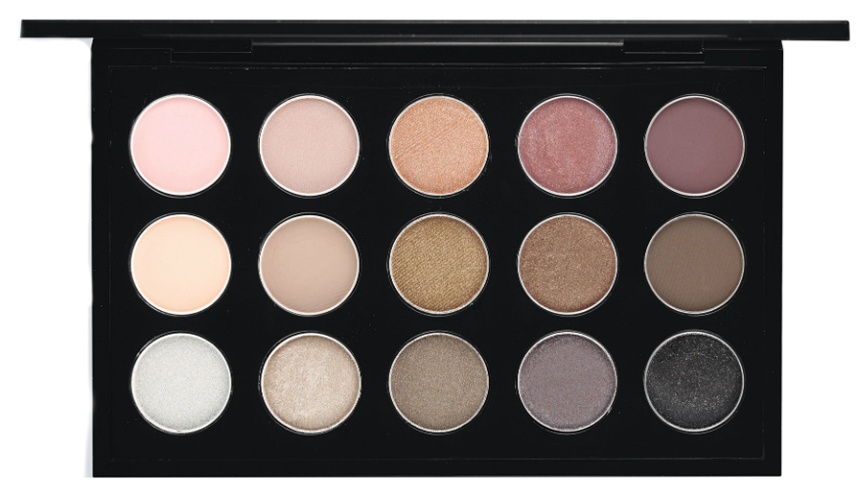 Flounce, chalky white pink (matte), Sweet Allure, soft light pink (satin), Sun Tweaked, soft frosty coral (frost), Blackberry, muted burgundy-plum brown (matte), After Dusk, mid-tone rosy pink with pearl (veluxe pearl), Pick Me Up, pale ivory (matte), Crushed Clove, dirty gold olive (frost), Cozy Grey, cool grey (matte),Deception, chocolate gold (frost), Brun, muted blackish brown (satin), Silver Fog, white with silver pearl (lustre),French Clay, white-grey frost (frost),Cumulus, dirty grey charcoal (frost), Pearled Earth, deep blue-grey (veluxe pearl), Black Tied, black with silver sparkle (velvet).
MAC Warm Neutral
Read More