Brands do spoil us with the new lip products launches,  as there are even more coming out!
First of all, I am personally very excited about the new Lip Lover lip lacquers by Lancome. Lancome lip products are among my favourites, and these do look promising. You can see how they look like on Lily Collins here. I did a RT of Alex Babsky's makeup on her. These should be available from March.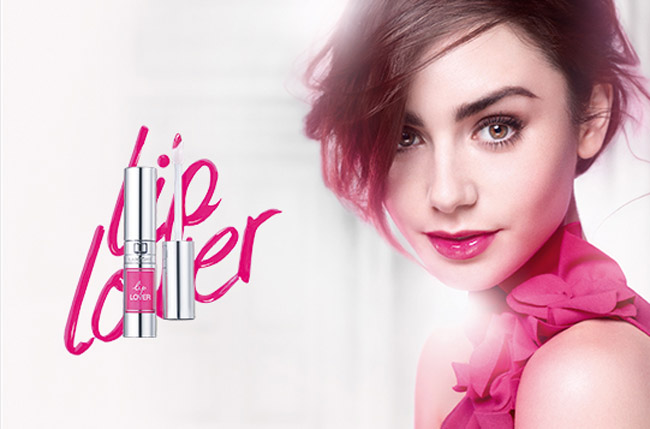 Photo from Lily's fan club website
I am also curious about the new Gloss Ink Lip Color £8/$16 by Topshop.
It is supposed to have a  high-shine finish of a gloss and the long-lasting color of a stain. The brand suggests that it can be worn over other products, on it's own or blotted for a matte, stained look.  There are five shades, and I love  Cruel, pictured below.
Bobbi Brown launched a
Read More
It seems like there is no such thing as too many neutral eye shadow palettes. This is why  Cool Neutral and Warm Neutral Eye Shadow will be a hit, considering the fact that MAC shadows have a lot of fans anyway.
These are already out in the USA for $100 each and should be launched Internationally around March.
MAC Cool Neutral eye shadow palette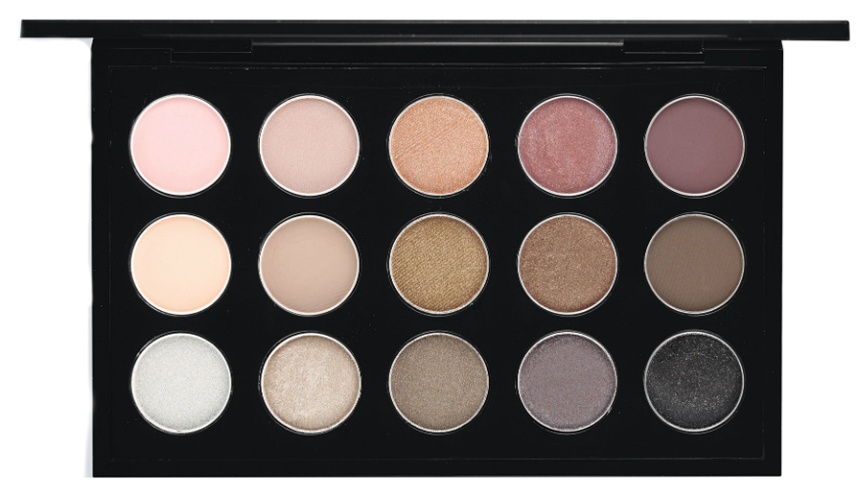 Flounce, chalky white pink (matte), Sweet Allure, soft light pink (satin), Sun Tweaked, soft frosty coral (frost), Blackberry, muted burgundy-plum brown (matte), After Dusk, mid-tone rosy pink with pearl (veluxe pearl), Pick Me Up, pale ivory (matte), Crushed Clove, dirty gold olive (frost), Cozy Grey, cool grey (matte),Deception, chocolate gold (frost), Brun, muted blackish brown (satin), Silver Fog, white with silver pearl (lustre),French Clay, white-grey frost (frost),Cumulus, dirty grey charcoal (frost), Pearled Earth, deep blue-grey (veluxe pearl), Black Tied, black with silver sparkle (velvet).
MAC Warm Neutral
Read More
If I had to pick one collection from the latest (and upcoming) MAC launches – Sheen Supreme would be the one.
I really love the look of  the promo photo and both products that are  a part of this release!
 There are eight shades of  Sheen Supreme Lipglass Tints ($20) which are promised to have lightweight formula which  is moisturizing and conditioning.
And six shades of
Read More
I really love the promo of the newest MAC Cosmetics lauch -Veluxe Pearlshadows, that glittery eye looks uber cool.
If you love complementarey matte and shimmering eye shadows, you may like one the
Read More
Here is the preview of two new MAC collections.
Temperature Raising with a limited edition special design with a lot of products and hot summer-y promos:
Lipsticks (£15.50)
Altered Beige, Creamy yellow beige (lustre)
Feel My Pulse, Vivid magenta violet (cremesheen)
Sheer Seduction, Super dazzle bronze (dazzle)
Caliente, Super dazzle violet (dazzle)
Lipglass (£15.50)
Liquid Passion, Creamy nude
Soft Serenade, Mid-tone neutral pink with pearl
Rhythm, Vivid magenta violet with pearl
Underdressed, Bronze plum with multidimensional pearls
Rich Glance, Light gold
Copper Strip, Frosty mid-tone copper
Life's Luxury, Deep bronze brown
Polished Jet, Charcoal with pearl
Eyeshadow Quads (£38.50)
Bare My Soul: Bare My Soul, Frosted gold (lustre), When in Rio, Deep green with copper pearl (frost), Friendly Deep, bronze chocolate (veluxe pearl), Romantico, Light taupe bronze (veluxe pearl).
Temperature Rising: Circus/Performance Art, Frosted gold mauve (veluxe pearl), Swelter, Mid-tone grey violet (frost), Temperature Rising, light warm tanned peach (lustre), Beauty Marked, Charcoal black with red pearl (velvet).
 Powder Blush (£19)
Read More