Recently I fell completely  in love with the new Max Factor's Shimmer Excess release, so I've decided to make a round-up of my favourite affordable cream eye shadows in general.
All of them are definitely worth the attention, and they prove that you don't need to pay a fortune to get a high quality makeup these days.
I have published detailed reviews about each in the past, so if you want to know more – just click the links, included in this feature.
Max Factor Excess Shimmer Eye Shadows (review and swatches)
These have a very light texture, give a beautiful dimensional shimmer and stay on really well. Can be used on their own, or on top of any other product. Gorgeous effect, a must-have.
Maybelline Color Tattoo 24Hr  (Permanent Taupe, Eternal Bronze, On and On Bronze; Metallic Pomegranate)
Color Tattoos did get a lot of hype when they were brought out.  And rightly so! Opaque colours, blendable texture and long-lasting formula. Metallic
Read More
Recently I have posted about the top three affordable new makeup launches that caught my attention. And Max Factor actually kindly sent me their new eye shadows to try out.
They have already made an appearance on my Instagram, and now it's time for a detailed review.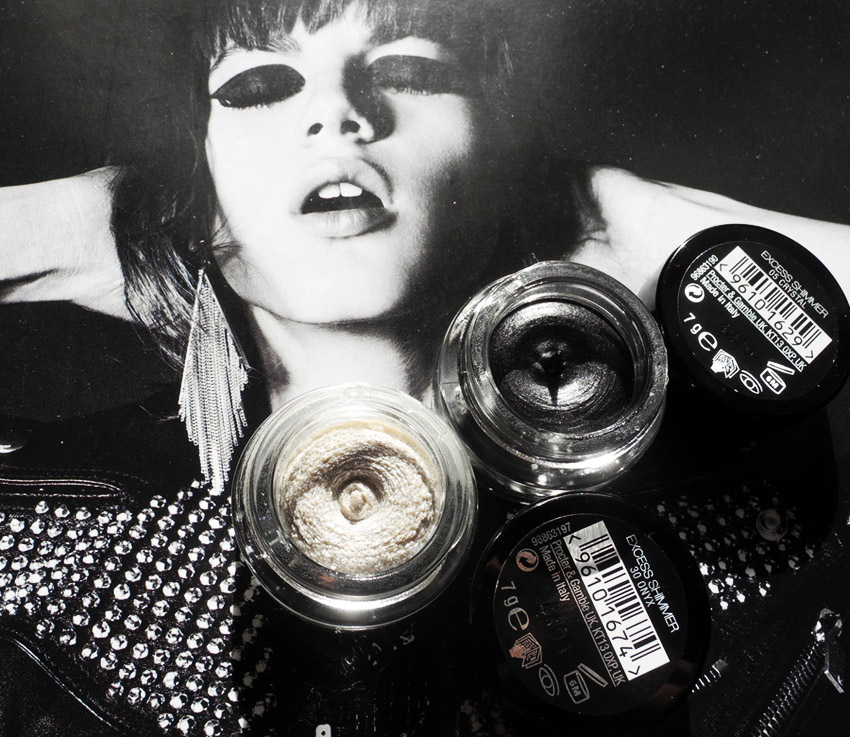 And, let me tell you, these eye shadows are absolutely brilliant!  I was a bit worried that with the name Excess Shimmer it could be an overkill (not a fan of too much glitter), but it is not – spot on, in fact!
The brand describes the  texture as "3D silicone gel", and it does feel like a light mousse-y gel  texture (the only similar product that I have, is my favourite cream eye shadow by New CID) which is foolproof.
You can even use the product with your finger and gently blend all over the lid.  The formula is pretty unique, you can sheer it out, or add layers for a more intense effect.
As for the look, yes it is quite shimmery, but it looks pretty!  It never is flat, but instead, gives dimension, and reflects  the light beautifully.
You can also
Read More
Here is a preview of the best new high-street launches, in my opinion.  Eyes, lips and cheeks category.
Please note that I haven't tried any of the products yet,  they were selected  because they caught my attention and look promising.
Eyes
Max Factor Excess Shimmer Eye Shadows (£7. 99) These will be available from November from   Boots and Superdrug .
" The Eye Shadows make it ultra-easy thanks to its smart 3D silicone gel formula which holds its high-impact metallic colour pigments in place for up to 12 hours, for intense luminosity and a smooth colour finish that lasts."
Cheeks
Topshop Cheek Jelly (£7) from here.
Read More
Last week I was sorting out my nail polish collection, and realized that I never posted about the nail polish (and several other) which I've bought over a year ago, and which was a huge  back then.
And I am talking about Max Factor's Max Effect in 45 Fantasy Fire.
It is a sheer and very complex blueish purple with reddish shimmer. A total beauty! I even did not paint my nails red this week, just to wear this…
Above you can see me wearing four shades of it. Yes, that is a lot of effort, but luckily those layers are thin and dry very quickly so you don't have to wait for hours. I have also used
Read More
Foundation that made it's début at  Victoria Beckham's (AW14) show;  with the look  created by Pat McGrath? Need I say more? I am in!
What foundation was that? Max Factor's Skin Luminizer. I was sent one of the shades, so here are my thoughts: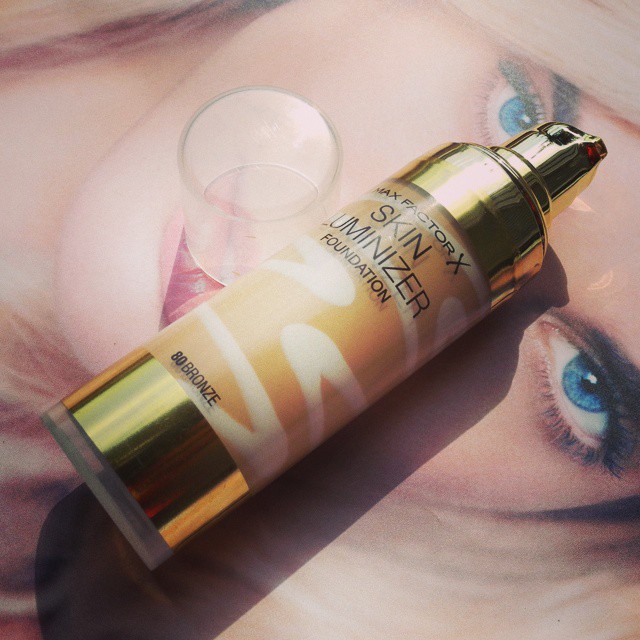 I am a big fan of the design, the cool swirly highlighter stripes add something special to it. Both products mix together, as they come out.
The packaging is made of plastic, which may not look  or feel so chic as my favourite, sadly discontinued Second Skin, but it is very handy for travelling and taking it with you, it is very light.
The pump is very well made,  it dispenses even a very small amount of product so you don't waste any.
What about the foundation itself?
It has a
Read More