Looking for a new bronzer? You can see some of the new ones here – summer 2016 launches.
But here are there options from Gueralain, Bobbi Brown and NARS that caught my attention.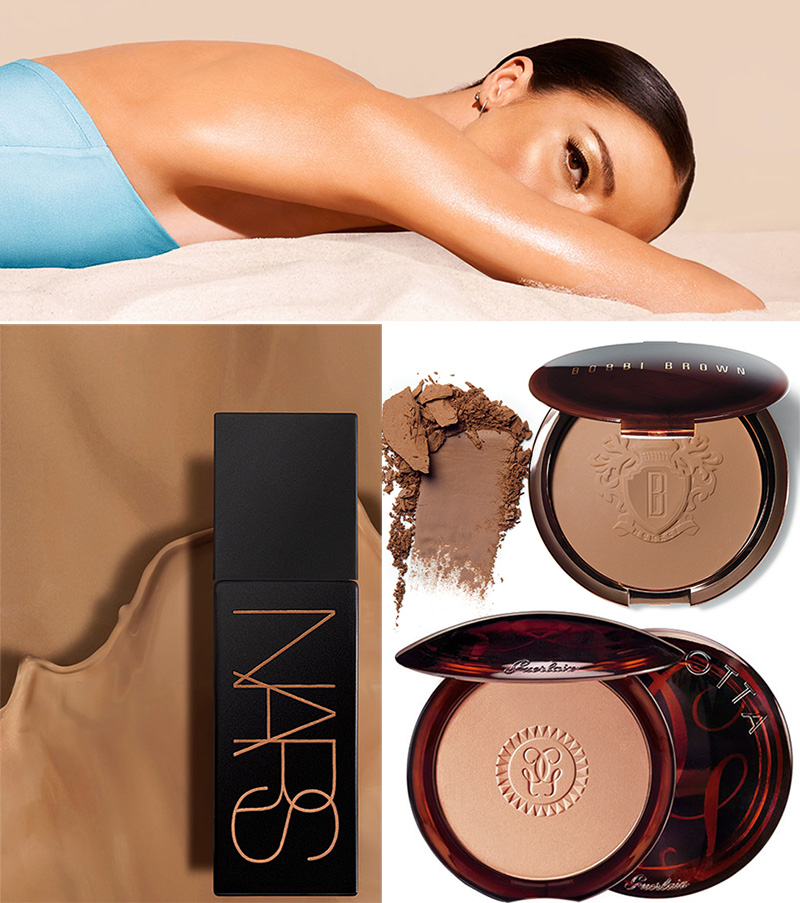 Guerlain Terracotta 2016 Original Bronzing Powder,  £36 from Harrods and $53 from Saks.
Cult  Terrracotta bronzers are out again! They offer  "an instant natural glow, at any time of year, in one quick, easy motion. Its formula, enriched with moisturising active ingredients, does not dry out the skin. It ensures long-lasting comfort. Neither too shiny nor too powdery thanks to an ultra-thin film which perfectly embraces all the contours of the face."  Shades: Golden Deep, Moyen Brun, Intense, Nat Blondes, Brunettes, Blondes (shawn),  Nat Brunettes and Moyen Blondes.
Bobbi Brown Face & Body Bronzing Powder, $48  Nordstrom
"A warm,
Read More
This year NARS outdone themselves with the Steven Klein collaboration, each (value) set is a masterpiece. Beautiful out-of-this world fantasy photography and limited edition collectors' products.
Here are the details, and I've decided to include the descriptions from the official press release, as it all sounds I like how it expleains everything.
A Woman's Face Neutral Lip Set ($49):
"Goddess complex. Supernatural lips, in the flesh. Creamy liner, cult-classic lipstick, and a coveted matte lip pencil deliver a triple hit of iconic nudes for every mood."
Full Service Mini Kabuki Brush Set ($95):
"Total package. A full-frontal of cult favorite Kabuki Brushes for sculpting, shading, and setting new scenes. Form, function, and fantasy in four multi-action minis for eyes, cheeks, and face."
Dead Of Summer Dual-Intensity Eyeshadow Palette ($49): Soft Pale Gold, Silver Lavender, Black Orchard, Deep Matte Graphite, Black
"Off the
Read More
All the eye shadows from this new collection look killer, at least on the promos. And I also like how Daria Strokous looks on the promo, those retro chic vibes are all kinds of cool.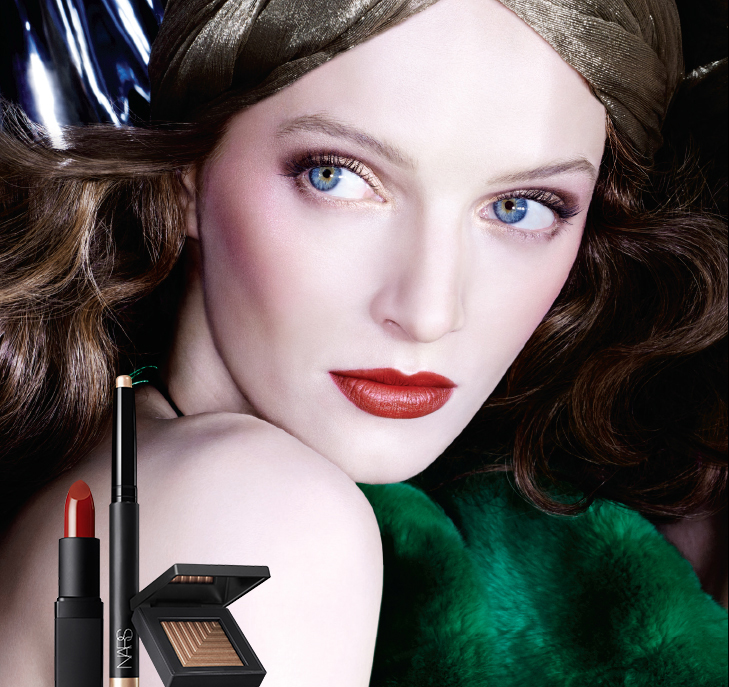 Dual-Intensity Eyeshadows,$29/£21
Pasiphae, Shimmering peacock burgundy
Telesto, Brown with golden shimmer
Blush (LE), $30/£23
Tribulation, Shimmery rosy sand
Lip Gloss, $29/ £19
Read More
Here is a preview of two latest makeup collections from NARS, their collaboration with Christopher Kane for summer 2015, and their bronze collection – Tahiti.
Christopher Kane's collection includes:
Illuminating Multiples  ($39) in  Violet Atom (sheer illuminating violet) and Quantum (sheer iridescent magenta).
Lip Glosses ($26) in Mezmer (sheer neon watermelon), Nebulous (sheer neon cantaloupe), Nucleus (seashell pink) and Glow Pink (sheer fuchsia).
Shimmer Eyeshadow ($25) in Outer Limits (iridescent rose gold) and Duo Eyeshadow in Parallel Universe (iridescent pink lilac and soft iridescent violet)
Blush ($30) in Starscape (neon pink) and
Read More
I've chosen three new blush launches that look absolutely incredible, and should be amazing.
NARS Dual-Intensity Blush ($45 from Sephora)
I believe these will be a huge hit, especially considering how popular the original NARS blushers are.   Dual-intensity blushes can be used both dry and wet, also can be worn alone or layered together.
Available in: Fervor – shimmering soft pink/ sparkling deep coppery rose, Panic – shimmering shocking fuchsia/ shimmering orange-pink, Jubilation – sparkling yellow gold highlighter/ shimmering soft nude-peach, Adoration – sparkling baby pink/ shimmering hot pink,  Craving – sparkling seashell pink highlighter/ shimmering beachy bronze,  Frenzy – sparkling soft pink-gold highlighter/ shimmering bright tangerine orange
Smashbox L.A. Lights Blendable Lip & Cheek Color ($29 from Nordstrom)
Read More