Did  you get a chance to catch up on the looks from MET Gala 2013? It was interesting to see how celebs or, rather their MUAs and stylists, interpreted this topic.
I did post several looks on my Facebook already and also wanted to share the look that Jenn Streicher created for "my girl" Emily Blunt.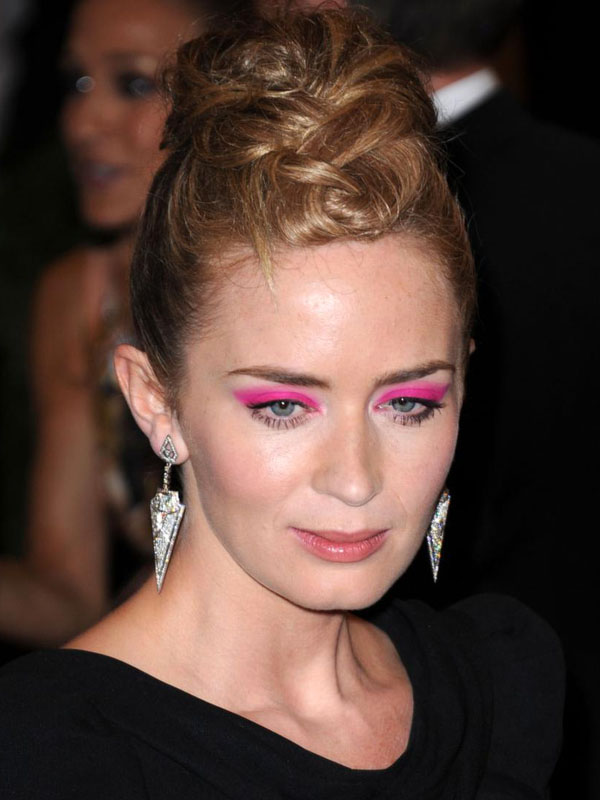 Here is what Jenn says about the look:
"It was Emily's idea to do pink! Her dress was black so we decided to bring out the theme of the gala by playing up her hair and
Read More
NARS Summer 2013 is all about the bright and vibrant colours. Just take a look at the sunny promo! Yellow and purple look like a cool combo, actually.
The products are:
For the eyes we have the duo from the promo which is purple and yellow and two mint/seasfoam products for those who don't dare to wear the brights.
Duo Eye Shadow
Fashion Rebel: Dandelion, African Violet
Shimmer Eye Shadow
Euphrate: Frosted Mint Steel
Larger Than Life Long-Wear Eyeliner
Barrow Street: Seafoam Green
For the lips there are two pink products and one
Read More
Today both NARS and MAC launched their new lip lines with twelve and thirteen shades to choose from!
MAC Mineralize Rich Lipstick (£20/$22)
I really like the promo photo and the shade the model is wearing.
As for the lipsticks there are 12 shades:  Luxe Naturale, PoshTone , Glamour Era,Style Surge, Lady at Play, Dreaminess,  Divine Choice, Elegant Accent, Grande Dame, Everyday Diva, Lush Life,  All Out Gorgeous.
The formula is enriched with  "77-Mineral Moist complex" and is promised to be  moisturizing and lightweight at the same time.
 NARS  Satin
Read More
Here is a preview of NARS' Spring 2013 makeup collection with an edgy promo image with Stella Tennant on the pink background.
There are eight products in this collection and two really caught my attention.
Eyes
Duo Eye Shadows
Mad Mad World, cyan and parakeet green
Bouthan, soft pink tulle and bright pink with gold shimmer
Single Eye Shadow
Soft Touch Shadow Pencil
Corcovado (LE), 24-karat gold sparkle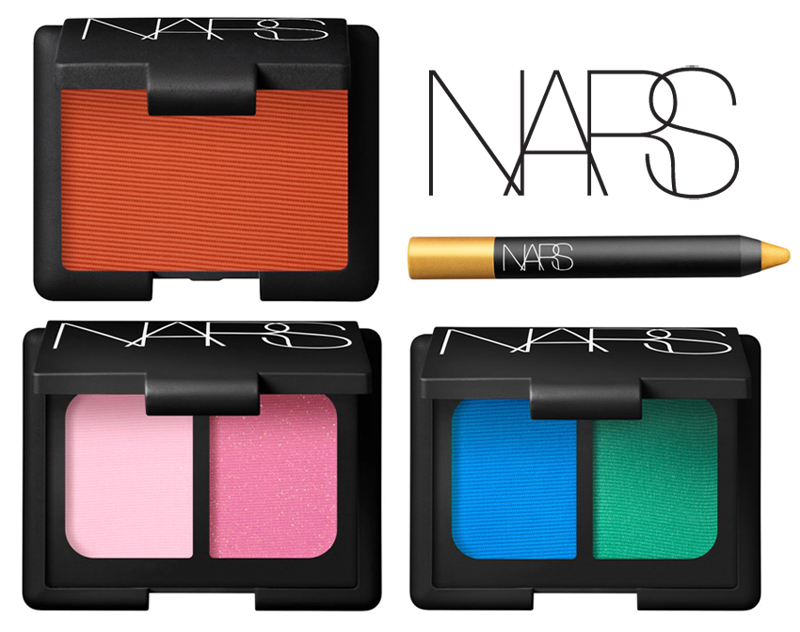 Lips
Lipstick
Dressed to Kill Lipstick, fuchsia rose shade with gold shimme
 Velvet
Read More
If you love coloured eye liners, you may want to check out the new NARS Stylo Liquid Eyeliners (£19/$27).
They come in four shades:
Atlantic, blue
Carpates, black
Nuku Hila, grey
Koala, brown
And here is a preview of their Autumn makeup collection. I personally really love all the dark lip products.
Face
The Multiple Stick
Blush £21/$28
Nails
Nail Polish £14/$18
Eyes
Trio £33/$45
Read More