After a preview of some nail polish collections, here are even more – Orly and OPI.
Infamous from Orly: Gossip Girl, Scandal, 15 Minutes Of Fame, Front Page, Makeup to Breakup and Frenemy.  There are shimmer, glitter and cream finishes.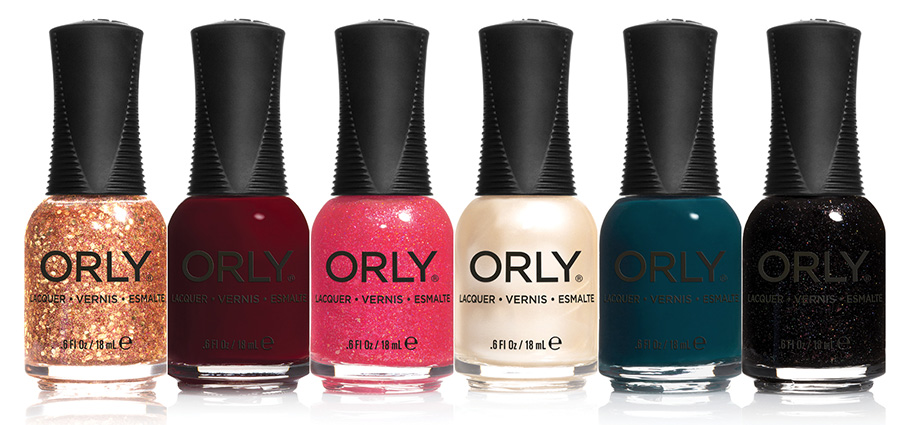 As for OPI, their newest seasonal collection is inspired by Venice and includes the following shades:
Read More
Who doesn't love OPI's nail polish collections inspired by a certain place? This time the brand brought out 12 shades with Hawaiian mood. Can I be there now, please?
As usual, you get those cool names, beautiful shades and a great formula. What is not to like?
That's Hula-rious!, This pastel mint green makes me dance with joy!
My Gecko Does Tricks, Being bright and pearly green is just one of its talents.
Do You Take Lei Away? On second thought, I can't wait – I need this creamy nude now!
Is Mai Tai Crooked? Get it straight – this fruity orange crème is fabulous!
Go with the Lava Flow, You can feel the heat shimmering off this golden red.
Aloha from OPI, Let's give a warm island hello to this bright creamy coral
Read More
Is it possible not to fall in love with this new collection from OPI! Just look at those stunning images. Some of them are very Frejya-esque.  Beautiful blonde with long braided hair and piercing icy blue eyes in cool-toned clothes and stunning silver jewelry…I've got a bit carried away, after all I wrote my final work for uni about Scandinavian culture.
Anyway, I am very pleased to see a collection dedicated to Scandinavia, if you did not notice that already.
Images credit
The shades are:
Can't a Fjörd Not To, Whatever it takes, get your hands on this extravagantly creamy coral!
Do You Have this Color in Stock-holm?, Stock up! This icy blue-violet is in hot demand!
Going My Way or Norway? No two ways about it… this caramel is delicious!
How Great is Your Dane?, Pass up this cinnamon coffee? You're barking up the wrong tree!
Ice-Bergers & Fries"Wood" you like a chocolate shake with
Read More
Here is a preview of  several nail polish collections for Spring 2014, lots of pastels, and not only!
Gorgeous promo photo from Deborah Lippmann, it really is very spring inspired with all the flowers and soft shades.
Blue Orchid – blossoming baby blue, Build Me Up Buttercup – blooming buttery bouquet, Flowers In Her Hair – magnificent mint medley, La Vie En Rose – pastel petal pink, Spring Buds – pretty playful pistachio, Tip Toe through the tulips – perennial pale peach.
As for OPI, their collection  was inspired by Brazil this season:
Next Stop… – The Bikini Zone
This amethyst-toned pewter suits me just fine.
 Don't Bossa Nova Me Around
 – Nobody can stop me from wearing this creamy nude!
Taupe-less Beach – There's nothing optional about wearing this enticing taupe.
 I São Paulo Over – There
He was sipping coffee with this mocha-toned beauty.
 OPI Scores a Goal!
 – Make your point in this winning shade of rich chocolate.
AmazON…AmazOFF
 – I'm making the switch to this deep jungle green.
 I Just Can't Cope-acabana – Nothing lifts your spirits like this sunshine yellow.
 Where Did Suzi's Man-go? – He went to fetch her this delicious mango
Read More
Recently I was thinking about how my beauty habits and preferences changed over years… Looks like one of the best examples for that would be my nails.
I used to love really long and square shaped nails. On the first photo, which is from 2010, where I am wearing OPI's Baby It's Coal Outside,  they are not that long but you get the idea. The thought of cutting and filing down my nails  back then was horrifying.
And now  I
Read More