I am always on the hunt for a new good shampoo which does work and does what is promised, and today I want to share about the best one I have used in a  long time.  And it is Revlon Professional Hydra Capture Shine Up Shampoo which I've bought after reading some very positive reviews about it.
I personally find that it lives up to the "Shine Up" name, as it does add that glossiness and sheen to the hair which
Read More
After Rouge Bunny Rouge changed the nib of my all-time favourite Raven Glaze Lacquer liner a quest for a new option began. And, although I like using really thin pen eye liners (or gel ones) on others, I am very particular about the ones I use on myself.
I have been loving ArtDeco Long Lasting Liquid Liner 01 a lot but it was time to get something new so I purchased Revlon Colorstay Liquid Eye Pen about two months ago.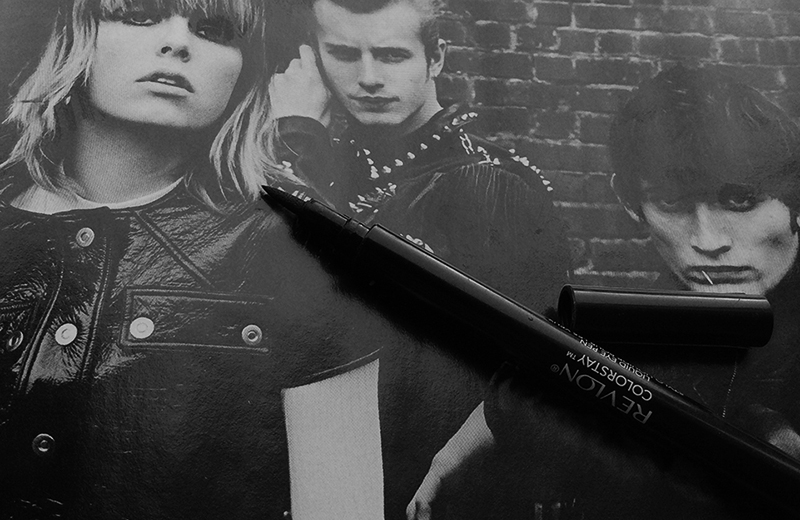 And it is a good liner, I have nothing bad to say about it. I did enjoy using it on a daily basis. It stayed on for the whole working day without smudging (my eye lids are not oily), the liner was very easy to apply and it did not drag the skin.
I only wish it
Read More
I honestly can't believe that it is September next week, it seems like it was June only yesterday. But  this was an absolutely amazing month, and here are the beauty products that really stood out to me.
Makeup
Clarins Joli Rouge Lipstick in 738 Royal Plum  (review and swatches)
Clarins revamped their Joli Rouge line (as seen here), and now it looks even more chic, and the formula feels even more comfortable. Royal Plum is the shade to die for, it is a must have for Autumn! I have to confess that oxblood was the colour of the month for me. Max Factor Glossfinity Nail polish in 185 Ruby Fruit was the shade I wore on my toes all month
Read More
August is the month when I always go on a holiday, and now I am back and not ready  to get back to life.  This year I was very proud of myself for not over-packing or taking any extra products.
Here is the makeup I had with me for two weeks, and I could actually take even less lip products, everything else I have used religiously.  If I had to pick 3 products I've used/loved the most that would be:
YSL Faux Cils Mascara – it is absolutely incredible, the best mascara ever.
Revlon Colorstay Liquid Eye Pen – most of the days I love my cat eye, and this happen to be the liner I am using now, I really love the shape of the nib which is incredibly easy to use.
Clarins Blush & Bronzing Compact (review and swatches) it is
Read More
New week and month is a perfect time to share the new beauty purchases, isn't it?
I have actually posted all of them over at my Instagram but if you are not following me there, here is a round-up.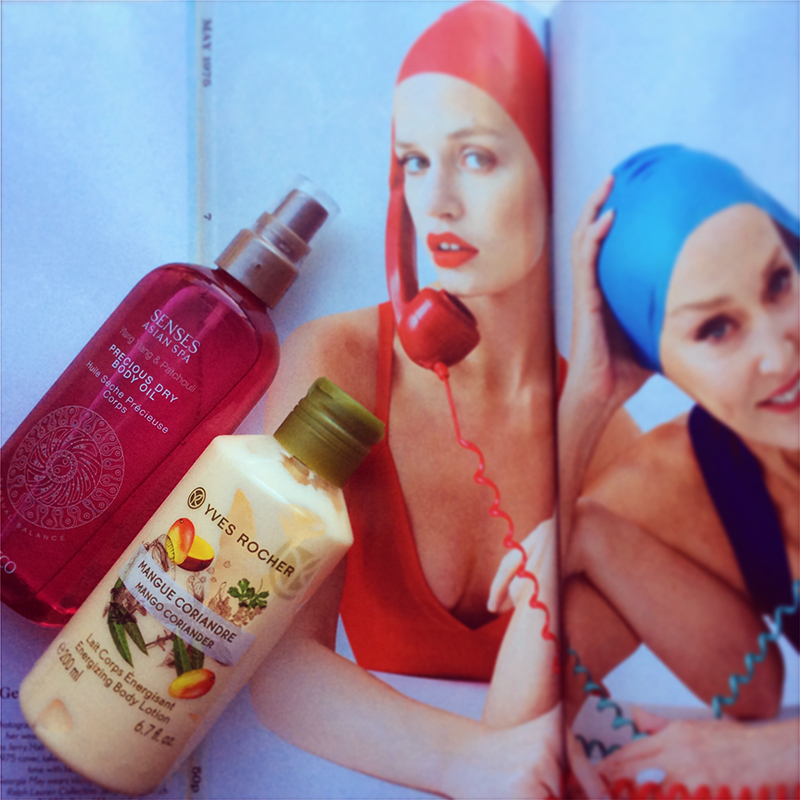 First of all, I have finished 3 body products so it was time go get some new ones, and this time I've decided to pick up yet another body oil – ArtDecoYlang Ylang and Patchouli Precious Dry Body Oil which was already included in my July beauty favourites.
I have also noticed that Yves Rocher updated their body line by changing the scent a bit, and since I love their body lotions and creams (especially this one) I have decided to get try the Mango Coriander, and it smells great.
I needed a new facial sunscreen, and got La Roche Posay Anthelios XL Ultra Light Fluid SPF 50. On the photo is actually my friend's tube but I loved it so much that I've got myself one, as well. It feels incredibly light and non greasy on the face, and
Read More