Recently one girl I know asked me about budget friendly bronzer/blusher/highlighter palettes, and after searching for those for her, I thought I'd share with you, too, as these look absolutely amazing.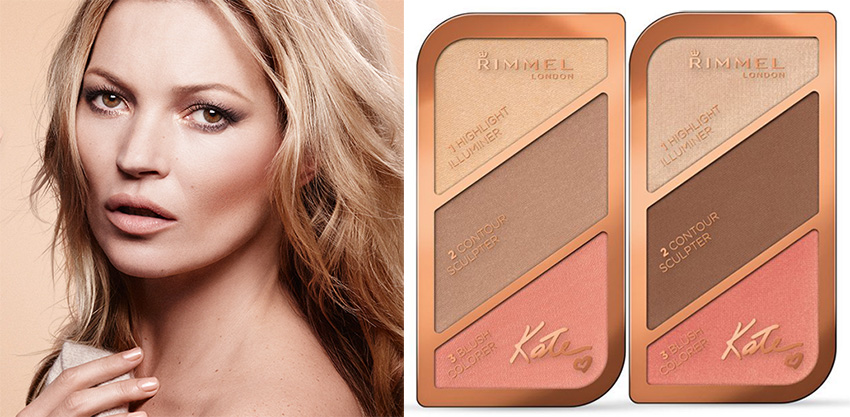 Rimmel Sculpting & Highlighting Kit designed by Kate Moss, £6.99 from Feel Unique
Soft shimmer powder to highlight the cheek bone, brow bone, centre of the chin and bridge of the nose.
Shading powder to contour the sides of the nose, jaw line and forehead.
Powder blush for colour and definition.
Maybelline Facestudio Master Contour, $12 from Ulta
Read More
Rimmel  Exaggerate Full Colour Lip Liners are a cult product among the beauty lovers, especially the East End Snob shade.
Let's find out why…
First of all, the design is amazing, these pencils look way more expensive than they actually are, and it is great that each shade has a matching packaging. Exaggerate Full Colour Lip Liners don't need sharpening, and help with a precise application,  as they are not too thin but not too thick either.
As for the formula – it is all you need in a
Read More
It was my Birthday this weekend so I've decided to share with you what I wore and what makeup I've used. I don't see Birthdays as a big deal (after a certain age, ha!) but it is always cool to dress up and spend time with friends and family.
Of course, I went for red with a touch of black, outfit wise. And here is the makeup I've used:
Face
Vichy BB Cream, I need to buy a full size of it soon, it is an amazing light  base which gives some luminosity.  Rouge Bunny Rouge  Naked Disguise Glide Concealer which is brilliant for the under eye area. Inglot HD Sculpting Powder in 504 is my favourite for that natural looking shadow and theBalm Mary-Lou Manizer for some glow.
Lips and Nails
Surprisingly I've used a very affordable trio: NYX  Soft Matte Lip Cream in Transylvania which I am obsessed with
Read More
The first month of 2016 is already behind us. How does it feel? Was it a good one? Are you ready for the rest of 2016? Do you stick to your resolutions? 😉
It was a pretty good month beauty-wise for me, and here are the products I've been loving:
Beauty
Nivea Nourishing Body Lotion For Very Dry Skin and a shower cream from this line. My Dad (!) actually got these two for me for Christmas, and I am really touched that he actually got the right products for my skin type. I usually take them with me when I go swimming but use them on a daily basis, too.  I love how soft and smooth my skin feels afterwards, and how nice it smells. Considering how quickly I go through body creams and lotions it is nice to have something budget-friendly, as well.
Jo Malone Red Roses Cologne
I honestly don't understand how could I miss the fact that Jo Malone discontinued Vanilla & Anise (and WHY would they do it?) so I am left with a half bottle only.  At least I can still get this scent. Red Roses is definitely not for everyone, some of my friends laugh that I smell like a rose jam whenever I use it, and it may be a bit weird to smell like this when you wear a lot of black, leather, and red… but hey, life is supposed to be fun. I also have a candle which I adore as much as the cologne.
CND Solar Oil
I was getting gel manicure for about 6 months non-stop but once I was too busy to go to my manicurist who is absolutely amazing but works far away from my home (and work, too), and had to rush to the nearest salon as my nails were looking disgusting at that point. I can't believe how
Read More
It is that time of the month when we are talking about favourites, again. Can you believe that it is the last month of the year now? Speaking of December, I will be extremely busy so probably there will be a lack of posts, although there are tonnes of products I want to share about with you, but I will try to keep you updated on Instagram.
And here is the list of products I have been loving in November.
Makeup
theBalm the Manizer Sisters palette
I've had this palette on my wish list ever since I've found out about it and finally got in November, and it is all kinds of dreamy, soft buttery textures that creates glow and luminosity, your "winter's skin" best friend in a pan. I will write a detailed review this week, so stay tuned.
Rouge Bunny Rouge Kiss Elixir Lip Balm (review)
This lip balm is one of my favourites because it just works, nice formula, feels lovely on the lips, and it heals the cracked skin or prevents it from happening. This is my second tube. I squeeze out some on my finger, and also apply what is left on my cuticles.
 Rimmel Exaggerate Lip Liners, one in East End Snob
Yes, I did get this lip liner to see why everyone loves it so much. I love Rimmel lip products anyway so this felt like a nice addition to my makeup bag. East End Snob works great for making your lips look fuller in a non-obnoxious way, there is not need to overdraw them like there is no tomorrow.
Clarins Eyebrow Pencil in  02 Light Brown
Considering that I have been using this eye brow product exclusively on my brows for the last several months I am surprised that I've never mentioned it. I like the texture which is not too soft so you get control over the application but at the same time it is not harsh; the bets formula. The spoolie on the other end is very helpful, too.
Skincare
Vichy Aqualia Thermal Rich  (for dry skin) and Elemental Herbology Vital Glow Overnight Resurfacing Creams.
Read More