It's time for the monthly favourites!  And I think, next time I will be doing 2013 favourites, so I better start planning it soon. Also, I can't wait for the holidays, as I have a lot of plans.
Chanel Le Volume de Chanel Mascara in 10 Noir (review)
I still think that it is  one of the best mascaras in the World!  It makes even my not-so-impressive lashes look fantastic, adds tonnes of volume and is ultra black. I have a mini size but I am so getting a regular one soon!
 BECCA Luminous Skin Colour Ultra-Sheer Foundation
I better write a review about this wonderful product soon. As the name suggests, it gives a very sheer coverage and is undetectable on the skin. With a little bit of concealer where you need it – you can get a perfect complexion which looks very natural.
Clarins Instant Concealer (review)
As I've already said, it instantly brightens up the way you look, feels light and is pretty long-lasting.
Ellis Faas Hot Lips L406 Rose Violet (review)
My latest love in terms of lip products.  I have been wearing it non-stop, as it applies smoothly, has a
Read More
I am very excited to let you know that I did a  my first guest post for Rouge Bunny Rouge  on how you can adapt some of the trends we saw on the AW13/14 Runway into real life with the brand's wonderful products.
The first feature  was about the "No Makeup Makeup" which is illustrated with the photos above from the following shows: Valentino, Balmain, Calvin Klein, DKNY, Isabel Marant, Issey Miyake, Viktor & Rolf.
To read my feature click here. And stay tuned for other parts about the accent on the eyes and lips!
Read More
Today I'd like to show you the new eye products from  two luxury niche brands. While Rouge Bunny  Rouge is one of my favourites, I haven't tried  anything Kevin Aucoin, as shocking, as that may sound, but I plan to change the situation in the near future!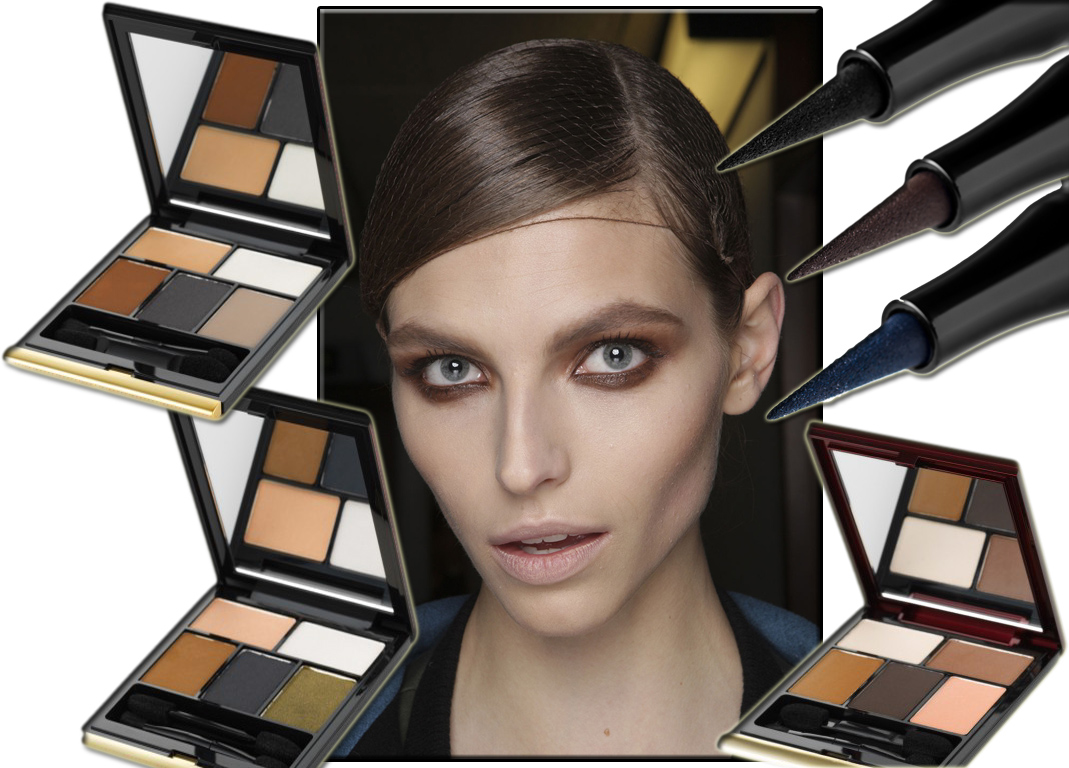 Photo of the model – Tom Ford AW13
So what are the new products?
First of all, Rouge Bunny Rouge released a brand new liner - Satin Eyeliner NOCTURNAL INK  in three shades:
Friesian– Sooth black with satin finish
Dark Bay– Deep ebony brown with satin finish
Blue Roan – Midnight petrol blue with satin finish
I have actually already posted a preview of this liner on my Facebook page, compared to my
Read More
Looks like Face Of the Day is now a more, or less regular feature. Maybe at some point, I will get brave enough to include photos of myself, too. Who knows?! But, as for now, here are the products that I've used and my opinion about them.
This look was all about my good ol' blush love – Chanel Orchid Rose. I used to wear it every single day years ago, so I've decided to show it some love today.
I've started with Hourglass Illusion Tinted Moisturizer in Ivory to get a medium coverage and glowing effect, that way I didn't even need a highlighter. It's a great "foundation" for dull Autumn days. I've added some YSL's Touche Eclat under the eyes, to brighten up the area and make me look less tired.
As, I've already mentioned, I've used Chanel Joues Contraste in Orchid Rose blush, which is a pretty warm-toned shade.  To add even more warmth to the face – I've used  YSL's Terre Saharienne Bronzing Powder  in N° 5 Cinnamon Sand.
Eyes
I wanted this look to be all about
Read More
I was surprised when I realized that I never did a feature about Rouge Bunny Rouge When Birds Are Singing Long-Lasting Matt Eye Shadow in Blackpepper Jay, which is among my favourite eye shadows. I even mentioned it  back in my August favourites.
I don't have  time or desire to use 4-5 eye shadow shades for my eye makeup on a daily basis, so I appreciate the shades that I can wear on their own and still look nice.
Blackpepper Jay is one of those shades. It is a beautiful cool toned blackened brown, which is described by the brand as semi-opaque.
I have already raved about RBR eye shadows numerous times, but this is the first matte one that I am writing about. But guess what? It is the
Read More