Can you believe that it's almost the end of Autumn? I was actually curious to see what were the most popular features in the last month, and here are the results.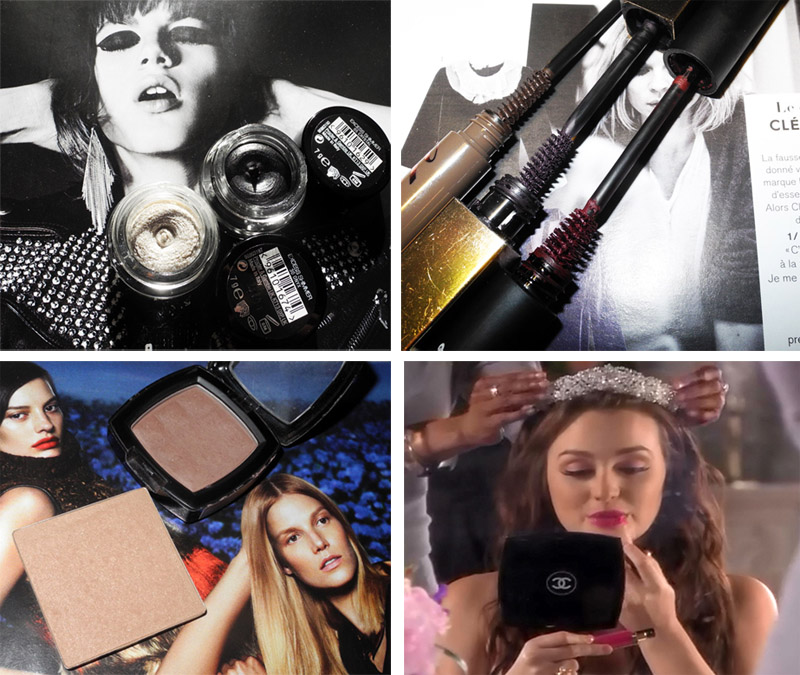 Review of the new fantastic shimmer eye  shadows from Max Factor - it is love.
A lot of people read a post about my October beauty favourites.
Red lipstick – my ultimate makeup love, so I had to do this round-up.
Luxury beauty products are amazing, but sometimes affordable ones are just as good (minus the chic packaging). My current top 5.
Cheek products that have been rocking my world lately. Inspired by the
Read More
I am a huge fan of Rouge Bunny Rouge's Flawless Face Powder Precious Velvet and had high hopes for their newest powder  which I was given to try – DIAPHANOUS Impalpable Finishing Powder.
First of all, I have to mention the great design,  the sifter keeps the powder in place,  and as the result you don't  waste any, and it doesn't get all over the place. And of course, you get a signature Rouge Bunny Rouge pretty packing with  floral motives.
As for the powder itself – it is kind
Read More
I think I have already told this story, but why not sharing it once again. When I was a child the most fascinating thing for me, makeup-wise, was a colourful mascara. I remember that I was about 6, when I saw a girl with blue eye lashes, and I just couldn't take my eyes off her. I promised myself that when I grow up – I will have a lot of different shades!
And, although, I don't really wear blue or green mascaras that often – I do like more subtle versions for a change. Here are three that I want to share with you.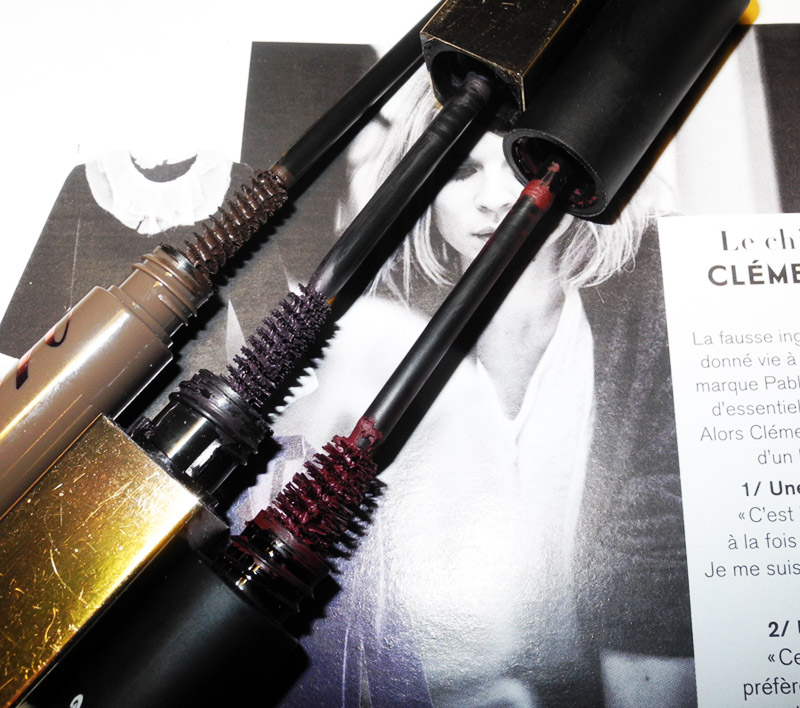 Clarins Instant Definition Mascara in Intense Plum (review)
This was a Limited Edition, but since it's my favourite colourful mascara that I ever owned, I had to include it. Plus, you can still get it from Amazon.
The formula is brilliant, is gives you that wow-effect, nice volume and intensity.   I adore wearing it when I opt for a bright lip and want to keep my eyes look more subtle (and more  interesting than just black) but still defined. Actually, I get a lot of compliments when I am wearing it.
Rouge Bunny Rouge Dramatic Lash Mascara Megaplumes in Oxblood Panache (review)
I am the biggest oxblood fan, I have been wearing it for years
Read More
My personal lipstick  drawer is getting out of control. But I keep using the same products over, and over again. So last week I've decided to plan my "weekday lipstick wardrobe" in advance. Here are the five products I've chosen:
BECCA Ultimate Matte Lip Colour in Eloise (review and lip swatches)
This is the lightest shade of all and the only matte formula from the selection. Eloise is a beautiful baby pink that suits any look, just make sure that your lips are in a great condition, as otherwise it may enhance the dry patches.
Rouge Bunny Rouge Sheer Lipstick Succulence of Dew in Murmurings (review and swatches)
I have been loving this lipstick recently,  it feels extremely comfortable on the lips, hydrating and moisturizing. Plus it gives
Read More
Today I want to show you a very special, and, dare I say, magical product from Rouge Bunny Rouge. Their first eye shadow palette -  Raw Garden in Chronos. I know that the brand is really proud of their new creation, and they should be.
It is truly amazing! Let's take a look.
You get five limited edition and exclusive shades with a bird pattern on top. They come in a sleek black palette with grey and red floral motives and birds.
Here is a close-up of the shades. I have included a high quality  photo, so you can click on it to see the details:
Read More