Recently several girlfriends asked me about  wearable/"beginners" red. So I thought I'd write about it here, as some of you may be interested in this topic, too.
Althought I personally love matte  full-on red, I perfectly understand that not everyone is ready for it. This is why sheer formulas may be a good option to begin with.
I have chosen three that I love. And these all are high-end. Why? Well, if you buy a "cheap" red, you will always find an excuse not to wear it. But if you invest in a luxury lipstick – you'd have to. And, let's face it, who doesn't love beautiful things?
Clarins Instant Light Lip Balm Perfector 05 Red (review and swatches)
This is the
Read More
Rouge Bunny Rouge re-launched all their lipsticks and I have already showed a preview here but it's time to take a closer look.
I was  sent all five shades from the Sheer Lipsticks Succulence of Dew range, and here they are.
It is interesting how I was recently reading about a "lipstick wardrobe" that  every girl should have, and I think that RBR nailed it with their shade selection. Here we go…
 MUSINGS – "Wet effect, medium transparency, natural pinky rose"
This is a such a pretty and fresh every day colour.  It is a perfect balance of nude, peach and pink  – would go with just any makeup look.
PERFUME OF HIS GAZE - "Wet effect, medium transparency, cool toned rose taupe"
Surprisingly this was my most worn shade.  It will be a
Read More
I just love how fun makeup is… It is never boring, and it's amazing how many new and innovative products come out all the time. Right now cushion formulas are the thing.
But today I'd want to show you three eye products that are not a necessity, but are really cool to have.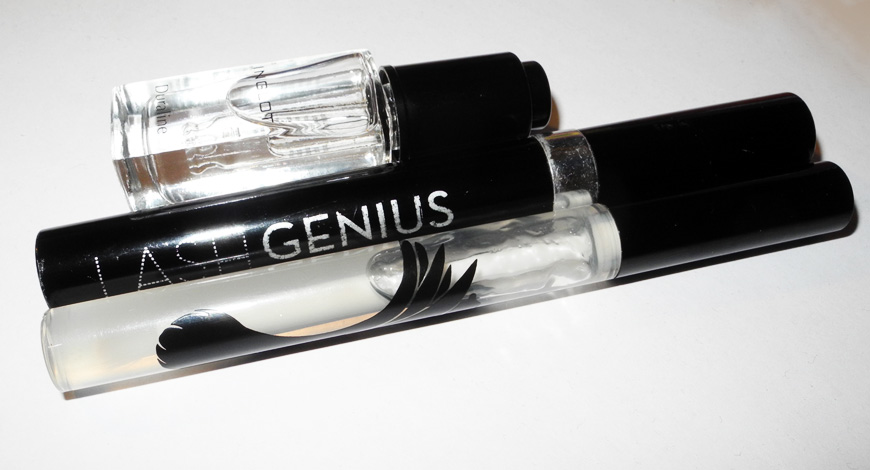 Ok, maybe one is, at least for me. And that is Anastasia's Lash Genius, a waterproof top coat, which, as you can guess, makes any mascara waterproof. I have sensitive eyes that are often watering, so this
Read More
I am actually surprised that  I have so many  favourites this month, as beauty wasn't exactly my priority in January. But I truly loved all the products I am going to mention.
Makeup
Surprisingly, it was all about the brown tones for me this month. I always wear red or berry, but felt like a wanted a change and be rebellious with the nudes. This probably doesn't even make sense to some of you, I know.
Rouge Bunny Rouge Sheer Lipstick- Succulence Of Dew in Perfume Of His Gaze - it is described as "sheer tanned nude-beige", and I totally agree. Never thought that I'd be wearing something like this. But never say never. Plus, it's only makeup, it is supposed to be fun.
I am sure that you are already bored to death  with me talking about this Trish McEvoy's bronzer, but this is literally the only product I have been using on my cheeks lately (this and NYX Taupe). And  Hourglass No. 2 Foundation/Blush brush is my favourite tool  for bronzer/blush/healthy glow & colour on my cheeks.
Speaking of Hourglass, their Visionaire Eye Shadows Duo in Gypsy was another favourite. Along with Inglot's  Eye Shadows AMC Shine 37 – I can never get enough of these two!
Finally, there is a mascara  that I have been using so much that all the words on it on it completely rubbed off – Max Factor Mastepiece Transform High Impact Volumising Mascara. It gives amazing volume, ultra-black colour and instant wow-effect.
Skincare
I
Read More
It's a about time I share top 14 most popular posts from 2014. It is better late than never, right?
1 Kate Moss Rimmel Lipstick Review and Lip Swatches  – link
2 Beauty Inspiration: Blair Waldorf's Wedding Makeup – link
3 Yves Saint Laurent Volupte Sheer Candy Review, Photos and Swatches – link
4 Emily Blunt's makeup – link
5 Rouge Bunny Rouge Eye Shadow Palette Raw Garden in Chronos Review, Swatches – link
6 Daniel Sandler Watercolour Blushes Review and Swatches - link
7 Clarins
Read More