I know that a lot of readers are wondering what to get their husbands/boyfriends (or even brothers/fathers/male friends) for Christmas.
This is why I have asked "men from my life" what they would like to get – to share with you some ideas. I just hope that now they won't think that I am getting all those things for them…
I have promised not to give away their names, so here are just the quotes and age group. Most of my male friends are 30-35 but I have asked several younger and several older men,  for the variety.
1 "Post shaving products. I'd prefer my favourite brand, but it's not that important, as long, as they are good" (At least four men said that).
2 "A good  facial cream. I have started using them after your (Ed.  – that'd be mine) recommendation, and now I can't imagine not having one. Every men needs it! I love Dior and Shiseido." (Age  group  30-35)
3. " A new cologne would be amazing.  I love
Read More
Here is a preview of Shiseido's makeup collection for Fall 2014. First of all, there will be four new Face Colour Enchanting Trios that I have already mentioned.
The other products are:
  Sheer and Perfect Compact foundation available in 6 shades.
Lacquer Rouge: Ophelia PK 226 – cool pink, Rose Grey RS 717 – classic rose, Viola RD728 – copper red, Tango RD529 (shown on promo image), Dollface PK430 – bright warm pink.
And
Read More
There are so many new foundations out this Autumn that I've lost the count. Almost every brand is brining out one. Here are only some…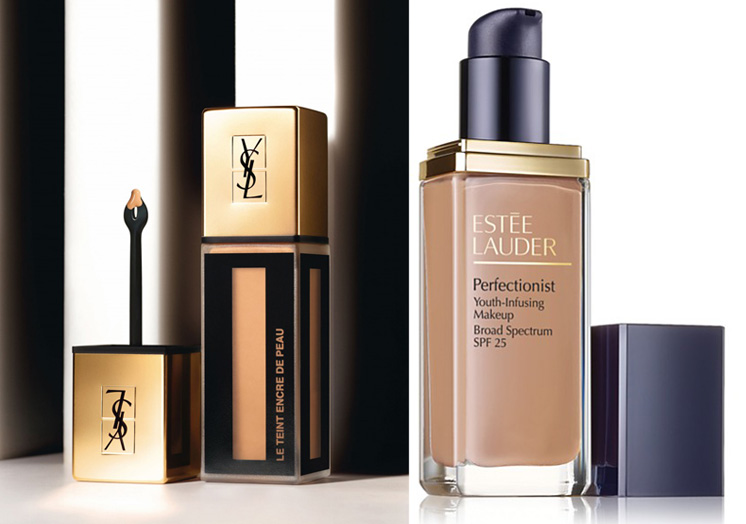 YSL pic from magazine.flaconi.de
YSL Le Teint Encre de Peau -Lloyd Simmonds about it here.
Tom Ford Traceless Perfecting Foundation SPF15
Clarins True Radiance Foundation
Shiseido Sheer & Perfect Compact Foundation
Chanel Vitalumière Loose Powder Foundation SPF15
Sisley Phyto Teint Expert Foundation
Marc Jacobs Smart Wand Tinted Face Stick, $42 from Sephora.
Max Factor Skin Luminizer  Foundation
Laura Mercier Smooth Finish Flawless Fluide from Sephora for $48.
Estee Lauder Perfectionist Youth-Infusion Makeup SPF 25, already available here and here.
There is
Read More
There are tonnes of new cheek products out for SS2014.  You can see them here and here. But guess what? There are even more exciting new launches, here are two of my favourites.
First of all,  JOSIE MARAN Argan Infinity Lip And Cheek Creamy Oil ($18 from sephora). I love Josie's oil a lot, so I would really love to try her new blushes/lip products.
This is  a "hydrating, nourishing, and argan oil-infused, this tinted treatment starts as a cream and melts into an oil for a pop of natural-looking, never-greasy color." I don't think there is anything like it on the market…
The shades are:
Everlasting Honey – rosy nude
Limitless Pink – medium
Read More
There are quite a few new lip products for Spring 2014. And there is nothing like a new lipstick (or a gloss), right? Especially with the VDay just around the corner. For some reason I am excited about it this year, whhaaaat?!
Here are just some of them:
YSL Gloss Volupte 2014, £21
Available in 24 shades, the one shown is 19 Rose Orferve
These are promised to be  glossy and hydrating, with the innovative applicator which helps with a  flawless application.
Sisley Phyto Lip Twist, £29
Available in 6 shades, the one shown  is Baby.
Described as a tinted balm with the colour of a lipstick and shine of a gloss, it leaves the lips supple and smooth thanks to the plant-based active ingredients.
Estee Lauder Pure Color Envy Sculpting Lipstick, £24
Available in 20 shades, the one shown  is  Tumultuous.
Brand new lipsticks from Estee Lauder offer high-intensity colour-in one stroke. We should be
Read More