Here is part two of the new lipstick launches for AW16, and this time it is all about YSL, Dior and Shiseido. Let's take a look!
YSL  Vinyl Lip Cream, $36 from Saks and £26 from Harrods.
"High coverage liquid lip colour with ultimate shine, comfort, and all day-wear. Vinyl Cream dresses lips in full coverage color and high-impact vinyl shine. The creamy formula provides 10 hour wear."
Available in 12 shades. Shown is  Burgundy Vibes
Dior Beauty Rouge Dior, $35 from Neiman Marcus and £26.50 from Selfridges
Reformulated cult classic lipstick which comes in tonnes of
Read More
Here are the palettes from Christmas 2015 collections that look absolutely adorable and gorgeous and both are collaborations between beauty and fashion brands.
There are two from shu uemura which are a collaboration with Maison Kitsuné. They are the Smoky Eye And Cheek Palettes (£60 from Harrods or Selfridges).
I also like that these palettes, according to the brand, are inspired by the collision between the West and East (Paris and Tokyo).
Each contains:
7 pressed eyeshadow shades
1 glow on blush shade
2 dual-ended foam and brush applicators
There is also  Festive Camellia palette which is a collaboration between Shiseido
Read More
Here is a preview of some new cream eye shadows that are out for Christmas. You can actually browse some other ones out  for Christmas here.
The products in question are:
Shiseido Shimmering Cream Eye Colour, £22 from here.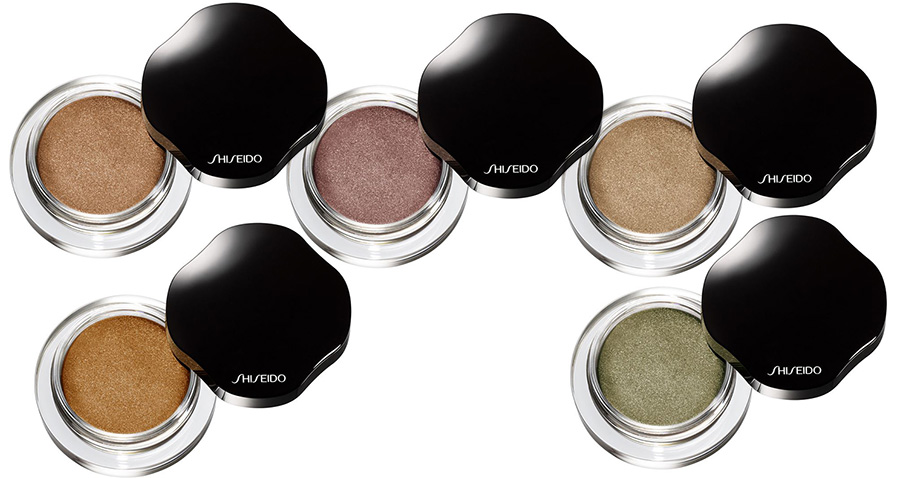 They are described as those that have "lasting brilliance and luxurious shine".There are five new neutral shades, such as champagne, bronze and moss: BR 731, VI730, BE728,  BR 329, GR732
Dolce & Gabbana The Essence Of Holidays Perfect Mono Cream Eye Colour, £25 from here.
Read More
As promised, here is the second post about the upcoming new lipsticks for SS15. And this time it's more of a "classic"  selection, even a matte option:
Be301 Carrera, By Dolce, Oxblood
Burberry Kisses (£25 from Harrods)
"The weightless gel texture formula delivers a customisable make-up result – a single kiss of colour gives understated luminosity, two or three kisses gives intense depth and vibrancy. Enriched with a blend of tea, lavender and rosehip."
Shiseido Veiled Rouge Lipstick ($25 from Nordstrom, £19.50 from Harrods.)
"Long-wearing, hydrating
Read More
I know that a lot of readers are wondering what to get their husbands/boyfriends (or even brothers/fathers/male friends) for Christmas.
This is why I have asked "men from my life" what they would like to get – to share with you some ideas. I just hope that now they won't think that I am getting all those things for them… 😉
I have promised not to give away their names, so here are just the quotes and age group. Most of my male friends are 30-35 but I have asked several younger and several older men,  for the variety.
1 "Post shaving products. I'd prefer my favourite brand, but it's not that important, as long, as they are good" (At least four men said that).
2 "A good  facial cream. I have started using them after your (Ed.  – that'd be mine) recommendation, and now I can't imagine not having one. Every men needs it! I love Dior and Shiseido." (Age  group  30-35)
3. " A new cologne would be amazing.  I love
Read More