I am personally almost done with my Christmas presents, which is super early this year, as I am usually a last minute shopper, so am already looking forward the Spring 2014 makeup collections.
But if you are still looking for  some nice, beauty related presents, you may want to take a look at the shu uemura and Takashi Murakami makeup collection.
This collection is called 6 heart princess (6HP), which is Murakami's upcoming artwork (TV series, based on it will be shown in 2014).  You can read more about it in the end of this post.
As usual, you can get some amazing eye lashes, brushes sets, eye liners, cleansing oils in special edition design, among other things.
There are two palettes (£60) with everything you may need to create a look: Pink Metamorphosis and Black Enchantment.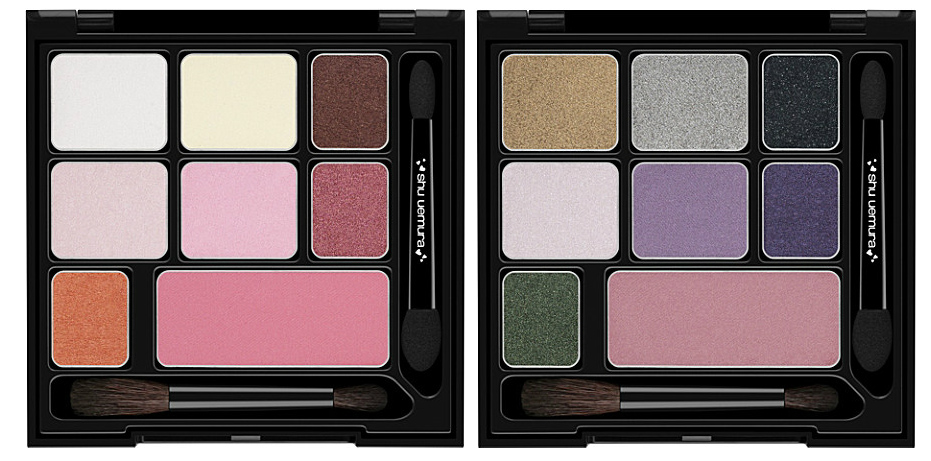 Although I really like the look of the palettes, my personal favourite has to be
Read More
I have a confession to make. I can't live without my shu uemura eye lash curlers. I use them on a daily basis. It took me a long time to get them since I wasn't sure that I really needed those… But shu's curlers – one of the best beauty purchases I ever made.
This is why I am intrigued by this new release from the brand, S Curlers.
Since I haven't tried this new tool myself, here is the official description:
"The innovative new s curler fits any eye shape and offers precise application so that you can really emphasize parts of your lashes without pinching skin, thanks to its
Read More
I used to write about my monthly favourites back in 2009, I think, but somehow stopped doing that. So I thought why not giving it another go in 2013?
So here is the list of my January 2013 Favourites and this time I've chosen only makeup, not to make a huge list. But next time I will probably add some of my beauty favourites, too. What do you think?
So here we go…
Lips
If I could choose only one favourite product of January – that would be Clarins Gloss Prodige in 09 Water Lily which is now my favourite lip gloss!  It is  hydrating, smoothing and looks  beautiful on the lips. And it smells delicious, too.
Face
Another product from Clarins would be their Beauty Flash Balm which is a must have for me in winter months, it makes my face look polished and brings back the glow. I also like how the foundation applies afterwards.
Speaking of foundation –  my top pick would be Rouge Bunny Rouge Tinted Moisturizer Sketches on Water. If you have dry skin, I would totally recommend, it blends into the skin and
Read More
This Spring shu uemura offer a beautiful colourful collection called Blossom Dream with blue, green, coral and yellow eye shadows and matching eye lashes. There are also nine new lip products and five blushes.
Eyes
Unmask Palettes ( £50/$65) in Green, Pink and Blue
Drawing Pencil (£16/$21) in  Gold and White
Rainbow Feather L False Eyelashes, £34/$30
Rainbow Feather S False Eyelashes, £24/$25
Lips
Rouge Unlimited Blossom Dream (LE, £19/$30) Dark Beige and Bright Orange
Rouge Unlimited Supreme Matte Blossom Dream (LE, £19/$30) Bright Pink and
Read More
I'm not gonna lie, I am super jealous when I see girls with long, thick lashes…Unfortunately, it is not the case with mine. It could be worse, so I should not complain really.
But there are certain things I can do about it. I have never tried lash extensions for some reason and wearing false lashes every day is not an option, for me at least.
So here are the products that I use to get a make my lashes look decent:
First of all, I curl my lashes with shu uemura lash curlers, they open up the eyes and the curl lasts all day long. It is a great investment.
Then I use a lash primer, currently it's Urban Decay's Eyelash Primer Potion, it adds some length and volume without making the lashes look clumpy.
Next step is mascara – black Diorshow New Look or
Read More