Lip Lacquer is the new black, people. And Smashbox just brought out a very cool looking version of the lipstick & gloss hybrid. These are promised to have a glossy finish and intense col0ur payoff. I am in!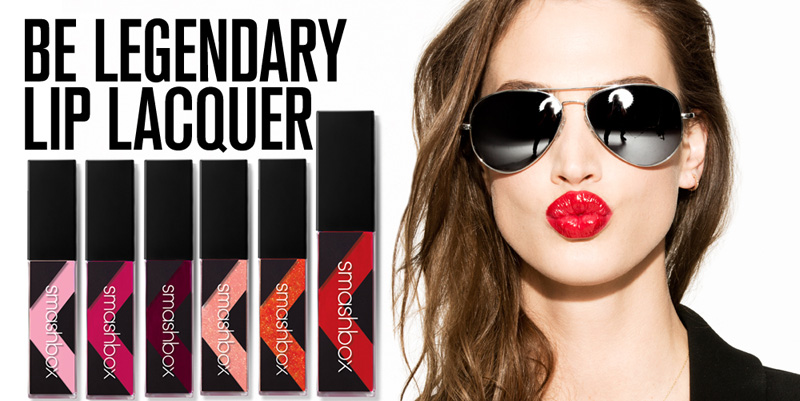 There are tonnes of shades to choose from, too. The price is $24 and you can get it from here, and later from here.
As for the brand's Fall 2014 makeup collection, there are only three products which together are called Cherry Smoke, love that name.
Read More
Following the success of the Always Sharp Eye Liners, Smashbox are brining out a lip version – Smashbox Always Sharp  Lip Liner.
This is great news! Not only the lip liner will be always sharp now, but it will be all MUAs best friend, as it is a great product to use on different clients, as it sharpens the product every time you open it (so it is basically like new). The formula is promised to be water-resistant, smooth and lightweight.
Available from Nordstrom for $20.
The shades are: Crimson,  Figgy, Frenchie, Fuchsia, Melon, Nude Fair,  Nude Light,  Nude Medium, Nude Dark, Rosebud, Ruby and Violet. "Bold" are those shades that are shown above.
There are also brand new lip glosses from theBalm – Read My Lips (Pretty
Read More
So many new lip products were launched recently, so let's take a look at some of them:
Dior Fluid Stick, £26, available in 16 shades.
Dior know how do make good lip products and how to present them!Probably the most exciting launch. This is basically a super-pigmented and glossy "liquid lipstick". I would recommend checking out Dior's website for all the details, tips and the awesome promo video. This launch reminded me why I love makeup so much, it is beautiful, and inspiring…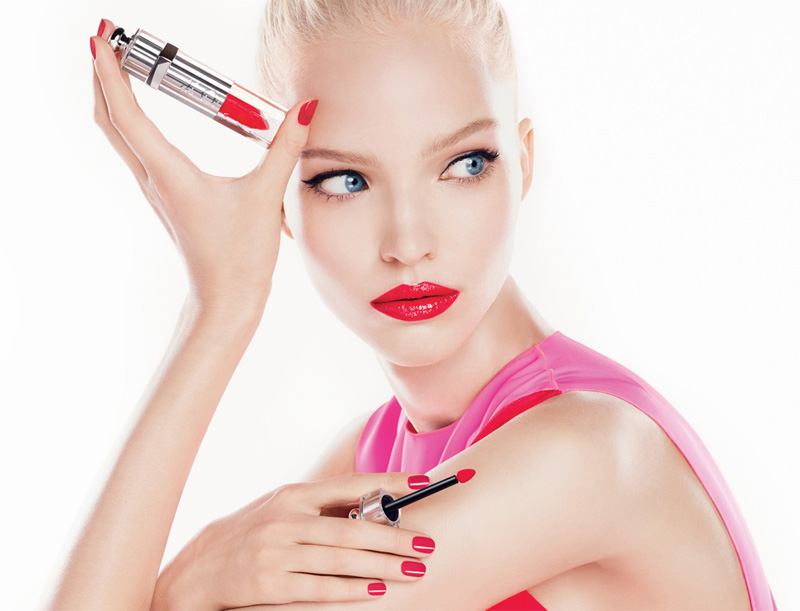 Dolce&Gabbana Classic Cream Lipstick, £24. Available in 9 shades.
If I'd like a beauty product inspired by a celebrity – that would be definitely inspired by Monica Bellucci, she is the most gorgeous woman, in my opinion. I just only have to decide which shade to get now…
GOSH Lip Lacquer, £5.99 available in 8 shades
These look super cute, and
Read More
Smashbox Santigolden Makeup Collection for Summer 2014 looks kind of cool with  all those tribal/animalistic elements  and includes some original products.
Let's take a look.
There are two Santigolden Age eye shadow collages ($36)
Apocalypse Now: SHIMMERY OYSTER, SHIMMERY TEAL, SPARKLING PEWTER, MATTE BLACK, BRIGHT GOLDEN ORANGE
Earth As We Know It: SOFT SPARKLING CREAM, KELLY GREEN, DARK MATTE BLUE, RAISIN WITH ROSEGOLD PEARL, DARK SPARKLY FOREST GREEN
Two Santigolden Age Double Ended Limitless Liner ($24)
AZURITE IS NEVER WRONG/EL DORADO
YELLOW DWARF/GREEN
Read More
So we continue the preview of the holiday releases and this time it's Smashbox and their Wondervision collection with the sets for eyes, lips and a makeup brushes kit.
All the kits retail for a much cheaper price than the individual  products, so it's a great way to try the brand, or to get presents for your girlfriends and family members. Or maybe for yourself?
Wondervision Eye Sets ($32 each)
Flash Set: 0.14 oz x 6 Eye Shadow in Pink Shell, Ballet Pink, Taupe, Purple Shimmer, Slate, Plum; 0.32 oz Full Exposure Mascara in Jet Black; 0.04 oz Limitless Eye Liner in Onyx; 3 x get-the-look cards
Comic Set: 0.14 oz x 6 Eye Shadow in Sandstone, Silver, Luster, Aqua, Smoke, Sapphire; 0.32 oz Full Exposure Mascara in Jet Black; 0.04 oz Limitless Eye Liner in Onyx; 3 x get-the-look cards
 Sparks Set: 0.14 oz x 6 Eye Shadow in Bare, Peach, Gold,
Read More