I've chosen three new blush launches that look absolutely incredible, and should be amazing.
NARS Dual-Intensity Blush ($45 from Sephora)
I believe these will be a huge hit, especially considering how popular the original NARS blushers are.   Dual-intensity blushes can be used both dry and wet, also can be worn alone or layered together.
Available in: Fervor – shimmering soft pink/ sparkling deep coppery rose, Panic – shimmering shocking fuchsia/ shimmering orange-pink, Jubilation – sparkling yellow gold highlighter/ shimmering soft nude-peach, Adoration – sparkling baby pink/ shimmering hot pink,  Craving – sparkling seashell pink highlighter/ shimmering beachy bronze,  Frenzy – sparkling soft pink-gold highlighter/ shimmering bright tangerine orange
Smashbox L.A. Lights Blendable Lip & Cheek Color ($29 from Nordstrom)
Read More
Even several years ago contouring was a pro thing but now everyone does it. It seems like contouring is now such an essential, as mascara, or we are getting there.
In the past it was hard to find a good product, as often they were too orange, too muddy etc. But now, with such a competition, the brands stepped up their game, so finding  a suitable shade and formula shouldn't be a problem.
If you are still not contouring (now it sounds like a sect, ha!), SS 15 is a perfect time to start, as there are tonnes of new releases. I have already mentioned  Kat Von D, BECCA and Laura Mercier. By the way, if you are not ready to spend a lot on this step – Jane shares about the new Chiseled  palette from Barry M here.
But there are more…
Smashbox Step-By-Step Contour Stick Trio  (get it here for $45)
Read More
If you are a fan of beauty value sets – the new On The Rocks  Holiday 2014 makeup collection by Smashbox is worth the attention. The brand brought out beautiful items for eyes, lips and face.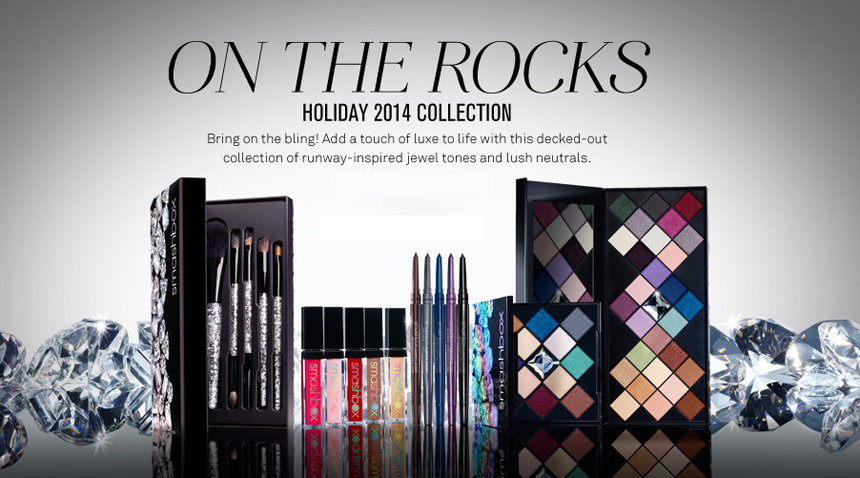 On the Rocks Always Sharp Liner Set, $ $39
Raven, Sumatra, 3D Orchid, Midnight, 3D Night Gem
On the Rocks Be Legendary Lip Gloss Set, $28
Azalea: bright pink fuchsia; Legendary: true red; Pout: pale blue pink; Jewel: soft golden berry and Gilt: champagne golden shimmer.
On the Rocks Brush Set, $62
Read More
Lip Lacquer is the new black, people. And Smashbox just brought out a very cool looking version of the lipstick & gloss hybrid. These are promised to have a glossy finish and intense col0ur payoff. I am in!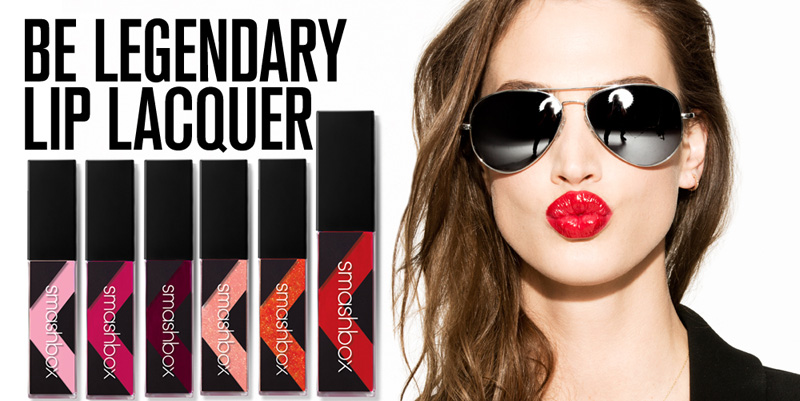 There are tonnes of shades to choose from, too. The price is $24 and you can get it from here, and later from here.
As for the brand's Fall 2014 makeup collection, there are only three products which together are called Cherry Smoke, love that name.
Read More
Following the success of the Always Sharp Eye Liners, Smashbox are brining out a lip version – Smashbox Always Sharp  Lip Liner.
This is great news! Not only the lip liner will be always sharp now, but it will be all MUAs best friend, as it is a great product to use on different clients, as it sharpens the product every time you open it (so it is basically like new). The formula is promised to be water-resistant, smooth and lightweight.
Available from Nordstrom for $20.
The shades are: Crimson,  Figgy, Frenchie, Fuchsia, Melon, Nude Fair,  Nude Light,  Nude Medium, Nude Dark, Rosebud, Ruby and Violet. "Bold" are those shades that are shown above.
There are also brand new lip glosses from theBalm – Read My Lips (Pretty
Read More