There are more, and more summer makeup collections that are being available now. Today let's take a look at tarte's newest release – Rainforest of the Sea. All the products are already available from Sephora.
There are tonnes of new products: makeup, skincare and brushes.
 Wipeout color-correcting palette (LE),  $45
"An all-in-one palette to correct discolorations, contour and brighten skin. "
Rainforest of Sea Eye Shadows Palette, $34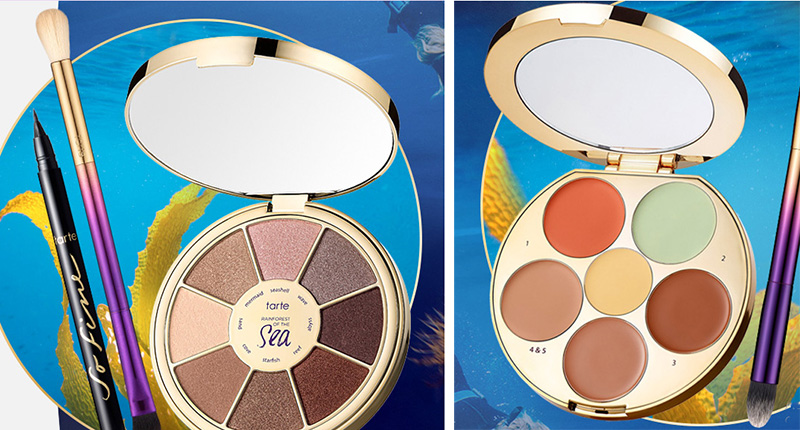 Rainforest of the Sea Quench Lip Rescue, $19
"A moisturizing lip balm in an array of sheer color shades. "
Rainforest of the Sea Drench Lip Splash Lipstick, $22
"A full-coverage matte lipstick with lip nourishing antioxidants. "
Shown are: Berry and
Read More
Say hello to the newly launched tarte's Poppy Picnic summer 2015 makeup collection.
There is a palette, two bronzers, new shades for eyes and lips, and even two new brushes. Let's take a look.
Poppy picnic Amazonian clay eye & cheek palette, $38, LE
• summer breeze (cream)
• sweet tea (tan)
• ice cream cone (chocolate)
• barefoot in the grass (nude)
• peach poppy (peach )
• picnic basket (brown)
Amazonian butter lipstick in  park ave princess, $17
"The ultra-moisturizing Amazonian butter lipstick infused with precious cupuacu and murumuru butters."
LipSurgence  lip crème,  $24
"Ultra-moisturizing, full coverage lip crème providing a rich, creamy color."
Wonder, poppy
Serene, apricot pink
Illusion, rosy berry
Empowered, soft pink
There are also two bronzers in the Park Ave shade: Amazonian clay  matte waterproof bronzer, $30 and
Read More
It is the time when I  am telling you about my favourite products of the year. I did not pick a product in each category just for the sake of having one, but rather only those that really stood out for me.
The first part will be about makeup. Here we go…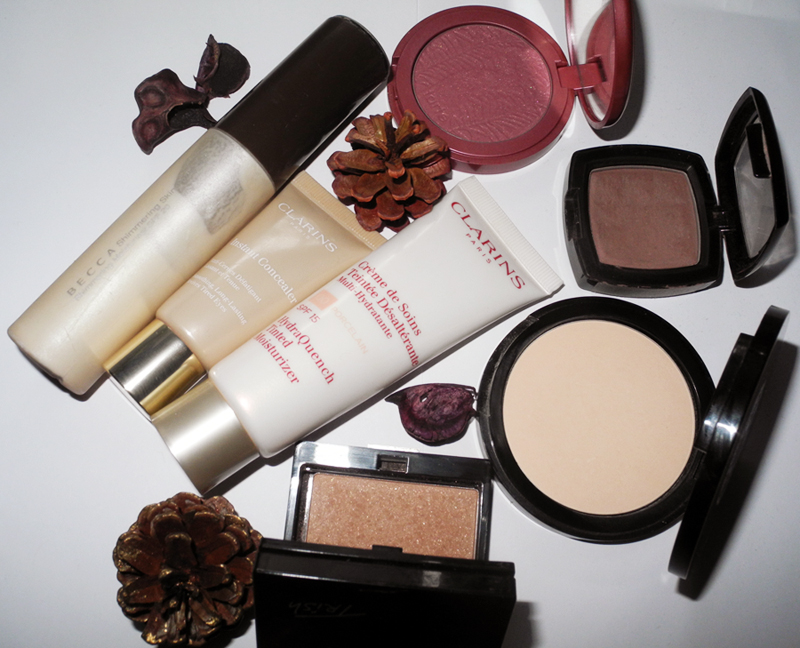 Face
Base:Clarins HydraQuench Tinted Moisturizer (review)
Although there were quite a few "foundations" I loved, this  tinted moisturizer was the base of 2014. It gives a natural and glowing light-t0-medium coverage, and leaves the skin looking beautiful.  HydraQuench is one of my favourite skincare ranges, and this TM is just as good, as everything else, works perfectly for my very dry, dehydrated and sensitive skin. I am very pleased that it never accentuated any dry patches I sometimes have.
Concealer: Clarins Instant Concealer (review)
Definitely the best concealer out there, covers the dark circles and brightens the under eye area, doesn't get in the fine lines, stays on really well.
Powder: Rouge Bunny Rouge  Flawless Face Powder Precious Velvet (review)
I have to say that
Read More
No matter how many nude/neutral eye shadows palettes we have, it seems like there is never enough.  So here is a preview of the three newest launches.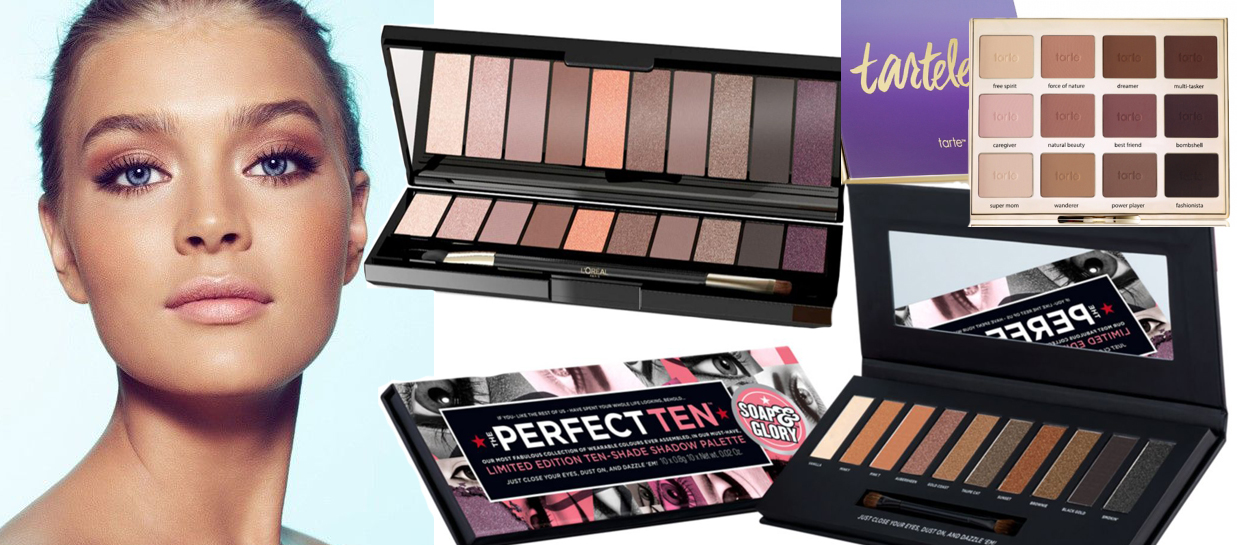 A high-end matte palette tartelette Amazonian clay matte palette ($44). Buy it here.  Or the whole collection from Sephora. It looks like something I just have to have…
free spirit (cream), force of nature (nude), dreamer (warm brown), multi-tasker (chocolate), caregiver (pale pink), natural beauty (mauve), best friend (mulberry), bombshell (dark plum), super mom (ivory), wanderer (light brown), power player (taupe) and fashionista (black).
L'Oréal Paris La Palette Nude,£14.99 buy it here.
Read More
Tarte Cosmetics have been killing it lately with their Brazilliance range, Amazonian butter  lipsticks, the sculptor contouring face slenderizer, loved by so many makeup addicts, and many other products.
But what are they offering for Fall?
There is a beautifully put together Rainforest After Dark collection. Let's take a closer look at the  products.

The star of the collection is definitely the limited edition rainforest after dark colored clay eye &  cheek palette ($38)
It is a palette which combines both makeup and skincare. All shade contain different clays, such as  rose clay (soothes skin around the eye area), vanilla clay (helps control oil to keep pigment in place  all day) and gold clay (maintains gentle skin balance and moisture).
 The shades, they are: bare to explore (pink beige), make a mauve (plum mauve), plum away with me (dark plum), up to no gold (gold), tan-gled up in you (tan), don't turn a-brown (dark brown), unleashed (nude rose blush), champagne (highlighter) and park ave princess (bronzer).
As for the rest of the collection, tarte are brining out some basic products which will help to create a perfect canvas for the colourful makeup and will help it to last longer.
For example, timeless smoothing primer ($39), which is described as  a "melt-in smoothing primer with innovative blurring and filling technology for a youthful appearance perfectly primed for makeup application."
The formula is infused with Vitamins C & E and green bean extract  which help the skin to look smoother and firmer.  Tarte suggest that their primer can be also worn on it's own, without the foundation on top.
If you need to cover up any imperfections –maracuja creaseless concealer ($24; available in 13 shades) is a product to look at!
It is a  full coverage, waterproof concealer  which
Read More