I really love the look of the new The Body Shop Raspberry collection. I am not gonna lie, I want absolutely everything.  I have a thing for raspberry, both the berry and raspberry beauty products, so this looks like a perfect collection for me.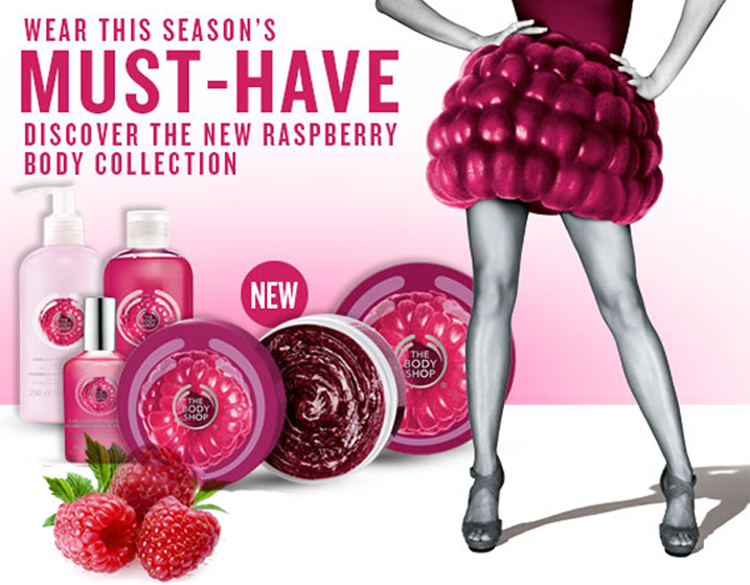 There are five delicious pink products to choose from:
Body Butter, 200 ml, £13/$20; and we all know that their body butters are divine!
Shower Gel, 250ml, £4/$8
Body Scrub, 200ml,
Read More
I have a new rule when it comes to beauty products, one out – one in (ok, maybe more than one in)! Meaning that I am allowed to buy new beauty products only after I finish some from those that I already have. This is why I get a bit excited when I see a new empty bottle in my bathroom.
I actually have some new items on the way to me, as I type. Can't wait to try my them all!
I know that it's not the end of Autumn yet, and there are still three weeks, but I have big doubts that I will finish anything else by the end of the month.
And by the way, here are Summer Empties. I've decided to do such features every season.
I really love  bath oils,  so, since  I've used up two of my favourites Lavera Organic Wild Rose Bath Oil  and Cowshed Lazy Cow Soothing Bath & Body Oil  to the very last drop – I've already ordered some new ones, which are on their way to me.
Since I have very dry skin, I have to use body moisturizers, sometimes more than once a day, so I go through them quite quickly and this month I have finished the following products:
The Body Shop Pink Grapefruit Body Butter. I think these butters don't need any introduction and explanation, they are fantastic. This particular one was a present from the boyfriend which made even more special.
  Aromatherapy Assosiates Enrich Body Serum. I never used a body serum before, and was excited to try such kind of product, as it makes sense to use serums/oils on the body before a cream just, as you would on the face. It works! Plus, as
Read More
Did you know that The Body Shop celebrate 21st anniversary of their famous body butters this year?
I did not know about it when I've added "citrus body butter from The Body Shop" on my Christmas wish list. This was the only beauty related product I've asked for!
And I was very happy to get a Pink Grapefruit one…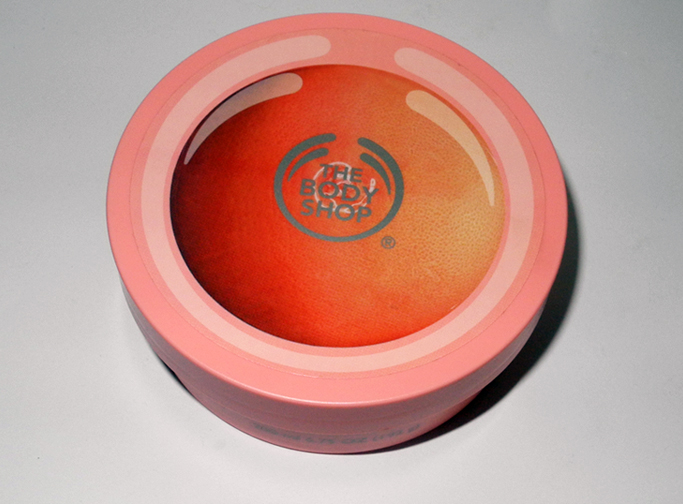 These body butters are loved by some many people and I am not an exception. I find that they are rich and moisturizing (with pink grapefruit seeds oil, cocoa and shea butters) without being greasy or oily. The product absorbs quickly, so I don't have to wait for ages until I can get dressed.
I find that body butter does leave my skin smooth and soft for hours and I don't need to use a lot of product, which is
Read More
I am always on the hunt for a perfect body moisturiser as my skin is very dry so I am excited about these new  Duo Body Butters by The Body Shop.
There are four different scents so far: Floral Acai, Macadamia, Vanilla and Sweet Pea, each is 200ml/192 g.
So what are these?
These Duo Body Butters are
Read More
I am sure that every woman wants smooth and perfect skin. And no cellulite of course.
For that one should eat healthy food, drink a lot. Exercise and go for a walks when it's possible. One can also use different creams and serums etc.  But  probably you won't get any good results without massage.  You can go to a massage centre or spa and pay a  lot of money for the course of massage.  I tried one programm and it was really great but it was also expensive. Plus the result will not last the whole life!
You should also make massage yourself.  I know that a lot of ladies use honey to massage their hips and butt. But here is what I do. I buy products
Read More