I personally love me a good luxurious lipstick. Of course, there are a lot of more affordable options on the market but there is just something special about treating yourself to a high-end product. I always get myself a nice lipsticks after I've finished an important job project or just for a special occasion.
And here are three creme-de-la-creme lipstick launches.
BY TERRY Rouge-Expert Click Stick,  $32 from Barneys and Net-a-Porter.
"3-in-1 hybrid lipstick is rich like a balm, precise like a pencil and intense with premium pigment. In just one stroke, it reveals the boldest color impact all day long. Absolute coverage and velvet-smooth comfort upon application through an ultra-feminine gesture."
The shade featured is  Crimson Click
TOM FORD Beauty Lip Contour Duo, $53 from Neiman Marcus and £39 from Selfridges.
" On one end, the slim and sleek pencil features a lip shaper to enhance and define lips. On the
Read More
It seems like Tom Ford's Black Orchid lipstick was released only yesterday. I really loved the look of it but got myself a Bruised Plum shade in the end…
But here is a preview of Mr. Ford's beauty collection for Autumn which is all about those Orchids, and we are talking Black Orchid and Velvet Orchid. And a brand new Orchid Soleil perfume.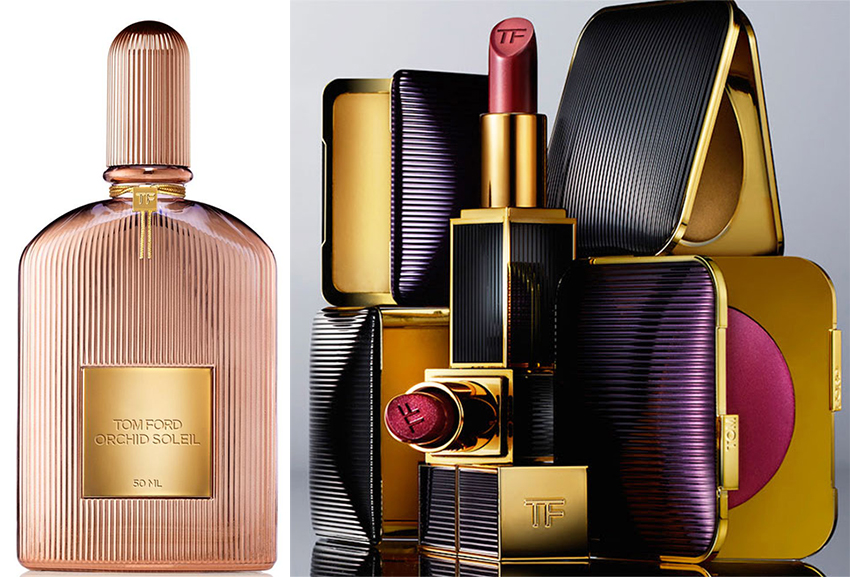 Orchid Soleil EDP  (50 ml- $120, 100 ml –  $168)
spicy notes of pink pepper, bitter orange and cypress
 red spider lily and tuberose
chestnut cream, vanilla, patchouli and orchid.
Black Orchid Collection
Lip Color, $60
Nightbloom Powder ($80)  in Black Bloom
Black Orchid
Read More
We have already seen almost all Autumn fashion collections now, and beauty-wise, it will be all about summer releases soon. You can already  get some products from the annual Bronze Goddess Estee Lauder collection, and soon we will be able to get the new Terracotta from Guerlain and other bronzing & tanning products.
But today let's take a look at Tom Ford's new collection which is a real eye candy! Here is actually a link to the Soleil collection from summer 2015.
This year's collection is actually already available on-line from Neiman Marcus.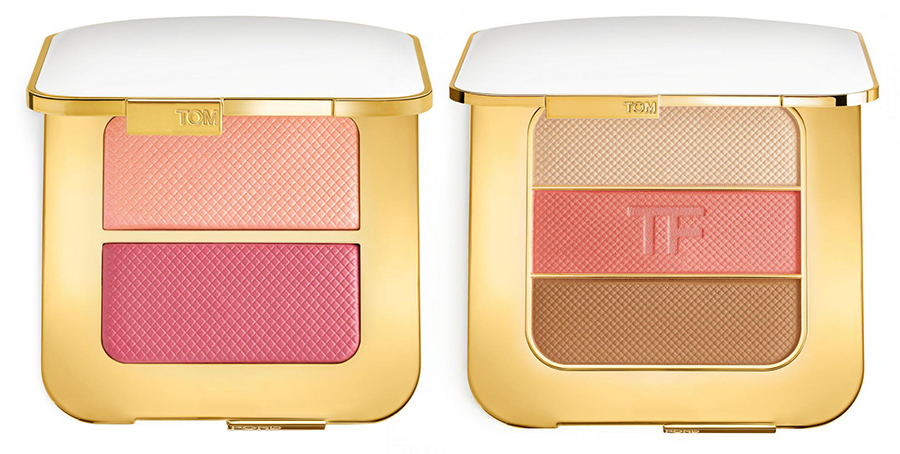 The products this year are: Sheer Cheek Duo ($78) Bicoastal and Soleil Contouring Compact ($108) in the Afternooner.
Moisturecore Lip Color, $55
Scandola, Mustique, Otranto, Cala di Volpe, Pipa and  Carriacou.
Ultra-Rich Lip Color, $52
Purple Neon, Aphrodite, Temptation Waits, Revolve Around Me, Solar Affair and
Read More
I have already posted about some new lipstick launches  but what about the eye shadows? Here is a selection of the most luxurious ones: Cle de Peau, Chantecaille and Tom Ford.   Cream or powder, single or palette – the choice is yours. Let's take a look.
Cle pe Peau are launching brand new Cream eye color solo – ombre crème solo ($45 / 6g) which are "dewy cream eye shadow that transforms into a silky powder", and they look gorgeous. I wonder what is the shade of that burgundy one from Lucia Pieroni's Insta photo.  Is it 301? Probably, not.
Powder eye color solo limited edition – ombre poudre solo ($45 / 1g) "A silky soft long-lasting eye shadow that comes in three textures: shimmery, semi-matte and matte."
Cle de Peau is available from: Nordstrom, Neiman Marcus, Bergdorf Goodman, Saks 
 Chantecaille Le Magnolia Eye and Cheek Palette ($83/£74)
Each
Read More
Spring is the time for new lipstick releases, as we could see in the previous years. And we can see the same situation for SS16, too.
I have already posted about the new releases from Clarins and YSL. But there are just so many more coming out our way – think Guerlain, Lancome, Chanel, Tom Ford, Givenchy, Clinique, Estee Lauder, Armani and more.
Today let's take a look at three of them: Chanel, Tom Ford and Givenchy.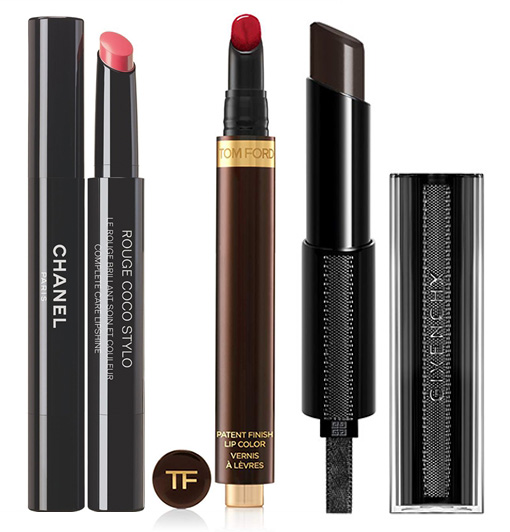 Chanel  Rouge Coco Stylo (Complete Care Lipshine) ($37 from Chanel)
"The intensity of a lipstick, the shine of a lipgloss and the comfort of a lip balm — all in one creamy yet lightweight formula. This innovative formula is enriched with nourishing Apple Seed Extract and hydrating Jojoba Oil and Coconut Oil. Silk Powder, Beeswax and special ingredients help visibly smooth, plump and add brilliant 3D shine to the lips."
Available in 8 shades, the one shown above is
Read More