Recently several girlfriends asked me about  wearable/"beginners" red. So I thought I'd write about it here, as some of you may be interested in this topic, too.
Althought I personally love matte  full-on red, I perfectly understand that not everyone is ready for it. This is why sheer formulas may be a good option to begin with.
I have chosen three that I love. And these all are high-end. Why? Well, if you buy a "cheap" red, you will always find an excuse not to wear it. But if you invest in a luxury lipstick – you'd have to. And, let's face it, who doesn't love beautiful things?
Clarins Instant Light Lip Balm Perfector 05 Red (review and swatches)
This is the
Read More
I have already posted about some new eye shadows for Spring 2015, and here are more releases.
Burberry Beauty Wet & Dry Eyeshadow ($29 from Nordstrom)
These are promised to be silky-smooth eye shadows that can be used both dry, and wet for a more intense and saturated finish.
The shades shown above are: 103 Almond, 204 Mulberry and 301 Chestnut Brown
Yves Saint Laurent Couture Mono Eyeshadow ($30 from Nordstrom)
YSL also brought out mono eye shadows which are available in different finishes: matte, satin, metallic or shimmer.
The shades shown above are: 01 Paris, 08 Zellige, 10 Khol, 13 Fougue
Besides the monos, YSL released two
Read More
It's a about time I share top 14 most popular posts from 2014. It is better late than never, right?
1 Kate Moss Rimmel Lipstick Review and Lip Swatches  – link
2 Beauty Inspiration: Blair Waldorf's Wedding Makeup – link
3 Yves Saint Laurent Volupte Sheer Candy Review, Photos and Swatches – link
4 Emily Blunt's makeup – link
5 Rouge Bunny Rouge Eye Shadow Palette Raw Garden in Chronos Review, Swatches – link
6 Daniel Sandler Watercolour Blushes Review and Swatches - link
7 Clarins
Read More
YSL have been killing it with their newest products  for the lips in the last several years.
And the brand just brought out a something new – Volupte Tint-In-Oil. And it looks like that oils for lips will be the thing next season (here is Clarins' version).
It is descried as a "revolutionary lip color with a lip tint suspended in a deep conditioning oil." There are four oils in the formula – apricot kernel oil, coriander fruit oil, jojoba seed oil, and possiflora edulis seed oil. Volupte Tint-In-Oil gives a luminous shine and
Read More
Can you believe that it's almost the end of Autumn? I was actually curious to see what were the most popular features in the last month, and here are the results.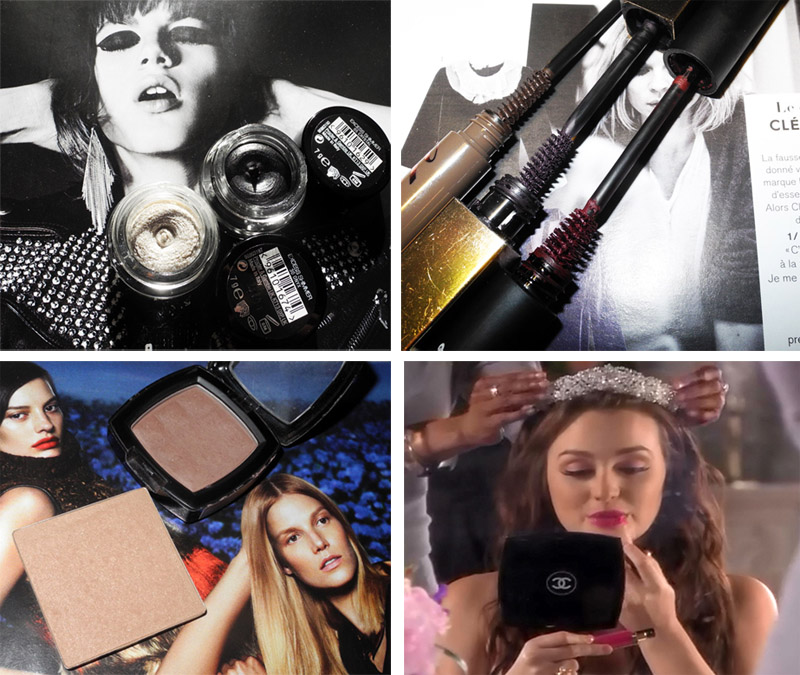 Review of the new fantastic shimmer eye  shadows from Max Factor - it is love.
A lot of people read a post about my October beauty favourites.
Red lipstick – my ultimate makeup love, so I had to do this round-up.
Luxury beauty products are amazing, but sometimes affordable ones are just as good (minus the chic packaging). My current top 5.
Cheek products that have been rocking my world lately. Inspired by the
Read More