This summer YSL's makeup collection was inspired by Yves love for different blue shades and the  sea. Btw, I still haven't seem that new film about him, have you?
While I am not entirely sure what exactly the brand was trying to say with the visual below, I like the Bleus Lumiere release, regardless. And I really like the blue and fuchsia on Cara and the baby blue nail polish on the other model.
So what new products are a part of this collection?
Kiss & Blush, $40/£27
Palette Collector Summer 2014, $60
YSL are launching new quints, and here is the first look.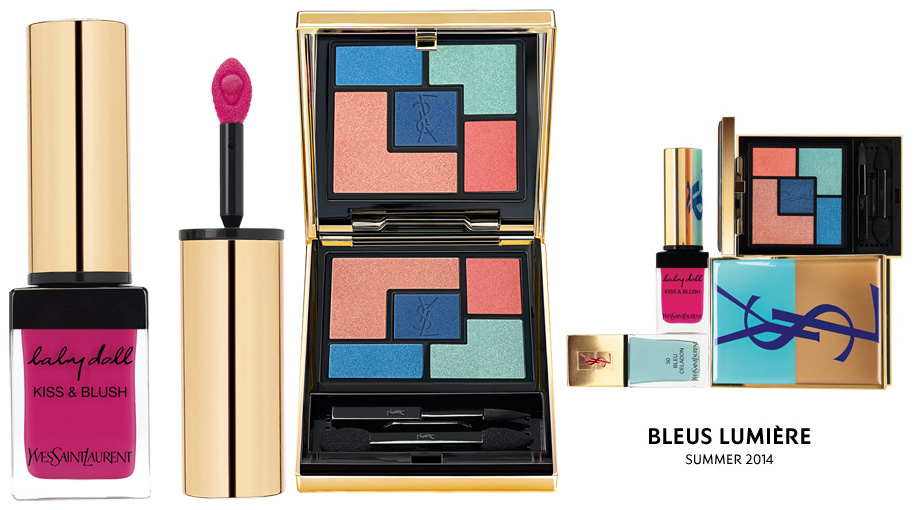 There will be two blue eye pencils and nail polishes in baby blue and indigo. And these four products have to be my personal favourites, along with the
Read More
A lot of brands are brining out their  version of CC Creams this Spring, including luxury brands like Armani, Bobbi Brown and YSL.
CC stands for colour correction but how do the brands describe their new releases?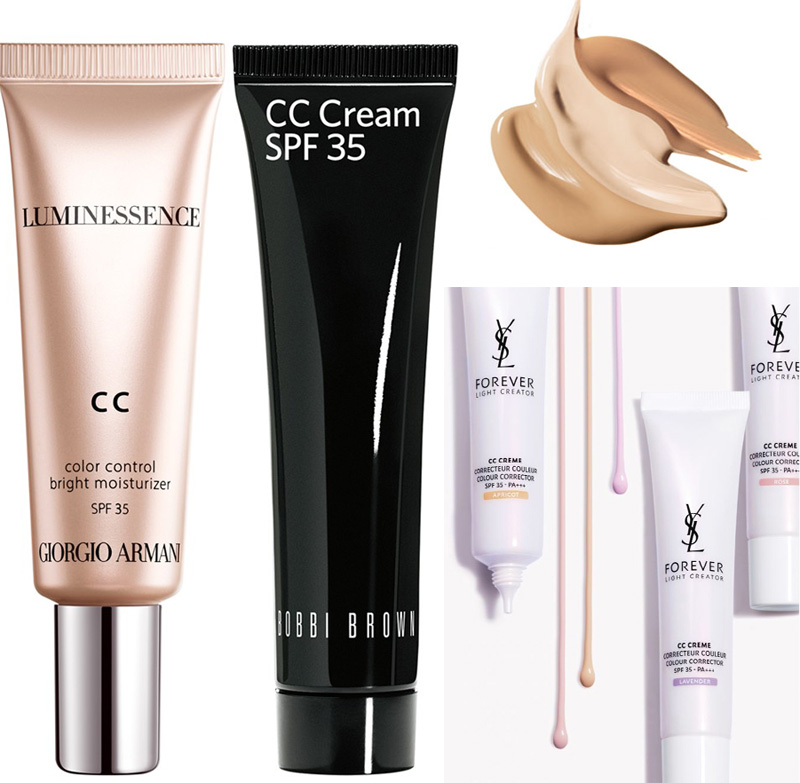 Bobbi Brown CC Cream SPF 35, £29/$44
"A color-correcting cream boosted with SPF 35 by Bobbi Brown takes a three-step approach to evening out skin, with pigments that correct sallowness, redness and dullness; light diffusers that blur imperfections and illuminate skin; and brightening botanicals that even out skin over time. An addition of SPF 35 keeps you protected from harmful UVA/UVB rays and prevents future signs of dark spots."
There are three shades to choose from: Pale Nude, Warm Nude and
Read More
I don't dedicate a whole preview post to one product only that often, but the new offering from YSL really deserves it.
Babydoll Kiss & Blush  sounds and looks very promising. It is a two-in-one cheek and lip product which, according to the brand, should  have  a "blendable, air-whipped mousse formula" with matte finish.
The applicator looks interesting, and I also love the fact that you can actually see the shade!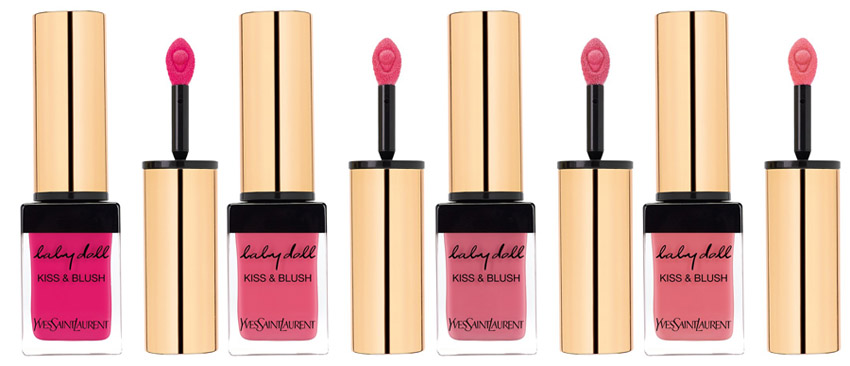 01 FUCHSIA DESINVOLTE, 02 ROSE FRIVOLE, 03 ROSE LIBRE,  08 PINK HEDONISTE
Speaking of the shades, there are twelve to choose from: pinks, reds, oranges, corals, plums, and, of course,
Read More
There are quite a few new lip products for Spring 2014. And there is nothing like a new lipstick (or a gloss), right? Especially with the VDay just around the corner. For some reason I am excited about it this year, whhaaaat?!
Here are just some of them:
YSL Gloss Volupte 2014, £21
Available in 24 shades, the one shown is 19 Rose Orferve
These are promised to be  glossy and hydrating, with the innovative applicator which helps with a  flawless application.
Sisley Phyto Lip Twist, £29
Available in 6 shades, the one shown  is Baby.
Described as a tinted balm with the colour of a lipstick and shine of a gloss, it leaves the lips supple and smooth thanks to the plant-based active ingredients.
Estee Lauder Pure Color Envy Sculpting Lipstick, £24
Available in 20 shades, the one shown  is  Tumultuous.
Brand new lipsticks from Estee Lauder offer high-intensity colour-in one stroke. We should be
Read More
Pink is the colour for Spring 2014, a lot of beauty brands have at least one rose-tinted product in their seasonal release. And it's not a surprise, what other shade can perk up your complexion and make it look fresh and youthful?
Even the promo photos of the leading luxury beauty brands [YSL, Givenchy, Lancome, Burberry, Dior, Guerlain] give us an inspiration on how to wear pink, which is always feminine and classy. And with all the variations of this prettiness, colour and texture wise, every girl, no matter what age and skin tone, can find a suitable product.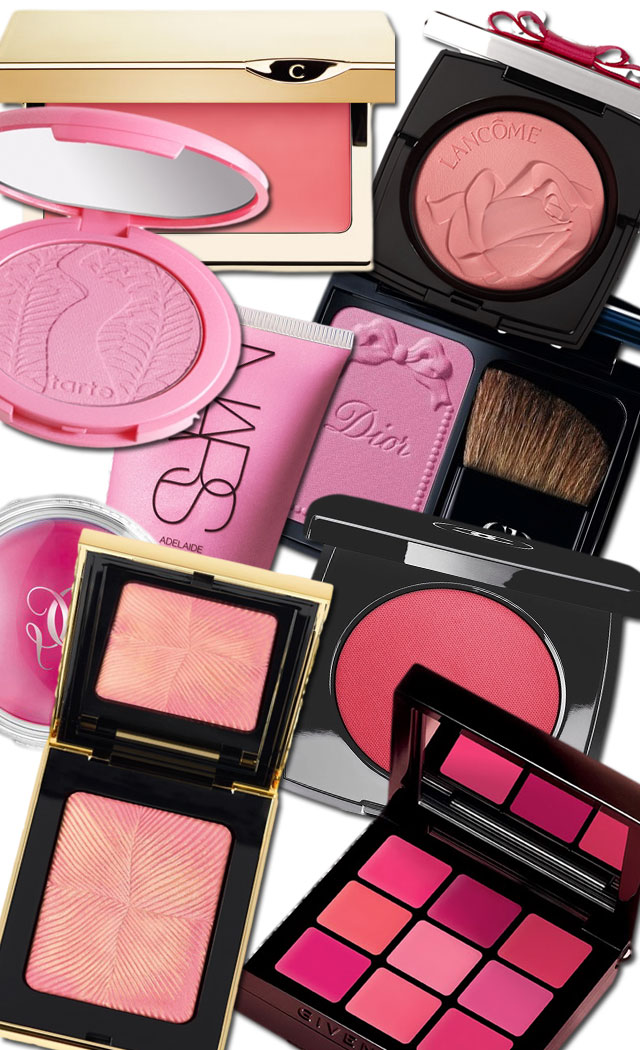 Here are some of the products you can choose from:
Clarins Multi-Blush Cream Blush in 02 Candy, Lancome Blush Highlighter, Tarte Amazonian Clay Blush in
Read More