Can you believe that it's almost the end of Autumn? I was actually curious to see what were the most popular features in the last month, and here are the results.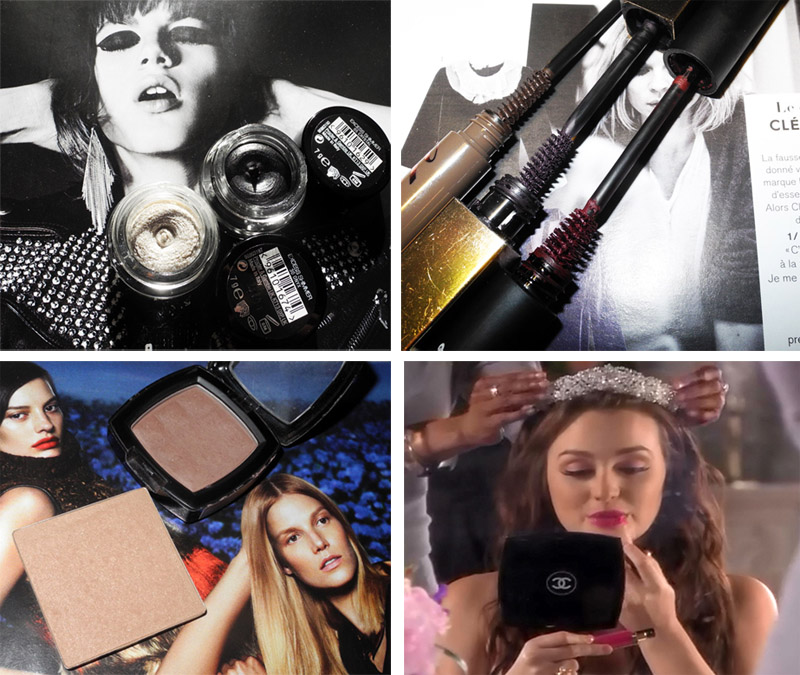 Review of the new fantastic shimmer eye  shadows from Max Factor - it is love.
A lot of people read a post about my October beauty favourites.
Red lipstick – my ultimate makeup love, so I had to do this round-up.
Luxury beauty products are amazing, but sometimes affordable ones are just as good (minus the chic packaging). My current top 5.
Cheek products that have been rocking my world lately. Inspired by the
Read More
If you follow me on Instagram, you have already seen this photo, and my promise  of the feature. So here it is…
Actually, believe it or not, but usually I don't care about dark circles (on myself, not when I am doing someone's makeup), unless they really look that bad. But when I do want to look flawless, here is what I do.
First of all, I use a good eye cream, for me it has to be a moisturizing balm, as I have very dry skin. I love  Clarins Special Eye Contour Balm Dry Skin (review) and FOM London Revitalising Eye Care Balm (read about it), I leave it for some time while I am getting ready, and afterwards the following products are being used:
Benefit Erase Paste Concealer (review and swatches)
It is a great concentrated creamy product that counteracts
Read More
It seems like every year makeup brands are bringing their seasonal collections earlier than the year before. Believe it or not, but there are quite a few Christmas collections  already available.
For example, you can get hold of some  products from the YSL's Wildly Gold makeup collection for Winter from Sephora.
This is the collection for leopard print lovers with gold packaging and black, leopard inspired, motives.
The items that are can be purchased are:
Read More
It's monthly favourites time!
Makeup
This month it was all about beautiful  skin for me. The mix of Elemis Pro-Radiance Illuminating Flash Balm (review) and Clarins HydraQuench Tinted Moisturizer  (review and swatches) was my dream combo. It made the skin smooth, radiant and youthful. And I mean it. I guess the fact that recently several (!) people  thought that I am 19-20 speaks for itself. Plus you could definitely see the "real skin" underneath, no cakey thick masks which are even worse than bad skin tone itself, in my opinion.
Since I wanted to keep things on the light-to-medium side -YSL Touche Eclat  (review and swatches) was my best friend, as well.  For me it is a perfect light reflecting product for under the eye area, you get great, long-lasting results, also Touche Eclat doesn't enhance the under eye lines.
August was definitely the month of
Read More
Remember I did a post about foundations?
Since a lot of you asked for more details, here is the official information about some of them:
Tom Ford Traceless Perfecting Foundation SPF 15, $80
"The Traceless Perfection Foundation is a natural-finish, longwearing, humidity-resistant foundation that hydrates and evens your skin tone, creating a flawless, supple, poreless canvas with medium-to-full coverage. Its formula includes the nourishing Tom Ford Infusing Complex to help smooth and renew skin while helping diminish the appearance of fine lines and wrinkles."
Available in 15 shades from Nordstrom, Neiman Marcus, Bergdorf Goodman.
 Cle de Peau Radiant Fluid Foundation SPF 24, $125
"Radiant Fluid Foundation is a liquid foundation with added SPF 24 sun protection that gives your skin a dewy, lustrous finish and creates a glowing veil of beauty, revealing vibrant luminosity that transcends the natural look of skin. It contains the Illuminating Complex, which is a powerful moisture-stabilizing force that promotes exquisite radiance. The foundation also resists dullness, wear and changes in color throughout the day to help you retain a beautiful, smooth finish."
There are 12 shades to choose from and it's
Read More