There are so many new foundations out this Autumn that I've lost the count. Almost every brand is brining out one. Here are only some…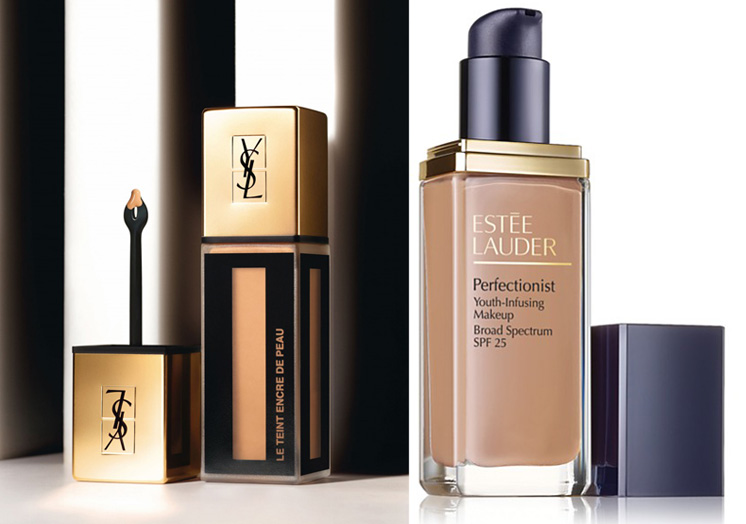 YSL pic from magazine.flaconi.de
YSL Le Teint Encre de Peau -Lloyd Simmonds about it here.
Tom Ford Traceless Perfecting Foundation SPF15
Clarins True Radiance Foundation
Shiseido Sheer & Perfect Compact Foundation
Chanel Vitalumière Loose Powder Foundation SPF15
Sisley Phyto Teint Expert Foundation
Marc Jacobs Smart Wand Tinted Face Stick, $42 from Sephora.
Max Factor Skin Luminizer  Foundation
Laura Mercier Smooth Finish Flawless Fluide from Sephora for $48.
Estee Lauder Perfectionist Youth-Infusion Makeup SPF 25, already available here and here.
There is
Read More
If you are curious about all the upcoming AW 2014 makeup collections, here is a first post with the preview. And this time it's YSL and Chanel.
Wow, look at the YSL's makeup collection for Autumn. It is called Leather Fetish…
I am loving the promo image with Cara. Those fuchsia matte lips rock. The Fetish palette, which is black leather and gold logo, also looks amazing on the promo, plus you can never have to many basic shades like browns and greys.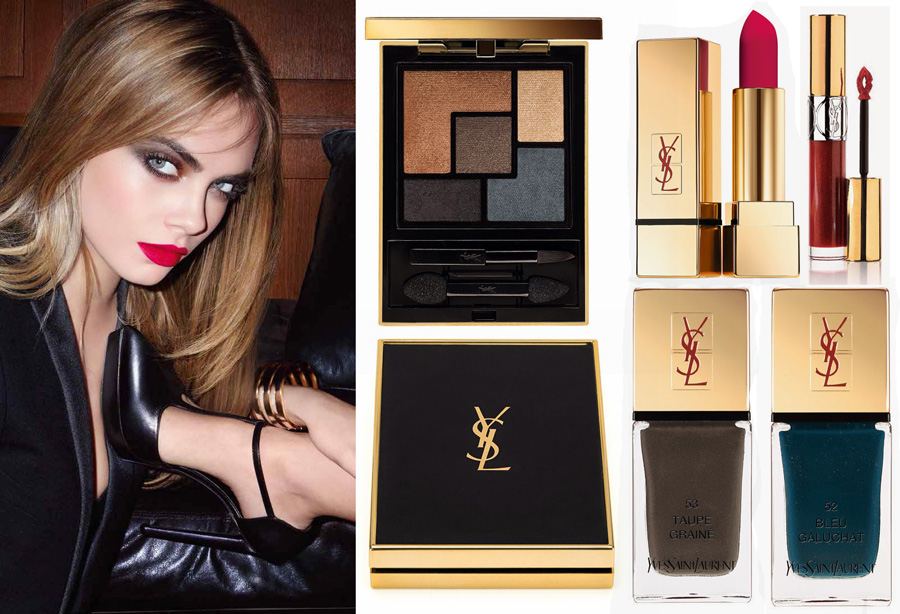 The products on the photo are: Fetish Palette, La Laque Couture Leather 53 Taupe Graine and 52 Bleu Galuchat, Rouge Pur Couture 208 Fuchsia Fetish and Gloss Volupte 106.
To find out more
Read More
Have you seen the new YSL Couture Palettes? (There is one in their summer collection, too) These are the new brand's quints.
The shades are: 1 Tuxedo, 2 Fauves, 3 Afrique, 4 Saharienne,  5 Surrealiste, 6 Rive Gauche, 7 Parisienne (my favourite), 8 Avant Garde, 9 Baby Doll Nude, 10  Lumieres Majorelle, 11 Ballets Russes.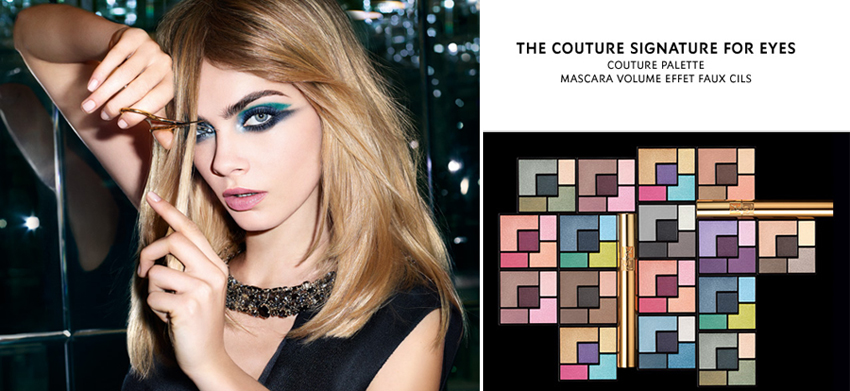 Everything about these palettes was inspired by the "Mondrian" dresses created by Mr. Saint Laurent. Here is how the brand describes this new release: "Eyes like a work of art: Art of colors, Art of combinations, A design as a piece of art."
The
Read More
For those of you who don't know – YSL are launching the new version of their quints, and you can take a look here.
But today I want to tell you about one of their duos – YSL Ombres Duolumieres Jaune Ardent/Bleu Torride, and this lill' palette is just perfect for summer, as you get a blue, and a yellow!
Let's take a look…
The colours are very beautiful, and are true to what you see in the packaging. You can get a sheer wash of colour, or build up the intensity by layering, using over primer or with a damp brush or sponge.  The sponges that come on the palette are actually great for packing on shadows.
I personally love using the blue on top of any blue eye shadow with a lot of mascara, it looks great on brown eyes. Or with a damp thin brush an eye liner. Yellow could be used for a
Read More
This summer YSL's makeup collection was inspired by Yves love for different blue shades and the  sea. Btw, I still haven't seem that new film about him, have you?
While I am not entirely sure what exactly the brand was trying to say with the visual below, I like the Bleus Lumiere release, regardless. And I really like the blue and fuchsia on Cara and the baby blue nail polish on the other model.
So what new products are a part of this collection?
Kiss & Blush, $40/£27
Palette Collector Summer 2014, $60
YSL are launching new quints, and here is the first look.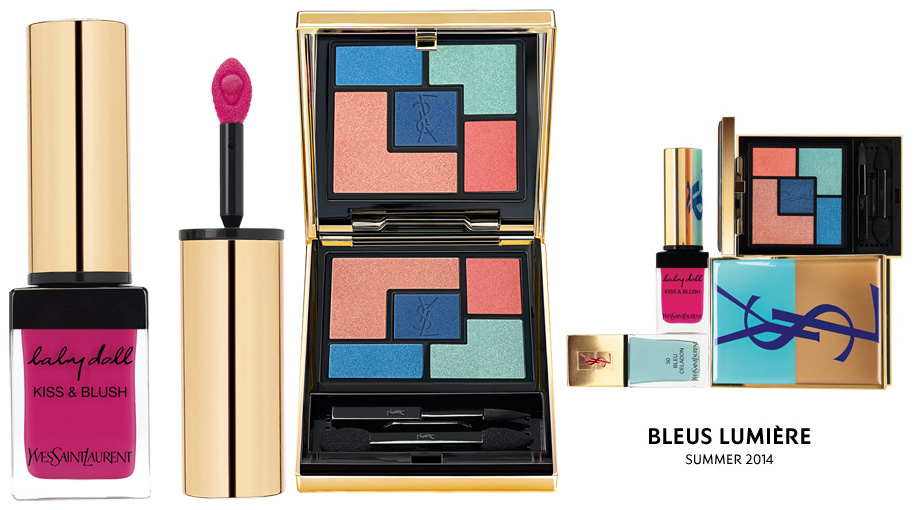 There will be two blue eye pencils and nail polishes in baby blue and indigo. And these four products have to be my personal favourites, along with the
Read More