First of all, I am sorry about the lack of posts, I have been very ill, again. And, although I have been at home all this week, I was in bed most of the time, feeling horrible. But now I can finally do some reading and also write some posts, I have actually missed those things. I've even missed work, hopefully will be back to normal life soon…
It is the time of the year when you'd expect red and glitter in terms of nail polish, and you'd be correct. But, I have noticed an interesting trend. Quite a few new nude nail varnish collections. I guess, you could never go wrong with a chic, sophisticated, and polished  manicure!  That is timeless, I'd say.
Image of the model: butter LONDON for La Perla
Lets's take a look!
First of all, Burberry finally launched their
Read More
Believe it, or not,  this is my first ever Zoya nail polish. It was actually a present from a friend, who remembered that I wanted one. What a pleasant surprise!
I love red nail polishes, as you probably all know, and was very happy that I did not have a similar shade. The one I have is called Tamsen, which is described as medium warm brick red with strong orange tones.
I am not exactly a big fan of warm toned orangey reds, but this is a nice autumnal variant with  a
Read More
Here is a preview of two Christmas 2013 nail polish collections: Essie and Zoya.
While Essie released some gorgeous red based polishes, Zoya brought out some blue and silver tones.
Toggle to the top, sparkling crushed garnet red.
Shearling darling, rich, plush ebony red.
Warm & toasty turtleneck, wisteria pink angora.
Mind your mittens, deep, double diamond
Read More
Here is a preview of two nail polish collections for Fall 2013 from Essie and Zoya.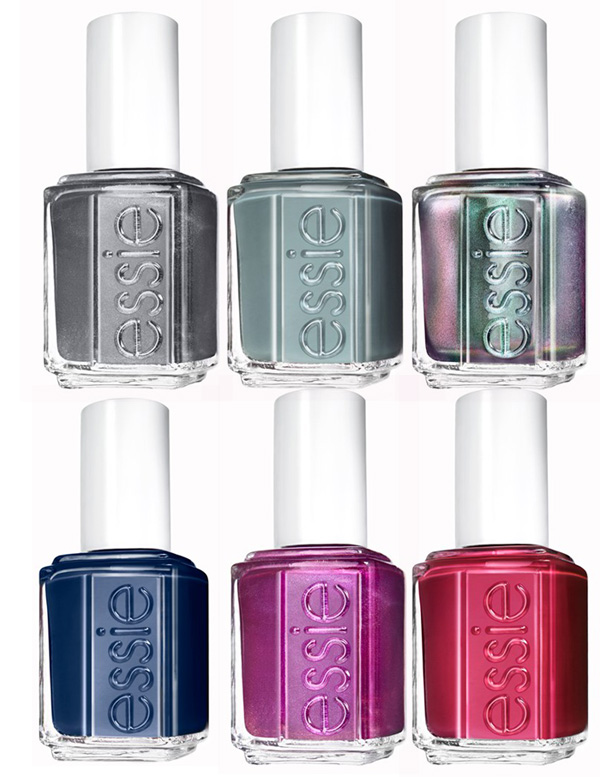 The shades are:
Cashmere Bathrobe
Vested Interest
For The Twill Of It
After School Boy Blazer
The Lace Is On
Twin Sweater Set
And I personally really love all the blue and grey shades from this collection.
As for Zoya,
Read More
Here is a preview of Zoya's nail polish collection for Summer 2013, Stunning & Irresistable, which will be out on the 15th April in the USA.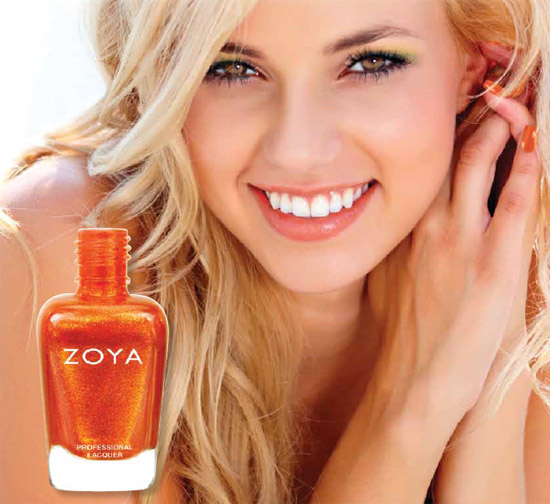 STUNNING Collection:
 Darcy (ZP663) – Sunny Yellow Cream – Full Coverage
 Thandie (ZP664) – Citrus Orange Cream – Full Coverage
Micky (ZP665) – Amazing Coral Cream – Full Coverage
Yana (ZP669) – Rubine Red Cream – Full Coverage
Josie (ZP667) – Grassy Green Cream – Full Coverage
Rocky (ZP668) – Serene Blue
Read More