AW, nail polish wise, is not only about berries and plums (funny how I type that right after a new manicure with a gorgeous cream plum, oh the irony) but also about rich  metallics, as you can see below.
Here is a preview of Essie and Zoya Fall 2015 collections.
Essie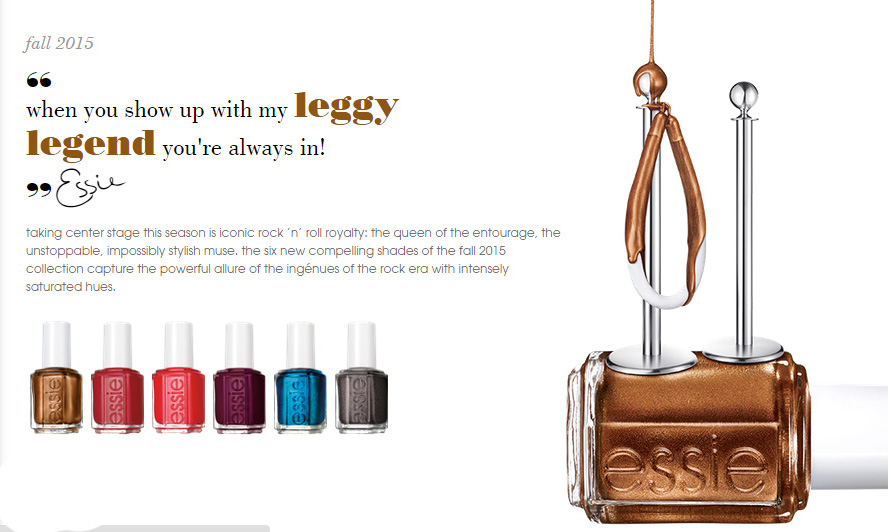 Leggy Legend, alloyed bronzed bombshell
With The Band, toasted spice burgundy

Color Binge, addictive orange red

In The Lobby, exotic cinnamon plum
Bell-Buttom Blues, intense midnight indigo
Frock n'Roll, shimmering rich espresso
Zoya
Read More
Here is a preview of two Spring 2015 nail polish collections, it is all about pastel and ethereal pinks, yellows, greens and blues.
 butter LONDON High Tea
I love how the brand describes this collection: "The High Tea collection sits classic couture and rocker chic side-by-side with a twist, flaunting an intoxicating blend of bold pastels and bright crèmes to create a fresh palette for spring". There are 6 shades to choose from: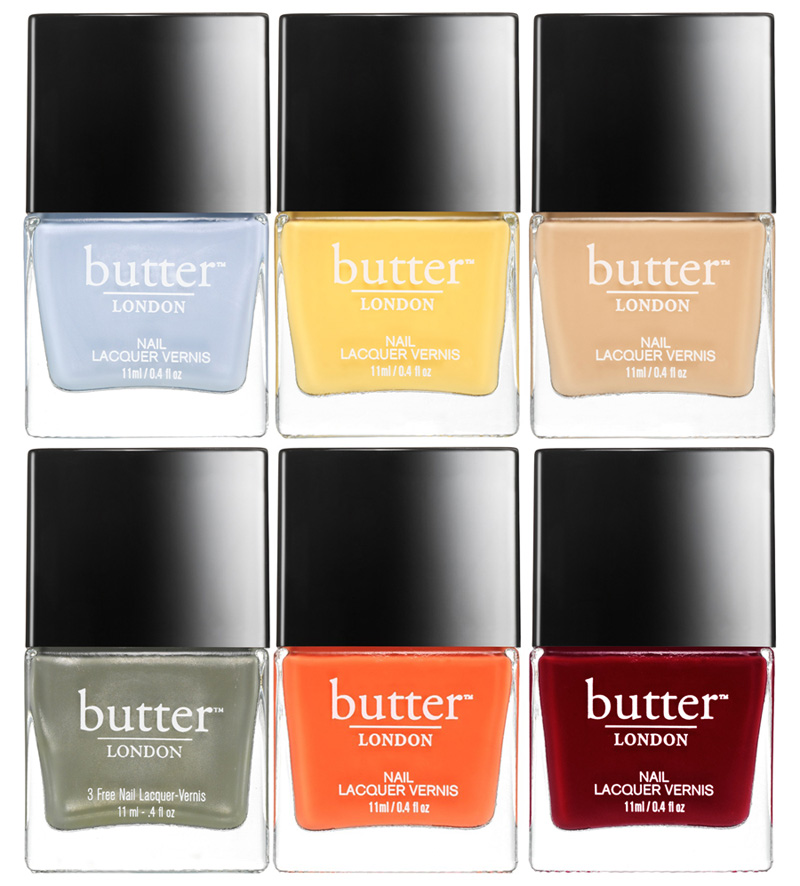 Ruby Murray, Opaque, deep berry creme.
High Tea, Opaque, nude creme.
Sloane Ranger,  Olive, khaki creme nail lacquer infused with silver shimmer.
Cheers! Opaque, marigold yellow creme
Kip, Opaque, skycloud shimmer.
Tiddly, Opaque, melon creme
My personal favourite is Ruby Murray, of course. It is already available from here. There is also a High Tea cosmetics collection.
As for Zoya,
Read More
Want to get a nice new nail polish shade for the new SS season? Here are some variants you may like.
First of all, let's take a look at the re-launched Dior nail polishes – Vernis Gel Shine & Long Wear Nail Lacquer.
These are promised to be  "ultra-shiny, long wear and sensational gel shape", plus you get a nice wide brush, too. There are 21 shades to choose from, and below you can see my three personal favourites.
And here is also a preview of the newest Zoya nail polish release – Tickled & Bubbly. You get 6 cream shades and  six
Read More
First of all, I am sorry about the lack of posts, I have been very ill, again. And, although I have been at home all this week, I was in bed most of the time, feeling horrible. But now I can finally do some reading and also write some posts, I have actually missed those things. I've even missed work, hopefully will be back to normal life soon…
It is the time of the year when you'd expect red and glitter in terms of nail polish, and you'd be correct. But, I have noticed an interesting trend. Quite a few new nude nail varnish collections. I guess, you could never go wrong with a chic, sophisticated, and polished  manicure!  That is timeless, I'd say.
Image of the model: butter LONDON for La Perla
Lets's take a look!
First of all, Burberry finally launched their
Read More
Believe it, or not,  this is my first ever Zoya nail polish. It was actually a present from a friend, who remembered that I wanted one. What a pleasant surprise!
I love red nail polishes, as you probably all know, and was very happy that I did not have a similar shade. The one I have is called Tamsen, which is described as medium warm brick red with strong orange tones.
I am not exactly a big fan of warm toned orangey reds, but this is a nice autumnal variant with  a
Read More