I am very excited to let you know that I did a  my first guest post for Rouge Bunny Rouge  on how you can adapt some of the trends we saw on the AW13/14 Runway into real life with the brand's wonderful products.
The first feature  was about the "No Makeup Makeup" which is illustrated with the photos above from the following shows: Valentino, Balmain, Calvin Klein, DKNY, Isabel Marant, Issey Miyake, Viktor & Rolf.
To read my feature click here. And stay tuned for other parts about the accent on the eyes and lips!
Read More
The month of Fashion Weeks has started and I usually post some of the beauty looks here, so stay tuned to find out the upcoming trends for SS14.
And today I want to share the look that was created by one of my favourite beauty brands – Hourglass Cosmetics by makeup artist Polly Osmond for Christian Siriano's spring 2014 collection.
I always love reading about the inspiration behind the collection and  the makeup, so here it is:
Siriano was inspired by a recent trip to Isla Mujeres on Mexico's Yucatan Peninsula, and the destination's exuberant color palette. The new collection features vivid prints, woven raffias, and sculptural organzas all in vibrant hues. "I wanted the collection to be light, feminine and romantic," says Siriano. "Like the girl left the beach but she had a cocktail party to go to, and threw on a dress, a bright lip, and little highlighter."
 What Osmond says about the look: "It's beachy, breezy and with a pop of color on the lips.  I wanted to create a diffusion of texture, color and light. It's how your skin would look at a tropical sunset. We used the new Hourglass Ambient Lighting Palette to create a breathtaking glow—not just on the cheeks but on the eyes, too."
 Get The Look
 Skin
Prep skin with Hourglass No. 28 Primer Serum, infused with
Read More
This week my male friend (that sees me often) told me that I looked very beautiful After a small pause he told me that it was my eye makeup! Yes, not my eyes, but my eye makeup looked killer.
That was very unexpected, actually. But he is an artist so it kind of makes sense.
So what did I use on that day; and pretty much all week long?
Hourglass Cosmetics Visionaire Eye Shadows Duo in Gypsy (review and swatches)

This is one of my favourite duos, love these eye shadows a lot. I have applies the lighter shade all over the lid and the darker shade in the outer corner in the > shape (which elongates the eye).
Lancome Le Crayon Khol in Brun Noir (review and swatches)
Yes, I use this all the time, but it's my favourite.  I have created a
Read More
So, as promised, here are some makeup tips on how to look  your best for when you are tired but  still want to make the best out of your appearance.   In part one, I have shared all my tips about the complexion and now it's time for makeup itself.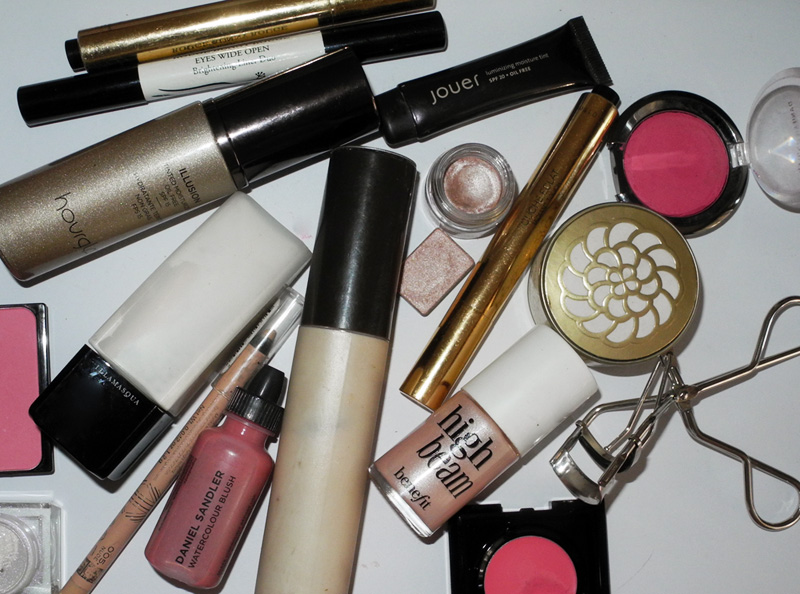 Eye Brows
I find that the way your eye brows look makes a huge difference in your appearance, as they frame your face.  Just make sure that you don't create a very dark or harsh shape, unless you are going for a dramatic look. Just feel in any gaps you may have and cheat the shape slightly, if you wish to. I like Anastasia's kit with the powders and wax.
 Eyes
Curl your lashes! Now this is a very important step. I have already shared that it took me years  (WHY?) to get decent curlers, shu's of course, although all the Top MUAs always raved about curling your lashes. I should have invested earlier, as they [curlers] make a huge difference. They do open up your eyes! I refuse to be without mine now.
As for the eye shadows, I  would suggest
Read More
Last week was a very busy one for me and I hardly got any sleep, so in the mornings it was a big challenge to a) get out of my bed b) look half decent. This made me analyse what products I was reaching for in such situation makeup wise.
Of course, everything starts with skincare but I'd love to concentrate on makeup today. But… the honourable mention goes to Omorovicza's Queen Of Hungary and Clarins' Beauty Flash Balm.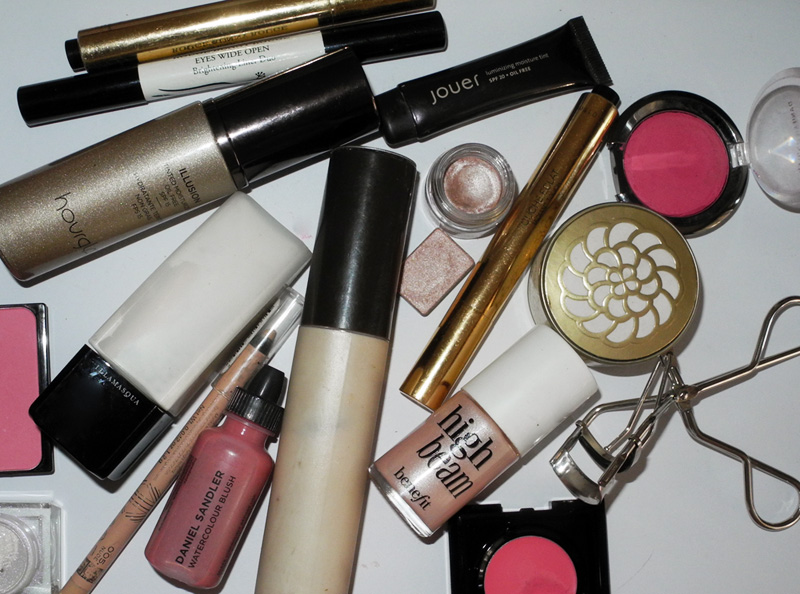 Since you want to look radiant and glowing and not  shimmering, shiny and "sweaty" don't go overboard with the products you use.  One illuminating/highlighting product is enough, and it's up to you to decide on which stage you'd like to use one.
Primers
It can be a primer and my pick would be Illamasqua's Satin Primer, as it gives a beautiful healthy sheen to the [dry] skin. But  if sheen is not enough for you, there are a lot  of primers with delicate shimmer on the market, so you can go for one of those.
Foundations
Illuminating bases (foundations and tinted moisturizers) are a big hit, as you can
Read More