Remember the preview of Chanel's and Dior's blush sticks? The ones from Chanel are already out as a part of thier Les Beiges collection which is all about the healthy glowing radiant natural-looking skin with Gisele on the promo images.
So the products that will help you creating the look are:
LES BEIGES HEALTHY GLOW SHEER COLOUR STICK, $45
"Creamy formula blends seamlessly with skin to enhance, brighten and contour. Healthy-glow shades help sculpt cheekbones or refresh the complexion with a vibrant, velvet finish." Available in 20, 21 and 22, as shown below.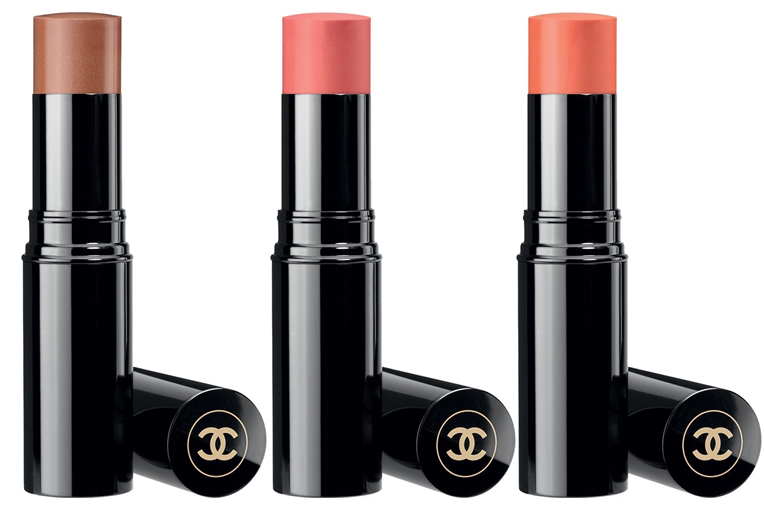 LES BEIGES HEALTHY GLOW MULTI-COLOUR BROAD SPECTRUM SPF 15 SUNSCREEN, $65
"Lightweight, multi-colour powder offers a palette of effortless effects. Acts as a highlighter, sculpting powder, bronzer and blush — all with a sheer, natural finish and broad-spectrum sun protection." Comes in 01 Mariniere and 02 Mariniere.
There is also the cutest Retractable Kabuki Brush, $70

As for lip products, there are two shades of LÈVRES SCINTILLANTES GLOSSIMER $30 in
Read More
Being a huge fan of high-quality natural aromatherapy bath oils, and rating NEOM highly (read my candle review)  – I definitely need NEOM Six Blissful Nights Bath & Shower Oil  set in my life. Especially during this stressful period in life…
There are six oils:
2 x Real Luxury Bath Oil (5ml)
2 x Time to Unwind Bath Oil (5ml)
2 x Tranquillity Bath Oil (5ml)
Real Luxury: Lavender, jasmine and Brazilian rosewood
Time To Unwind: Bluebell, guaiacwood and rose
Read More
MAC Cosmetics released their huge annual summer collection with a special limited edition packaging. This collection is called Wash & Dry and it is  about yellow-orange-red-turquoise design this time. There are tonnes of products to choose from, and here are just a few of them.
The products shown above are: Tinted Lipglass ($16.50) in Hot/Cold, Lipstick ($17.50) in Steam Heat, satin, Studio Nail Lacquer ($13.50) in Monday Blues,  125 Split Fibre Dense Face Brush ($38.50) and Studio Sculpt Defining Bronzing Powder ($35.50) in Delicates.
There are also
Read More
One  of the best things about the looks from the Runway shows are the sneak previews of the upcoming products. Recently we could see a lot of Resort collections and the beauty looks for them. And it looks like the next big thing in beauty will be blushes in a stick form.
Here is the one from Chanel
And the one from Dior. If Chanel
Read More
This summer Givenchy's Croisiere Makeup collection features their hero bronzing powders, Mister Radiant Primer, a very cool spray tanning powder, colourful products for lips and nails and six glosses. Let's take a look.
Brume Bonne Mine, £33/$49 which is described as " a fluid and weightless glowing foundation" that sprays on for an instant even and tanned look.  Sounds interesting..
Poudre Bonne Mine Healthy Glow Powder, £33.50/$51 2 Douce Croisière (light tan; shown below), 3 Ambre Croisière (golden tan) and 4 Extrême Croisière (bronzed light brown). These are the cult bronzers loved by a lot of beauty insiders.
Phenomen'eyes Waterproof Croisiere in Lagon, £23.50/ $31
Read More