When it comes to skincare and body care, there are a lot of brands that I like, but there are four that I have been using religiously and loving for many years now, and I am talking about Clarins, Elemis, REN and Aromatherapy Associates.
It was hard to pick only one set from each but I've managed. Here are two sets for face and two for body.
Clarins Moisture Must-Haves, £35
HydraQuench Cream Normal to dry skin 50 ml
HydraQuench Intensive Serum Bi-Phase 15 ml
HydraQuench Cream-Mask 15 ml
Makeup bag
HydraQuench range is my favourite from Clarins and I have tried a lot of their products, and  it is the best time to stock up, and I always get one of their Christmas sets, great savings!
You can buy Clarins from: Escentual.com,  Nordstorm,  Sephora, Boots,  Bergdorf Goodman, Selfridges, Harrods
REN Instant Beauty Heroes, £50
REN is another brand that I love buying from during the holidays to save some money.
Glycolactic Radiance Renewal Mask 50ml "A potent exfoliating mask formulated to renew the complexion, dramatically improve skin tone and radiance and reduce the appearance of fine lines and wrinkles."
Keep Young and Beautiful Instant Firming Beauty Shot 30ml "A gel-serum that instantly firms, lifts and plumps the skin to leave it looking dramatically smoother, tighter and more youthful. A liquid matrix of Hyaluronans supercharges the skin with firming moisture and encourages elastin synthesis to firm and remodel the skin over time."
Flash Rinse 1 Minute Facial 75ml "A transforming treatment that instantly revitalises and visibly rejuvenates the skin. Formulated with potent water-activated Vitamin C it will neutralise urban grey in a flash, leaving skin looking firm and glowing with renewed health and radiance."
You can buy REN from:  Cult Beauty, Feel Unique, Sephora, Look Fantastic
Read More
You just can't get wrong with a lip set or a palette when it comes to Christmas beauty presents.  And here are only some that caught my attention, there are a lot of other sets. In fact, you can see some of them here.
Here is a selection with a different price point, too.

Bobbi Brown University Lip Palette, $60 from Sephora
12 x 0.45 oz Lip color in Salmon, Beige, Raisin, Brown, Rose, Pink, Orange, Blackberry, Burnt Red, Red, Beige Gold, Berry Shimmer.
Handy compact palettes are a great addition to any make-up artist's kit or any makeup lover's collection.
Clinique Days of the Week Lipstick Gift Pack, £31.50 from Look Fantastic
This is such a cool idea – a lipstick shade for every day. The price is also amazing, you'd pay that for one high-end lippie.
Sweet Sunday , Monday Mojo, Take-On Tuesdays, Welcome Wednesday, Throwback Thursday, Finally Friday and
Read More
I have already posted quite a few Christmas Gift Guides, and there are more to come…
And today it is a nail polish edition. Here are the three sets that I personally think are the best! And I'd totally love to receive each myself.
Smith and Cult Holiday Trio  from Neiman Marcus for $54 or Space NK for £47.
Kundalini Hustle – Opaque poppy red.
Shattered Souls – Large and small gold glitter particles suspended in clear base.
Dark Like Me – Opaque aubergine.
Oh, yes, please. I have just been browsing the brand's website, and it is a work of art – stylish and chic. And this set is so luxurious, any beauty lover would be delighted to find one under a [Christmas] tree. There is also one more set available.
Ciate OLIVIA PALERMO'S FASHION EDIT  £25/ $30 from Sephora.
Read More
Here is a preview of some new cream eye shadows that are out for Christmas. You can actually browse some other ones out  for Christmas here.
The products in question are:
Shiseido Shimmering Cream Eye Colour, £22 from here.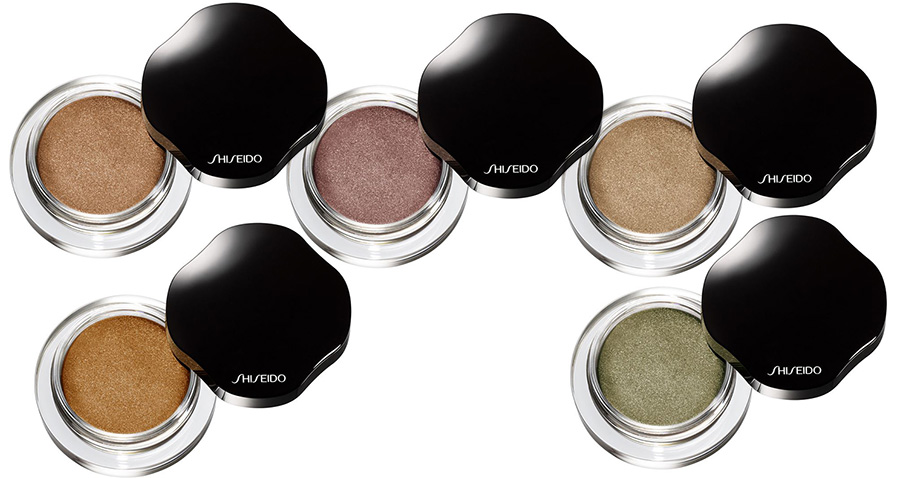 They are described as those that have "lasting brilliance and luxurious shine".There are five new neutral shades, such as champagne, bronze and moss: BR 731, VI730, BE728,  BR 329, GR732
Dolce & Gabbana The Essence Of Holidays Perfect Mono Cream Eye Colour, £25 from here.
Read More
Here is a quick overview of some more affordable beauty brands, such as ArtDeco, Kiko and Pupa, and their Christmas releases.
ArtDeco Artcic Beauty is all kinds of cool with Arctic Beauty Dust, Shimmer Cream, Sparkling Lash Drops and all those frosty nail polishes, lip and nail products. According to the brand this collection is all about  the "glittering icebergs, iridescent polar lights, delicate ice crystals and sparkling snow fields", and it is beautiful.
As for Pupa's Stay Gold – it is a classic Christmas release with gold and
Read More