Here is a quick look at Dolce & Gabbana Summer Shine makeup collection for Summer 2015. I personally really like that  blue lipstick, apricot blush and the highlighter (based on the promo images).
I was also surprised to find out that the look for the promo photo was created by Tom Pecheux not Pat McGrath.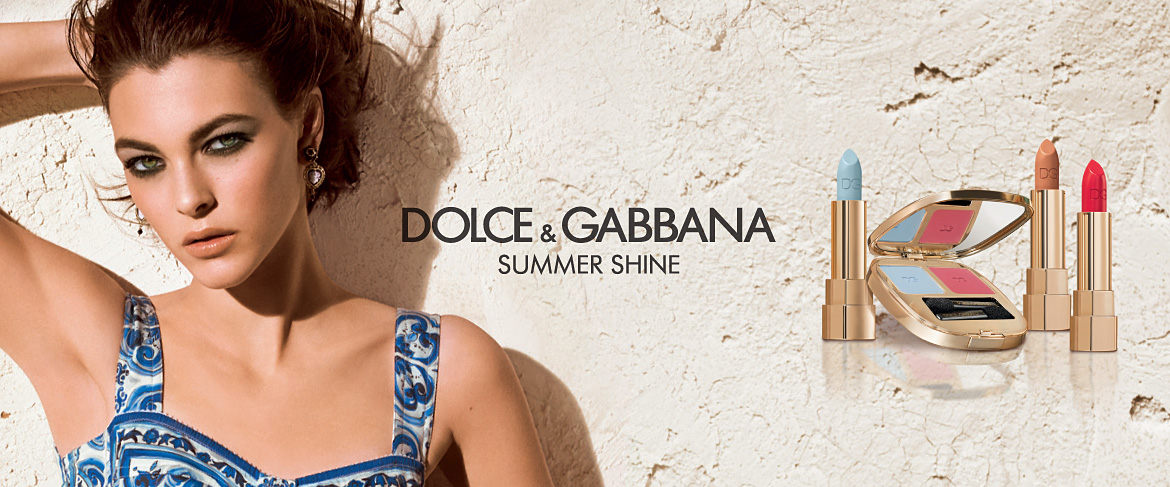 The products are:
Two eye shadows palettes  – The Eyeshadow Duo Summer Hue (£33) and The Eyeshadow Quad Brown Blush (£42)
Two face products – Glow Illuminating Powder Luna (£36) and The Blush in Apricot (£33)
Shine Lipstick Summer
Read More
I remember when Ilamasqua just launched in November 2008 (Makeup4all actually launched 3 months later, so I covered all their collections) – it was something different and unique, something edgy, alternative, and opposite the mainstream, so to speak. Their collections like Dystopia and Theatre Of Nameless were so unlike anything else with the gorgeous looks from Alex Box and unreal shades of the products.
To be honest, I wasn't a big of the latest releases such as Glamore and similar ones, as for me it wasn't the Illamasqua I loved. This is why it is very nice to see how they are back to their roots with this new To Be Alive Collection.
Striking visuals with fierce makeup and stunning model. The products in the collections are well-edited and unique:
Spirit Palette, £34
Powder Eye Shadows in 

Cascade (ultraviolet light), Inspire (rich true blue) and Refine (intense midnight blue)

 Shimmer Cream Eye Shadow in Awaken (delicate ice blue).
Glamore Lipstick, £18.50
Read More
When I saw Burberry's Lip & Cheek Bloom some time ago, I got really excited, as there is nothing like a good cream blush and lip product two-in-one. Finally they are here!
The texture is described as "airy and bouncy" and the formula – as "sheer and buildable". While the finish is supposed to be matte and fresh-looking.
Don't they just look gorgeous? After week of being sick (seriously, I don't remember when I felt this bad for the last time), this looks like an instant pick-me-up!  And I am sure they'd make anyone look better!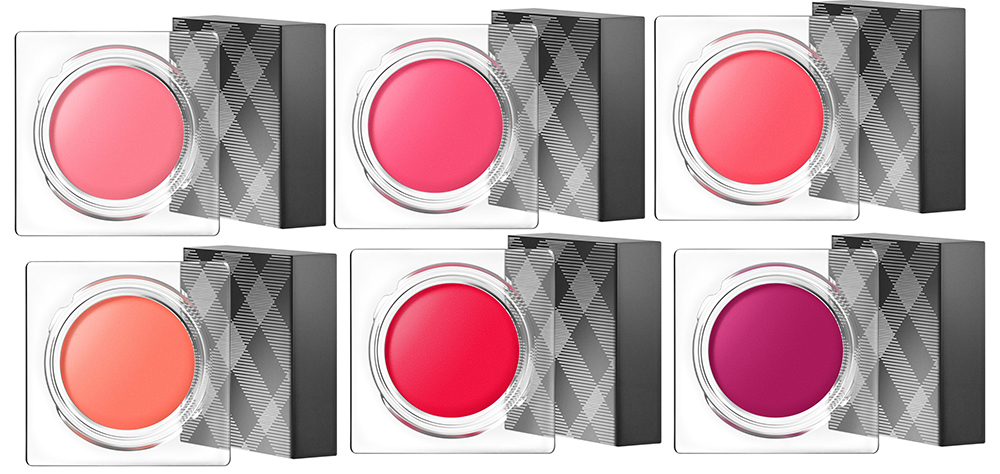 There are six shades to choose from:
Read More
Here is a preview of Chanel's summer 2015 makeup collection – MÉDITERRANÉE. The brand brought back their popular eyeshadow sticks, and released some new summery shades of lipsticks, glosses and nail polishes. The star of the collection is the Lumiere D'ete  golden bronze illuminator which will instantly warm up your complexion.
There is also a purple eye pencil, which you can see Sigrid Agren wearing on the promo photo on her waterline. Makeup for the campaign is by Chanel's new beauty Creative Director – Lucia Pica.
Lumiere D'ete Illuminating Powder, $65
Stylo Yeux Wateproof, $34
Stylo Eyeshadow, $34
107 Campanule
117 Azulejo
127 Laurier Rose
137 Olivine
147 Caroube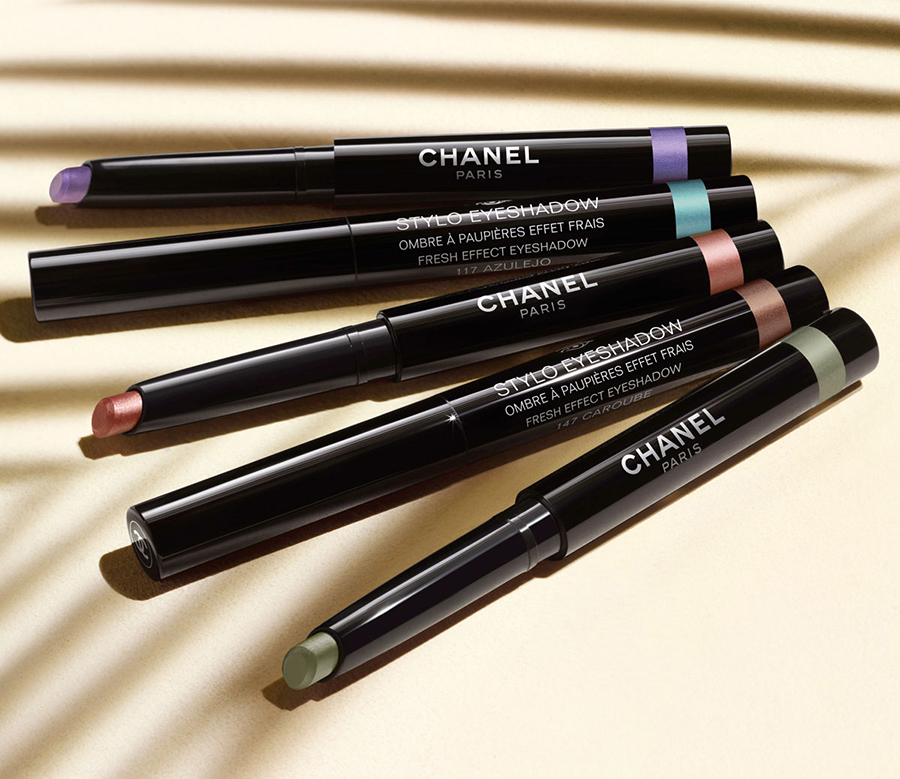 Rouge Coco Shine, $36
Read More
This season Laura Mercier brings out a collection inspired by hot summer in Ibiza with beautiful coral lip shades, metallic gel eye shadows and gorgeous skin illuminators.
Let's take a look…
Lips:
Crème Smooth Lip Color, $27
Paint Wash Liquid Lip, $28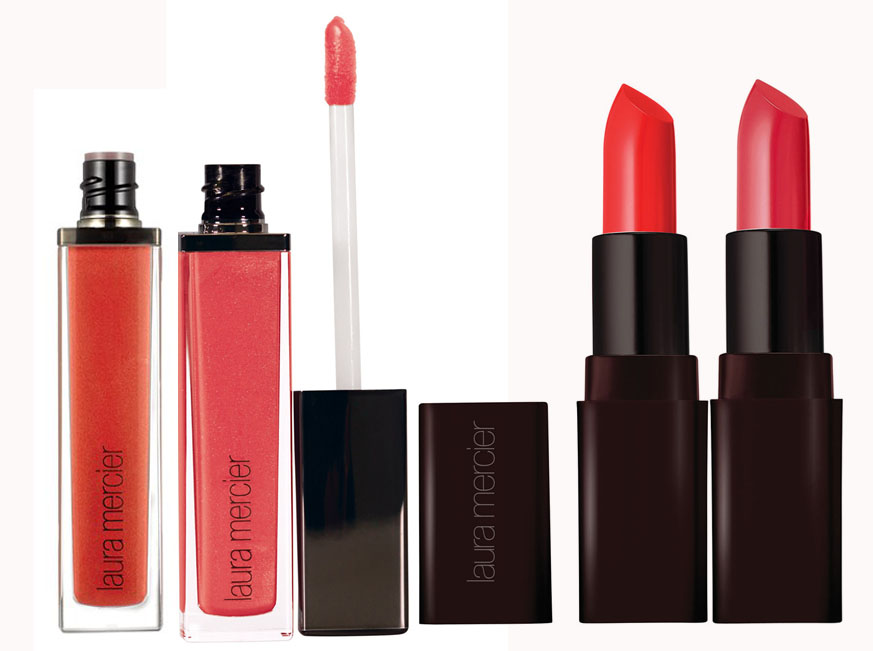 Eyes
Eye Glacé, $28. Glossy gel with
Read More