I am personally almost done with my Christmas presents, which is super early this year, as I am usually a last minute shopper, so am already looking forward the Spring 2014 makeup collections.
But if you are still looking for  some nice, beauty related presents, you may want to take a look at the shu uemura and Takashi Murakami makeup collection.
This collection is called 6 heart princess (6HP), which is Murakami's upcoming artwork (TV series, based on it will be shown in 2014).  You can read more about it in the end of this post.
As usual, you can get some amazing eye lashes, brushes sets, eye liners, cleansing oils in special edition design, among other things.
There are two palettes (£60) with everything you may need to create a look: Pink Metamorphosis and Black Enchantment.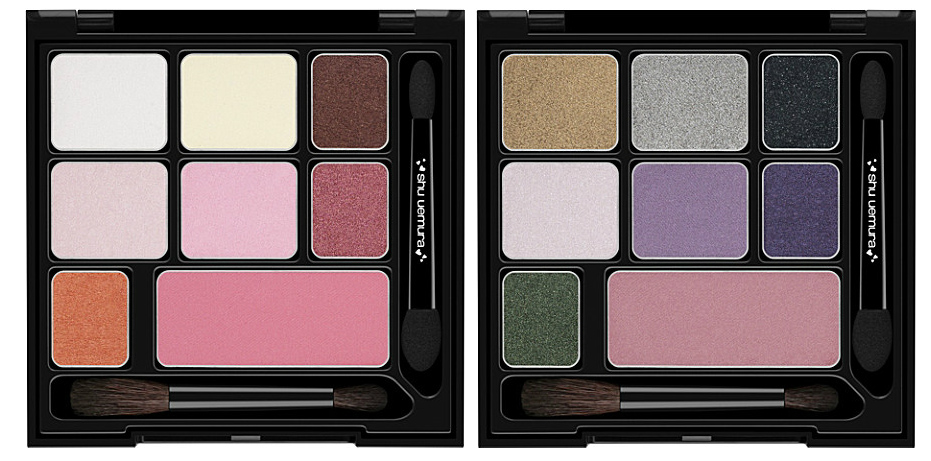 Although I really like the look of the palettes, my personal favourite has to be
Read More
I don't like pink in anything but makeup. And I LOVE pink in makeup, especially cool-toned pinks. I also love roses, so the fact that the Spring 2014 Givenchy collection is called Over Rose, and is all about pink makes me uber happy.
In fact, this is definitely among my favourite Spring collections.
I love how Nicolas Degennes, Make-Up and Colour Artistic Director Givenchy, is describing it:
"Removed from a certain naiveté with which it is often associated, pink is a subtle colour that delivers multiple messages. Gourmand, it is as enchanting as a river of strawberry cordial. Pink candyfloss from childhood. Romantic, it is draped in poetry and tenderness. Sensual and excessive, it blossoms in extreme femininity."
Sounds really beautiful, and looks gorgeous [the collection], too.
Must Have Prismissime Euphoric Pink, £44.50
Nine pretty pink shades for lips and cheeks: Passionate, Loving ,Youthful, Romantic, Tender, Childlike, Aphrodisiac, Sentimental, Dreamer. This looks like the product of this Spring.
OMBRE COUTURE Cream Eyeshadow No. 10, Rose Illusion, £18
This shade is a part of the Spring collection, but there is a new line of the permanent shades of
Read More
Spring 2014 makeup collections will be available just in several weeks, so it's time to take a look at some of them.
And, as you can guess, most of them are all about the pink colour. Just like the YSL's Flower Crush with Cara Delevigne on the promo image with glowing rosy cheeks and lilac eyes. With the pink background, on top of a man peonies.
The star of the collection is the gorgeous  Pivoine Crush eye palette. And I personally plan to take a look at it, when the collection is out.
As for the lip products, there are ten shades to choose from:
Gloss Volupte: 104 Prune Organdie, 03 Rose Merger, 49 Terriblement Fuchsia, 19 Rose Orfevre.
La Lacque Couture: 32 Rouge Avant-Gardiste, red;  33 Bourgogne Artistique, bourdeaux.
Rouge Volupte: 31 Fuchsia Storm, 32 Jealous
Read More
Jo Malone are brining out four LE fragrances in March 2014. They were inspired by London Rain, each cologne represents different kind of rainy weather and time.
The fragrances are:
Rain & Angelica represents early dawn London parks filled with dew. It capture accords of rain, fresh lime, angelica and vetiver.
Wisteria & Violet symbolizes gentle morning showers, soaking the purple wisteria cascading over London stone walls. It includes notes of water lily, wisteria, violet and patchouli.
White Jasmine & Mint is inspired by
Read More
Here is a preview of the newest ArtDeco makeup collection, which was  inspired by the 20′s, and is called Vintage Glam.
All the products come in a beautiful silver packaging which looks pretty high-end.
You can choose from duo chrome nail polishes, gorgeous lipsticks, strass lip glosses, shimmer creams, glam eye liners, false
Read More