I really love the promos of the new butter LONDON  cosmetics and nail polish collection. A gorgeous redhead girl and a statement look is exactly what you need as an inspiration for the AW season.
So what are the new products?
Two  Lippy Tinted Lip Balms ($20) in Jaffa and Tramp Stamp, two Lippy Liquid Lipstick ($18) in Ladybird and Ruby Murray. Wink Colour Mascaras ($20) in  British Racing Green and Cor Blimey Wink Cream Eye Shadows($18) in Twigged and Coriander, and Wink Eye Pencils ($18) in Busker and Cor Blimey.
My personal favourite is Cheeky Cream Blush ($20) in Ruby Murray, which is a deep plum.
You can buy the collection from Macy's.
Besides the colour collection, you can also get new nail polishes, and
Read More
Here is a preview of Armani's Fade to Grey makeup collection for AW 2014 which was inspired by light and shadows and reflects the brand's runway look (which you can see here).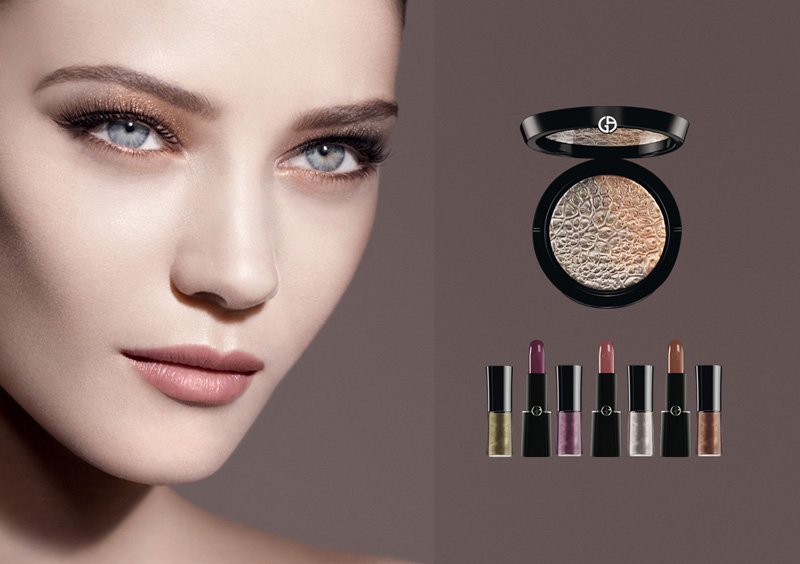 The products are:
PALETTE YEUX ($ 88)
Definitely the star if the collection,  a compact with black pearl and shimmery nude, plus a beautiful pattern.
There are also three ROUGE D'ARMANI SHEER LIPSTICKS ($34) in Jasper, Pink Sapphire and Spinel.  These have a
Read More
Lip Lacquer is the new black, people. And Smashbox just brought out a very cool looking version of the lipstick & gloss hybrid. These are promised to have a glossy finish and intense col0ur payoff. I am in!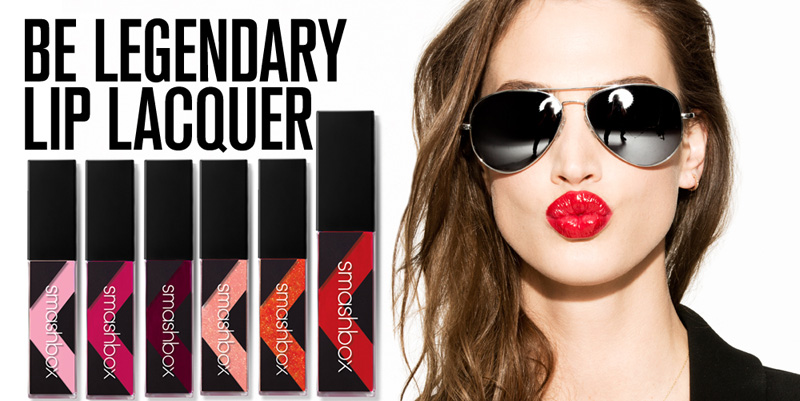 There are tonnes of shades to choose from, too. The price is $24 and you can get it from here, and later from here.
As for the brand's Fall 2014 makeup collection, there are only three products which together are called Cherry Smoke, love that name.
Read More
Here is a preview of Shiseido's makeup collection for Fall 2014. First of all, there will be four new Face Colour Enchanting Trios that I have already mentioned.
The other products are:
  Sheer and Perfect Compact foundation available in 6 shades.
Lacquer Rouge: Ophelia PK 226 – cool pink, Rose Grey RS 717 – classic rose, Viola RD728 – copper red, Tango RD529 (shown on promo image), Dollface PK430 – bright warm pink.
And
Read More
Is it possible not to fall in love with this new collection from OPI! Just look at those stunning images. Some of them are very Frejya-esque.  Beautiful blonde with long braided hair and piercing icy blue eyes in cool-toned clothes and stunning silver jewelry…I've got a bit carried away, after all I wrote my final work for uni about Scandinavian culture.
Anyway, I am very pleased to see a collection dedicated to Scandinavia, if you did not notice that already.
Images credit
The shades are:
Can't a Fjörd Not To, Whatever it takes, get your hands on this extravagantly creamy coral!
Do You Have this Color in Stock-holm?, Stock up! This icy blue-violet is in hot demand!
Going My Way or Norway? No two ways about it… this caramel is delicious!
How Great is Your Dane?, Pass up this cinnamon coffee? You're barking up the wrong tree!
Ice-Bergers & Fries"Wood" you like a chocolate shake with
Read More