I really love the look of LORAC's summer 2014 collection, and I think that I need some of the products in my life, especially that eye shadow palette.  Now I need to find where to get it…
LORAC SummerGLO Eye Shadow Palette, $24
You get 8 vibrant matte and shimmer shadows plus 2 over-sized neutral shadows, all the shades are very pretty and summery: peach, gold, tan, purple, different shades of blue.  Plus the price is really great, compared to some other brands.
LORAC 3D Lustre/Liner, $19
These were inspired by the brand's 3D Liquid Lustre Eye Shimmer. You get two beautiful eye liners in one product. There are
Read More
I usually post  about the new individual beauty products on Facebook but today I've decided to feature new lips, eyes and face makeup products in one post, as they all deserve attention! And I  personally love all three launches a lot.
As for the lips – Guerlain brought out two uber-gorgeous collector's  Rouge G de Guerlain Rose Lip Color  lipsticks (£33/$54). There are two shades with the matching case: 864 Rose Grenat, velvety red-pink and  866 Rose Glace, nudish pink.
As for  the face – Givenchy released  a new  Poudre Première Universal Nude, £35
According to the press release  it "provides a veil of pure transparency for perfect mattness and unveiled natural radiance. The single shade perfectly suits every skin tone, from the lightest to the darkest complexions."
The face of the line is the gorgeous Maria Carla Boscono.
The brand also re-launched their iconic Prisme Libre, £35
You get a
Read More
Here is a preview of the Dior's summer 2014 makeup collection, Transatlantique, which has a strong nautical theme. Different shades of blue, gold and orange. Plus some gorgeous face products: Nude powders and primers.
Below you can see an overview of the products.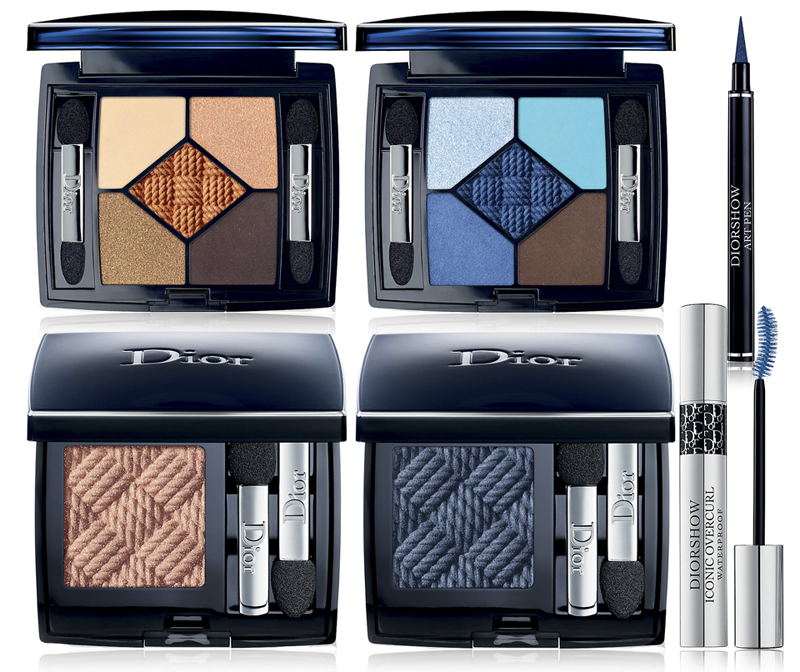 Eyes
5 Couleurs Transat Edition, £41
564 Sundeck
344 Atlantique
Diorshow Mono Transat Edition, £24.50
541 Pavillion
261 Cabine (navy)
Diorshow Art Pen Bleu Croisière, £24.50
Diorshow Iconic Overcurl Waterproof, £24.50
Read More
Want to get a nice new nail polish shade for the new SS season? Here are some variants you may like.
First of all, let's take a look at the re-launched Dior nail polishes - Vernis Gel Shine & Long Wear Nail Lacquer.
These are promised to be  "ultra-shiny, long wear and sensational gel shape", plus you get a nice wide brush, too. There are 21 shades to choose from, and below you can see my three personal favourites.
And here is also a preview of the newest Zoya nail polish release – Tickled & Bubbly. You get 6 cream shades and  six
Read More
Here is a preview of the bright and colourful NARS makeup collection for Summer 2014 – Adult Swim.
The face of the collection is the beautiful German model – Toni Garrn. And I just love the lip colour she is rocking, looks like it's Priscilla lip gloss.
The products are:
Duo Eye Shadows
Tropical Princess, Neon lemon lime / Icy lavender
Lost Coast, Golden pewter / Lilac snow
Shimmer Eye Shadow
Malacca, Iridescent
Read More