Since yesterday I did a post about new eye products, I thought I'd write about some relatively new lip products today.
So what are the products that are shown on the picture above?
MARC JACOBS BEAUTY Lovemarc Lip Gel in 134 Showstopper – classic red ($24)
I really love the gorgeous red design and the red lipstick, plus like the idea of Lip Gel.
tarte  Amazonian Butter Lipstick ($16)
How cool is the fact that each shade comes with a different design? Above you can see
Read More
Today I'd like to show you the new eye products from  two luxury niche brands. While Rouge Bunny  Rouge is one of my favourites, I haven't tried  anything Kevin Aucoin, as shocking, as that may sound, but I plan to change the situation in the near future!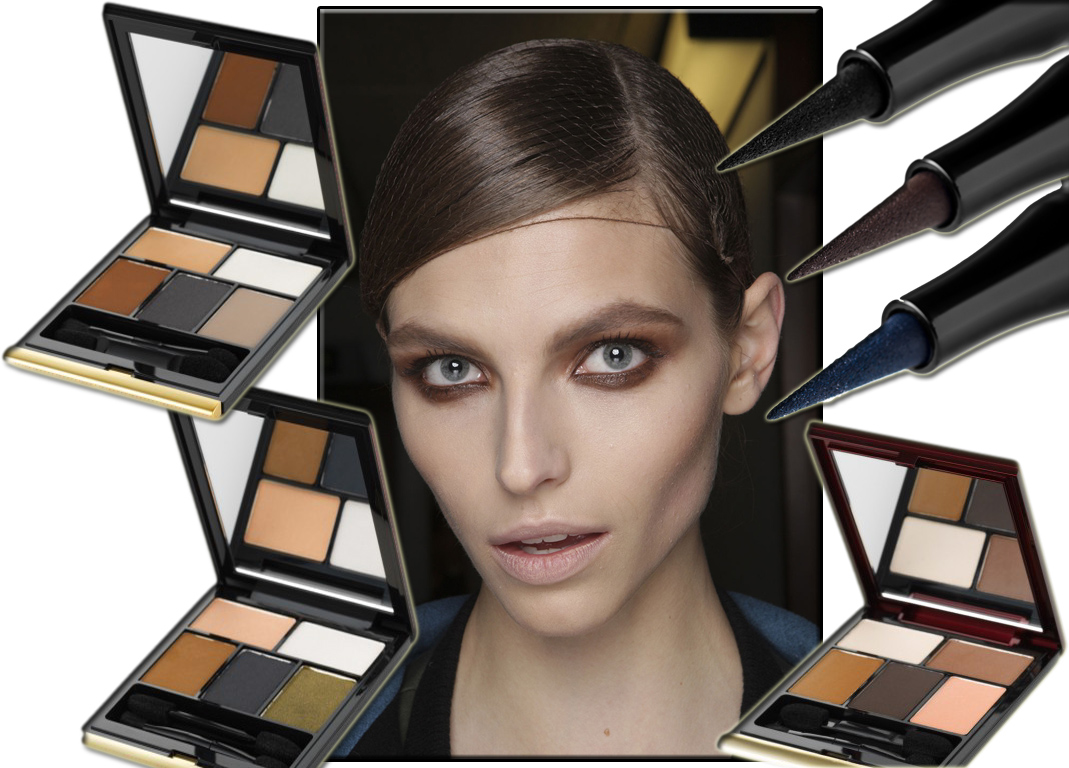 Photo of the model – Tom Ford AW13
So what are the new products?
First of all, Rouge Bunny Rouge released a brand new liner – Satin Eyeliner NOCTURNAL INK  in three shades:
Friesian– Sooth black with satin finish
Dark Bay– Deep ebony brown with satin finish
Blue Roan – Midnight petrol blue with satin finish
I have actually already posted a preview of this liner on my Facebook page, compared to my
Read More
Great news for all Ellis Faas fans, especially their lip products lovers, the brand launched a new line – Hot Lips.
These are described as highly pigmented, non-greasy, vibrant and non-drying products. And here is a pretty interesting promo image of a model covered in bright fuchsia and with golden teeth. What do you think?

The price is €25 / £22 / $35. And there are nine shades to choose from:
L401 (Bright Red), L402 (Bright
Read More
Utopia is the third chapter in Rouge Bunny Rouge's  Enchanted Stories. I have already posted about Khazaria, focused on the eyes, and Atlantis, which was all about the gorgeous skin.
As for Utopia, it features gorgeous berry lips. In fact, the MUA used my personal favourite lip combo from the brand, Marco lip pencil and Murmurings lipstick, which you can see me wearing here.
So what products were used to create the look?
Face
 GENESIS Original Skin Primer (coming soon), to create a flawless looking canvas that feels velvet soft to the touch.
Quinoa Cream Time Defying Foundation SKIN SANCTUARY.
Add with the new Highlighter Brush 014 a hint of  Sea of Clouds Highlighting Liquid SEAS OF ILLUMINATION to the nose, forehead and cheeks and benefit from its reflective abilities that help diffuse imperfections.
 Eyes
Chocolate-champagne, Long-lasting Cream Shadow SILK AETHER in
Read More
I have no idea how it happened,  but somehow I've missed the fact that ArtDeco released cream 2-in-1 blushers and lip products.
The brand describes them as cream-to-powder compacts with a silky, wax and oil based, texture with great pigmentation. Free of fragrances, parabens, talc and silicon.
I personally rate ArtDeco products highly and have to
Read More