Here is a preview of the best new high-street launches, in my opinion.  Eyes, lips and cheeks category.
Please note that I haven't tried any of the products yet,  they were selected  because they caught my attention and look promising.
Eyes
Max Factor Excess Shimmer Eye Shadows (£7. 99) These will be available from November from   Boots and Superdrug .
" The Eye Shadows make it ultra-easy thanks to its smart 3D silicone gel formula which holds its high-impact metallic colour pigments in place for up to 12 hours, for intense luminosity and a smooth colour finish that lasts."
Cheeks
Topshop Cheek Jelly (£7) from here.
Read More
Judged by the amount of views of the last feature about the new AW 2014 lip products we all love a good lipstick or a gloss.  Considering  all the new innovative textures, gorgeous packaging and beautiful colours, it's hard to resist.
This is why I've decided to introduce other new releases:
Lipstick Queen Silver Screen , £35/$50
No one could describe this lipstick better than Poppy King, brand's founder:
"This intensely rich but wet formula, inspired by the slinky ladies of the silver screen, is a ground-breaking, industry-first. Silver Screen is a homage to Hollywood sassiness, if this lipstick could walk it would sashay. My most vixen lipstick to date!".
I seriously love the packaging, and the colour selection. Well done, Poppy!
The shades are:  Come Up, The chic, vibrant baby rose.  Have Paris, The iconic scarlet red.  Made It, The mouth-watering deep wine. Play It – The exotically glamorous hot pink. See Me The head-turning, playful peach.  Stella, The show-stopping purple with a flash of shimmering turquoise. You Kid, The understated yet eye-catching nude.
Where to buy: Space NK, Space NK UK and John Lewis
By Terry Baume de Rose Nutri Couleur, £35/$60
Read More
You know how much I adore  plum/berry lips and nails but seeing that everywhere now  makes me want to wear something different. And when I saw the promo image for the new Collistar campaign I just fell in love with it.
Besides the fact that it is elegant and beautiful,yet simple to re-create, I am sure that it [my love for the collection] has something to do with the fact that it was inspired by Italian beauties.
If you follow me on Pinterest, you've probably already noticed that I find Italian women absolutely gorgeous. Monica, Cristina, Mariacarla, Bianca, to name just a few of my favourites…
Actually all the products from this collection are named after a certain Italian beauty icon, and it is awesome when a brand pays a tribute to the country it is from.
I have  found a tutorial on Collistar's channel where you can see all the products in action. And, did I mention that
Read More
The most exciting new beauty launch of 2014? Definitely Gucci Beauty! Great news – it is already available from Saks and Neiman Marcus.
I was excited and a bit sceptical at the same time, the packaging looked tacky on the first leaked promos. Well, it looks a lot better on the official promos. Yes, it is all about logos, but that is  what we know Gucci for, after all.
And the video with Charlotte Casiraghi looks absolutely beautiful. I need want her nail polish and whatever she is wearing on the lips.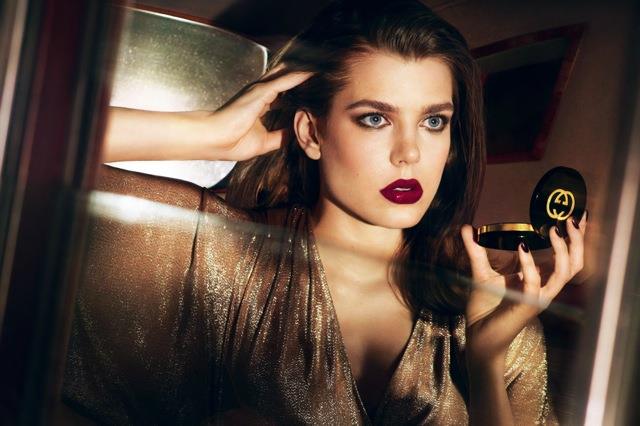 So, what about the products? There are 200 pieces to choose from:
Lips
Gucci Lip Audacious Color-Intense Lipstick, $39,  available in 25 shades; Orchid Overdose  shown below
Gucci Luxurious Moisture-Rich Lipstick,  $39,  available in 25 shades; Wild Amarena shown below
Gucci Sleek Contouring Lip Pencil, $32, available in 8 shades; Raw Garnet shown below
Gucci Vibrant Demi-Glaze Lip Lacquer, $32 available in 19 shades. Carnelian shown below.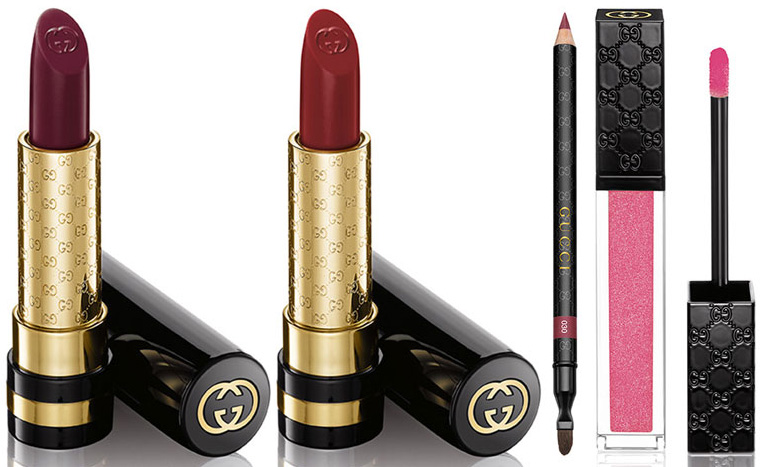 If I could have only one product from the line – definitely a lipstick (in both formulas, ha!).
 Face
 Gucci Face Silk Priming Serum, $62. The design of this serum = how I'd love all luxury products to look.
Gucci Lustrous Glow Foundation, Broad Spectrum SPF, $65  available in
Read More
When I first heard that theBalm were about to launch a palette called Nude Dude, I actually thought it was a joke.  I highly recommend that you do not google "nude dude",  as I did, trust me on this one. Now, I am hoping that I won't get wrong kind of audience with such title…
But actually it is true!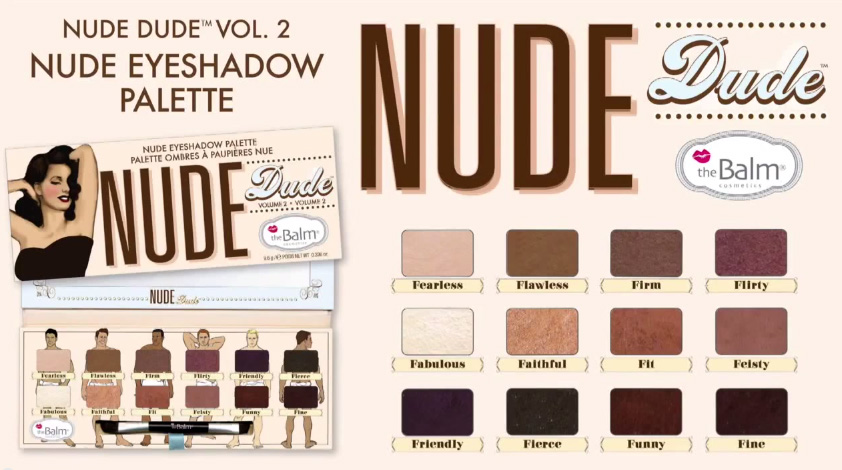 Here is a close up. You get twelve neutral eye shadow shades. I really love the look of
Read More