I've just spotted this nice photo @ Make Up Forever facebook page. I wrote about some items for Holiday 2009 collection by this brand but here are some promo photos. Check out the photo of products
Read More
It seems that lately everyone is talking about Rouge Bunny Rouge brand and how amazing it is. Unfortunately  I've never tried this brand before but now I would love to! Especially when I look at their latest holiday collection – Etna's Plume Collection. So beautiful and enchanting! So now I was browsing their website for a while and it seems that there are so many products worth getting! This is what is written about the brand:
Intricate and luxurious cosmetics brand, Rouge Bunny Rouge, twists opulence and beauty with embellished detailing to deliver a range of colour make up that embraces both romance and whimsy. Wearable, blendable and adaptable formulas and shades are at the very heart of Rouge Bunny Rouge. The formulas are absolutely outstanding and have been sourced from the world's most sophisticated laboratories.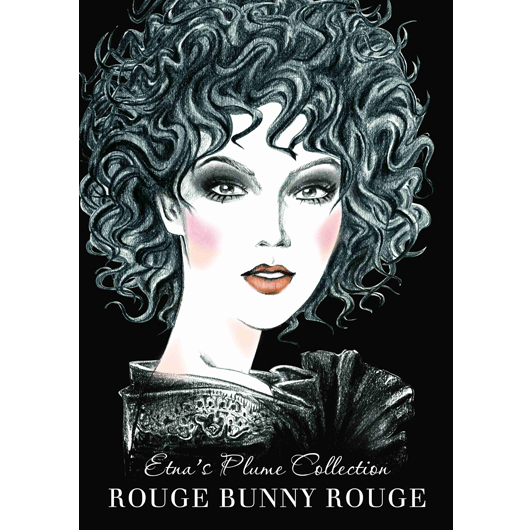 And here is the Etna's Plume Collection
Read More
Dramatic, daring Lashes have been a chic and urbane part of the modern Artist's persona since Edie and friends made it all happen Downtown, on block-print canvas or grainy 16-millimetre film. Multi-media, counter-culture, the ultimate cool. In The Studio is the epitome of the look updated, featuring new Studio Fix Lash in Black Fix or Studio Brown, with the latest thermoplastic synth-rubber moulded brush, designed to kill clump as it separates lashes. Go for the bold stroke, as they do In The Studio.
Studio Fix Lash, $13
Black Fix Black
Studio Brown Brown
Studio Fix Powder, $26
Availability: 26 th December 2009
Read More
Only several weeks ago I wrote about the new  amazing website of Illamasqua with swatches and useful tutorials. I've also mentioned free shipping. Now I want to name you several more reasons to love Illamasqua!
1.  Amazing Christmas Sets
Pantomime Nail Duos, £25.00
Are your nails fabulous? Oh yes they are! Hard wearing and chip-resistant, these long-lasting shades ensure the show will always go on. Prepare nails with the darker shade and apply a layer of sparkle for a stunning result that's sure to get any audience's attention. When the curtain rises, make sure you nail the performance.
Boo! – violet / blue glitter, Baptiste – deep purple shimmer finish
Hiss! – red/pink/gold glitter, Boosh – pure black gloss finish
Check out all Christmas sets here
2. Illamasqua Creates the Videos You Want
You  are wondering how to use Illamasqua products? Now you can tell what video you want to see! Check the details here
3. Get a Free
Read More
It seems that everyone is already talking about Spring 2010  collections. But what about winter? There are a lot of holidays yet to survive 🙂  One of them is Saint Valentine's Day. I am not a fan of this holiday but I love evrything red. And if  you are a fan of red and crimson as myself or love hot pink or shimmery girly pink I have great news for you. Orly created the  special collection for Valentine's Day.
There are 12 new shades:
Star Spangled
Bus Stop Crimson
Crawford's Wine
Red Flare
Haute Red
Cherry Romb
Butterflies
Basket Case
It's Not Me, It's You
Seashell
Girly
Lift The Veil
Check the photo of all shades below. Most of them are gorgeous, don't you think? And I have a feeling that I will get some  reds.  And what about you?
Read More