It's only August but some companies already have holiday collections. This is one more reason why I want to have a vacation in September to "continue" my summer. So here is the information about MAC's holiday collection Magic, Mirth & Mischief . This collection will be available starting October 15th, 2009.
Magic, Mirth & Mischief includes:
Lipstick ($14 )
Pervette Soft bright pink with violet opalescent shimmer
Utter Fun Fuchsia cherry pink
Surprise Me Mid-tone peach
Total Wow! Blue pink berry
Dazzleglass ($18 )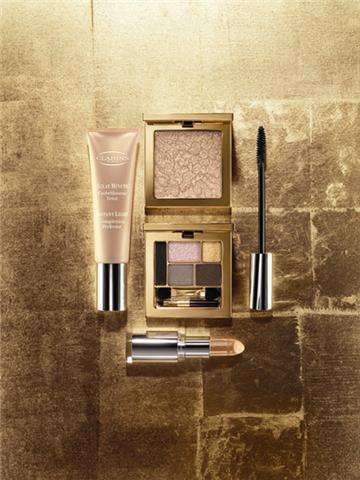 I just found this amazing photo here. And I really love the colors and items on that photo.  It makes me think of Christmas and New Year with it's glitter and sparkling items :)! Colors look neutral and pretty. Can't wait to find out all the details.
Here are the names of the upcoming MAC winter collections*:
Magic, Mirth, and Mischief (October 15 November 15)
Warm and Cozy (December 26)
Chill Out (Working Name) (December 26)
Palm Beach (January 7)
Studio Fix Lash (January 7)
Cool Nudes with Brows (January 7)
* Remember that prelim info may include working names and is subject to change.
All information from  from Spektra.net