Most of the times, when  fashion/beauty brands decide to that it's time for some makeup, they start with a lipstick! And it is a very obvious choice because most women love lipsticks, some like it, very few don't care at all.
And here are the newest lipstick launches that caught my attention.
Photo of the model  – Codie Young by Andreas Sjodin
I am personally  in love with the beautiful Lolita Lempicka Mon
Read More
I am personally almost done with my Christmas presents, which is super early this year, as I am usually a last minute shopper, so am already looking forward the Spring 2014 makeup collections.
But if you are still looking for  some nice, beauty related presents, you may want to take a look at the shu uemura and Takashi Murakami makeup collection.
This collection is called 6 heart princess (6HP), which is Murakami's upcoming artwork (TV series, based on it will be shown in 2014).  You can read more about it in the end of this post.
As usual, you can get some amazing eye lashes, brushes sets, eye liners, cleansing oils in special edition design, among other things.
There are two palettes (£60) with everything you may need to create a look: Pink Metamorphosis and Black Enchantment.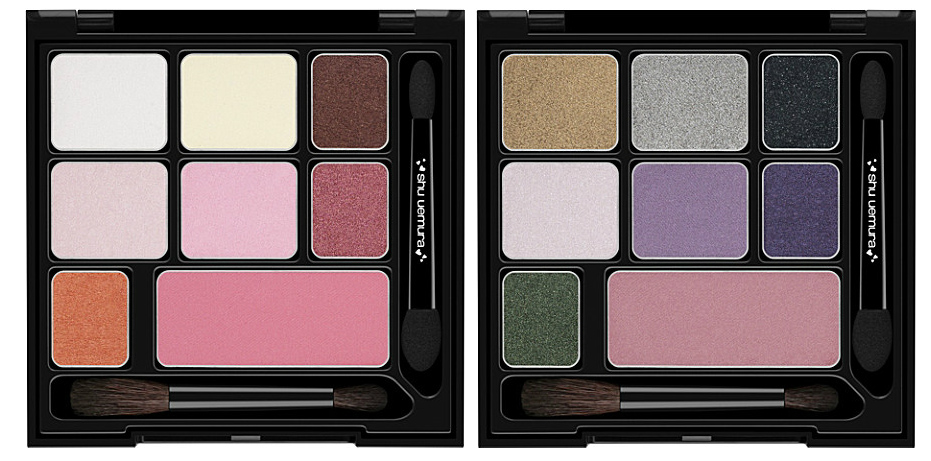 Although I really like the look of the palettes, my personal favourite has to be
Read More
Here is a preview of the newest ArtDeco makeup collection, which was  inspired by the 20's, and is called Vintage Glam.
All the products come in a beautiful silver packaging which looks pretty high-end.
You can choose from duo chrome nail polishes, gorgeous lipsticks, strass lip glosses, shimmer creams, glam eye liners, false
Read More
Christmas/New Year  holidays – the season for some glamorous and festive makeup!  I am personally not exactly a fan of glitter and shimmer but I don't mind a bit of it on such occasion.
Luckily, beauty brands offer tonnes of appropriate products to choose from.
If you are feeling brave you can re-create the look from the promo image from the new Make Up For Ever's collection –  A Midnight Dream.
If that is too much, go for a subtle version of it, several crystal would be enough.
What are the products from this collection?
The Midnight Glow Palette
Includes 8 eye shadows, 6 shades are new and are Diamond Eye Shadows. 2 "It Shades" Gun Metal and Gold Pink, 4 soft cool colours – Midnight Purple, Snow White, Icy blue and Icy pink.
Aqua Rouge in
Read More
Here is a preview of the luxury Tom Ford's makeup collection for the Holidays which is about the nude lips & nails and greyish shades for the eyes.
The model on the promo is actually wearing the look that you can re-create yourself with the products from the collection.  I also like luxurious embellished outfit.
So what can you choose from?
Lip Color Shine
Nail Lacquer
Read More